LABEL PROFILE
Relative Pitch is Built on Enthusiasm for Experimental Music
By Margaret Welsh · January 18, 2023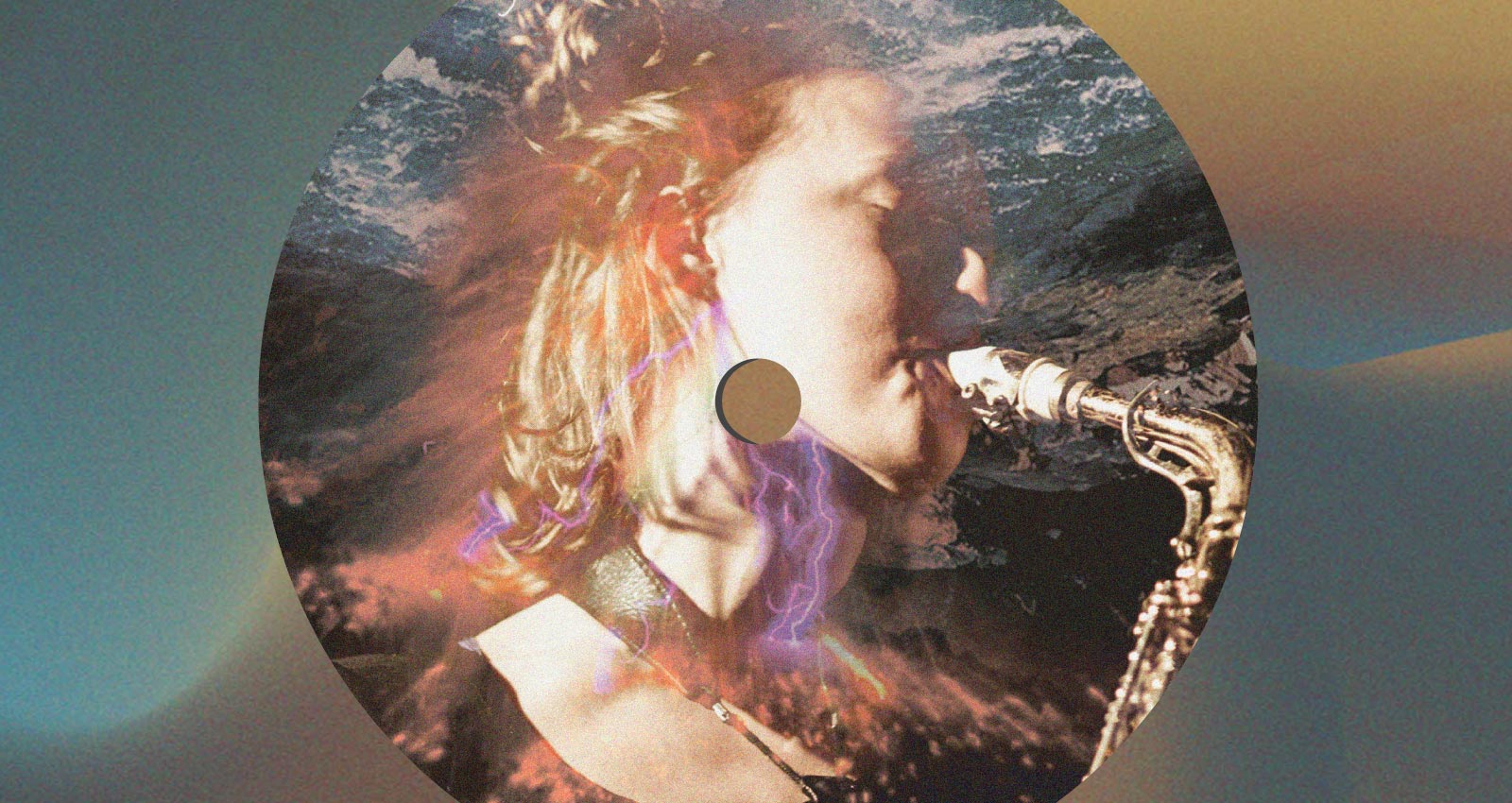 As anyone in his orbit will probably tell you, Relative Pitch label owner Kevin Reilly is, above all, a music fan.
Over the last 12 years, that fandom has been the driving force behind Relative Pitch, which focuses on improvisational music, free jazz, avant-garde, and other experimental subgenres. Reilly is uninterested in trends or hype. Raised in New Jersey by working-class parents with a suspicion of art, he's always been wary of charlatans. As a result, his approach to the music world is remarkably no-nonsense. He's unsnobby and unimpressed by gimmicks, but he's always listening—always searching for the sublime, the transcendent, the transformative.
"[I'll] listen to a record and I'll think, 'Who's the piano player on this record? Who's that alto player?" he says over the phone from his home in Plainsboro, NJ. "Everything is about hearing something and then tracking it down." The bar to entry for experimental music can feel high to some listeners, but Reilly is primarily seeking connection. Despite what some might think, he says with a laugh, "It's not like I'm up late searching Youtube for 'weird saxophones.'"
Reilly launched Relative Pitch in 2011. His business partner was fellow live music-obsessive Mike Panico, who he had met in line for a show at the Stone, John Zorn's non-profit venue in Manhattan. Reilly had a knack for forging relationships in the scene, mostly because he was going to gigs almost every night.
In a 2013 profile of Relative Pitch, trumpeter Nate Wooley—who has released a number of records on the label—told the New York City Jazz Record "What makes it so special in my mind is that the people who run the label are faces in the crowd of 90% of the shows you play in New York. It's not an overt community-building exercise for them to be at the shows and manage a label, it's just simply a natural part of who they are."
In the pre-label days, Reilly recalls, "a musician would say something to me, like, 'Oh I have this great duo session I did…' And I would say 'Well when is that coming out?' And then a couple years would go by [without it being released] and I'd still remember."
Relative Pitch became a home for these sorts of projects. "The reason for the label was that there was this great music that people had in the can that was not being put out," Reilly says. "There weren't enough labels to put this stuff out." When Reilly finds a recording, or an artist that he loves, his focus is on getting it to listeners' ears. As the label has progressed, he says, "it's come into really clear focus what I want to do now. I want to support people that are criminally under-recognized."
Relative Pitch has been, from the start, a highly relational operation. "It's really interesting the way a relationship develops," Reilly says. "First a musician sees that you're coming to all their shows. And they don't know what to make of it, like, are you a weird stalker guy? And then they get to know you a little bit, and then you're picking them up, you're carrying their amp, you're putting their record out."
Panico died in 2018, and Reilly continued running Relative Pitch on his own. Practicality has always been key: Reilly only releases music on CD or digitally, though he'll occasionally do co-releases with labels that deal in vinyl or cassette tapes. This economical, unfussy, utilitarian (if slightly unfashionable) approach allows him to release more than the average independent label might. By the end of 2023 Relative Pitch will have put out 200 physical releases and 10 digital-only releases.
Multi-instrumentalist and composer Zeena Parkins, speaking over coffee at her studio in lower Manhattan, notes the complexity of Reilly's relationship with the experimental music world: "He's opening up a place for a multi-generational group of artists, so it's not just people his age, and it's not just emerging artists." As deeply involved with the scene as she is, she'll often discover artists for the first time via Relative Pitch releases. "He's doggedly following the great music wherever it is. He's kind of creating the landscape for that to live, for that to be possible," she says.
Parkins—an dizzyingly accomplished artist who is credited with "reinventing" the harp, and has collaborated extensively with Bjork, among many others—is considered by Reilly to be one of the "linchpins" of the label, along with pedal steel player Susan Alcorn and improviser/composer Jessica Pavone.
Reilly's hope is to put out a record by Parkins every year for the next decade. "I want somebody to be able to write in 10 years that this was Zeena Parkins's most productive decade," he says. "And, of course, it's completely non-proprietary. I said, 'Zeena, put out stuff with as many labels as you want. Just know that I'm always here.'"
Parkins, who has spent much of the last few decades touring and teaching, now finally has some time to take advantage of Reilly's carte blanche. "It's kind of an amazing moment. [I have] this list of projects that I want to do and I know that they'll have a home. That is incredible to me," she says. "He does invest in the people who are making the work, there are emotional connections. He's nurturing, he's building, and the space [Relative Pitch] taking up is getting bigger and bigger and [bringing] more people to it."
Here is a sampling of Relative Pitch's prodigious catalog.
---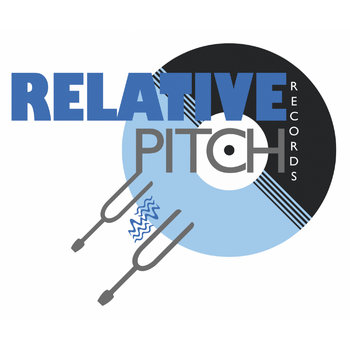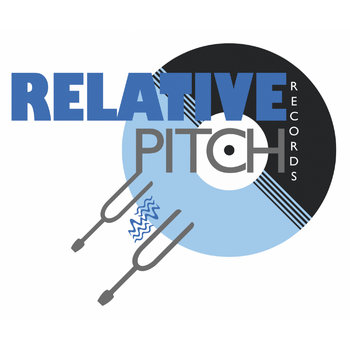 Merch for this release:
Compact Disc (CD)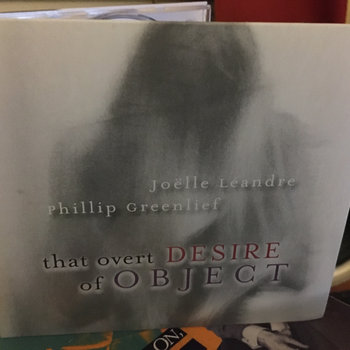 The first two Relative Pitch releases—this and Vinny Golia's Take Your Time—were released around the same time. Phillip Greenlief had mentioned to Reilly, sometime before the formation of the label, that he had an unreleased duo recording with Joëlle Léandre. Reilly was happy to give it a home. With Greenlief on woodwinds and Léandre on contrabass, these 11 improvised pieces are bright and conversational and still sound fresh. It remains a good entry-point to the label and—given that it's not quite as dissonant as some other releases—may appeal to listeners who are newly developing a taste for free jazz.
Merch for this release:
Compact Disc (CD)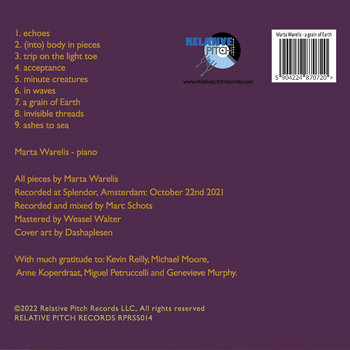 One of Reilly's favorite records of 2022 (and a highlight of his catalog full-stop), a grain of Earth is Poland-born, Amsterdam-based pianist Marta Warelis's first solo release. After hearing a recording on which she appeared, Reilly says, "her playing stuck in my head." He reached out about making a record. "When she sent it to me, it was a revelation," he says. Warelis explores the tonalities of the acoustic piano in a playful way, sometimes lulling the listener, sometimes exploding into off-beat discordance, sometimes (maybe) cracking wise (see: the last few moments of "trip on the light toe"). There is magic in how she stitches it all into coherence. Reilly was pleased to find that other listeners were as enthusiastic as he was: "Not only is Marta getting some recognition but…it's always nice to have the shared experience."
Masayo Koketsu
FUKIYA
Merch for this release:
Compact Disc (CD)
Another of Reilly's favorites from 2022, Masayo Koketsu's 46-minute improvisational piece secures her position as part of Japan's rich avant-garde lineage. The Tokyo-based alto sax player discovered Charlie Parker as a teenager and the rest is history. FUKIYA is moving and meditative and, at times, quite harsh. It's a record that expands and surprises with each listen. Reilly, who reached out to Koketsu after stumbling on a performance video on Instagram, notes that her use of silence sets her apart from her peers.
Merch for this release:
Compact Disc (CD)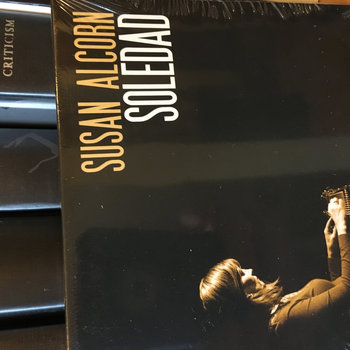 Pedal steel player Susan Alcorn has a number of great records on Relative Pitch, and Soledad is as beautiful an effort as anything you'll hear on this or any label. Here she interprets the work of Astor Piazzolla, the Argentine virtuoso who helped move tango music from the dancehall to the concert hall. Alcorn is, herself, a master of musical reinvention. In her hands the pedal steel, its drawl almost synonymous with country music, becomes something almost completely different. Of course she's played in country bands, but over time began drawing from jazz and classical, avant-garde, and various folk traditions. Soledad is, in comparison to some of the wilder entries to the Relative Pitch catalog, a very accessible record. But like all of the best experimental players Alcorn expands listeners' understanding of what is possible.
Zeena Parkins, Mette Rasmussen, Ryan Sawyer
Glass Triangle
Merch for this release:
Compact Disc (CD)
With Mette Rasmussen on alto sax, Ryan Sawyer on percussion, and Zeena Parkins on electric harp, this is a thrilling, almost baroque exploration of auditory textures. The improvisational piece pulls at and expands the listener's attention like a silly putty. At first you might leap from sound to sound, unsure of where to settle among the layers of brittle rattles and sharp squawks and low rumbles. Allow yourself to relax a little bit and don't hold on to any one moment too tightly. By the time you reach "The crystal chain letters" this deceptively dense record begins to emanate pure light.
Merch for this release:
Compact Disc (CD)
This collaboration between improviser Christine Abdelnour (alto saxophone) and renowned experimental drummer Chris Corsano is a truly visceral listening experience. It scrapes and squeaks and vibrates into something strangely, excitingly, metallically melodic. It's like a Gershwin record in a trash compactor.
Merch for this release:
Compact Disc (CD)
Reilly watched a professionally-filmed livestream of this performance and was mesmerized. He reached out to pianist and bandleader Alex Zethson, who released it on vinyl while Reilly did the CD release. There's a krautrock heaviness and sense of melody, executed with a satisfying simplicity that grows organically but with intention. In its own way it passes the "it's got a beat and you can dance to it" test. Minimalist on its face but also full and rich, it's the closest thing to post-rock you're likely to hear from a Relative Pitch release. "I have a soft spot for minimalism," Reilly says, "and the musicianship and the composition are excellent."