LABEL PROFILE
The "Everything-Evil" Offerings of Redefining Darkness Records
By Brad Sanders · July 14, 2022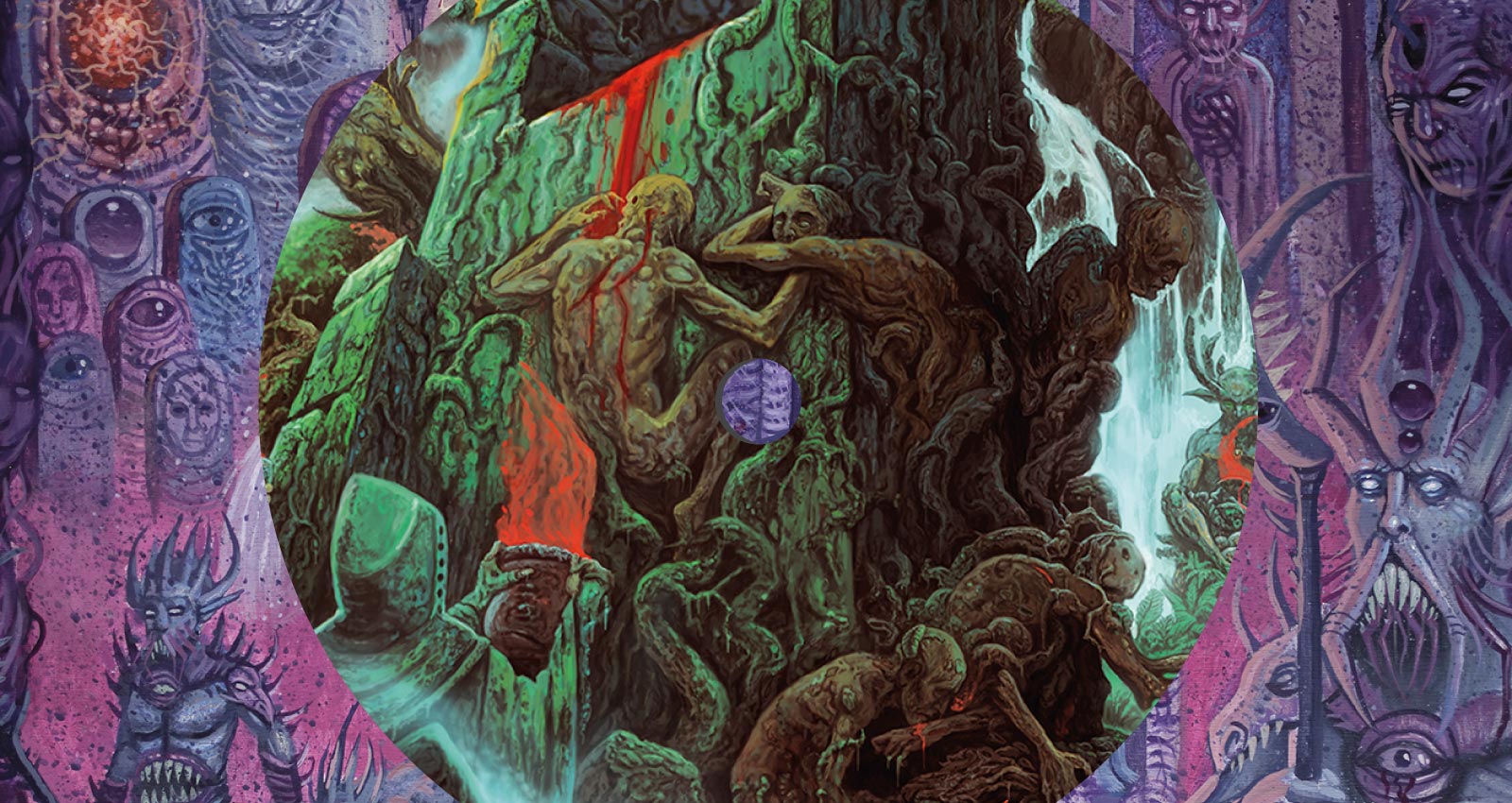 There aren't many roles in the music industry that Thomas Haywood hasn't held. The Cleveland native has designed record sleeves; booked gigs; hosted radio shows and podcasts; written for blogs; and played in countless bands—most notably atmospheric black metallers Abigail Williams, whose 2008 debut In the Shadow of a Thousand Suns featured Haywood on bass. He stepped away from music to start a family not long after that album was released, but by 2015, he wanted to get back into the game. He'd never run a record label before, so naturally, he decided to launch two at the same time.
Seeing Red Records and Redefining Darkness Records both launched in Cleveland in 2015. While Seeing Red is home to a broad, diverse range of heavy bands, Redefining Darkness has made good on its prophetic moniker by staying laser-focused. "It was whatever you could tag as dark and evil," Haywood says of the label's foundational principle. "Black metal, death metal. If it skewed that way—if it skewed more Slayer than Anthrax, let's say—it's gonna be Redefining."
This month's Into the Darkness Fest in Youngstown, Ohio is both a showcase for the ever-growing Redefining Darkness family and an extension of its everything-evil ethos. "You don't want it to come off the wrong way and be a selfish thing or a showy thing, but [I want] to give all the bands I work with an opportunity hopefully to play in front of bigger audiences," Haywood says. On the eve of the festival, Haywood selected the 10 albums that best, erm, define Redefining Darkness. Read about his picks and listen below.
---
Merch for this release:
T-Shirt/Shirt, Compact Disc (CD), Vinyl LP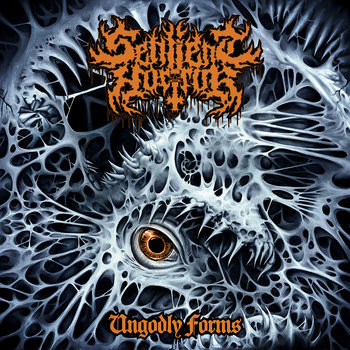 Haywood freely admits that he didn't know what he was doing in the early days of Redefining Darkness. "I just kind of fumbled my way through, like most do, I think," he says. (He's quick to credit Matt Calvert from Dark Descent Records as an early mentor, helping Haywood make sense of the day-to-day business of running a label.) One of the earliest albums to help legitimize Redefining Darkness was Ungodly Forms, the 2016 debut by New Jersey's Sentient Horror. Released in collaboration with the German label Testimony Records, it's a masterfully written, meticulously performed slab of classic Swedish-style death metal.
"It blew me away at the time because while there were a few bands doing the Swedish thing, I didn't hear any other bands doing the Edge of Sanity thing. It was always the Entombed thing," Haywood recalls. "While there's plenty of Entombed in Sentient Horror, it's much more Edge of Sanity-leaning, in my opinion. There's finesse in the playing. Being a musician myself, while I can appreciate raw for what raw is, I still enjoy hearing good musicians and good players without the studio effects."
Merch for this release:
Compact Disc (CD), T-Shirt/Shirt, Sweater/Hoodie, Vinyl LP
From the very beginning, Redefining Darkness was internationally focused. Within Haywood's first few years running the label, he'd signed acts from Brazil, Canada, Germany, Belarus, Russia, Singapore, and Finland, in addition to bands from his Ohio backyard. One of the earliest was Escarnium, a doomy death metal band from Salvador, Brazil. After putting out 2015's Godless Shrine of Decay, a compilation of early material culled from demos and 7-inches, Haywood released the band's monumental sophomore album, Interitus.
The gods of evil death metal, namely New York's famed -tion bands, loom large on Interitus. "I fell in love with their sound, because it was this Brazilian band doing this raw Incantation/Immolation interpretation, which I thought was really cool," Haywood says.
There's also an indefinable yet inescapable Brazilianness to what Escarnium was doing on Interitus. "There is something to that Brazilian sound," Haywood adds. "It's raw. It's super aggressive. It's just a little bit more extreme. There's this underlying evil with some of those bands that's hard to explain. If you ever go, the fan base is just different, man. It's a little more rabid. It's just extreme."
Merch for this release:
Compact Disc (CD), Cassette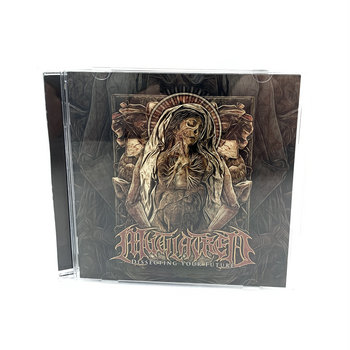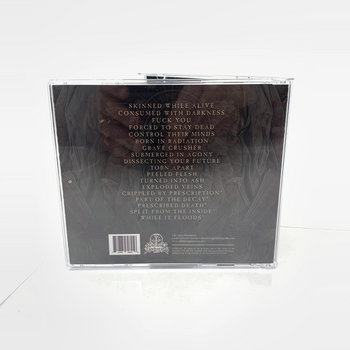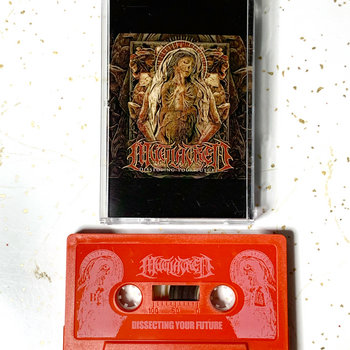 The 2015 debut by Toledo's Mutilatred originally arrived on Seeing Red Records. At the time, Haywood didn't think their brutal, groovy, slam-adjacent death metal was a good fit for Redefining Darkness. By the time he re-pressed Dissecting Your Future in 2018, he'd had a change of heart; Mutilatred is now a core part of the Redefining roster.
"At the time, it was very clear to me where I was going, but music evolves over time, and the scene evolves over time," he reflects. "The scene opened up, and more bands were doing more of these styles, so it just made sense to convert them over. It happened organically. There was no primitive, caveman style, which became a thing, and Mutilatred was on the forefront on it."
Today, Mutilatred have the reputation of "your favorite band's favorite band." They've been big-upped by Sanguisugabogg, 200 Stab Wounds, Undeath, and the Black Dahlia Murder, whose late frontman Trevor Strnad hand-picked them to support on regional tours. It feels like almost every fan they've made, they've earned on the live stage—Haywood included.
"To be honest, they blew me away live," he says. "I heard them first on Bandcamp and loved it, but then when I saw them, I was like, 'This is insane.' It was undeniable. There's moments in your life when you see a band and you think, 'Goddamn.' There's plenty that don't do that. They may be good, but they don't leave that lasting impression. Mutilatred does. And it's weird because it's so simple, it's stripped down, and it's not like they're doing anything that anyone else couldn't do. But there's something about their sound, and [drummer] Clay [Lowe]'s snare sound. It's monstrous. It's this wall."
Merch for this release:
Cassette, Vinyl LP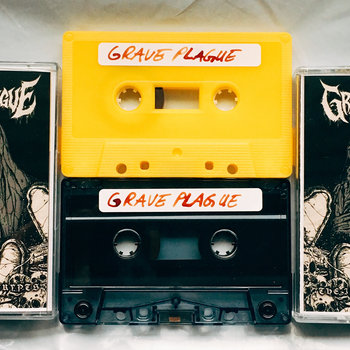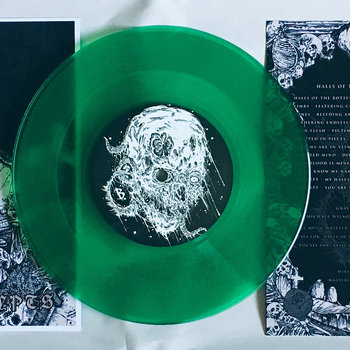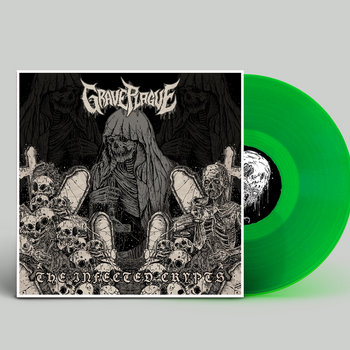 An early bestseller for Redefining Darkness was the bludgeoning 2017 demo by Cleveland's Grave Plague. A full band is credited, but that's a clever bit of misdirection: apart from the vocals and leads, the cobwebbed death metal on The Infected Crypts is the work of Haywood alone.
"I never wanted to release my own stuff," Haywood says of the full-band ruse. "I thought it was a little cheesy. It's hard to represent yourself and talk about yourself. It can be a little awkward; you never want it to come off egotistical or weird."
The Infected Crypts came out as a collaborative release with Cape Cod's Give Praise Records, whose owner, Paul Sunderland, was another early mentor for Haywood: "I needed the vinyl expertise. I still hadn't pressed my own vinyl. We walked through the process together, and I learned a lot. He came from the punk rock background, so it was more DIY. He had a print shop and was doing the inserts himself. We sold out of those 500, and it was pretty shocking. I had not had that success."
Imperial Triumphant
Inceste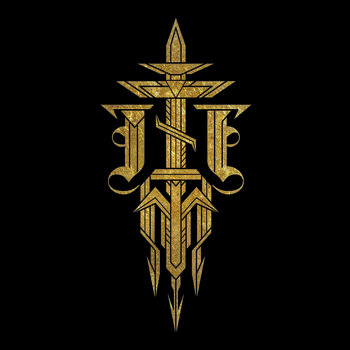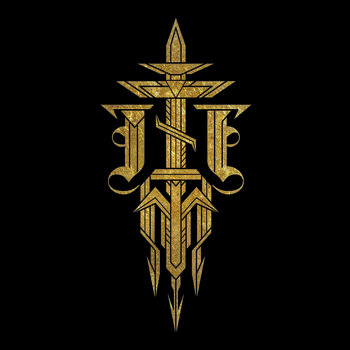 Merch for this release:
Vinyl LP, Compact Disc (CD), Cassette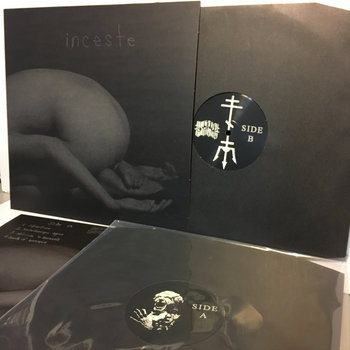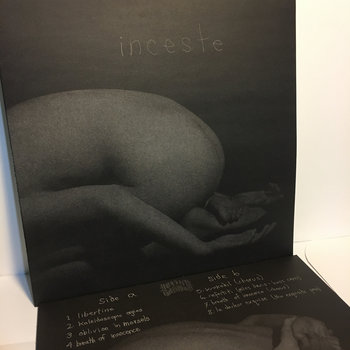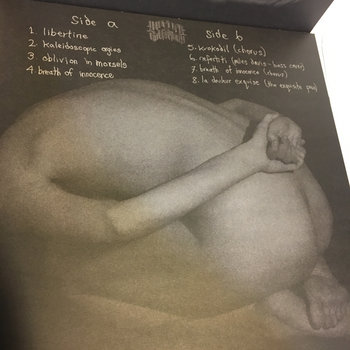 Imperial Triumphant's latest single "Merkurius Gilded" features Kenny G. Yes, that Kenny G. Before they were pals with the lusciously locked, smooth jazz saxophonist, the New York avant-metal trio were on Redefining Darkness. Haywood teamed up with Imperial Triumphant in 2016 for Inceste, a thrillingly exploratory EP that captured them just as their harrowing black metal was starting to transmogrify into something stranger.
"I felt very fortunate," Haywood says. "They could've found someone better than me, you know what I mean? I saw them on the rise, and I thought it was just so outlandish and so wild. I thought, if anything, that was what was gonna hurt them. Maybe it was a bit too weird for metal guys."
History has proven that they weren't too weird after all. Today, Imperial Triumphant ranks among the biggest crossover success stories in American black metal, and Inceste was arguably the catalyst.
"It's probably one of my favorite releases to date, to be honest," Haywood says. "They really hit something with that EP. They blended everything they're doing now with everything they were doing before. It was a moment in time. There's probably a couple of things I could pinpoint that were integral in making this label what it is today, and they're definitely one of those things."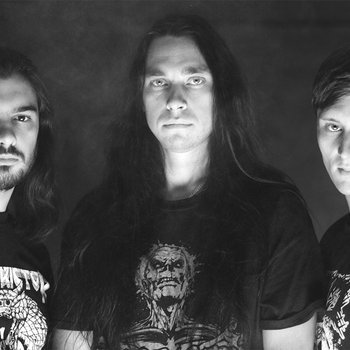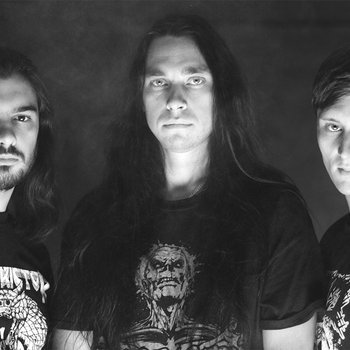 Merch for this release:
Vinyl LP, Compact Disc (CD), T-Shirt/Shirt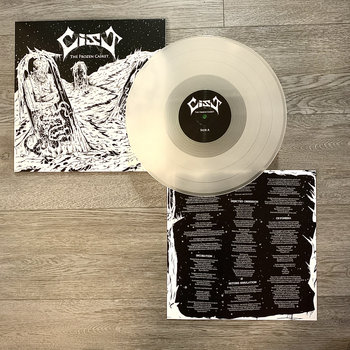 Even before Vladimir Putin's forces invaded Ukraine earlier this year, the metal community in Russia was disconnected from the wider global music scene. "It's kind of this dark place, kind of seedy and weird," Haywood says. "No offense to the people. They're lovers of metal and doing their best. They're kind of tied off from everyone else, so it is kind of weird, but I embrace that kind of stuff usually. I always try to find a way."
He found a way with CIST, a death metal band from Smolensk whose blistering sound blew him away when he first heard them on a split 7″ with Solstice that came out on Unspeakable Axe Records. "It sounded like Morgoth, Pestilence—again, death metal that I loved growing up, and there wasn't anyone really doing it. Everyone was on that buzzsaw, HM-2 sound. This really stuck out as different, and I think it's maybe because of that isolation from everything else that Russia tends to have this kind of unique style with a lot of their bands. They're not clones of something else. No one sounds like these guys, man."
Haywood released The Frozen Casket EP in 2018, bolstering its track list with a handful of rare, early Cist songs. The war has made the financial arrangements of working with Russian bands more complicated, but Haywood is steadfast. "I work with a handful of Russian bands, but these guys aren't naïve," he says. "They're clued into the world. They're watching YouTube. They're not pro-Russia in that way. A few of them have had me donate their digital sales to Ukraine. A lot of the country is maybe brainwashed by Putin's lockdown on media, but there's still plenty of people there searching out the truth. Fortunately, I've just been working with really good people."
Merch for this release:
Compact Disc (CD), T-Shirt/Shirt, Vinyl LP
Seattle's Oxygen Destroyer sing about one topic and one topic only: kaiju. Their band name is a reference to a weapon from 1954's Godzilla, and their stomping death metal sounds like a giant lizard flattening buildings in Tokyo. "I thought it was cool that they were so passionate about something that they went down that path," Haywood says. "I had to learn some stuff. I wasn't not not a Godzilla fan, but I wasn't a Godzilla fan. The imagery was awesome. It looked great. They did it right. It wasn't kitschy. They were doing it in their own way and in a cool way, and people were gravitating towards it. I saw so much potential in them."
Haywood may not have been a kaiju guy, but he was a Vader guy, and that's what drew him to Bestial Manifestations of Malevolence of Death. "I hear so much early Vader in them, especially that record," he says. "That was one of the early death metal bands I discovered when I was younger. Vader is still there for me, man. The speed picking, the blasting. I love it."
Oxygen Destroyer self-released Bestial Manifestations at first, but Haywood came in a few months later to help them tighten the screws and get it in front of a wider audience. Watching the band start to blow up after the Redefining Darkness edition of the album dropped was deeply fulfilling for him: "I try to be a mentor to these guys, man. I want to partner with these bands. I want to empower them. If you do it the right way, it can benefit everyone mutually."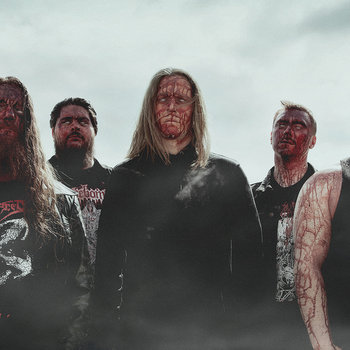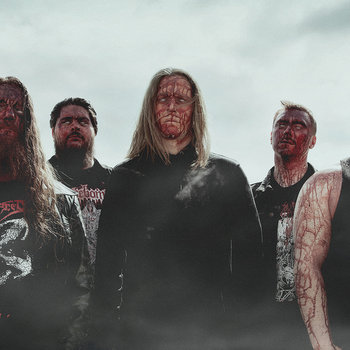 Merch for this release:
Compact Disc (CD), Vinyl LP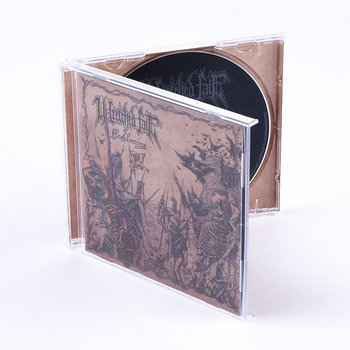 Haywood found Swedish death metallers Wretched Fate by doing that little-loved label-owner task: going through the demo inbox. "Out of the hundreds or thousands of bands, those do come through every once in a while. That's why you have to listen to bands and take those requests seriously, even though it's hard to get to."
Redefining Darkness uploaded the band's demo to Bandcamp in 2018, just to put them in front of their followers. Then the work on debut album Fleshletting started in earnest.  "The notable thing with them is they were the first vinyl I did on my own without anyone else," Haywood says. "No collaboration, no extra investment. I just took the gamble."
The gamble paid off, and a second Wretched Fate album is due later this year. "They're the New Wave of Swedish Death Metal," Haywood says admiringly. "They're the ones holding the torch."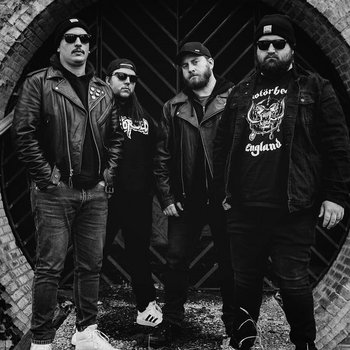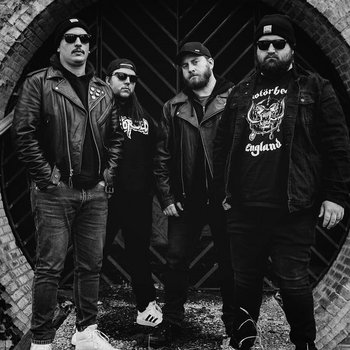 Merch for this release:
Compact Disc (CD), Vinyl LP
Indiana's Wraith have been a huge latter-day success story for Redefining Darkness, indicating how broad Haywood's definition of "dark and evil" has grown. For one, there's no death metal to their sound at all. They're a thrash band with some black metal, speed metal, and punk touches. "Maybe if it would have come earlier, I would have felt different, but it came at the right time," he says of their signing. "They're just a killer band. They're taking that whole Midnight thing, but they're doing it their own way. It's a little more Metallica-influenced."
Undo the Chains is the first Wraith full-length that was a Redefining Darkness production from start to finish. Haywood helmed a re-press of their previous album Absolute Power and the team-up clicked immediately. "With Undo, we were able to do everything I would have wanted to do with Absolute," he says. "It's the ideal partner situation. We really see eye to eye. They're really aggressive doing things on their own. It's everything you want a band to do when you're a label. They make it easy. Anything they want to do, I'm gonna say yes to."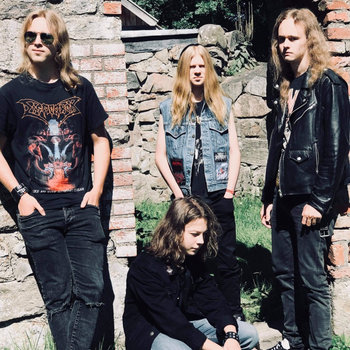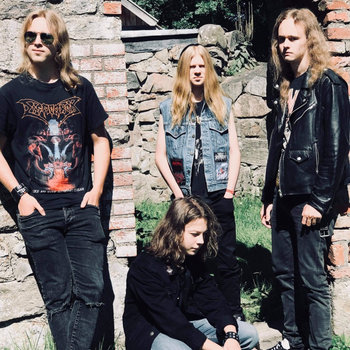 Merch for this release:
Vinyl LP, Compact Disc (CD), T-Shirt/Shirt
Sarcator singer and guitarist Mateo Tervonen was only 14 years old when he recorded the band's self-titled album. Haywood discovered the Swedish teenager with the most Gen-Z A&R tool of all: social media. "Mateo is Marko from The Crown's son. I was following Marko online, and Marko was posting videos of him and his son playing, and I was like, 'Holy shit, this kid can play!' So, I hit them up and me and Marko became friends."
Through that friendship, Haywood began working with father and son, releasing The Crown's Royal Destroyer on cassette and giving the full-on Redefining Darkness treatment to the Sarcator debut. Its furious blackened thrash assault might not be wise beyond its years, but it certainly rips far beyond them. "It's crazy to think how young they are, Haywood says. "They're super mature, man. You can hear The Crown a little bit in what they're doing on that first one, but in their own way."
Their youth also makes Haywood reminisce on his own younger days as a musician, long before he knew anything about record contracts, publishing deals, or pressing plants: "There's something so honest and innocent and true. They're not thinking about, 'How is this going to sell?'"