LABEL PROFILE
Boston Anti-Fascist Label Realm & Ritual Specializes in Black Metal and Dungeon Synth
By Andrew Parks · February 22, 2023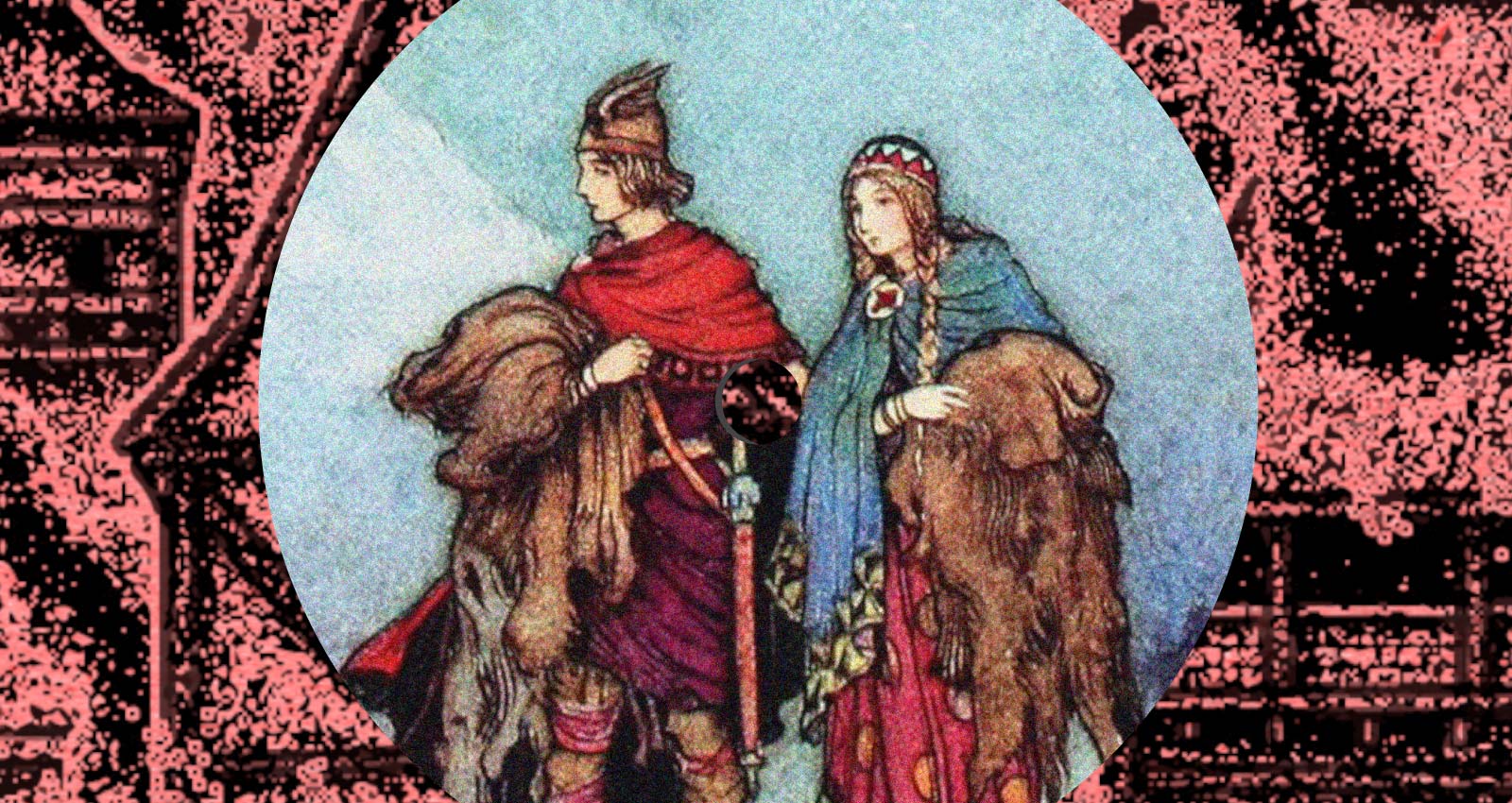 If you ask Shawn Massak, vocalist for the Boston band Lunar Ark, why he chose cassettes as the format of choice for his black metal/dungeon synth label, he'll reveal that the answer is right there in the name: Realm & Ritual. "Creating tapes is a deliberate process," he explains of the, well, ritualistic way each release comes about. "I create the layout, fold the J-cards, number the hooks, sticker the shells, and of course, dub the tapes. Since I mostly record and monitor everything in real-time, I have a chance to really immerse myself in the music." As a result, Massak is his own label's toughest critic. As he puts it: "I won't put out anything I wouldn't listen to ten times in a row."
Massak first experienced the untapped power of cassettes in the mid-'90s when his mother—a country fan who took him to concerts when he was a kid—saw the parental advisory sticker on his copy of KoRn's Life is Peachy and forced him to return it. Determined to hear it, Massak asked a friend to record the album for him on his rudimentary boombox. "I didn't have the booklet to leaf through," says Massak. "[All I had was] an unmarked Maxell cassette to listen to on my headphones when I was alone in my bedroom. I think this experience created the sense that tapes were physical tokens of personal interaction, and that there was a sense of mystery and freedom present in the format that wasn't captured in CDs."
Massak didn't dive into the deep end of heavy music until the last decade, and labels like Fólkvangr, Halo of Flies, and Death Prayer Records took his interest to another level. The same goes for imprints like Out of Season, Ancient Meadow, and Dark Age Productions on the dungeon synth front—labels that helped Massak "understand a sense of community and a continuity of sound and vision." When it comes to Realm & Ritual, Massak has made a concerted effort to steer clear of artists whose beliefs stand in stark contrast to his own ideals. "I want to do my best to support the artistic endeavors of people who have a positive impact on the world," he says, "and avoid those with shitty belief systems, or patterns of abusive behavior. I believe that everything is political, and that failure to have a stance is itself a political statement born of privilege. Using the 'antifascist' label [to describe Realm & Ritual] is the least I can do to identify where I stand in a scene that is too often co-opted by boneheaded idiots."
Having recently decided to split Realm & Ritual's small-batch sounds into two camps—pro-dubbed cassettes bearing the RAR prefix, and highly limited hand-dubbed tapes under The Demo Series banner (TDS)—we asked Massak to talk us through five releases that reflect where his label has been since 2017, and where it's headed for the foreseeable future.
---
Merch for this release:
Cassette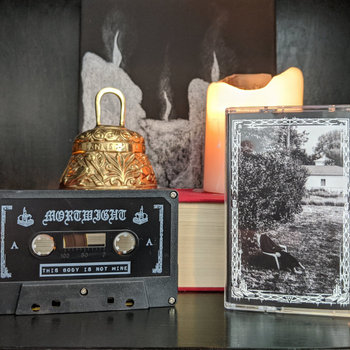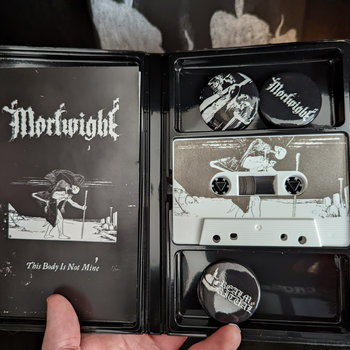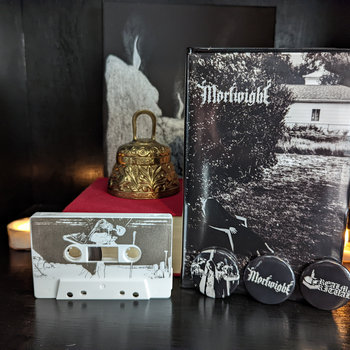 Max McComb's first full-length as Mortwright is one of the few tapes Massak has reissued, partly because he wanted "everyone to hear it," and partly because he's a pragmatist. "As much as I'd love to keep things in print," says Massak, "I often get caught up with my monthly release schedule and don't have a ton of physical space to store stuff. I run this label out of an apartment sunroom I've converted into an office; it's already wall-to-wall tapes."
Poison-tipped yet patient, This Body Is Not Mine burns as slowly as a candle, unfurling in an uneasy manner that Massak describes as "cavernous slices of phantasmagoric melancholia that weigh down on the listener in a way that evokes ghostly possession. While there is this palpable tension throughout the album, there are also gorgeous melodies that come through in cathartic waves. The album resolves with 'Dybbuk III,' a beautiful song that, to my ears, sounds like a bittersweet acceptance of whatever fate awaits us."
All of Sean Heelen's records as Wooded Memory have been released through Realm & Ritual—a rarity for the label, considering it signs basic agreements with artists rather than formal contracts. "The songs on My Secret Horror are wistful and longing compositions that still retain a sense of hope in a world that forbids it," explains Massak. "It makes me feel like I'm walking through a darkened forest with the knowledge that something beautiful awaits me on the other side of the trees." Beautiful, yet undeniably broken.
Merch for this release:
Cassette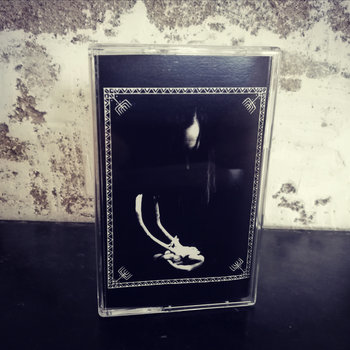 A fresh spin on Scandinavian black metal featuring the indigneous tongues of Northern Sweden (Sámi and Meänkieli, specifically), solo outlet Ruohtta is a relentless, torrid response to the "turbulent history of predatory colonialism and forced Christianity in the circumpolar region." Its debut album is especially damning. "I have released most of the Ruohtta catalog," says Massak, "but Gutna is important to me because it has a real clarity of vision—an unrelenting post-punk-influenced statement of native loss and vengeance." To steal from one reviewer cited on the album page: "A combination of folk-inspired melodies, unsettling tempos, and agonizing vocals create a unique atmosphere that weaves tales of sorrow, loss, and resistance against cultural hegemony and colonial exploitation."
Having already released several rippers from Forest Brienne Cutrer's synth-laced black-metal project (Bury Them and Keep Quiet), Massak was eager to step in and support her experimental doom alias Ocean of Ghosts—doubly so when another label literally ghosted her, leaving the LP in limbo for the better part of a year. "I was floored the first time I heard I Am Awake…," says Massak. "Forest describes the album as a means to 'capture the rage that accompanies living and presenting as a transgender person, as well as confronting the demons of internalized homophobia and transphobia.' The songs are devastatingly heavy and brutally honest." Casting a wide net for the good of his artist rather than his own monetary gain, Massak asked several like-minded labels if they'd like to present the LP as a co-release. Fiadh Productions and Vita Detestabilis jumped at the opportunity, extending this album's vital presence to New York and Spain as well as Boston.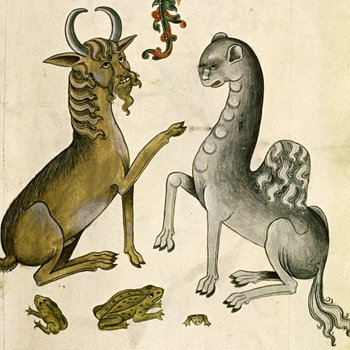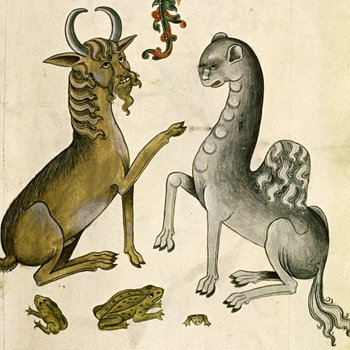 Merch for this release:
Cassette, Vinyl LP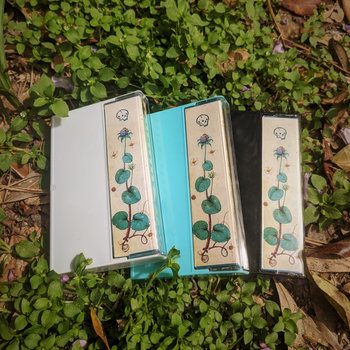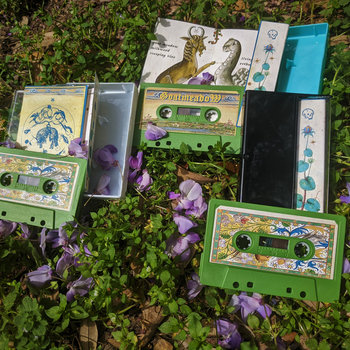 One of just two vinyl releases over the last five years—the other was Ulvesang's dark folk debut—Goat Meadow is a true outlier in Realm & Ritual's sprawling back catalog. "While there is certainly a spiritual connection to dungeon synth," explains Massak, "it's not really a DS release. As a Bandcamp user review puts it, it is a 'gritty rainbow of vivid, warming tones'—a droning and wildly textured depiction of the life cycle of an active ecosystem. Massak continues, "This was originally released on tape by the artist in 2019. I picked up a copy and it was something I listened to again and again, forever finding a way back into my tape deck. I had a dream one night that I released it on vinyl, and in a real Field of Dreams moment, I decided to trust myself and make it happen."