LABEL PROFILE
Peering Into the Shadows of the Projekt Records Catalog
By Ned Raggett · November 09, 2016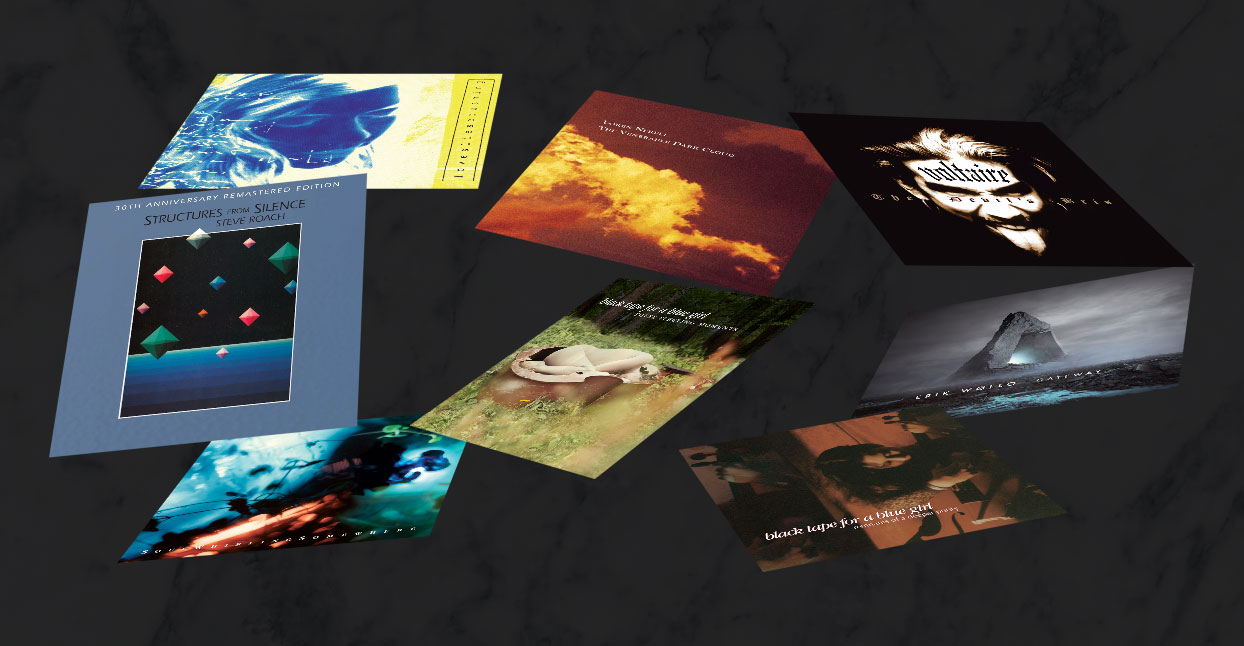 For a man whose life's work is often stereotyped as dark and gloomy, Projekt Records' founder and mainstay Sam Rosenthal laughs easily. He did this early in our conversation, looking back over Projekt's history and confessing, "I never thought I'd be running a label at all!" Started in 1983 as a way for Rosenthal to release his own work, Projekt has since evolved into an indie label mainstay, a label whose releases touch on a variety of styles, but are bound together by a flair for the dreamy, the dramatic, or both."In the late '80s into the early '90s, most all of the music on Projekt was some form of what I call darkwave; some were a little more goth, others a little more industrial," remembers Rosenthal. "These days, there's way more electronic and ambient music on the label. Part of it was that I started working with Steve Roach, and he's a very prolific artist. Then other artists he worked with—collaborators or similar artists–became aware of Projekt, so it grew from Steve's involvement. Before that, there were a couple of ambient releases, but working with Steve and his collaborators means that, these days, it's five to one in terms of electronic and ambient releases to goth and darkwave releases."
Roach's sheer volume and consistency, combined with his now-towering reputation as one of ambient music's true pioneers, has helped cement Projekt's profile, but it's far from the only element that defines it. The eight albums Rosenthal selected represent the general scope of both the label's history and their stylistic range. For all the goth stereotypes that seem to stubbornly cling to the label, Projekt is ultimately impossible to pin down.
One thing that is consistent is the striking quality and variety of Rosenthal's visual work for the label. It's as closely associated with the label's work as 23 Envelope was with 4AD in the '80s and '90s. "Being the graphic designer on almost all of the releases, there was a certain point I wanted this to reach in terms being high quality, looking good, and being interesting," says Rosenthal. "That kept the artwork standard pretty high. I tried to say, 'Oh no, that image is similar to this one that came out a hundred releases ago, maybe there's something else that won't make things overlap too much.' It was intentional not to make them all the same. They look good, but not the same."
In addition to his duties as label head, art director, and Projekt artist, Rosenthal is famously vocal on social media about the business of music. He credits Bandcamp for providing much more for the label and his artists than other outlets, describing his page as almost being "Projekt's download store." Rather than start at the label's beginning, Rosenthal launches this overview with an album that came out a decade into Projekt's run.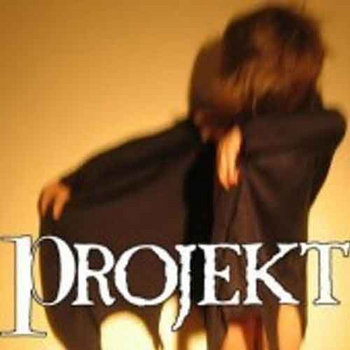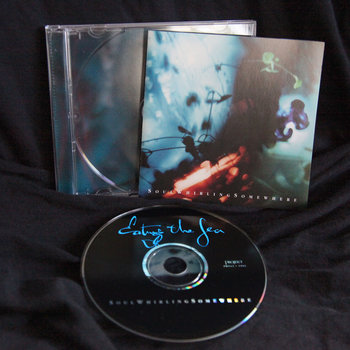 .
00:10 / 00:58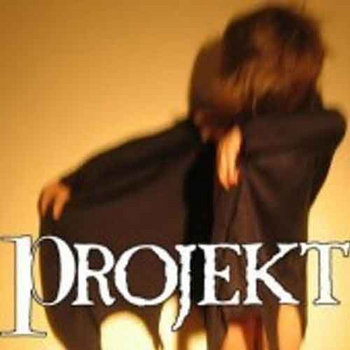 Merch for this release:
Compact Disc (CD)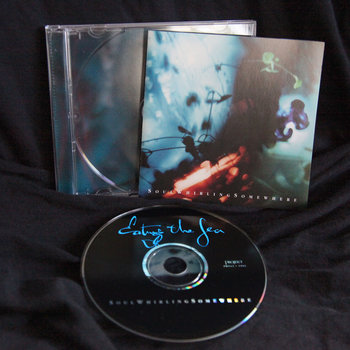 The solo project of Arizona's Michael Plaster, Soul Whirling Somewhere put out a series of striking albums over the course of over 10 years, beginning with this rich effort in 1993. Combining a confessional directness with detailed and enveloping music bed that feels like the equivalent of a soft, melancholy sigh, Eating the Sea is a perfect mood piece.
Sam Rosenthal: I'm pretty sure Michael sent me a demo. It is possible that he was friends with or knew one of the members of [Projekt band] Lycia, but I don't 100% remember now. There was a cassette that he put out with a couple of songs on it that I heard. It was moody, emotional, David Sylvian–like, atmospheric… I personally really loved that style, so I was definitely interested in doing something with Michael. I think people, when they really listen to his songs, are moved by how raw and honest he is about the relationship [he was in], and the emotional sadness he was feeling at that point. He was really open with his feelings, where often people don't want to go that far. It does definitely capture that time—Projekt was starting to expand with more artists, and it's one of the releases that I still listen to from that era.
.
00:10 / 00:58
Merch for this release:
Compact Disc (CD)
Appearing on Projekt in 1994 after an earlier self-release, Bloweyelashwish was one of the earliest signs that the incipient shoegaze generation could carve its own distinct path. The duo of Scott Cortez and Melissa Arpin, Lovesliescrushing—originally also an Arizona act, and part of an already-busy shoegaze scene in the state—was one of the first (and one of the best) American acts of the early '90s to explicitly explore My Bloody Valentine's blend of bliss and sonic insanity in equal amounts.
Rosenthal: This album was finished, and they had released it on cassette, but then I'm pretty sure Scott did what Scott does, which is remix it and change it quite a bit from what the first version was like. I hadn't listened to My Bloody Valentine much, or any of those bands who fell within the genre. So Scott and Melissa sent that along, and I'm all, 'Wow, this group's crazy. I like that!' This was so much further off into noisy, Fripp & Eno world, with pop qualities to it that it was exciting to hear. It's easiest to pick out the two songs that stand as songs, "Babysbreath" and "Youreyesimmaculate." But it's the overall little bits of cuts and noises and jumps around that makes the whole album. I know there are bands out there who feel Lovesliescrushing and some of Scott's other things kicked them in the butt and got them making music, in a certain way. It's definitely had an effect on people, and who else is there from America that did that in the early '90s?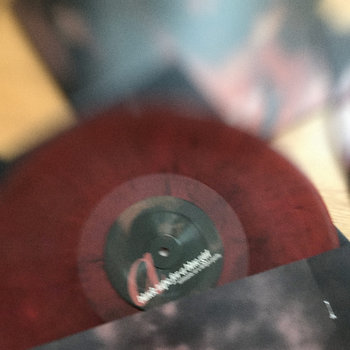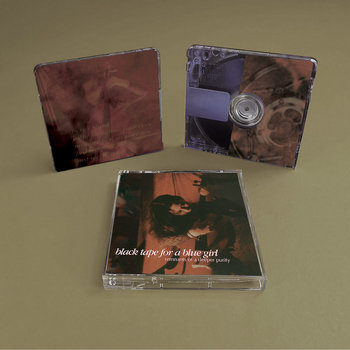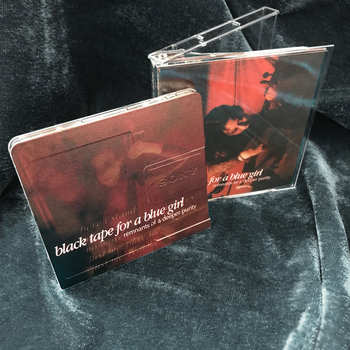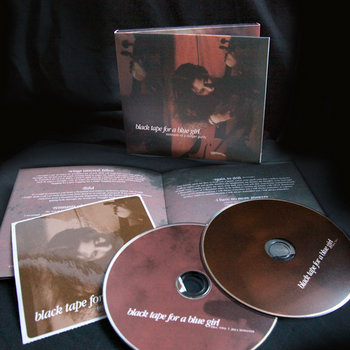 .
00:10 / 00:58
Merch for this release:
2 x Vinyl LP, , Compact Disc (CD)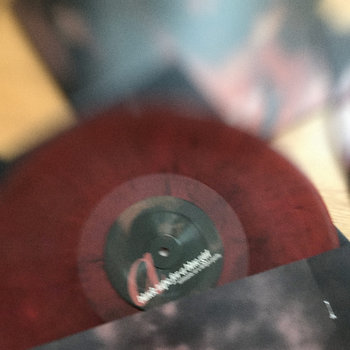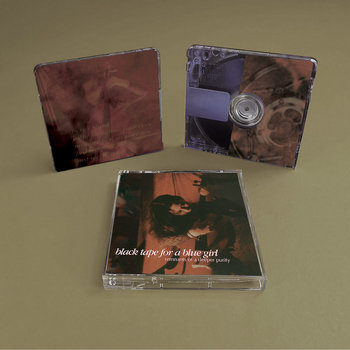 Having already released a variety of solo efforts since the label's founding, Rosenthal's most public step forward in the late '80s was the creation of his free-floating band Black Tape for a Blue Girl. Consisting of Rosenthal and a rotating variety of collaborators, Black Tape rapidly won a name for itself—in goth circles in particular—with a series of albums anchored by Rosenthal's vivid but abstract lyrics about emotional entanglements, with arrangements tending towards the shadowy and swooning. Remnants of a Deeper Purity, from 1996, was the high point for the band in Projekt's most well-known era, thanks to the powerful contributions of singer Oscar Herrera and violinist Vicki Richards, among others.
Rosenthal: One of the things I was trying to do with this one was to not have a big diverse group of people on the album. Just a core group of people who played on it, and the singers. For me that was making it more compact, where it would flow together in a way, whereas the other albums were schizophrenic stylistically. Vicki is really involved on this album, more so than other albums—her violin playing really stands out. The whole thing was a, 'Hey, this makes sense, there's room to spread out' experience. I was writing better melodies; they weren't quite as buried as on previous albums, and it allowed the vocals to shine, to stand out instead of being lost in a haze.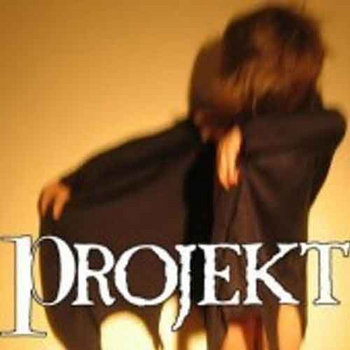 .
00:10 / 00:58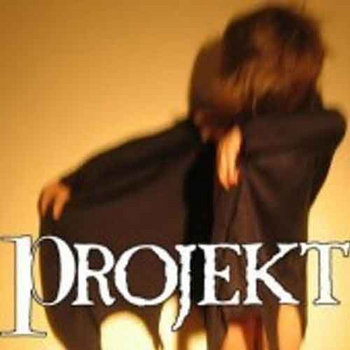 Where Black Tape and many other acts on Projekt in the '90s eschewed irony, overt humor, and immediate catchiness, Voltaire embraced all of that to the fullest — to perfect and perfectly entertaining effect. Voltaire, aka Aurelio Hernandez, has since made a name for himself with his art and animation, as well as a series of thoroughly entertaining and often openly nerdy as hell albums and EPs, but it all started with his 1999 debut, The Devil's Bris, a rollicking set that's as much a Romani/folk/punk hoedown as anything else.
Rosenthal: Black Tape started touring, and Voltaire opened up one of our shows in New York City. I don't believe I had heard his music before that point, but he gave us a cassette with maybe three songs on it. The other people in the band played it over and over again for two weeks straight, and I went [affects voice of slow realization], 'Hmm, people seem to like this!' It's witty, Voltaire is charismatic; he writes songs that poke fun at goth, but are definitely in love with goth and the goth scene. When the album was complete with all the strings, the gypsy element fit in with what Black Tape was doing, even though it was more songlike, direct in its lyrics and maybe more rock. There were bands before this that were interested in Projekt and I would go (affects snooty voice) "Oh, too pop for my label." Then I went, "Wait, I like this kind of music. I like the Cure when they're pop. I like Peter Murphy when he's pop. Why am I being elitist about that?" And in a band, a charismatic frontperson like Voltaire is such a benefit.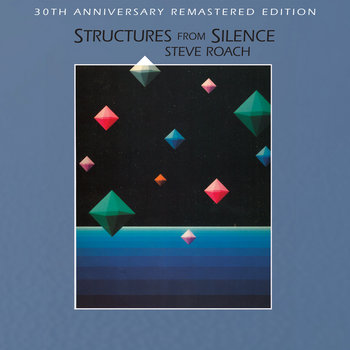 .
00:10 / 00:58
Merch for this release:
Compact Disc (CD)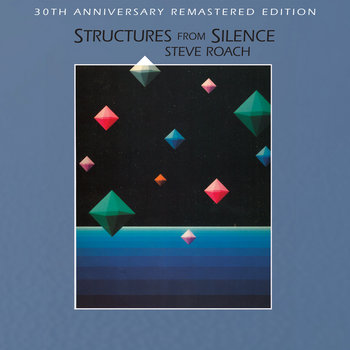 By this time, Steve Roach had regularly been associated with Projekt, steadily releasing a series of albums of his own and in collaboration with others on the label. The next step was the re-release of some older efforts, beginning in 2001 with a reissue of Roach's quietly sublime Structures From Silence. Originally appearing in 1984, it's a landmark release of minimalist electronics that carries the lengthy explorations of 70s spacerock and synth experimentation into the incipient New Age, while avoiding its many cliches. A further re-release in 2014 celebrated the album's 30th anniversary, restoring the original cover art and adding newer unreleased tracks from Roach as an elegant bonus.
This was an album that I had listened to so many times when it was on the original label, a classic album. I listened to it a lot more than other electronic stuff I liked. It could work when you're asleep, it could work when you're working on writing or whatever. It has so many abilities to fit into your life, in the way that other sequencer music you can only listen to at certain times. When the rights reverted back to him, it was really great to be able to put it out on Projekt and keep it in print. It's a very minimalist release but, especially on the reissue, when you can start hearing a lot of really subtle sparkles in the music, it's really powerful and emotional. [1986's] Quiet Music had some of those minimal qualities, but Structures takes much more time with it, lets it really breathe and lets it exist in a bigger space. I meet a lot of people who say it's one of the top three albums in their life. It's so important—where they first heard it, what life experiences they were having and how it helped them. You put it on and it has that effect.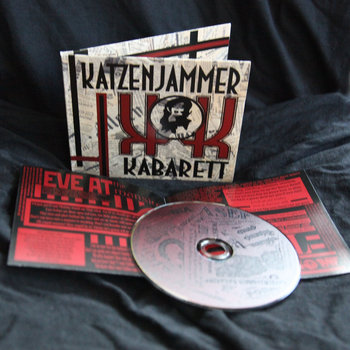 .
00:10 / 00:58
Merch for this release:
Compact Disc (CD)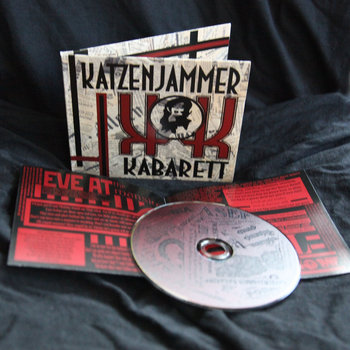 Part of the melange of what goth is in the 21st century as a scene and sound was a widespread reinterpretation of a style that had its own flair for theatricality, makeup, fashion and melodrama lyrics: cabaret. Projekt gave over some space to newer acts going for that approach in one form or another, including Rosenthal's collaboration Revue Noir with Nicki Jaine, as well as this 2006 effort that was, indeed, Katzenjammer Kabarett's debut.
Rosenthal: They were just this fun mix of punk rock and new wave and cabaret, where I think other bands tried to stick to that Dresden Dolls formula of just a singer and a drummer. It was this fun, spirited album. Unfortunately, I never saw them live. They're French, and they played some shows, but only in Paris or wherever. The weird thing is, I always thought Projekt would make more sense to a European audience than an American audience, because it wasn't going for the most commercial or accessible bands. But I think in Europe Projekt is always this really obscure American label—some people caught on and figured it out, but a lot of people never caught on! There was a time in the nineties when Projekt was doing well in Europe, but it became harder for an American label to do as well there [contemporarily].
.
00:10 / 00:58
Merch for this release:
Compact Disc (CD)
Roach's long-term association with Projekt has led to numerous peers and collaborators appearing on the label, either via more work with Roach or on their own. Norwegian composer Erik Wøllo has become a regular contributor to Projekt in recent times, with his own distinct and strongly appealing way around instrumental and electronic exploration coming through on numerous albums, including this 2010 release.
Rosenthal: Erik's been releasing albums for as long as Steve Roach has—his first albums were in the early '80s. They were a little more rock and jazz, possibly—I haven't heard all of them! But the first I heard of Erik was his collaboration with Steve, [2009's] Stream of Thought. Steve had known of him and known his music for years, so I was just not clued in. He'd had some releases in America on Spotted Peccary before. Erik is more melodic, generally—not always—[he] writes somewhat shorter pieces that often have a guitar or a processed guitar as a melodic instrument on top. [His work is] probably easier for people to latch onto than Steve's, because with Steve, you have to immerse yourself into it to get what it's all doing. Erik, you can pull one track off the album, and this one or that one or that one has the melody you can catch.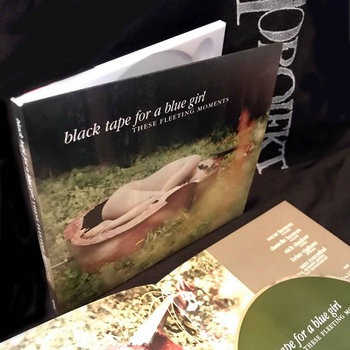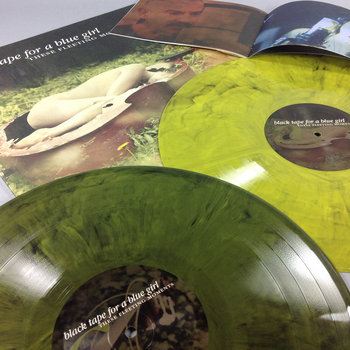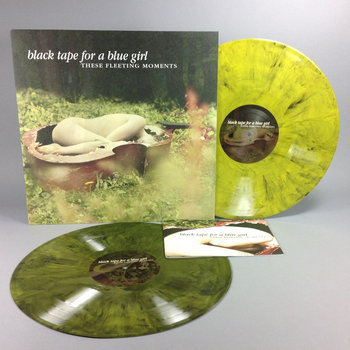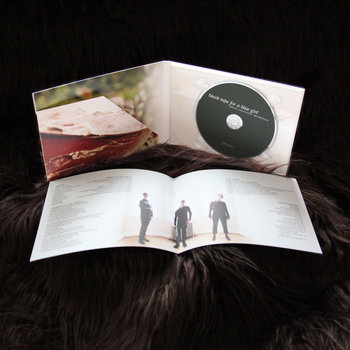 .
00:10 / 00:58
Merch for this release:
Compact Disc (CD), 2 x Vinyl LP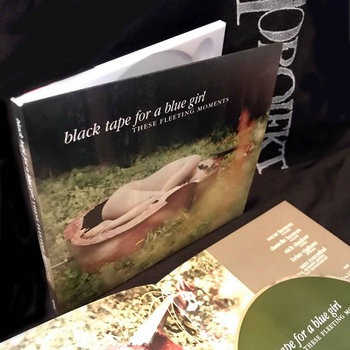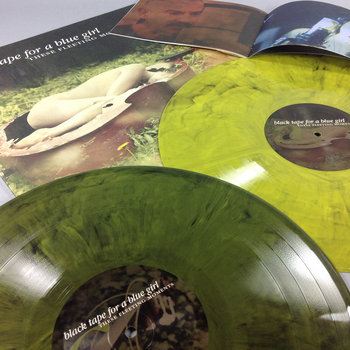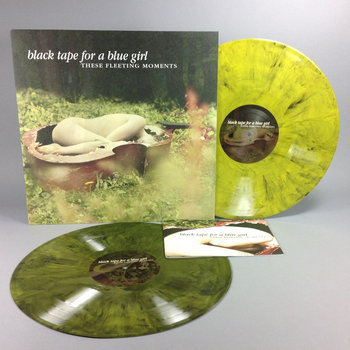 This year's release of a new Black Tape album was a conscious return, both sonically and in design, to the '90s era of the band, most notably thanks to the reappearance of Oscar Herrera on vocals. But the sense of Black Tape as rotating collective returns a bit as well, with contributors such as Soul Whirling Somewhere's Michael Plaster and Erik Wøllo helping to flesh out Rosenthal's particular vision as he carries it and the label forward to whatever the next step on the journey is.
Rosenthal: I had been doing crowdfunding and different ways of reconnecting with the people who are really fans of the music, and lo and behold, they really loved the '90s era of Black Tape. It's a sound that I don't feel like I've finished exploring, I just went on to explore some other things as well. It was interesting to do, a little bit, bringing in a little more electronic or a little more instrumental music. Also, when I had a few songs, I asked Oscar, who hadn't sung with the band for many years, if he'd be interested in singing again. He was, which was good for me and the listener, because then I could write songs that fit with his vocal styles. He's more dramatic, willing to go further. I've already started on new material—there's four new songs I've started on—and I'm hoping to get it back like it was in the old days, where there's a regular output of music. The first couple of albums came out probably within a year of each other. It sounds like a normal release schedule, but things had gotten where there's so much time between albums in the last decade. I just want to make more music again!
— Ned Raggett