LABEL PROFILE
The Refined Experimentalism of Posh Isolation
By Jordan Reyes · February 20, 2018
For the last nine years, and over the course of more than 200 releases, Copenhagen's Posh Isolation—headed up by Christian Stadsgaard and Loke Rahbek—has been dedicated to supporting the underground, worldwide. "[Posh Isolation] was always global, since it began as a noise label," says Stadsgaard. "It was an international community. We looked at people who did the same things that we were doing, in different countries. There were maybe a hundred people the label was oriented toward at first." Though Stadsgaard uses the tag "noise" to shorthand their history, Posh Isolation has never sat entirely comfortably within that genre: its history is varied, and defies easy categorization.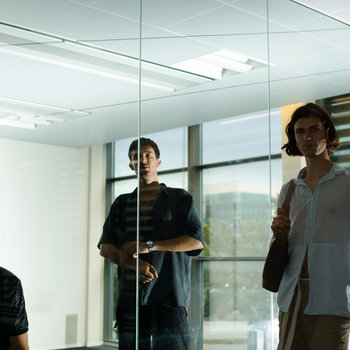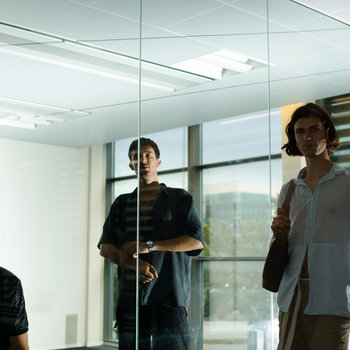 Merch for this release:
Vinyl LP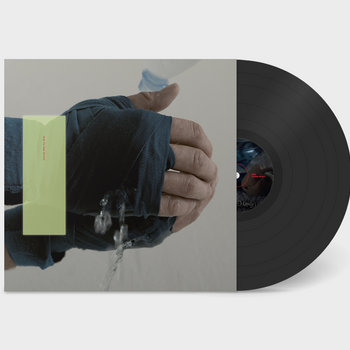 Over the years, the label has moved from a focus on aggression and abrasion to something more graceful. It may be hard to believe that the same label that released black metal punks Sexdrome (for whom Rahbek was the singer) in 2009 could release the beautiful, autotuned electronic ballads of Khalil's The Water We Drink eight years later. But Posh Isolation insists on progressing, chasing down music that's profound and resonant, and not being afraid to take risks.
Like many labels, Posh Isolation was born out of necessity. Stadsgaard and Rahbek had recorded their first collaboration as Damien Dubrovnik, and needed some way to release it. And since they made music together, why not release it together? "It wasn't like 10 years ago we shook hands and said 'Okay, let's conquer the world,'" explains Rahbek. "That's not how it works. But I think there was—and maybe it was never said out loud—but there was an understanding of trying to push."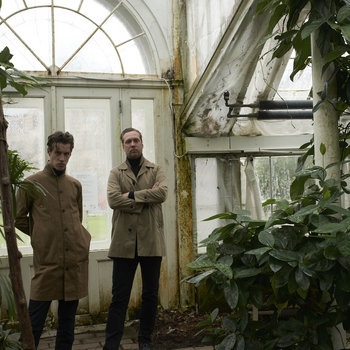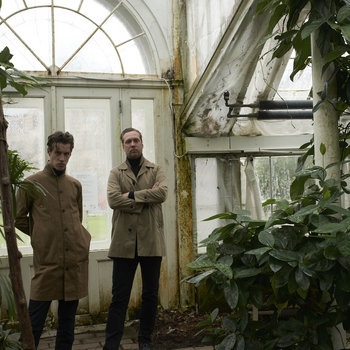 Merch for this release:
Vinyl LP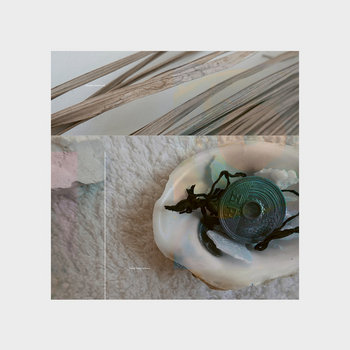 Around the time the pair met, Stadsgaard had been setting up shows with underground luminaries like Merzbow and Pain Jerk, which he describes as the "loudest gigs ever." Rahbek was himself inspired by a visit to a monthly experimental series at a venue called Klub Argot: "There was an American guy playing called Crank Sturgeon. He was on stage wearing a gas mask with a long wire—I think it had a microphone in it—and he was swinging it around while naked, playing the violin. I was like—'Whoa, okay. I'll stick around here.' I think I still owe a lot to Crank Sturgeon—Posh Isolation wouldn't exist if it weren't for that experience."
Though Posh Isolation is less interested in carefully chronicling their local scene than other DIY labels tend to be, they're certainly located on fertile experimental soil. Part of the reason Copenhagen's underground is so vital is due to a government-supported studio complex and venue called Mayhem, which began in its current form in 2009. Many of the artists associated with Posh Isolation have practice spaces at Mayhem, and the label's own studio is located in the building as well. "In many ways, it's a DIY space that the city has provided for a given time to people working in more-or-less experimental music. We've been there for maybe five years in total," says Stadsgaard. The space is artist-centric, and though it features a limited number of studios, having so many individuals on the same level working shoulder to shoulder is a boon to the experimental music community.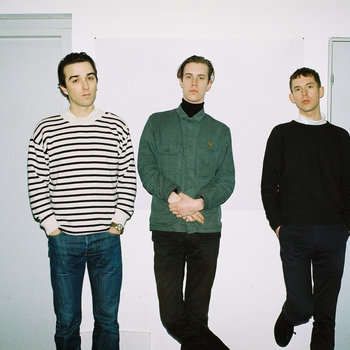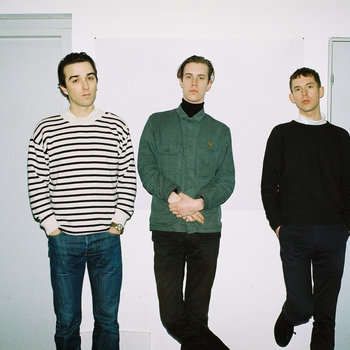 The scene that began to cohere around Mayhem was documented on Posh Isolation's 100th release, the 2xLP Dokument #1. Released in 2013, the compilation showcased post-punk bands Hand of Dust, Lower, Iceage, Vår, and Communions alongside black metal-esque artists Sejr, Redflesh, and Garrotte, and noise artists like Puce Mary. The compilation generated a significant amount of buzz, both for the artists it featured and for the city it profiled, and many of the artists featured on Dokument started touring the globe with frequency. Lust for Youth and Vår have gone on to release records on the Brooklyn label Sacred Bones, Iceage and Lower have been picked up by indie behemoth Matador and, in 2014, A Posh Isolation festival called 13 Torches For A Burn, was held in Los Angeles.
"I don't think there was ever a day we woke up and thought 'Oh, we have an international enterprise,'" Rahbek says. "I'm still surprised and happy when someone says, 'Oh, Posh Isolation—I've heard of that.' There's never a feeling that it's very different than what it was seven years ago. Some things take longer, and some things are easier, but essentially, it's about getting up every day and working with music and artists you care about, and that hasn't really changed at all. I think the outcome is stronger than it was eight or nine years ago. We've become better at our roles as musicians and curators and label managers, but there's still so much to learn. As long as there's something to figure out, it'll be fun."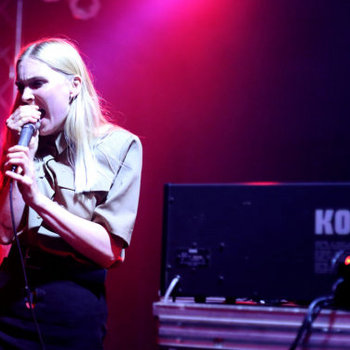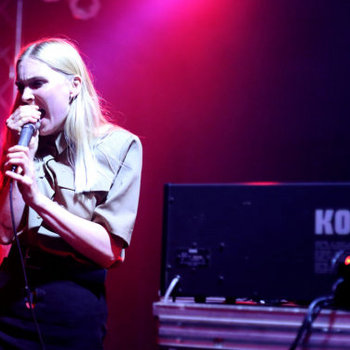 In the intervening years, Posh Isolation has only refined and expanded its aesthetics. The duo has begun to focus more heavily on electronic-based music, releasing records by Swedish experimental techno artist Varg, Denmark's lush, moody Internazionale, and any number of projects from Hannes Norrvide of Lust for Youth—Norin, KYO, Border Force, and so forth. Damien Dubrovnik's newest LP, the label's 200th release, is less fixed in the duo's noise roots than any of their previous releases, blending string and wind instruments with electronic textures.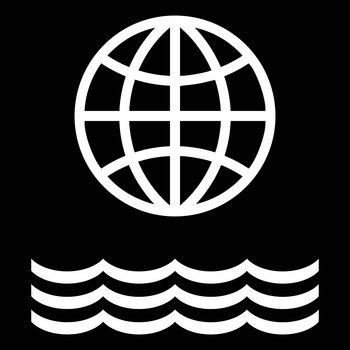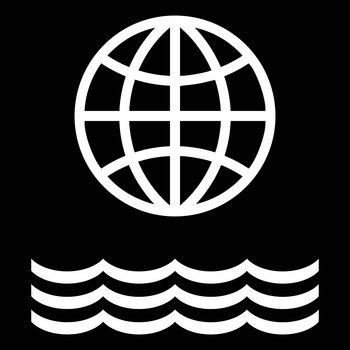 And while it's hard to do anything for nine years and still find it fun, Posh Isolation rolls on, maintaining its playful and adventurous spirit. In January, the label released their first fully digital compilation, I Could Go Anywhere But Again I Go With You. "You always have to aim for the new release to be the best one yet," Rahbek says of the release, "and I think for this one—if it's not the best release, it is definitely up there. And it's the first ever release we've done one-hundred percent digital." Clocking in at 24 tracks, and as many artists, I Could Go Anywhere But Again I Go With You is a showcase of Posh Isolation in 2018—still seeking out adventurous, experimental musicians, still straddling the border where beauty meets chaos, where melody meets noise. Only this time, as Stadsgaard puts it, there's "no endless sea of tape covers to be folded!"