LABEL PROFILE
Popnihil Records: A Southern Gothic Tale
By Jordan Reyes · July 31, 2018
Matthew Moyer, the mind behind Florida goth/dark music label Popnihil, jokingly muses over phone that whatever is goth "catches your ear and crushes your heart." The Florida native resides in Orlando working as music editor for Orlando Weekly, but for 13 years, Moyer worked as a librarian at the Jacksonville Public Library. The archival impulse is strong in Moyer; he still owns many of the cassettes that informed his early musical development, even a special mixtape from early adolescence where he first heard Coil's "Slur," Skinny Puppy's "Worlock," and Nitzer Ebb, a mixtape that sent him down the spiral of music made with synthesizers—"all of that led to Suicide, and then that opened the floodgates."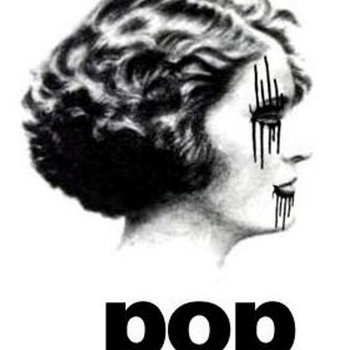 .
00:10 / 00:58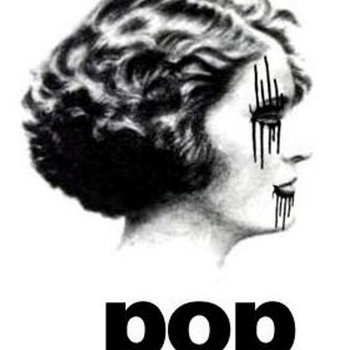 The now-legendary duo of Alan Vega and Martin Rev was the band that made all things seem possible for Moyer, demonstrating that "people could [make music] on a creative, primal, and raw level and it would still hold up over years." Suicide took minimalism and made it scary, profound, and accessible. With a relatively small amount of gear, Suicide found a way to touch on sublimity. "The first time I saw them in a magazine, I couldn't even get a tape for a year and a half," Moyer laughs, "but I saw pictures of them going wild live. I lived in Central Florida, where things didn't make their way down."
Moyer is first and foremost a fan, still going to several shows a week; now 42, he's been doing this since he was a teenager. "I just really like people unselfconsciously creating and expressing themselves," he admits. "There's nothing like it. Sometimes the weirder shows will get me really emotional." For a long period, his fandom—and writing for various zines and music publications—was the extent of his interaction with the DIY community. This changed in 2011 when he released a few zine anthologies of friends' writings; this endeavor quickly expanded into a record label. "When you become a fan and an attendee of shows of a certain level, meaning at DIY or underground capacities, it feels mandatory to participate," Moyer contends. "The label was me wanting to put my money where my mouth was."
Moyer moved to Orlando in 2016, but before that, Jacksonville was the base for all things Popnihil, and much of his early output focused on that scene. Brothers Josh and John Touchton of Jacksonville were early Popnihil pillars with their projects Virgin Flower and Severed+Said. Virgin Flower is really, really dark; an exploration of self-obsession, drug addiction, and negative desires, it takes the template Suicide used to an anguished extreme. Live shows are like exorcisms, as Josh occasionally contorts himself beyond recognition while singing. Severed+Said, on the other hand, is a danceable jaunt into synthwave, and has a couple releases on Not Not Fun in addition to the few on Popnihil.
Moyer prefers working with cassettes—as many have noted, they're the most cost-effective and easiest to turn around at the moment—but he's open to other formats, having released two LPs and two lathe-cut 7-inches. Virgin Flower is one of the two projects to have a lathe-cut; pressed in an edition of 25, each copy featured a unique pattern of Touchton's blood on the center label. The other project with a lathe-cut is Tampa's Kate Swan, who plays theatrical, catchy synthpop in a solo capacity as Fjshwjfe. These days, Swan also plays with Moyer in Burnt Hair, a dark synth project he began in 2013; this is Moyer's first musical outlet. "I have no performing history beyond Burnt Hair," he says. "Sadly, there's no embarrassing ska band or Pearl Jam tribute. I bought a synth—a basic Microkorg—and songwriting seemed possible immediately." Burnt Hair has played Miami's International Noise Conference every year since 2014, and toured several times.
.
00:10 / 00:58
Over the last six plus years and the course of more than 100 releases and related events, Popnihil has expanded substantially. "My scope is obviously wider now, but I'm still very attached to the idea of darker artists from the Southeast, especially now that there's a wonderful, strange fire of creativity that I want to capture and do what I can to get the word out," Moyer says. He points to several contemporary artists on his roster spearheading progressive dark sounds in the South—Psychic Hotline in New Orleans, Divorce Ring in Savannah, Algae Guck in Gainesville, and mentions other labels like DKA and CGI in Atlanta, and Illuminated Paths in Central Florida. While the South still has a special place in Moyer's heart and output, artists from all around the country have made welcome additions. Chicago's Jill Flanagan will make her Popnihil debut as Forced Into Femininity in the next batch, as will Chris Durham of Detroit's Church Shuttle.
For all the darkness in Popnihil's catalog, the label is rooted in unfettered glee, hope, and perseverance. Moyer loves running his label, and he loves the artists on it. One of the clues is in the art design—95 percent of the time, the artist has their picture on the cover. "I believe in the artists I put out to ridiculous degrees," he confirms, "and I think they're stars in their own ways, so I feel like it's natural for them to be on the album covers. I know it flies in the face of noise and synth traditions, but it comes from an idealistic place." The underground runs on idealism, though, and Moyer's got it in spades.
It doesn't look like he or his enthusiasm is slowing down any time soon, either. And more power to him—new art, be it local or international, constantly excites him. "I remember once when I was 18, wondering if I'd ever run out of new music to be excited by, and turns out no," he says. "Older friends of mine will say it's not like it used to be, but actually it is like it used to be. And maybe even better. There will always be new bands. There will always be new projects. There will always be kids rejecting their elders. Hopefully I'll render myself obsolete in the end."