LABEL PROFILE
Celebrating 25 Years of Legendary Electronic Label Planet Mu
By Andrew Parks · February 08, 2021
When Mike Paradinas was asked to record an entire remix EP for Britpop group The Auteurs in 1994, he didn't just throw skittish breaks under their sinewy alt-rock and call it a day. He boiled the songs down to their bare essentials—a hovering vocal here, a loping guitar line there—and reworked them in ways that would appeal to the underground dance crowd. Critics praised the record, and The Auteurs loved its fresh coat of paint so much that their manager, Tony Beard, made a case for Paradinas's project µ-Ziq on his next trip to Virgin Records.
The label's more open-minded execs liked what they heard so much they signed Paradinas to a solo deal and green lit his Planet Mu imprint. The only problem: it lost money immediately, largely due to a mission statement LP (1997's Mealtime compilation) that featured such up-and-coming producers as Luke Vibert and Aphex Twin. Meanwhile, Paradinas's foundational Lunatic Harness album sold more than 100,000 copies, cementing its role as his most successful record, critically and commercially.
With Planet Mu a losing proposition and Paradinas's µ-Ziq output alluding to actual hits, he suggested going his own way with the label and releasing future solo recordings under another Virgin imprint: Hut Recordings. That plan remained in place for one more LP (1999's Royal Astronomy); Virgin dropped µ-Ziq soon after it sank (in their eyes, at least), and Paradinas never looked back from a life of complete independence.
"Funnily enough," says Paradinas, "the only person who categorically told me not to start my own label was Rob Mitchell (RIP) from Warp. I remember him saying, 'Artist-run labels are never successful; you should stick to being an artist.'"
Lucky for fans of leftfield music, Paradinas has found a way to do both over the course of the last two decades, balancing his own LPs with the acclaimed work of other musicians. To help mark the occasion of Planet Mu's 25th birthday, we asked Paradinas and his longtime press/A&R partner, Marcus Scott, to discuss nine records that reflect the label's revolutionary sound.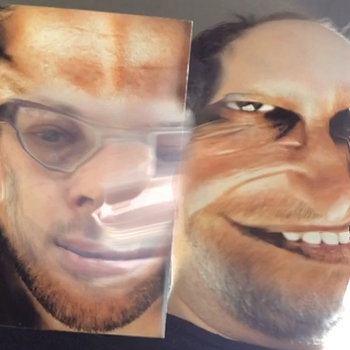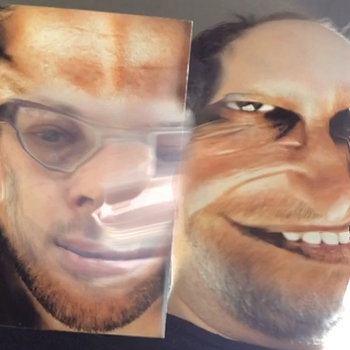 Merch for this release:
Poster/Print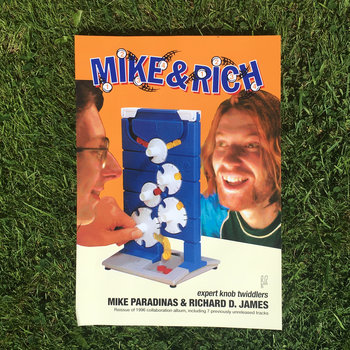 Mike Paradinas: The first time I saw Richard James in person was in early '92. He was striding down Eden Street in Kingston upon Thames, with all his hangers-on following him. I followed them into [record shop] Beggars Banquet, and Richard lifted this R&S record [Mescalinum United's "We Have Arrived" remixes] over his head, saying, "I'm an Unknown Artist;  it's me… Hahaha." As he was evidently a buffoon, I decided against introducing myself on this occasion. Instead, I gave him my demo via a mutual friend a week or two later, and we met properly at Colin Dale's techno club in central London. Tango N'Vectif was mastered and cut by the end of 1992, though it took another year to come out.
I think Mike and Rich was a reaction to all the serious hard techno records which, although exciting back in '91 and '92, were becoming boring and formulaic by '94. I had started making Jake Slazenger stuff inspired by jazz funk and old electronic Moog tracks, and Rich had been making his Melodies from Mars album—which is as yet unreleased—which all sort of fed into this lounge excursion. Because we kind of let ourselves go, we decided not to edit out the humor, which can be a serious part of good records—like Paul McCartney's Frog Chorus and Ivor Cutler. I was definitely thinking of Ringo and [the Beatles song]  "Good Night" for the final track. I still talk to Aphex; we spoke a few days ago actually… mainly about relationships, our kids, Covid and vaccines and stuff. He's always got great anecdotes, and is quite a laugh. I hope we talk more about music next time.
Marcus Scott: I remember this album being made in Richard's bedroom studio. At the time, everyone was rediscovering older electronics, Moog records, and exotica. In its fun, drunken way, this record reflects that. It was a great example of the Rephlex label's natural way of pushing against the "scene"—exploring new routes and bringing a bit of silliness to the serious world of electronic music. The extra tracks on the expanded version Mu released are as good as the original release—which is a rare thing.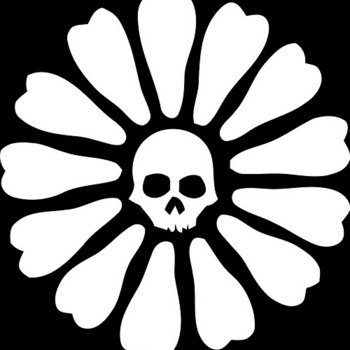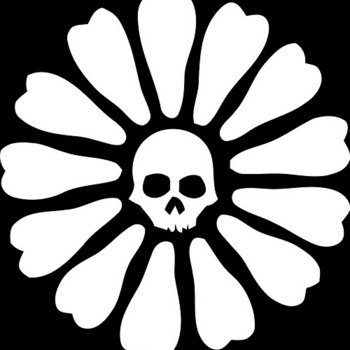 Paradinas: After asking Aaron [Funk] for material, he sent me three CDs. One was Making Orange Things, which was in an orange case; the second had some tracks which became Doll Doll Doll, which was in a blue case; and the third was Songs About My Cats, which was in a pink case. They all arrived fully formed. He was an artist who needed no editing; it was 'take it or leave it.' I spent the first few listens settling into the time signatures and appreciating the punk approach to jungle, but it was obvious that Aaron was a genuine and unique talent. [After that], each record became more and more special until he blew up with Rossz Csillag Alatt Született, which must have sold at least 10,000 copies. He's obviously slowed down now, but he is still making new material. Just listen to his recent remixes of Ruby My Dear and Vincenzo Ramaglia. The last I heard, he was hoping to release something new on his Timesig imprint later this year.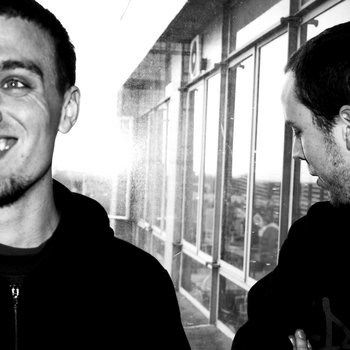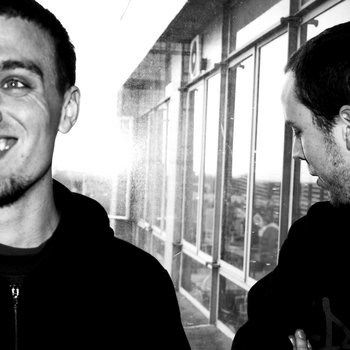 Merch for this release:
Compact Disc (CD)
Paradinas: I think Rob Ellis [Bristol DJ Pinch, who founded the Tectonic Recordings label] sent me the first Vex'd [London duo Jamie Teasdale and Roly Porter] demo. I'd been DJing a lot of breaks, grime, and early dubstep—none of it genre-named yet—so I recognized their production as a game-changer, combining industrial techno, jungle, dub, and drone with breaks and garage. The album they delivered was beyond my expectations—really disciplined, with well-contained aggression. I think it was the first proper dubstep album, and consequently got a lot of attention in the press. Their follow-up never really materialized, and was posthumously approximated and released as Cloud Seed. In hindsight, you can hear their two styles tearing at each other. I think everyone was very surprised by Kuedo [Jamie Teasdale's] re-emergence with Severant, which was an even bigger seller than Degenerate.
Paradinas: The appeal of footwork is obvious now, but in 2008/2009, we had had almost eight years of dark garage/breaks/grime/dubstep/purple sound/wonky/post-dubstep, so the 130-140 [bpm] sound was getting very tired, indeed. Footwork had the fast tempo and syncopation of jungle, the sound palette of Chicago house, and the headfuck-samplework of early breakbeat hardcore. It was perfect for the moment. It was quite a job to locate everybody [for this compilation] but once we were 'in,' we had DJs contacting us—lots of them very surprised that someone 'overseas' was interested in releasing 'battle tracks' that at the time were seen as the poor relative of party-style juke and 'ghetto house'. The reaction to the compilation was predictable: Journalists loved it, but Planet Mu's audience was very confused, and mainly hated it. It took about seven or eight years to break even. (A lot of that had to do with the fact that it was a 3xLP in a gatefold sleeve.) The early footwork releases definitely lost a lot of money, which we tried to claw back by releasing Venetian Snares, or whatever.
Scott: This is a great example of Mike's generosity and feverish desire for discovery. There was a feeling in Chicago that footwork hadn't been served well by Mu's first footwork album—by DJ Nate, who was largely known as a local R&B star at the time—which was probably right. Mike set out to correct that with this compilation he dedicated every waking hour to working on. He made two volumes of Bangs & Works while the artists and experts drew out the history and purpose of footwork in the press. He also supported some of the stars of the scene—DJ Rashad and DJ Spinn—when they came over with dancers for a mini tour. We broke bread at a street dance festival in Sadlers Wells [Theatre in London], and I took them to Nando's, which became a favorite spot. For a lot of people, this was their first real taste of footwork. The music is still developing; l look forward to every release, as it's a form that manages to amalgamate lots of different genres and moods with creativity.
Paradinas: This still sounds good today. At the time, I was annoyed that our 'IDM fans' got into this album—which outsold all the Chicago releases combined—but rejected the [earlier] footwork we released as poorly-produced 'ghetto' music 'made by a 6-year-old.' It really took Machinedrum, then Rashad and Spinn, for them—and the whole European scene—to really 'get' it. I was aware of Machinedrum from his releases on Merck, but the Room(s) demo was sent to me by FaltyDL as Travis [Stewart's] version of footwork. I was quite surprised at how poppy and accessible it was. His previous records on LuckyMe tried to do that, but this one really hit the mark. It took a while to whittle down 25 or so tracks into a coherent album—there were a lot of slower ones that didn't really fit. I also remember compiling its follow-up, Vapor City, which ended up on Ninja Tune in pretty much the order I'd chosen, with the addition and subtraction of a couple of tracks. I think his rise is due to the fact that he's always had a commercial side to him, and we're all just trying to make money. His new album's good!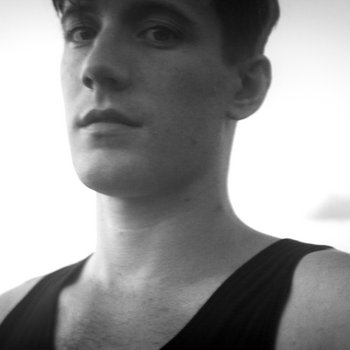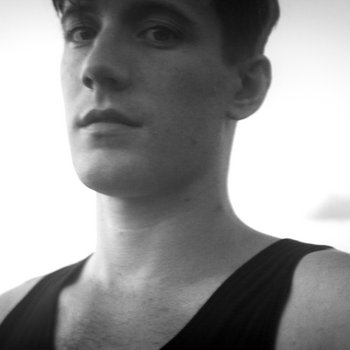 Merch for this release:
Compact Disc (CD), 2 x Vinyl LP
Daniel Martin-McCormick (Ital): Hive Mind was such an exciting record to make. It was the peak of my Audacity era, where I constructed everything in that free audio editing program. For me, it was all about the sickening/hyperreal feelings of time-stretching algorithms and the collage-like, no-going-back qualities of destructive editing. I really pushed that process hard on Hive Mind and its follow-up Dream On. I remember being so entranced by the vivid/disgusting nature of the sounds.
Scott: I'd worked at Warp before managing Hyperdub and working with Mu, and I'd probably misguidedly thought Daniel's previous band Mi Ami could be good for Warp to sign. I'd also DJ'd for them when they toured, and became long-distance friends via email. His move to electronics came over this period—eventually breaking off to work on Ital. He's a really interesting example of a producer who had come over from hardcore punk—a genre which is pretty alien to me—but his curiousness intersected with electronic music, post-punk, and music I loved in the '10s. Those were really fruitful times for music, when genre boundaries eroded and a generation of American people who'd grown up with the attitude and aesthetics of hardcore discovered electronics.
Paradinas: Daniel's signing was Marcus's suggestion. I was impressed by "Culture Clubs," the 12" he released on Lovers Rock, and it just went from there. I think during Endgame's gestation he wanted to move away from Planet Mu, which he perceived as less dancefloor-orientated. Being called Ital also caused a lot of problems, with lots of people thinking the records were by Ital Tek. I tried to sort this out and suggest a change of name, but Daniel was adamant that Ital was the only possible name he could release under, so I was a bit surprised and annoyed to see that his first post-Mu records were under the name Relaxer. It would have saved a lot of trouble and confusion. He's now back and writing a new Planet Mu record. It was going to be under the name Relaxer, but just before Christmas, he said he really wanted this to be an Ital record, and he couldn't remember any talk of changing the name… It made me laugh. And cry. The new record is fantastic!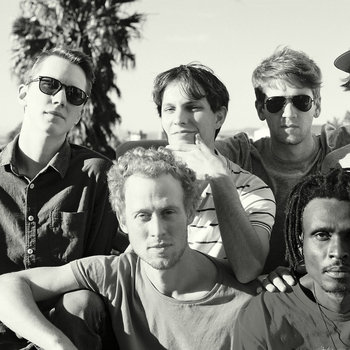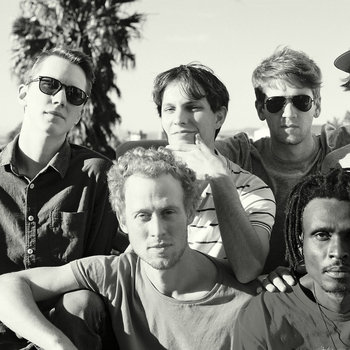 Merch for this release:
Compact Disc (CD)
Paradinas: This is another record that had a long gestation—maybe two years between first contacting [frontman] John Withers and finally releasing the record. I first heard it through a SoundCloud link in the Dissensus forum; it was a whole segued mixtape, which was 100% amazing. I messaged the account, and John replied immediately. He was a fan of the label, so that was good. Then about two hours later, Marcus emailed me the SoundCloud link saying, 'We should sign these guys.' 'Already done,' I said, with a smile.
John Withers: In Cape Town, the summer of 2012 was full of footwork music; MC Boo and DJ Rashad found their place on playlists made by friends. It was all strange, novel, fun, and not instinctively easy to dance to. A few months later, to my surprise, Mike Paradinas sent me a message on Facebook about a mixtape that I had just uploaded. 'Hey, I really enjoyed this mixtape,' he wrote, 'What's happening with these tracks?' What came out of these conversations was an album that would probably have stubbornly sat unfinished on my PC. It shouldn't have been so easy, and I was very lucky. To be part of the relaxed, enthusiastic, supportive spirit of everyone at Planet Mu was a blessing—an exciting moment in my life that I'm still very grateful for.
Paradinas: John and Emmanuel [Nzaramba], the Rwandan singer and co-writer of many of the songs, spent a lot of time trying to recreate the mood of the mixtape as they re-recorded each track separately and tried to keep all that joy and abandon intact. We managed to get them on tour to support the record with a whole band—which was very expensive—but I think by the time the album had been out a month, they'd already signed for a very large advance to a big indie label, and consequently John and Emmanuel split up. I heard about a year ago they're back together and a new record might almost be ready.
Scott: John Wizards presented a warm, very human sound that had one foot in electronic music and one in the pop and dance music coming out of South Africa. They blew up. The difficulty of getting them on tour due to Emmanuel's status as a Rwandan refugee living in South Africa meant there were many stumbling blocks to getting them out in the world, but it was fun to do it. It's not very often that a label like Mu gets to work with bands from South Africa, and even though it imploded, they were a shaft of light and hopefulness. Incidentally, the drummer's dad was the record store owner in the documentary Searching For Sugar Man.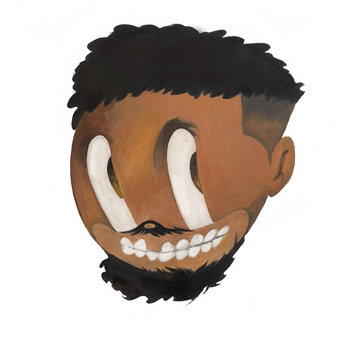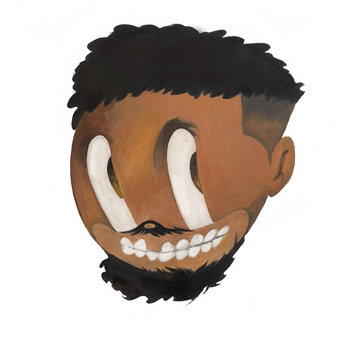 Merch for this release:
Compact Disc (CD), 2 x Vinyl LP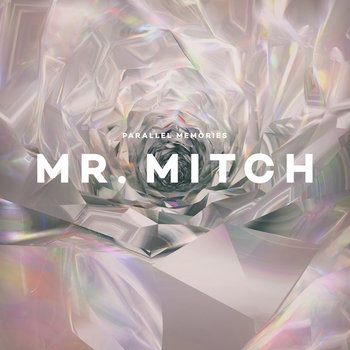 Paradinas: This was a demo sent by Miles [Mitchell]. I loved it immediately, but thought it was maybe a bit too minimal. I burned it to a CD for the car, and it really came alive while driving on the motorway at night, with the lights going past. The more I listened, the better it got. It had a lot of references to early grime instrumentals ("Afternoon After," "It Takes Hold of You"), which I think had been left out of the more modern grime sound. Either way, it was a great instrumental electronic record.
Scott: I can't quite put my finger on what it is, but it's frustrating when really great records—like Miles, and some of the more rap-oriented albums on the label—don't sell. Some great records haven't had the attention they deserve, and some get that attention, but no one buys them. Perhaps people are expecting other people to buy them. Releasing music is a relationship between lots of elements—audience, press, shops, expectations, and boundaries—but I wish the stuff that leans into grime and rap sold better, as there is solid gold there.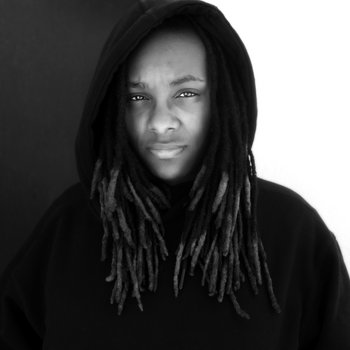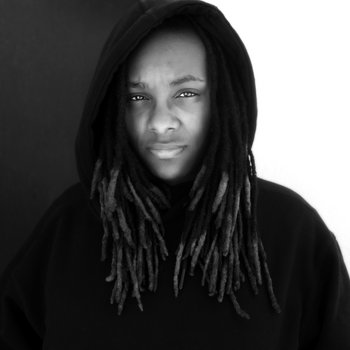 Jerrilynn Patton (Jlin): Dark Energy came from so many emotions over the years—anxious, unresolved anger with myself, the residue of past sadness. At that time, I honestly didn't feel like I could create from a happy space. That feeling has changed drastically, as I have realized I am the guide of my creativity in spite of my circumstances or feelings. I had to remove my ego. It took quite some time for me to get to that space, though. Planet Mu is a pioneer of electronic music. It has, and still does, welcome my constant evolution as not only an artist, but also in my personal life. Not many labels do that, and I will always be forever thankful to them for that.
Paradinas: I partnered with [Plant Mu's sub-label] Knives for this release, which meant that Joe [Shakespeare] handled the artwork and Jamie Teasdale, aka Kuedo, helped me with the track order. The idea was that Knives—as well as being a label—would be a kind of artistic creative agency. I think Joe's artwork was a massive help actually; it's one of the best record covers we've had. I'd been in touch with Jerrilynn for several years—since Bangs & Works Vol. 2. The time felt right for her debut. "Unknown Tongues" and "Mansa Musa" were my favorites. "Guantanamo" was a remix of an early prototype which pushed the intensity up a level—to industrial metal levels. Marcus and [U.S. publicist] Gamall [Awad] started to do really well with the press for this, but it wasn't until the end of the year that it really started to blow up in all the charts and sell a lot. Her follow-up, Black Origami, did even better. From the beginning we knew we had a big record on our hands—our biggest seller of the past decade. Jlin is looking for a new label now, one with money to invest in her. (We are always on the verge of bankruptcy.) I think there's still a chance we might put out an EP or something before she signs to one of the many labels vying for her. It's frustrating to lose artists simply because of money, but it's totally understandable. But we're big enough to give artists a really good start to their careers, and that's worth a lot, I reckon.