LABEL PROFILE
Oslated Records Connects South Korea's Underground Club Scene With the World
By Joshua Minsoo Kim · December 03, 2018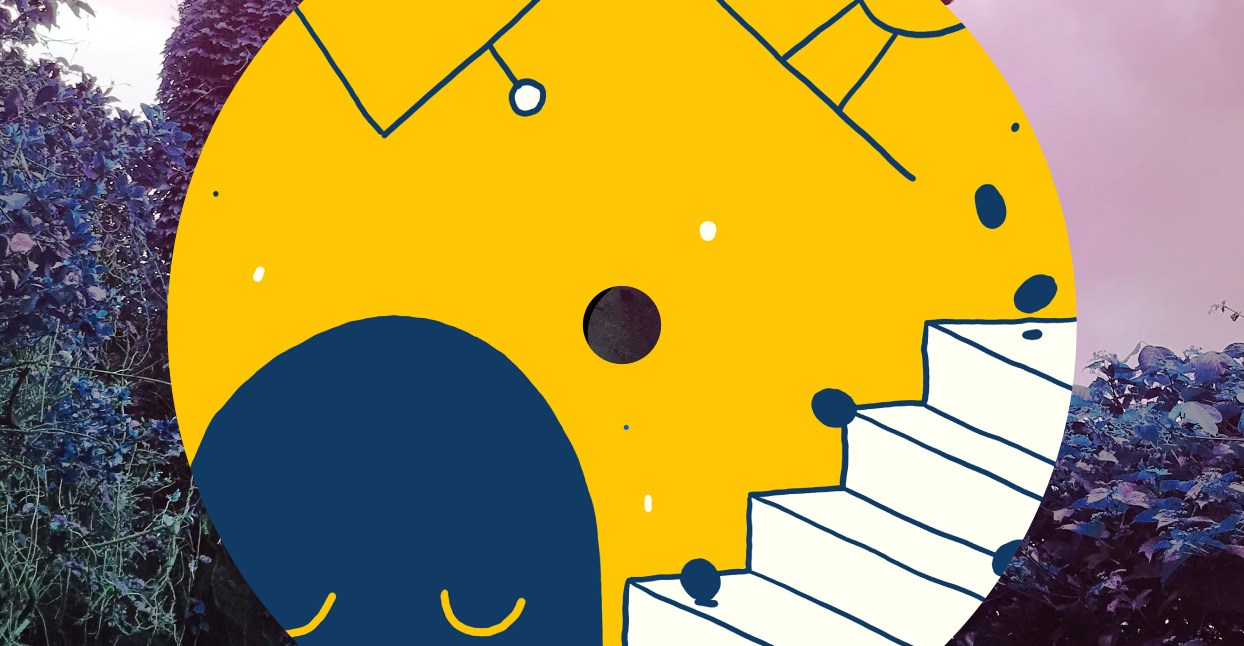 Many Westerners are increasingly familiar with K-pop these days, thanks to continued collaborations between K-pop and Western pop stars. South Korea's Ministry of Culture, Sports and Tourism invests hundreds of millions of dollars yearly into the $5 billion industry. South Korean electronic label Oslated, though, takes a much more DIY, community-oriented approach to music. Its beginnings are humble—as a weekly mix series that started in 2016 and continues to go strong today—but they're globally minded. Oslated co-founder Jong-min Lee, who has a prodigious 20-year musical career of his own, felt compelled to start this series "after meeting amazing DJs" from around the world—from Japan to Germany, Taiwan to England. "They inspired me to build an underground movement," he says, hinting at the strides necessary for South Korea's dance music scene to live up to others around the world.
The idea to start Oslated quickly gained support from other locals: Bumho (aka Zeze) from Idiotape, a band whose debut won Best Dance & Electronic Album at the Korean Music Awards in 2012; Djilogue and Suna, producers who help manage the techno-focused nightclub vurt.; Eexxppoann, a producer who runs techno parties via Constant Value, the first show of which featured Lee himself; and Unjin Yeo, a vurt.-affiliated producer who is responsible for starting South Korea's first techno record label, ECI Korea. With a network of people to encourage him and collaborate with, Lee started Oslated with DJ Lavera. Today, the two work alongside producer Bluescript to run the label and its related events.
Lee's curatorial excellence is ultimately what drives the label, right down to its name ("Oslated" is a portmanteau of his DJ alias, Oslon, and the word "curated"). The natural byproduct of this has been the label's international scope. Lee notes that, while South Korea has been influenced by American culture for a long time, the current generation of youth are increasingly curious about music from Europe; the mix series follows suit, featuring DJs from France, Macedonia, Hungary, and more. That said, he adds, there's no preferential treatment at Oslated where nationality is concerned: it's a platform for supporting talented, local underground musicians of all stripes or scenes, domestically as well as abroad. To that end, the label's discography contains releases by DJs and producers who hail from over twenty countries, spread across five continents.
That Oslated casts such a wide net is especially consequential for South Korea's dance music scene, as it also allows for greater visibility of Seoul, the country's biggest city and the underground's central hub. Throughout the past two years, the label has occasionally taken part in Seoul Community Radio, an online radio broadcast similar to Boiler Room that has played a large role in showcasing local talent to the rest of the world. While SCR is undeniably important as a promotional tool, Oslated's existence is also crucial because it's an actual record label. In speaking with Bluescript about the country's burgeoning dance music scene, I was told that there had been a steady stream of new DJs and producers, as well as visiting artists, in recent years.
Oslated is hardly the only South Korean label actively releasing dance music: other current outlets include Hazed & Confucius, Honey Badger Records, Scopávik, Grack Thany, Hexa, Ameniia, and the aforementioned ECI Korea. Nevertheless, the truth of the matter is that this is a drop in the bucket compared to other countries' crowded scenes and few of these labels have more than a marginal international audience. Oslated is noteworthy because its inclusion of artists both in and out of South Korea keeps people around the world clued into Seoul's underground dance music scene.
No album on Oslated better captures the label's spirit—its desire to promote lesser-known producers and its unofficial role as spokespeople for the country's dance music scene—than its two-part Seoul compilation. The releases have a simple but elegant conceit: each artist who contributed was asked to name their track after their impressions and experiences of the country or its capital. For example, the Japanese artist Hironori Takahashi's "Samsunghyeol" is named after the three large holes on Jeju Island that are said to be the origin of three demigods. These demigods are purportedly responsible for starting the Tamna kingdom, one that had strong ties with Japan during its Yayoi period. Takahashi considers the location to represent a meaningful relationship between Japan and Korea. His presence on this compilation functions in very much the same way.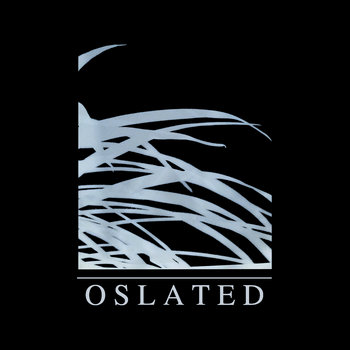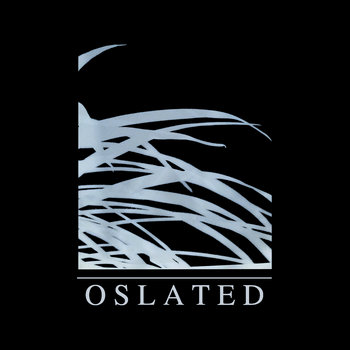 Some producers use the opportunity to reflect on their visits to Seoul, such as French producer Nems-B, who contributed the track "Deep Ways." Nems-B says that he found the city to be somewhere "between futuristic vision and tradition," and found the dance music scene to be "a great source of inspiration." His track straddles the past and present too, working with a downtempo version of the antiseptic-yet-comforting ambient electro that one might find on labels like Tabernacle Records and Frustrated Funk. There's another melding of old and new on "Illumination of the East," a track that finds handpan player Sungeun Jin collaborating with producer Gangmin Kim. Elsewhere, French artist Küjuu utilizes traditional Korean percussion instruments on "Singmogil," South Korea's Eexxppoann provides listeners with blown-out, noise-infused techno on "Samoam," and Hong Kong's Romi writes poetry and delivers soothing ambient techno to describe Seoul's dream-like nature on "Kkum."
All these disparate styles consolidate into a unified representation of the city and its dance music, simultaneously a time capsule and a foreshadowing of things to come. It's also a tourism campaign of sorts, one that's born of undeniable pride in the accomplishments made thus far. It's apt that the compilation features subtitles named after Korean mountains, one of which appears in the country's national anthem and was voted Seoul's most scenic attraction.
While Oslated's global interests may paint Seoul's relationship with other cities as being unidirectional, the label's output proves otherwise. Even before Seoul came out, Polish producer Attaché was making music that made reference to Korea. His self-released track "Pyongyang" was a minor hit on YouTube channel HATE, which prompted Lee to contact him. Attaché asked if he could collaborate with Wudec—a friend he met while studying at the University of Silesia in Katowic—to release an album on Oslated that was inspired by East Asia. Lee was delightfully surprised by the proposition and eagerly agreed. Consolidation marked the label's first release from a non-Asian producer, and it wouldn't be their last. The album's most memorable piece, "Seoul," is a house track which features a driving beat surrounded by warm synth pads and fluttering effects. Attaché says that while he has not visited Korea, the track conjures up images of life in Seoul for him. A greyscale image of Gyeongbokgung Palace adorns the cover of the album. When Lee received the track, he responded that it felt nostalgic, reminding him of his own childhood. This cross-cultural revelation may have been pure coincidence, but it points toward a greater truth that is revealed through Oslated: the universality of dance music.
Memories of childhood are also brought up by Eyvind Blix in his description for his album Västberga Allé. To the Stockholm-based producer, electronic music is an "open playground," and producing it is thrilling because it grants listeners a space where they can "be free of fears." Unsurprisingly, the album's six tracks are monolithic and expansive, replete with barrages of rolling drums. Amidst those punishing thuds are bits of musical filigree that keep people locked in the songs' grooves. Whether it's the airy train-like noise in "Introvert" or the lonely synth melody in "Hemlängtan," these embellishments add depth to every track without taking away from their inherent physicality. While Blix was inspired by the titular Stockholm district's raves and general industrial character, he also wanted to embody the feelings he had during his visit to Seoul. The four remixes on the album are consequently interesting, not just for showcasing the interfacing of ideas from multiple producers, but for their refracted presentations of two different locales.
If Västberga Allé was built on the premise of music being a gateway to another world, Georgian producer Saphileaum completes that idea by building his own on Uninhibited Kingdom. With an enigmatic album cover and a brief description that calls the album an "expedition" in an abandoned kingdom, these five tracks are made livelier because of their underlying concept. The tribal drums that define "Lost in the Forest" and "Treated by Herbs and Fire" do enough on their own, but it's the album's synths and their sci-fi veneer that deepen the experience. While it would be enough to simply immerse listeners in a specific sound-world, Saphileaum aims for the particular feeling of being from a relatively advanced civilization, entering a space that's less developed. The remixes flesh out the mystique of this imaginary place by offering alternate and expanded interpretations. Asked about Javier Marimon's remix, Saphileaum says that it shows a "different side of the track," one that was initially "hidden from the listener." The appreciation he has for the collaboration—one that was set up by Lee—is a reminder that Oslated's curation is both thoughtful and astute.
From numerous conversations with Oslated affiliates, there was a sense that its network of producers felt familial—a feeling clearest when speaking to Marimon, the Spain-born and Ho Chi Minh City-based producer, who also released the label's newest album, General Noise. He initially connected with Lee through Kizen Records founders Romi and Linda Sarah Kotin. When asked why he decided to join Oslated, Marimon says that "there was no 'decision' to join them, it just happened organically, like any other good friendship." He says that meeting Lee was one of his personal highlights of 2018, and that through him he got linked up with several other producers, like Saphileaum. His own album deserves much praise as well, especially for its carefully considered sound design. The intro is minimalistic sound art, its sparse clacking and dusty ambience having a hypnotic effect. The remaining tracks are more dance-oriented, but no less evocative. The decision to have the outro after the remixes is a nice touch, further establishing the admiration Marimon has for these other producers.
Through its mix series and record label, Oslated gives people an opportunity to get a glimpse of the "Oslated Night" live shows that are regularly held at vurt. Seoul-based producer Messiahwaits says that he named his Seoul compilation track "樂浪Parlour" ("Nakrang Parlour," a famous Korean dabang during the 1930s) because the coffeeshop/tea house represented an oasis from the rest of life, a cultural hub where people interested in art could gather. "In many ways, I do think current clubs in South Korea serve a similar purpose to dabangs in the 1930s," he says. "Clubs are a utopia for the people." Taiwanese producer Vice City ecstatically describes her experiences of these clubs, saying she was "totally blown away by how everything is done so perfectly. No matter how 'underground' [these clubs] are, things are usually done professionally and with respect. The music, the sound system, and lighting at all the events I've been to in Korea have always been fantastic."
Despite its importance in Seoul, the club scene is likely to remain relatively insular. This comes across clearly, speaking with Bluescript about his Seoul contribution "Metamorphosis." "Korea's rapid development has quickly brought wealth and honor to its people, but I think this rapid development has left some human values missing," he says. He also explains that there's a large imbalance of wealth distribution in Seoul, and "relatively little support for non-commercial music." While lesser-known R&B singers, indie singer-songwriters, and underground rappers have been able to write for some of the country's biggest K-pop stars, there's little chance that any of these producers and DJs will cross over any time soon. And considering the clubs and venues that are central to the city's independent music scenes are north of the Han River—away from the affluence of its southern districts, Gangnam included—the divide is also manifested in distinct physical separation. Oslated is just one example of a label that is injecting that non-manufactured "human" element into the country's music scene. In other words, they're putting the soul back in Seoul.