LABEL PROFILE
Nyege Nyege Tapes Spotlight Uganda's Burgeoning Electronic Music Scene
By Megan Iacobini de Fazio · April 06, 2017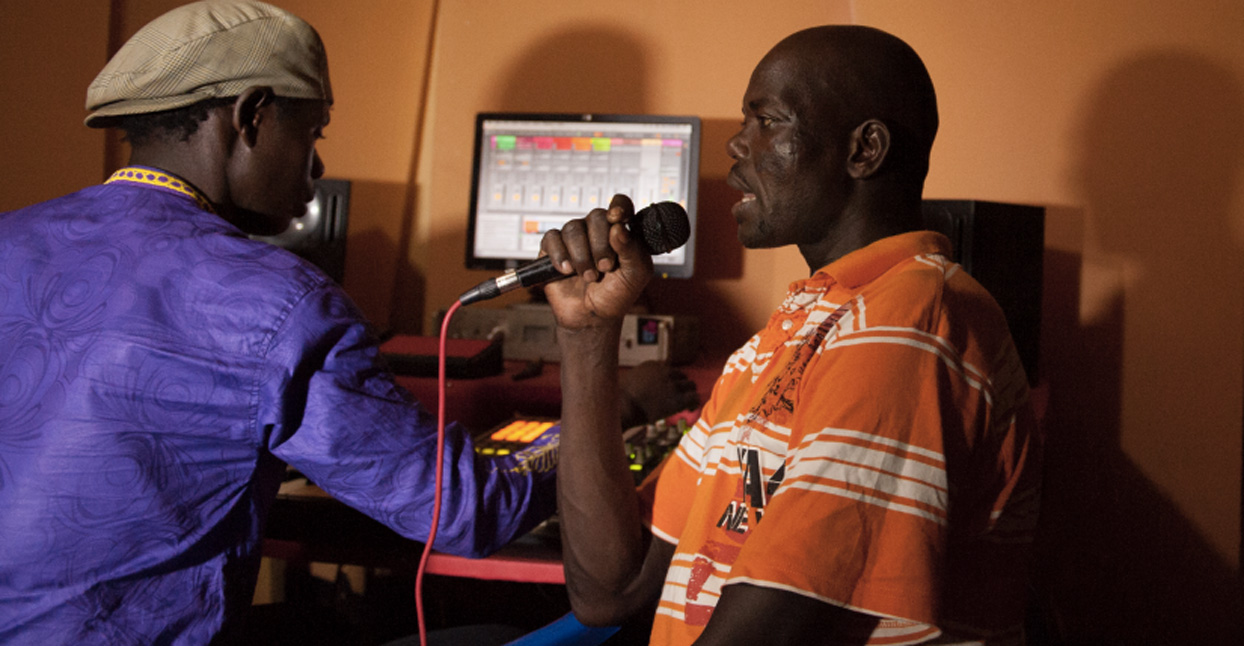 Since 2013, Arlen Dilsizian and Derek Debru have galvanized Uganda's electronic music scene, throwing parties and events with a focus on underground electronic music. "Dope underground music, that's what we're about. Just dope music," says Dilsizian, an ethno-musicologist and co-founder of emerging Uganda-based label Nyege Nyege Tapes.
"Dope underground music" is exactly what the label has been releasing since its official launch in December of 2016, when Dilsizian and Debru felt the need to create a platform to showcase the wealth of art coming out of East Africa.
The erosion of musical tradition and the fading of folklore is a reality in many places around the world, and East Africa is no different. "Electronic music has been in its infancy here for over 15 years," Debru says. "So while in some cases the rhythms have remained essentially very similar, they are now being produced on computers, often with very basic programs." Due to high costs, and the relative low income of many DIY producers, few are able to afford the latest hardware and software, but still achieve remarkable production with programs like Fruity Loops.
As a result, Uganda has seen a rise of homegrown, localized electronic scenes, rooted in traditional sounds like the twanging, plucked notes of the Ennanga harp, and the vigorous drumming of courtship dances. "All over Uganda, there are people in nondescript little studios making music for their own tribe, or just to play in their own local area. We are constantly stumbling upon producers making killer stuff," Dilsizian says.
A growing number of producers are making straight up trap-rap, EDM and hard techno, which historically is a bit outside the way African music is typically perceived. For Nyege Nyege Tapes, the idea is that there's no one way in which local art should sound. "There has been a long history of African musicians who are inspired by music from outside the continent, just as much as there has been a long history of European musicians being influenced by music made in Africa," Dilsizian says. "Our collaborations reflect that."
In September, UK producers Spooky J and Airhead—a frequent collaborator of James Blake—will travel to Uganda to work with Nyege Nyege's Nilotica Drum Ensemble. Last year, Burkinabe rapper Joey le Soldat and producer Mamman Sani—an early pioneer of West African electronic music—worked on material with other artists.
By connecting African artists both to one another and to their Western counterparts, Nyege Nyege Tapes and the owners' local festival have played an instrumental role in fostering an electronic music scene in East African cities, and have helped shine the light on undercurrents of pan-African contemporary music—from Egyptian electro chaabi, hipco from Liberia, balani from Mali, Angolan kuduros and of course electro Acholi from Northern Uganda. "They've done something really great" says Dark Meme (a.k.a Ken Mvvalye), referring to the impact of Nyege Nyege on the local scene. "The best thing is the way they maintain the originality of the different sounds" adds the Ugandan DJ.
Though African underground and electronic music are a big emphasis for Nyege Nyege Tapes, they are not necessarily the label's sole geographic focus. "The fact that we live here means we are exposed to a lot of music from the region," Dilsizian says. "But if we come across something we like from other parts of the world, then we'll release that, too."
Nyege Nyege's next planned release is an analogue synth album from Greece, a sort of conceptual film score recorded a decade ago but never released. "It's this amazing giallo horror synth stuff, but even more spacey and acid," Dilsizian says.
With already three releases under its belt since January, and with a compilation of 8-bit dance music from North Eastern Uganda, new collections of Electro-Acholi music and a series of experimental, ethnographic field recordings all in the pipeline, Nyege Nyege Tapes is quickly becoming one of the most exciting labels around, with promises to unearth some of the freshest sounds in the most unlikely of places. Here's a glimpse into the albums they've released so far.
Otim Alpha, Gulu City Anthems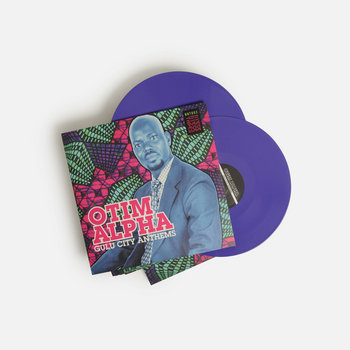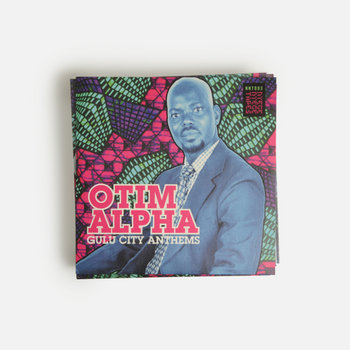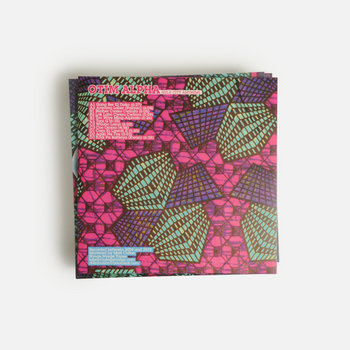 .
00:10 / 00:58
Merch for this release:
Cassette, 2 x Vinyl LP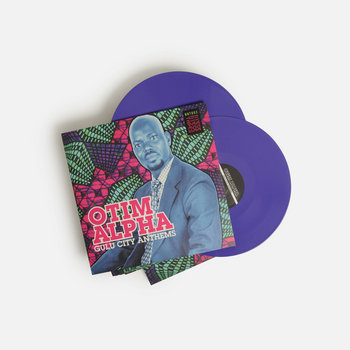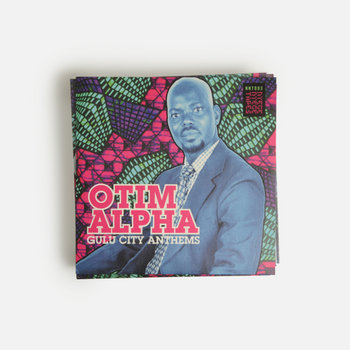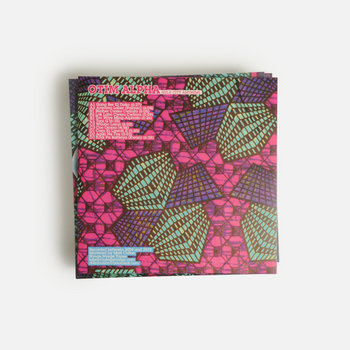 Ugandan folk singer Otim Alpha and his producer Leo Palayeng have been fusing traditional Acholi rhythms with electronics since the early 2000s, but Gulu City Anthems is the first international release to compile parts of their incredible body of work. Hailing from the sweltering city of Gulu in Northern Uganda, both Alpha—an ex bare-knuckle boxer and master harp player—and Palayeng are considered pioneers of what's become a veritable hyper-local electronic scene among the Acholi community.
"I've always loved our traditional music, and I appreciate how important it is for us to preserve it," says Palayeng, who hopes the electro Acholi music will help rebuild the image of the region, tarnished by years of conflict and instability. "We want people to know the origins of this music the same way they associate reggae to Jamaica and hip-hop to New York City."
Due to the influence of missionaries who thought of them as non-Christian, Acholi traditions were for many years pushed to the periphery, and only preserved and passed down thanks to traditional musicians like Alpha. "When I recorded his traditional folk songs and added my electronic elements, local people loved the sound and it spread like wildfire," says Palayeng. In his studio, the producer combined the adungu, nanga (both harps), fiddle and flute with synths and electronic drum-kit beats to create sounds that are equally nostalgic and forward-looking.
Most of the songs on the Gulu City Anthems are electronic re-interpretations of Larakaraka folk songs that are traditionally performed at weddings. The lyrics were different for each occasion, and would weave the long histories of the clans being united in marriage. "But people were not always able to afford the whole troop of musicians and dancers, so we started recreating the sounds with computers and singing the lyrics over the top—like karaoke," Palayeng explains.
These tracks are built around dizzying, polyrhythmic beats and repetitive, call-and-response vocals that don't let up until the end, making this a truly hypnotic collection of dancefloor jams.
Disco Vumbi aka Alai K, Electro Boutiq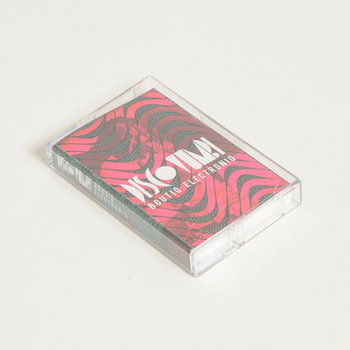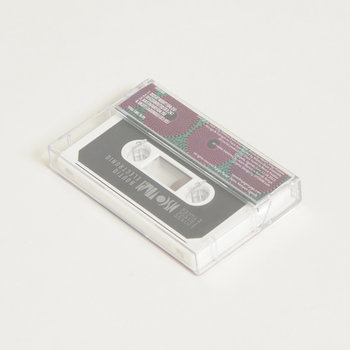 .
00:10 / 00:58
Merch for this release:
Cassette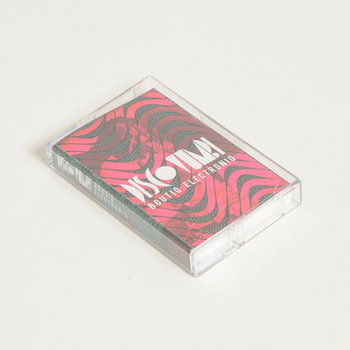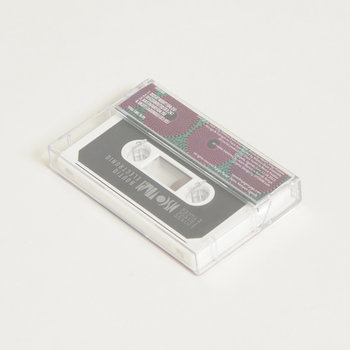 The Kenyan musician—who started his career as a member of Kenya's pioneering hip-hop supergroup Ukoo Flani—grew up in the coastal city of Mombasa, immersed in Swahili culture. Only allowed to listen to traditional taarab at home, Alai K nonetheless absorbed the sounds of the city, from the fast-paced rhythmic percussions of the Giriama people, to the sharp, rapid, plucked notes of benga music. "I don't want to stick to one specific Kenyan sound because that's not who I am," Alai says. "I'm a mix, with heritage from different part of Kenya and even Malawi."
The exuberant fusion of traditions and rhythms is the basis of Alai's electronic sound. But unlike some of the tracks to emerge since the rise in African-inspired electronica, Alai K's music is more than an electronic beat with a sprinkling of tribal drums and a sample or two of traditional chanting. Each layer of his music—whether the intricate benga guitar playing, the Malawian percussions, or the poetic Swahili lyrics—is informed by a deep knowledge and appreciation of his musical roots.
"I chose to focus on the Kenyan music from the '50s through to the '80s and did a lot of digging and researching to find my style," he explains. "My idea was to come up with something that is distinctly Kenyan, that merges our diverse sounds, but brings them up to date. This is how Disco Vumbi started."
The name Disco Vumbi refers to frenzied, all-night outdoor discos which used to be held for weddings and funerals, from which people would return home early the next morning, sweaty and covered in dust ('vumbi' means 'dust' in Swahili).
On his 2015 album, Alai K perfectly conjures those vintage disco vibes by merging melodies from the golden era of Kenyan music with modern electronic production. He steps it up a notch on his Nyege Nyege EP Boutiq Electronic, which was produced on the shores of Lake Victoria in the Nyege Nyege residency space. On these four tracks, he pairs with Ugandan musicians the Nilotica Drum Ensemble and Martin Juicy Fonkodi, and plays around with different instruments and traditions—for example, creating classic benga tunes with the adungu, and blending them with raw and festive electronica.
Riddlore, Afromutations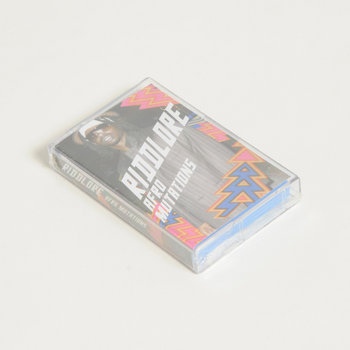 .
00:10 / 00:58
Merch for this release:
Cassette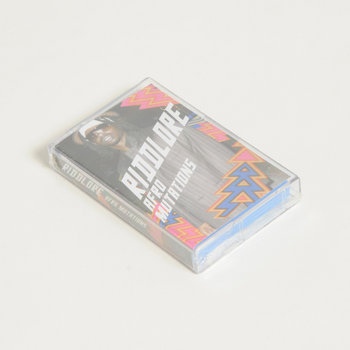 Riddlore is an underground MC, DJ and producer from Los Angeles, who's also a member of the legendary Project Blowed Collective, one of the longest-running open-mic hip-hop workshops in history. "He's been producing underground music since the mid '80s, when hip-hop and freestyle blew up on the West Coast of the U.S.," says label co-founder Derek Debru.
In 2015, Riddlore was invited to Uganda for a residency with Boutiq Foundation, where over three months, he collected a series of field recordings and reworked them into the 14 eclectic tracks. The name of the release, Afromutations, is fitting when you consider the starting point for his sounds—traditional chanting, percussions and African instrumentation. As a result, the album journeys through futuristic electronica and soulful, afro-spiritual melodies and back again.
—Megan Iacobini de Fazio