LABEL PROFILE
NewRetroWave's Sci-Fi Synthwave Keeps the Sound of the '80s Alive
By Jeff Treppel · September 06, 2017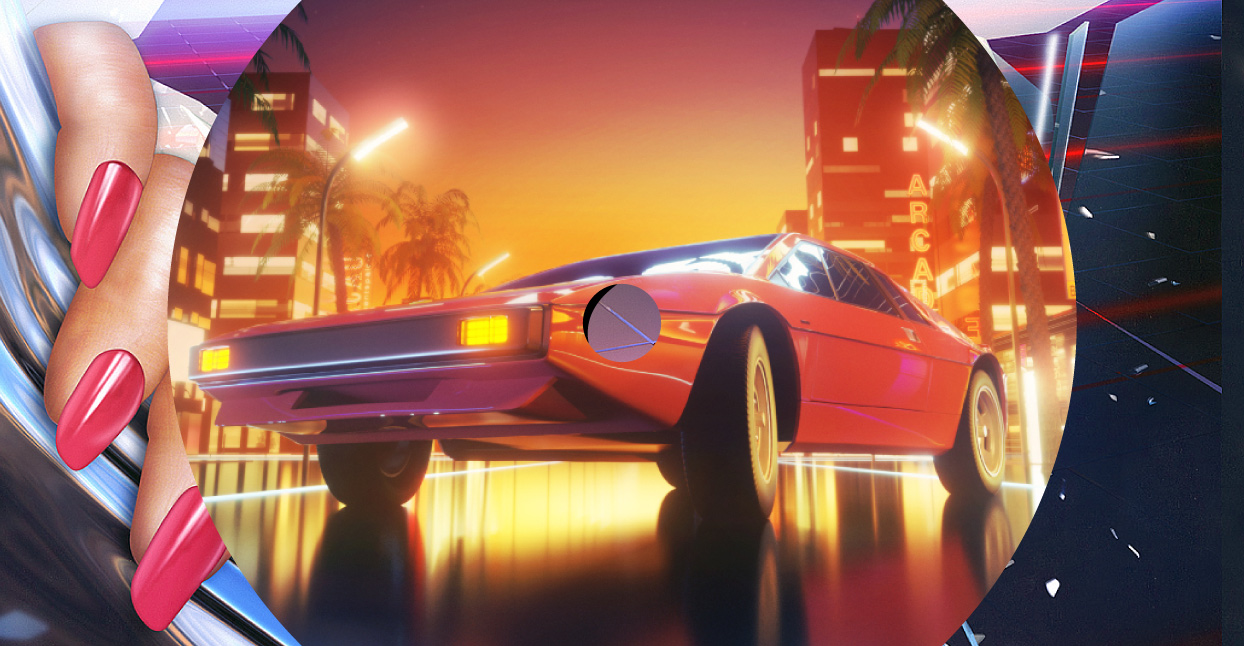 If the success of Stranger Things and the upcoming Spielberg adaptation of Ready Player One tell us anything, it's that nostalgia for the 1980s is experiencing a particular high. But the founder of the NewRetroWave label, the New York-based producer known as Ten. S, has been in love with the sound of that decade for years. "I've been making music since 12 years of age," he says. "NewRetroWave was created from the sheer inspiration and love of the '80s and '80s-style music. I remember one day I stumbled across an old-school '80s breakbeat/freestyle song, and I couldn't get it out of my head. I literally became obsessed with it. I decided to find more sounds like it. Before I knew it, I was traveling down into the deep depths of '80s music stations."
Ten started the NewRetroWave website back in November 2011, dedicated to covering the nascent synthwave genre. Inspired by the group of French musicians known as the Valerie Collective, Ten released several free compilations before deciding to expand NewRetroWave to become a proper label as a way of supporting the artists he loved. Now he acts as CEO and CFO of both the label and the website, in addition to his regular job as a medical researcher, which keeps him on a tight schedule.
But if he ever needs to recharge, he just has to listen to some of his own signings. The NewRetroWave roster skews towards high-energy '80s-inspired dance/electro acts like Robert Parker and Dead Astronauts, as opposed to the more metal-influenced synthwave made by artists like Perturbator or Carpenter Brut. Ten doesn't like to feel constrained by one style, however. "I love to give new sounds a chance, so signing [darker, moodier acts like] Tonebox and ALEX & Tokyo Rose was really interesting for me."
For Ten, the label is ultimately about inspiring people, the same way that first breakbeat/freestyle song inspired him. "The sounds alone create a wonderful feeling of nostalgia. It motivates and captivates vast age groups from teens all the way to listeners who are 50 and older." So far, he's been proven right—two of his most recent releases, ALEX & Tokyo Rose's Akuma and the label's Magnatron 2.0 compilation, both earned slots on the Billboard Dance/Electronic specialty chart.
Here are some essential bangers to get you started on your journey back to the future.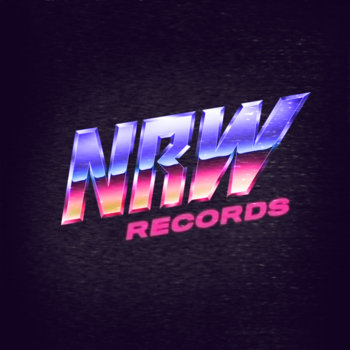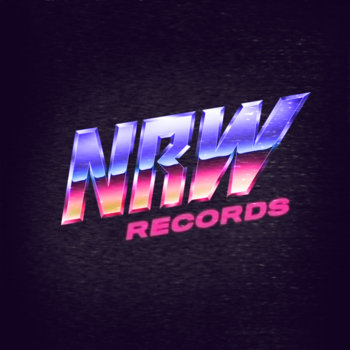 Merch for this release:
Compact Disc (CD), Vinyl LP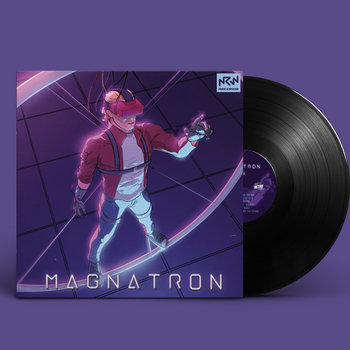 According to Ten, Magnatron is "the release that set the pace for our label." The compilation features previously unreleased songs from some of the leading lights of the retrowave scene, tied together through a loose cyberpunk storyline (that's the nice thing about synth music—it's easy to make a concept album if you don't have lyrics). Sinister death rave tracks from independent musicians like Daniel Deluxe and Dance With the Dead contrast nicely with more atmospheric pieces from future NRW signings Waveshaper and Tokyo Rose.
Merch for this release:
Compact Disc (CD), T-Shirt/Apparel, Poster/Print, Cassette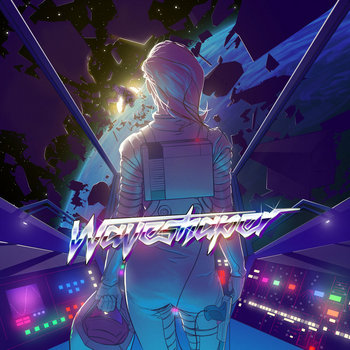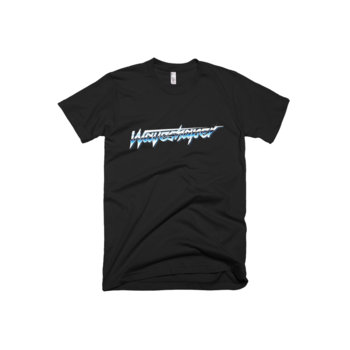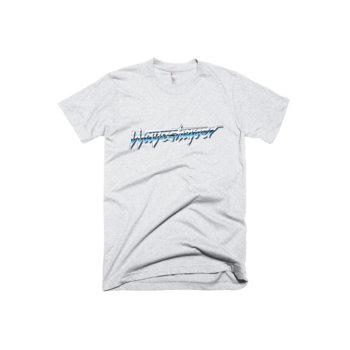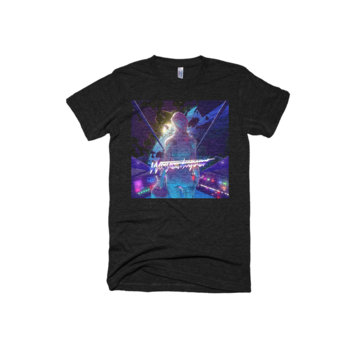 Station Nova follows in the footsteps of '70s space disco acts like Zodiac and Space, but updates the old star charts for the synthwave era. The Stockholm-based artist starts his songs on terrestrial dance floors, but they quickly launch into the cosmos. Rhythms are loose and funky, sci-fi synths blink in time with the beats, dotting the songs like constellations. Call it dance music for space stations.
Merch for this release:
Compact Disc (CD), Vinyl LP,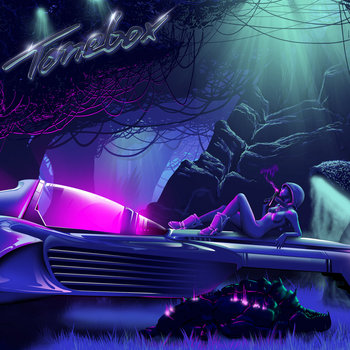 The album cover nails it: this is mood music for reclining on the hood of your speeder, blowing smoke from the barrel of your blaster after plugging an extraterrestrial beastie full of holes. Mellow Daft Punk abound in the songs' steady rhythms and Moroder-like synths, keeping things relaxed but never boring. Variety is the spice of life (although not for the aforementioned beastie). Ten describes this as "an impressive experimental retro electro album." The smooth sounds make Nocturn great for relaxing, planet-side. Just pack a laser gun.
Merch for this release:
Poster/Print, Vinyl LP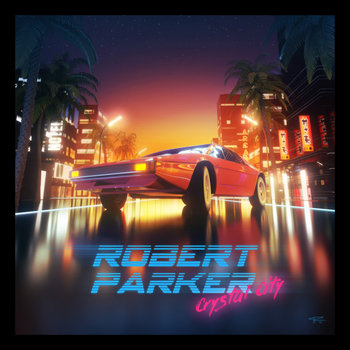 Robert Parker embraces the Miami Vice aesthetic so fully that he may as well spend his free time driving a speedboat in Ray-Bans while blasting Jan Hammer. Despite throwing in plenty of handclaps, slap bass, and Casio keyboard hits, Crystal City transcends its cheesiness to become, as Ten puts it, "an amazing album with many memorable songs." Parker enlists help from other artists, like Waveshaper and Miss K, to act as the pink T-shirt to his white blazer, but his unbridled enthusiasm keeps this engine fueled.
ALEX & Tokyo Rose, AKUMA
A deeper plunge into the dark side than most other NRW releases, this split LP alternates tracks between horror synth maestro Alex Davidson and night-drive enthusiast Tokyo Rose. Apparently, '80s nostalgia works even better when it's blanketed in darkness: AKUMA earned a spot on Billboard's Dance/Electronic charts. The harder-edged songs by ALEX stalk and sneer, with jagged keys and doomy rhythms, while Tokyo Rose's contributions feel more spaced-out and almost psychedelic. They even summon frequent ALEX collaborator Rachel McAlpine to give voice to the eponymous demon on the stand-out title track.
Merch for this release:
Poster/Print, Compact Disc (CD)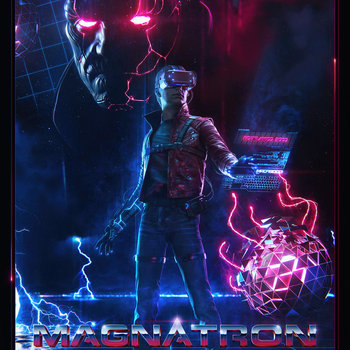 Almost exactly two years after Magnus Webb first plunged into the virtual world, NewRetroWave returns with the second installment of the Magnatron saga. Another Billboard charter, Magnatron 2.0 brings things full circle, featuring contributors from the original outing, along with subsequent label signings and rising stars like Wice, Isidor, and Volkor X. It's more epic all the way around—clearly, this sequel had a bigger budget, which lifts the story to a whole new level. Thankfully, it's more Terminator 2 than RoboCop 2.
Practically scene veterans at this point, U.K. duo Futurecop! debuted way back in 2009 with The Unicorn & the Lost City of Alvograth EP. Their 2017 sequel, Return to Alvograth, nods heavily to Giorgio Moroder and Tangerine Dream's scores to the classic '80s fantasy movies Neverending Story and Legend. Ten appreciates the album's "beautiful synths with inspirational and experimental sounds." Effervescent tunes like "La Foi En L'eau" transport the music to a magical place.
—Jeff Treppel