LABEL PROFILE
Nawa Recordings Wants To Bridge A Gap Between The Arabic and Western World
By Peter Holslin · July 31, 2017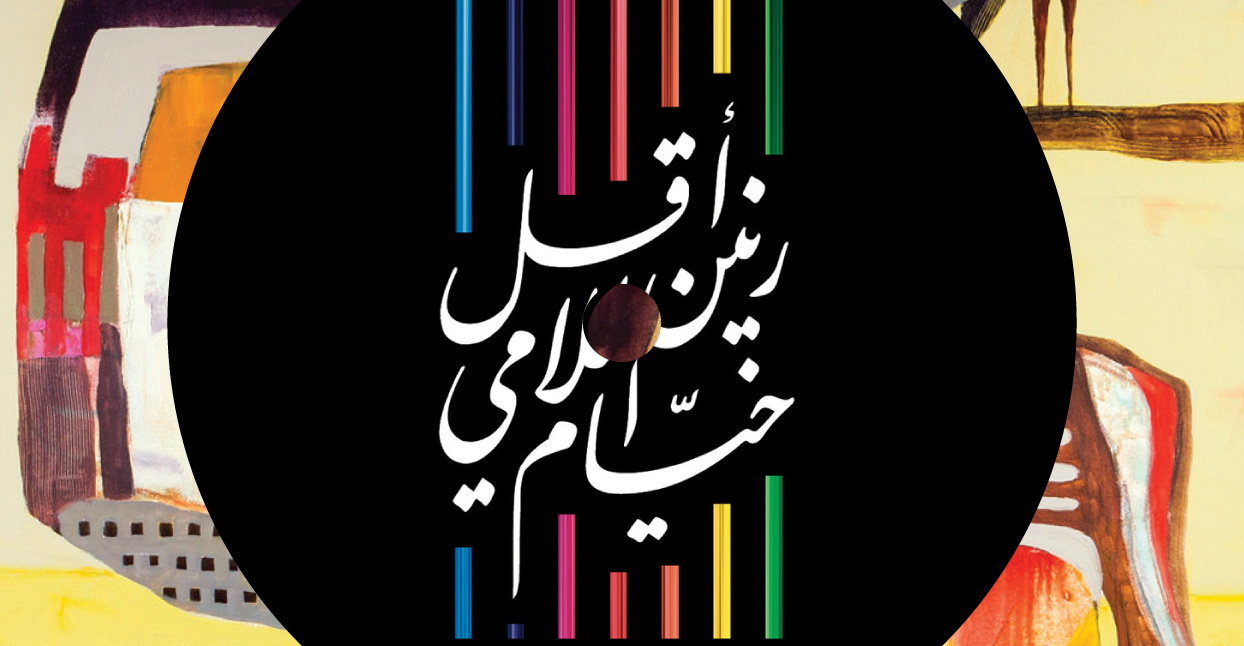 In Arabic, the word "nawa" has multiple meanings. As a verb, it's "to intend" or "to propose." As a noun, it's the distance between yourself and a loved one, or a place in which you long to be.
"Nawa" also refers to one of the notes in the Arabic musical scale. It's the name of a family of songs in Iraqi maqam, a centuries-old tradition of elaborate song cycles that incorporate fixed melodies, multiple sections, complex rhythms, and poetry, demanding a mastery of technique and improvisational prowess from the performer. There are approximately 56 Iraqi maqam in total, and they're said to take a lifetime to master.
Yet this rich repertoire—like others in Arabic music—has come under threat in recent years due to war, exile, and what the oud player Khyam Allami suggests is the fading interest of many young Arab artists.
"A lot of the time when you get young Arab musicians working, most of them don't have an Arabic music background," Allami says. "They're working with tools that are very Euro- or Western-centric. You're talking guitar, bass, electronics, keyboards—these are all Western instruments, based on a Western system and Western ways of thinking."
Allami hopes to bridge these disconnects with his record label, Nawa Recordings. At the moment, it's a small operation that Allami runs from his laptop. Still, over the past six years, the boutique imprint has gained a reputation for putting out exciting new music rooted in Arabic instrumentation, politics, and poetry—from the post-modern shaabi beats of Cairo producer Maurice Louca, to the oud- and electronics-driven punk of Joujma, a fictional band created for the 2015 film As I Open My Eyes.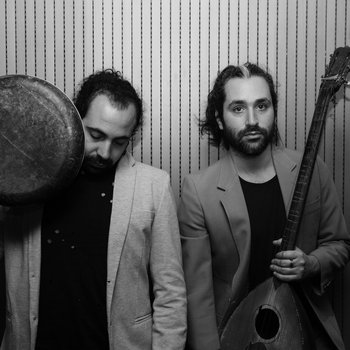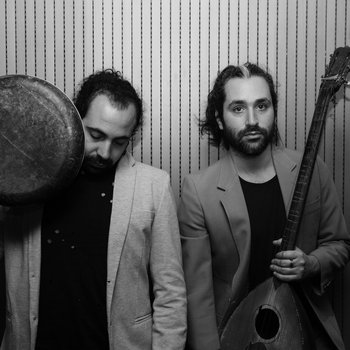 Nawa's latest release, Prelude for the Triumphant Man by Beirut duo Two or The Dragon, is a three-part opus of amplified buzuq noise, runaway hand-percussion, and twisted effects processing. The EP defies easy categorization, yet its distended shapes and unexpected detours echo the militarization and urban sprawl of parts of the Arab world.
"It's not about trying to make an Arabic repertoire contemporary. It's just about using your cultural tools and trying to make them relevant to today's day and age, to what we are hearing, to what we are experiencing," Allami says. "Arabic music has an incredible musical system behind it that's really, really untapped because it's always been confined to a specific kind of repertoire and a specific kind of music-making. At the same time, I see a huge potential in where it can go."
In recent years, the Middle East has seen the rise of various artists putting fresh takes on rock, hop-hop, dance music, and more. Along with other labels like 100Copies, Mostakell, and Nashazphone, Nawa provides much-needed support and exposure in a region that has comparatively little resources for sounds that fall outside the mainstream.
"It's one of the only labels that's sort of fully-operational in the Middle East," says Alan Bishop, co-founder of influential Seattle label Sublime Frequencies and a member of Cairo trio the Dwarfs of East Agouza, who released their album Bes on Nawa last year. "There's so much potential that's sort of sitting around and isn't being developed, either economically with an infrastructure to get things happening and get paying gigs, getting a chance to do records, getting a chance to get heard. I think it's vital that labels like Nawa are out there trying to do what they can do."
Allami, 35, was born in Damascus to Iraqi parents and grew up in London. Now based in Beirut, he loves punk and heavy-metal and is classically trained in Arabic music and theory. Growing up, he and his parents listened to greats like Abdel Halim Hafez and Fairuz, and his passion for the music deepened when the U.S. rolled into Baghdad in 2003. As the bloody American occupation unfolded, Allami sought to reconnect with his Iraqi heritage by devoting his life to the oud—the plucked lute that's central to much of Arabic music.
For the next seven years, he studied under Iraqi oud maestros Ehsan Emam and Naseer Shamma while at the same time pursuing bachelor's and master's degrees in ethnomusicology and music performance. Finally, in 2010, he sat down to compose his first album, Resonance/Dissonance, a compilation of seven instrumental oud performances modeled on Iraqi maqam. When the album was finished, Allami decided to launch his own label to put it out, following in the footsteps of artists like Frank Zappa, Mike Patton, and Ian MacKaye.
"I'm a bit of a control freak, I guess," he says. "Those kinds of artists who cared about their rights and maintaining control over the way they were presented and represented meant a lot to me. That, combined with the ease of putting out your own album and the changes that have been going on in the music industry for the past 10, 15, even more years, it just made sense to me at the time to do it that way."
Resonance/Dissonance came out in 2011; soon after, Allami worked to transform Nawa into a full-service record label. Allami's initial efforts weren't successful, but things came together a few years later as his friend Maurice Louca put the finishing touches on his second album, Benhayyi Al-Baghbaghan (Salute the Parrot).
"When Salute the Parrot was getting ready, I actually approached Khyam and told him, 'I'm about to finish this record,'" Louca recalls. "He wasn't sure financially if he could do it, and then one day he calls me and he's like, 'I got it sorted. Let's do this record.' And then we worked very closely on it." Benhayyi Al-Baghbaghan was released in November 2014 and ended up receiving widespread praise among critics and fans across the Middle East and Europe. Nawa has dropped four more full- and EP-length releases since then, each venturing off into bolder and stranger directions.
This year, the label roster continues to expand. Take Nadah El Shazly, for instance: Known for her powerful singing style and fluid live performances, this Cairo artist is set to release her debut album, Ahwar, on Nawa at the end of October. She started working on it in 2013, putting demos together with a laptop, keyboard, and MIDI controller. The final product is an ambitious effort featuring contributions from Louca and experimental artist Sam Shalabi, and arrangements recorded in Montreal by members of Shalabi's avant-garde orchestra Land of Kush.
It's projects like these that Allami gets most excited about, and that are deserving of even more exposure. For Allami, the purpose of Nawa goes back to the meaning(s) of the word. In the wake of the Arab Spring revolutions of 2011, he says many have struggled to find a voice amid government repression, war and famine in countries like Iraq, Syria, and Yemen. Amid the headlines and frustrations, the finer nuances of Arabic music tend to get lost.
Yet there's so much it can offer. "When you have artists trying to use Arabic instruments and Arabic ways of thinking about music—forms, melodies, rhythms, all these kinds of things—but with a sound that is up to par with whatever else is being released today, you get a really fascinating mix," Allami says. "For me, there's obviously a statement in there. It's about kind of reclaiming your culture, re-appropriating it in some way."
Below is a breakdown of the albums that have come out on Nawa so far. Though each release is different in terms of style and genre, each in their own way push boundaries and offer up fresh ideas. Arabic music has long overlapped with rock, punk, electronic music, or jazz into Arabic music, but the artists on Nawa reject easy cliches and exoticism—these sounds are as unexpected as they are thrilling.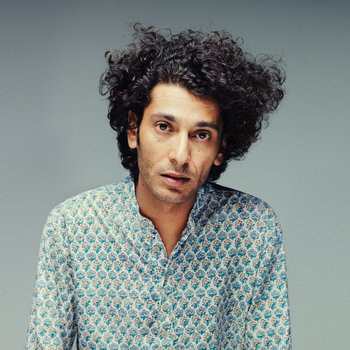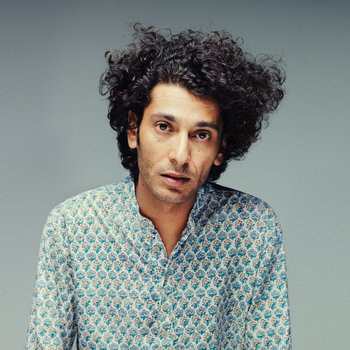 Iraqi maqam (which are distinct from the wider maqam scales of Arabic music) are typically performed as an ensemble with a lead vocalist, but Allami's performances on his debut are no less epic. On "The Descent (Maqam Nawa)," he plucks out the melody of maqam nawa, punctuating it with an epic strum and then moving along with staccato plucks and subtle phrasings. Maqam nawa is one of his favorite pieces from the Iraqi maqam tradition. "It's one of those maqams that I always found very, very enticing and intriguing. It's based on a very strange rhythm that's in 12/8," Allami says. "This is going to sound really ridiculous, but when I first heard it, it reminded me of why I really fell in love with the Melvins the first time I heard them. There's this thing in the kind of Melvins doom-world where you have all these really beautiful slow riffs that are quite long. And maqam nawa feels like that; it's long but it's kind of sludgy, and if you imagine it being played very, very low, it just makes sense."
Maurice Louca, Benhayyi Al-Baghbaghan (Salute the Parrot)
Featuring live drums, psychedelic electronics, and cameos from some of Cairo's famed mahraganat MCs, Maurice Louca's Benhayyi Al-Baghbaghan reflects the dense, high-intensity nature of Cairo itself. The ubiquitous beat of Egyptian street weddings gets cranked up with the help of snapping rock snares. Arabic modal riffs are played on synthesizers that morph and melt like Dali's clocks. The bracing strings and samples rap you on the chest—but the beats are funky, too. Something heavy is about to go down, and this is the soundtrack for it.
Alif, Aynama-Rtama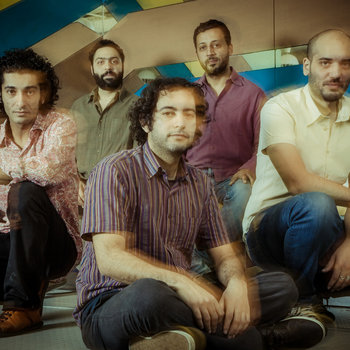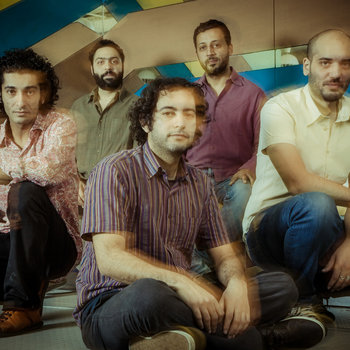 Named for the first letter in the Arabic alphabet, Alif came together as a collaboration between Allami (oud), Tamer Abu Ghazaleh (buzuq and vocals), Bashar Farran (bass), Maurice Louca (keyboards/electronics), and Khaled Yassine (drums). Aynama-Rtama offers up a kind of Arabic post-rock: oud and buzuq riffs paired with driving, odd-metered rhythms, with poetry—including verses from the influential modern poets Sargon Boulus and Mahmoud Darwish—sung by Abu Ghazaleh in a powerful tenor. It's an uncanny sound, so full of energy and catharsis that it's hard to sum up in words. Allami thinks of Alif as what Led Zeppelin's "Kashmir" might sound like if Robert Plant and Jimmy Page actually knew Arabic music. "I thought, 'Well, if they were really Arabs, what would it sound like? If they knew about the Arab musical system, and they could sing in Arabic and they could have control and mastery over that, as well as having somebody like Bonham and John Paul Jones in the band.'"
Joujma & Khyam Allami, As I Open My Eyes / A peine j'ouvre les yeux (Original Soundtrack)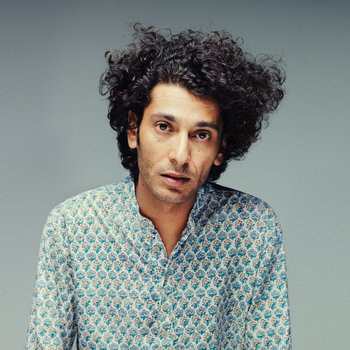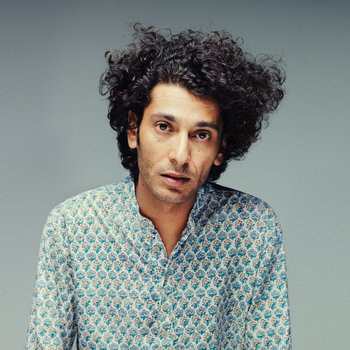 Director Leyla Bouzid's As I Open My Eyes is set in Tunisia in the lead-up to the 2011 revolution, a popular uprising that led to the overthrow of president Zine El Abidine Ben Ali and set the stage for the regional-wide Arab Spring. Baya Medhaffer plays a young singer in a punk band called Joujma, who rail against lost hope and state injustice in the face of scene informants, secret police, illegal disappearances, and unchecked abuses of power. Joujma's music was composed by Allami and performed by him along with musicians who play band members in the film. Their innovative sound is perfectly summed up in "Bladi" ("My Country"), a two-minute banger that opens with a vocal incantation in a folk style from the mountainous El Kef region, screeches off into a punk beat, and then culminates in an insane Theremin solo courtesy of Tunisian electronic artist Deena Abdelwahed.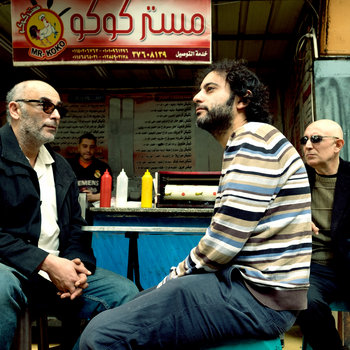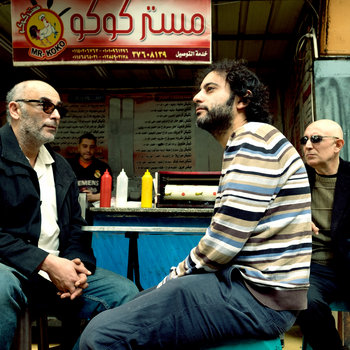 Alan Bishop, Sam Shalabi, and Maurice Louca were all living in the same apartment building in the Cairo neighborhood of Agouza when they started jamming together in Louca's home studio. Finally, they got together to record this album at Cairo's esteemed 100Copies recording studio. Bes is a warlock's brew of rhythmic guitar spirals, freakazoid free-jazz sax, and meditative drum machine beats, culminating in a three-part, 35-minute epic titled "Museum of Stranglers." The album title and artwork refers to the famed Egyptian "dwarf god." "There's a dwarves awareness group in Alexandria, and they had an event at [the American University in Cairo]. We learned that there were approximately 100,000 dwarves in Egypt," Bishop says, by way of explaining his long-abiding interest in little people. "They were speaking out about the discrimination against dwarves, and how they're trying to get more people aware of the dwarf community, more economic opportunities for them. It's a difficult situation in Egypt for anyone, really, in the economy-level being disadvantaged in any way."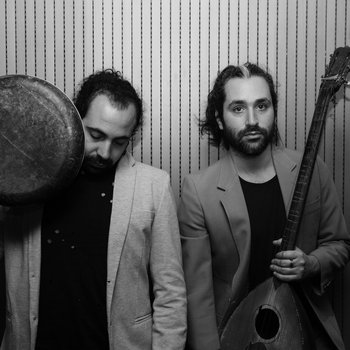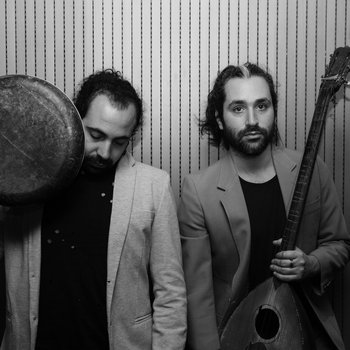 Anyone who's spent time in cities like Cairo and Beirut would understand where Two or the Dragon members Abed Kobeissy and Ali Hout are coming from with this bizarre and fearsome EP. The blaring car horns, the smog- and dust-choked air, the surreal sight of a half-finished mega mall in the suburban desert or a bombed-out luxury hotel in the middle of chic downtown—the duo is taking in these signs of reconstruction and development and churning it out in the manner of Einstürzende Neubauten or the Eraserhead soundtrack, with a Middle Eastern industrial twist.
—Peter Holslin