LABEL PROFILE
From Tiny Record Shop to International Influencer, Mr Bongo Continues to Deliver Surprises
By Ian McQuaid · January 19, 2018
"I'd be flying out to Venezuela, Colombia, Cuba, New York, L.A., with 10 empty suitcases and filling them up with Latin jazz records—both new releases and secondhand stuff," remembers David "Mr Bongo" Buttle. "When I'd get back to London, there'd be people waiting for me at the airport—literally I'd be coming off the plane, and they'd be opening up boxes and cases in the airport to buy the records off me."

Buttle's ability to track down the finest soulful dance music from around the globe has found him supplying DJs with hard-to-find killers for over quarter of a century. In 1989, he opened the Mr Bongo record shop in central London—the space was in a tiny basement operating under the Daddy Kool reggae shop. Bongo initially specialized in Latin jazz, supplying the capital's booming jazz dance scene that was led by DJs such as Gilles Peterson, Paul Murphy, and Joe Davis. During the pre-internet days, there was a huge premium placed on any record dealer who could dig out the deepest gems—these were the jealously guarded tools that could make or break a set—and Buttle's reputation as a source of rare vinyl spread fast. Soon, Bongo became an essential stop for any DJ looking for dancefloor music steeped in rhythm and soul.   
With the '90s vinyl market booming amongst DJs, it was inevitable that the enterprising record man would turn to releasing music on his own label. Around 1994, the Mr Bongo record label was born. At first the focus was Brazilian reissues (a trend in London at that time), picking up classics from Waltel Branco and Os Ipanemas. The label gradually widened its focus, reissuing long lost artists such as '70s Swedish psyche-soul chanteuse Doris, or the cinematic Brit funk of Labi Siffre (it's feasible that it was Bongo's 1998 reissue of Siffre's Remember My Song that inspired Dr. Dre to sample the record on Eminem's breakthrough "My Name Is" later that year). But it wasn't until the start of the new millennium that the label started really hitting its stride—and ironically enough, this happened as the record shops were disappearing as music went digital.
Buttle recalls how one took over the other: "By '98/'99, people just stopped buying records. It was an absolute cave in. London was getting expensive, and independent hip-hop was dying down. At that time we were selling a lot of hip-hop, all the Rawkus stuff, Dr. Octagon, Jurassic 5, and it stopped selling. We'd opened a shop in Japan and the bubble burst there." In just a few years, Buttle had to close all his stores—the two in London along with the new outpost in Japan. "All the record shops closed, the only people who didn't were the people who didn't know what else to do. As the sales tumbled in the shop, we were selling the label worldwide. We did a compilation called Brazilian Beats and it went crazy, I think we sold 60 or 70,000 of that one."
The money made from selling tens of thousands of units of CDs (and this in a time when CDs were being manufactured for around a dollar and retailing for around $17) enabled Bongo to start a new stage of its progression—investing in new artists. The label showed commendable ambition by signing Masters At Work to record a Brazilian track with the singer Liliana. This was followed by Buttle signing his dream artist, iconic folk soul singer Terry Callier.
"I had a live recording at the Jazz Café—I'd made whilst he was still signed [to Talkin' Loud in the U.K. and Verve in America] so I couldn't release it, but when he was out of contract I said, 'Let's just do the live recording,' and we did an album called Alive." This record is now seen as a modern Callier classic, and Buttle is still awestruck as he describes the album's timeless appeal.
Callier then went on to release albums of original material for Mr Bongo, with Massive Attack featuring heavily on the recordings; it's an experience Massive Attack mainstay Daddy G described as "a privilege." All of this cemented Mr Bongo's reputation as an independent record label with the nous to break into the mainstream without pandering to it. It also set the tone for the years that have followed.
The bread and butter of Mr Bongo remains the ever popular reissues—a mix of expertly curated compilations spanning everything from spritely bossa nova to deep Nigerian funk—and rare, iconic albums given a loving repress (both the classic Wild Style soundtrack and Incredible Bongo Band's Bongo Rock have been delivered by Mr Bongo's in recent years). These reissues guarantee a cash flow—the audience tend to splash out on expensive vinyl and luxury packaging—and the sales allow Bongo to invest in untried young artists who may not turn a profit for years. Buttle says, "We think of the artists as a long-term investment, whereas with the reissues you can get your money back quite quickly. There are artists who are bringing in money now that we signed 10 years ago; it's just about thinking what you've got coming in and working out how to feed the machine!"
One of those artists coming in is Protoje, a Jamaican reggae artist whose track "Who Knows" reached the Top 20 in 2017. "With Protoje we want him to be as successful as he can, he's like a modern Marley, he's someone who can take reggae music high again, he can put it back on the map," says Buttle. He's quick to dismiss the idea that having some chart success may mean the label has to start pandering to commercial concerns.
Merch for this release:
7" Vinyl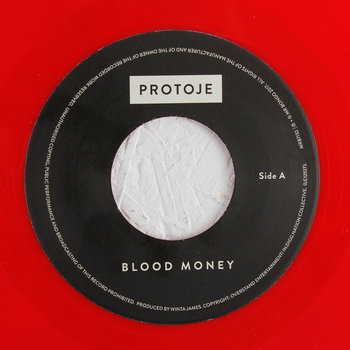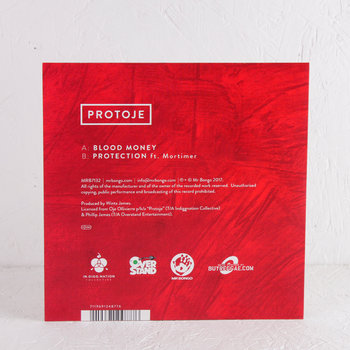 "Yes, once you've been successful there are expectations from the artist and the press, and it's not always possible to do it again. You've got to be patient and get that hit—that's dependent on luck sometimes, as well as recording the songs. It's a nice pressure to have! But gunning for big chart hits, that's not what we're about; I try and let the artists lead the campaign. The heritage stuff helps me do the new acts but if we just did reissues it would be a little bit dead. So we try and do three or four new albums a year and the rest is back catalogue revival pressure. I wouldn't like to be too much either way!"
And with this tried and tested mix of new talent rising up on the shoulders of giants, it looks like Mr Bongo may well be around for another 25 years yet. Here's a guide to the label's key releases.
One of the crucial documents of the birth of hip-hop, the film Wild Style was made legendary by a soundtrack that took a near perfect snapshot of early '80s NYC hip-hop culture. Still as fresh sounding as it was in '83, this reissue comes with a disc full of unreleased instrumentals—and beats such as Fab 5 Freddy's "Cuckoo Clocking" offer a thrilling reminder of just how bizarre and innovative those early days of hip-hop were.
Merch for this release:
7" Vinyl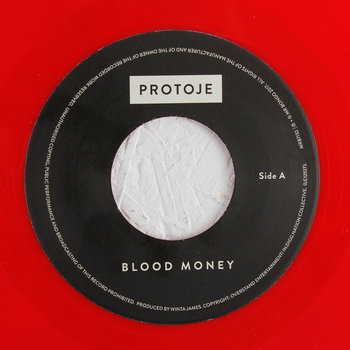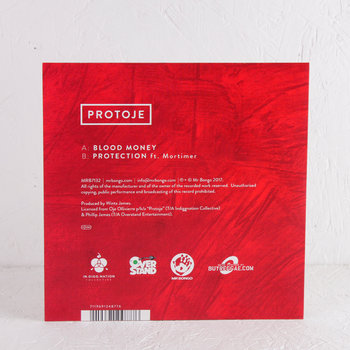 Protoje is currently the most successful recipient of Bongo's belief in new artists as much as old. On his latest single "Blood Money," he delivers a mournful ghetto sermon, blending the political consciousness of '70s reggae with a compelling dancehall energy.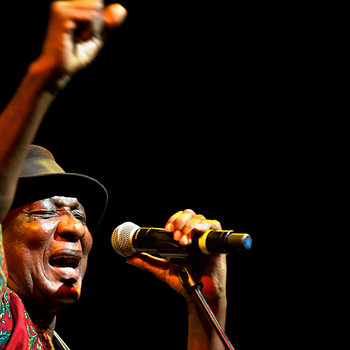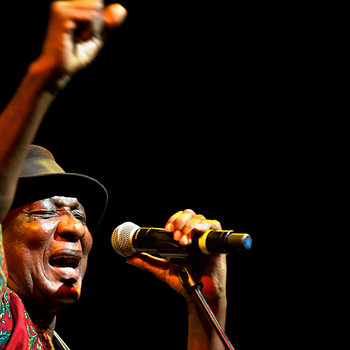 Merch for this release:
Vinyl LP, Compact Disc (CD)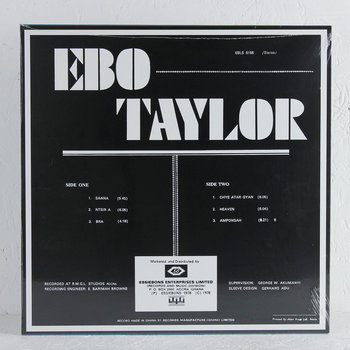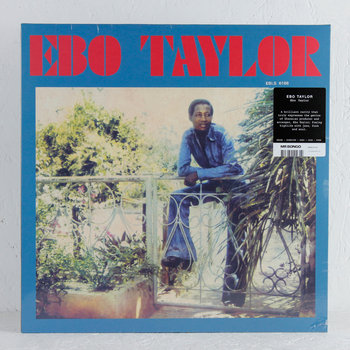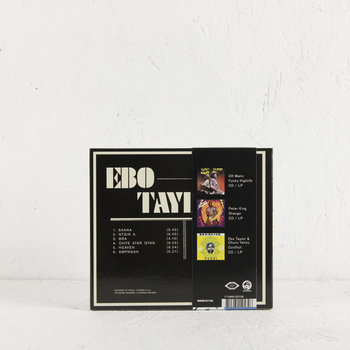 There are a clutch of Ebo Taylor records reissued by Bongo and any one of them is worth checking. The Ghanaian highlife master has been producing effortlessly funky fusions of Afrobeat, soul, and jazz since the '70s, both as a solo artist and a key player in most of Ghana's biggest Afrobeat groups. This self-titled album from '77 reaches a pinnacle on the ridiculously funky track "Heaven"; its hard wah guitar rhythm and stabbing horns have been causing dancefloor chaos for years now. According to Buttle, Taylor is currently writing a new album for Bongo, and is looking to tour again. Any fans of Afrobeat would be crazy not to catch this living legend live.
Merch for this release:
Vinyl LP, Compact Disc (CD)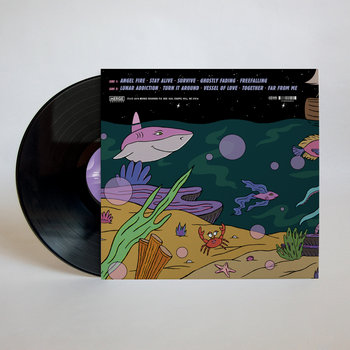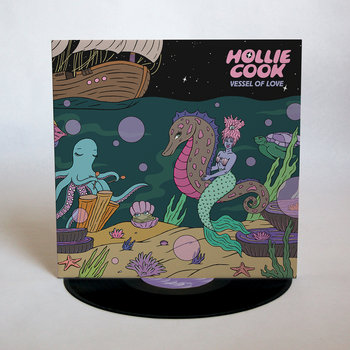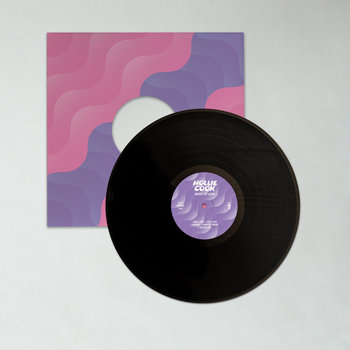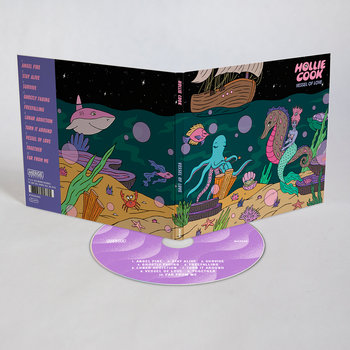 Hollie Cook has managed the tricky feat of stepping out of the shadow of a famous musician father (her dad is Sex Pistols drummer Paul Cook) to form a credible career that has gone from strength to strength. Whilst Cook senior's punk roots have had an influence (Hollie was a former member of definitive punk girl group The Slits), Hollie's own releases take a different tack—her sound is a mix of '60s girl group yearning and lovers rock reggae, creating a fusion of the dreamy cool and wistful melancholy that sounds uniquely British.
Merch for this release:
2 x Vinyl LP, Compact Disc (CD)
Possibly the best introduction to the label, this is the next volume in the new series documenting the kind of sounds the Bongo family play on a night out. Compiled by label boss Buttle alongside the Mr Bongo team Gareth Stephens, Gary Johnson, Ville Marttila and Graham Luckhurst, the 17 tracks give a broad overview of the label's ethos—deep, rare tracks that are nonetheless instantly appealing. It veers from lively Afrobeat to pared-down disco, with some Latin body movers thrown in for good measure. As with most of the label's output, you can expect a party-starting record of depth and joy.
-Ian McQuaid