LABEL PROFILE
A Guide to Moveltraxx's Street Bangers
By Jude Noel · April 05, 2022
Footwork will always be intrinsically linked to Chicago. It's where the genre was born, stemming from the city's ghetto house movement in the late '90s, and where it has continued to evolve under the guidance of scene veterans like RP Boo and Traxman. However, as the wonky, sample-based production style has spread across the globe, spawning regional offshoots in Japan, Poland, and Los Angeles, London's Moveltraxx label has remained a staunch supporter of its Midwestern originators since 2007, arguably longer than any other label in their lane. If you discovered footwork—or other American house subgenres like Jersey club and juke—over the internet, it's probably due in some part to Moveltraxx's influence.
The label started 15 years ago in Paris as the brainchild of DJ Big Dope P, who was a teenager at the time. Fascinated with the idea of making dance music but unmoved by the mid-tempo French house produced by "rich white kids" like David Guetta and Daft Punk, he turned to record stores to find faster, harder-hitting tracks to play. It was there that he learned about Chicago's Dance Mania label, whose discography helped establish the minimalist sound of ghetto house.
"Hearing this stuff, my mind was blown, because this was the music I wanted to hear," says Big Dope P. "I didn't really have a connection to going to clubs. I was just really obsessed with the music. This was before streaming, so at first, I wanted to create a label to relaunch Dance Mania's type of energy. One of the first things we did was actually buy tracks from Chicago artists like Waxmaster and Traxman. The first release was by us, but the main goal was to release records from those Chicago guys."
Merch for this release:
Vinyl LP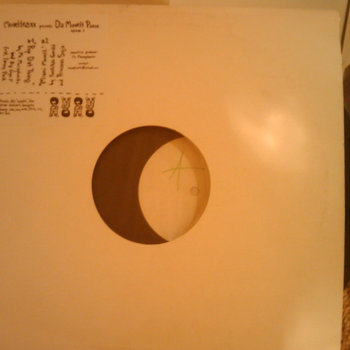 Moveltraxx would press its inaugural release in February 2007. Da Movelt Posse—a two-track 12" EP—was a collaborative effort between Big Dope P and two of his older friends, Mr. Mozaphonka and Princess Soja, who helped him found the label.
Side A, which was produced in part by P, is a raw preview of the trademark Moveltraxx sound. It samples two songs by short-lived Brooklyn rap trio Fannypack, blending their tongue-in-cheek Miami bass pastiche with P and Mozaphonka's penchant for sped-up disco and funk loops. It isn't flashy or technical, but it does provide exactly the amount of bass and raunchy energy needed to fill the dancefloor.
Looking back at their past decade and a half in operation, we've compiled a list of essential Moveltraxx releases, highlighting the label's commitment to honoring dance music's OGs while providing space for newcomers to expand their boundaries.
---
Merch for this release:
Vinyl LP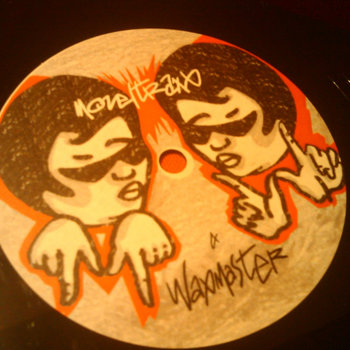 Chicago's Waxmaster had a prolific presence on the Dance Mania label in the mid-'90s, churning out lo-fi ghetto house tunes that paired crackling vocal samples with crunchy 808 kicks. His sole release on Moveltraxx was a slight update to his classic sound, cleaning up the sometimes murky production of his past work without sacrificing its DIY ethos. "Crank Dat Wax," recorded during the peak of ringtone rap's cultural dominance, riffs on a now-classic Soulja Boy single, supplementing the original's steel drum melody with four-on-the-floor kicks and a popping bubble sound effect. The EP's final song "Make Em Juke" is its best offering, slowing the tempo to make room for an infectious soul sample and Waxmaster's own callouts: "Waxmaster made the beat, and you know it's time to juke!"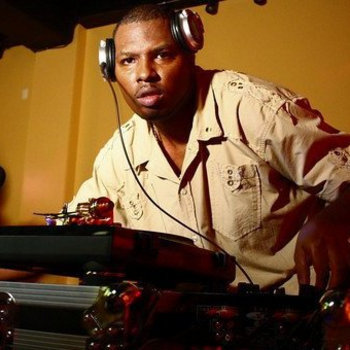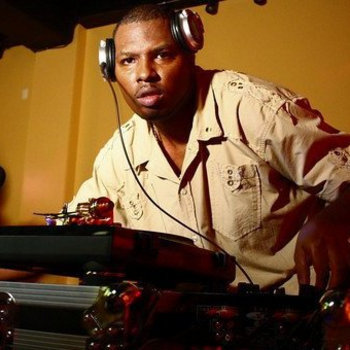 Growing up enthralled by the sounds of Chicago house and Baltimore club, Newark's DJ Tameil is widely credited with devising the formula for Jersey club during the late '90s and early '00s. Though his early work focused on fusing the chopped samples and drum breaks of his influences, the signature production techniques Tameil developed over time would come to define his home state's sound. He was the first to use the genre's ubiquitous "squeaking bed" sample and helped popularize the triplet kick pattern, two elements you'll seldom hear a Jersey track without.
"Alicia's Keys" includes some of the EP's most inventive sampling, playing a single vocal fragment like a keyboard melody over little more than thunderous 808 thumps. "Rude Boy Giddy Up" is the track most likely to fit neatly into your DJ set, flipping its Rihanna sample into a skittering club banger.
A prolific ghetto house pioneer whose earliest records paved the way for juke and footwork, Carky "Traxman" Strong is one of Moveltraxx's most frequent collaborators. Pac Man Juke was Strong's first solo release on the label, collecting new and classic tracks, but it's the title cut that is its most important inclusion. Propelled by little more than tom drums and claps, Traxman's Pac Man remix is a masterclass in creative sampling, rearranging the game's theme song over a patchwork of sound effects. The iconic wocka wocka sound does much of the work here, functioning as a makeshift hi-hat, but Traxman's ear for pitch-shifting ensures that none of the song's other elements feels repetitive or tacked-on.
"Movelt Juketronic," which shares the A-side, is an underrated deep cut. Even more minimal than the preceding track, the song is built around a tinny arp melody that could have come from the control room of a retro sci-fi spacecraft. The drums are sparse and oddly syncopated, forcing the listener to fill in the gaps in their mind. To paraphrase Miles Davis, it's the beats Traxman skips that matter most.
As the influence of footwork—the deconstructed, faster-paced younger brother of juke—began to seep into club music's mainstream, catching the attention of DJs like Machinedrum and µ-Ziq, Moveltraxx's Let Me See Your Footwork compilations sought to focus on the new wave of Chicago producers putting a surreal spin on their city's club sound. Each installment in the series of EPs exclusively featured producers from the Teklife collective, whose lush, EDM-inspired tracks would become a fixture on future Moveltraxx releases. "Beat The Pussy", a six-minute DJ Clent track, is the highlight of the record, gradually transitioning from a brooding string sample to a dissonant synth phrase while vocals skip and stutter wildly. The DJ Earl remix of DJ Rashad's "Ride Dis Dikk" is also worth a look, whittling its percussion down to let its sub bass take center stage.
The sixth and final volume of the Da Movelt Posse series is one of Big Dope P's favorite Moveltraxx releases.
"I've never been able to do a seventh, actually," he says. "Every time I try it, it's just less strong than the sixth. It's almost nine years old, but every time I listen to it, I'm just like, shit."
#DMP6 offers a look at the label's diverse offerings, hopping from genre to genre while adhering to an overarching trap-inspired aesthetic. Opener "BBMG Anthem," produced by DJ Tameil alongside DJ Jayhood, sets the mixtape's bombastic tone, layering explosive percussion over triumphant brass. It's also something of a thesis statement for the Moveltraxx catalog, affirming Tameil's legacy at a time when a gentrified Jersey club sound was gaining traction in Europe.
"Y'all use the same sounds, same kicks," he shouts. "I made them shits."
EQ Why, known for his eccentric, choppy footwork production, turns in the record's funkiest cut in the form of "Bottom," a frenetic Chaka Khan remix that concludes with a bassy saxophone breakdown. It's Baltimore duo Mighty Mark and TT the Artist who steal the show, though, deploying surreal string samples and rubbery 808s on "Dreaming in the Club."
Though the series wasn't launched until 2015, Moveltraxx's Street Bangers Factory compilations are among the label's most popular releases. Each one contains 5 or 6 loose tracks or remixes by producers in Big Dope P's orbit—a format he originally devised to put music out during a particularly inactive period in Moveltraxx's history.
"It started when I moved from Paris to London. I just had a lot of tracks laying around and I couldn't release as much music as I wanted to because I was going through a lot of stuff," he says. "I had less time and energy to invest in the label and I had so much unreleased music. It was originally just a way to make things easier, but there was such a big interest in it that it brought new life to the label."
While the first Street Bangers Factory included contributions from a few familiar faces like DJ Earl, EQ Why, and Dudley Slang, the EP's choicest cut was produced by Gunjack, who's only appeared on a couple of Moveltraxx compilations over the years. "Dangerous" is a fidgety footwork/G-funk hybrid built around warped and woozy samples—despite its hurried percussion, it's deceptively soothing.
Merch for this release:
Vinyl LP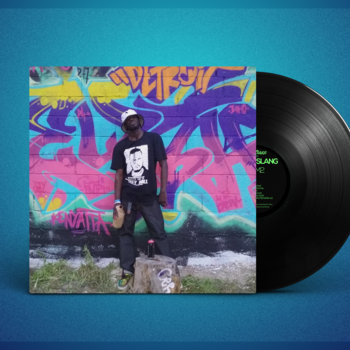 Paris's DJ Dudley Slang (aka DJ Reyz) has been producing his own disco-infused take on ghetto house since the early aughts, but he wouldn't release any solo work until he teamed up with Moveltraxx in 2014. His second EP on the label, Kaira City House Music 2, is his best, balancing slick synth leads on top of sampled horns while booming kick drums crunch and distort against tape hiss.
"He's older than me and was actually into ghetto house before me," says Big Dope P. "He just didn't really care much about, like, sending music to labels. He's definitely underrated, mostly because people are kind of scared of him. He's a real street guy."
"Gladiatoreyz," which opens with gnarled, throbbing bass, is a hypnotic masterpiece. Everything besides its steady kicks are in a state of constant, swirling flux: Filters recklessly play with the EQ, a siren-like synth fades in and out, and the track's looped funk sample wavers perilously like it's surfing. There's little stability to lean against as a listener—the only choice you have is to keep moving.
Various Artists
SBF XV
Merch for this release:
Vinyl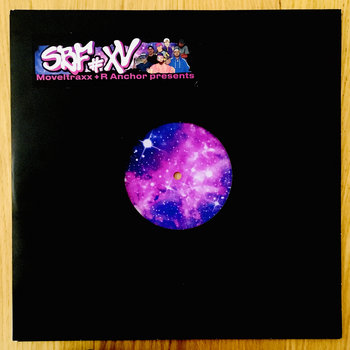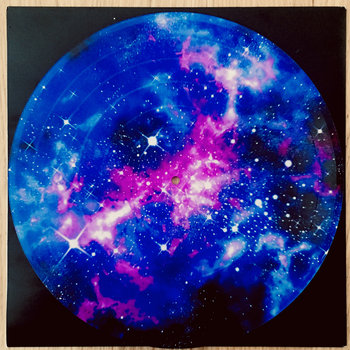 In October 2020, Moveltraxx released its 15th Street Bangers Factory EP in the midst of their most productive period to date.
"Our biggest year was probably 2020, the first COVID year," says Big Dope P. "This label, it's my whole life. Everything then was going in a bad direction for the industry—no bookings, no parties, even the money from streaming was down. The only thing that was boosting us at that time was sales from Bandcamp Fridays. I had some money left over that I could have held onto for rainy days, but instead I put everything in the label and believed in what we have. At that moment, a lot of artists didn't have any access to the grants or emergency funds, so I felt a lot of responsibility to come through and encourage the artists by buying more tracks."
Pressed on vinyl to commemorate its milestone release, SBF XV opens with a slinky DJ Manny juke track and includes a reverb-drenched Miami bass remix of Big Dope P's "Bigolbutt" by Boston's Amadeezy.
"Paul Johnson, he's my biggest hero ever," says Big Dope P.
Best known for his 1999 hit "Get Get Down," Johnson was one of Chicago house's most influential figures, releasing a massive catalog that dates back to the early '90s.
Though Johnson and P became friends in 2012, it wasn't until 2020 that Johnson would work with Moveltraxx, releasing "Dance with Me," a single that exemplifies his jazzy, uplifting style. Featuring his own vocals, the track is straightforward but timeless—it radiates joy.
"When Paul arrived on the label, it gave a boost to everyone," P says.
Paul would release a second Moveltraxx single, "The Dancefloor," in 2021, which would ultimately be one of the DJ's final recordings. That August, Johnson tragically died after a long battle with COVID-19 at 50 years old.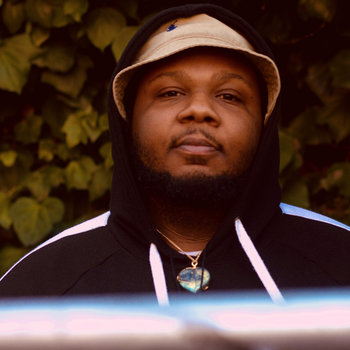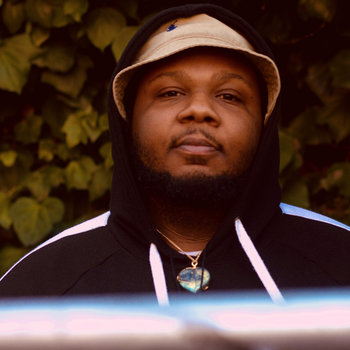 Merch for this release:
Vinyl LP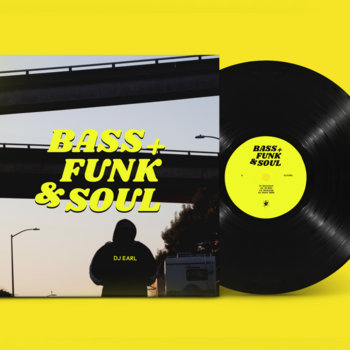 DJ Earl's Bass + Funk & Soul marked Moveltraxx's first full-length LP release, a format Big Dope P had previously been hesitant to work with.
"I was kind of scared to put out albums in the past," he said. "Singles, EPs, compilations—we knew how to do that. Releasing somebody else's album, I'd never want it to be a failure. At some point, while the label was growing, Earl wanted to do an album with us, and he's somebody we haven't stopped working with since 2011. We took a leap of faith in it and it did really well. That album gave us the confidence to think, 'Okay, we can really do this.'"
As its title suggests, many of the record's best tracks, like opener "Baaaaaa," make use of crackling jazz samples that would've easily felt at home in a Madlib beat. Earl's bass is relentless, pounding out manic rhythms in registers so low they're more felt than heard, enhancing the already intense vibe of songs like the spooky "Stl Breathin."
Merch for this release:
Compact Disc (CD), Vinyl LP
MEHLISH, Arabic for "don't worry," isn't just Big Dope P's first proper album release. It's also intended as an all-encompassing introduction into the world of Moveltraxx, integrating the nostalgic sound of his juke and house influences into a sleek, trap-adjacent vision. A large cast of the label's frequent collaborators makes cameo appearances as well. DJ Jayhood spits a verse on "RDT," a mind-bending footwork track built around orchestral samples, while juke pioneer DJ Slugo joins P on the thumping "Work Move Shake." It's a relatively short listen, but one that's so packed with ideas and nods to other genres—electro, Miami bass, grime—that by the time you're finished, you might feel as though you've just returned from a world tour.