LABEL PROFILE
20 Years of MoonJune Records: Forging Global Fusion's Future
By Jim Allen · June 14, 2021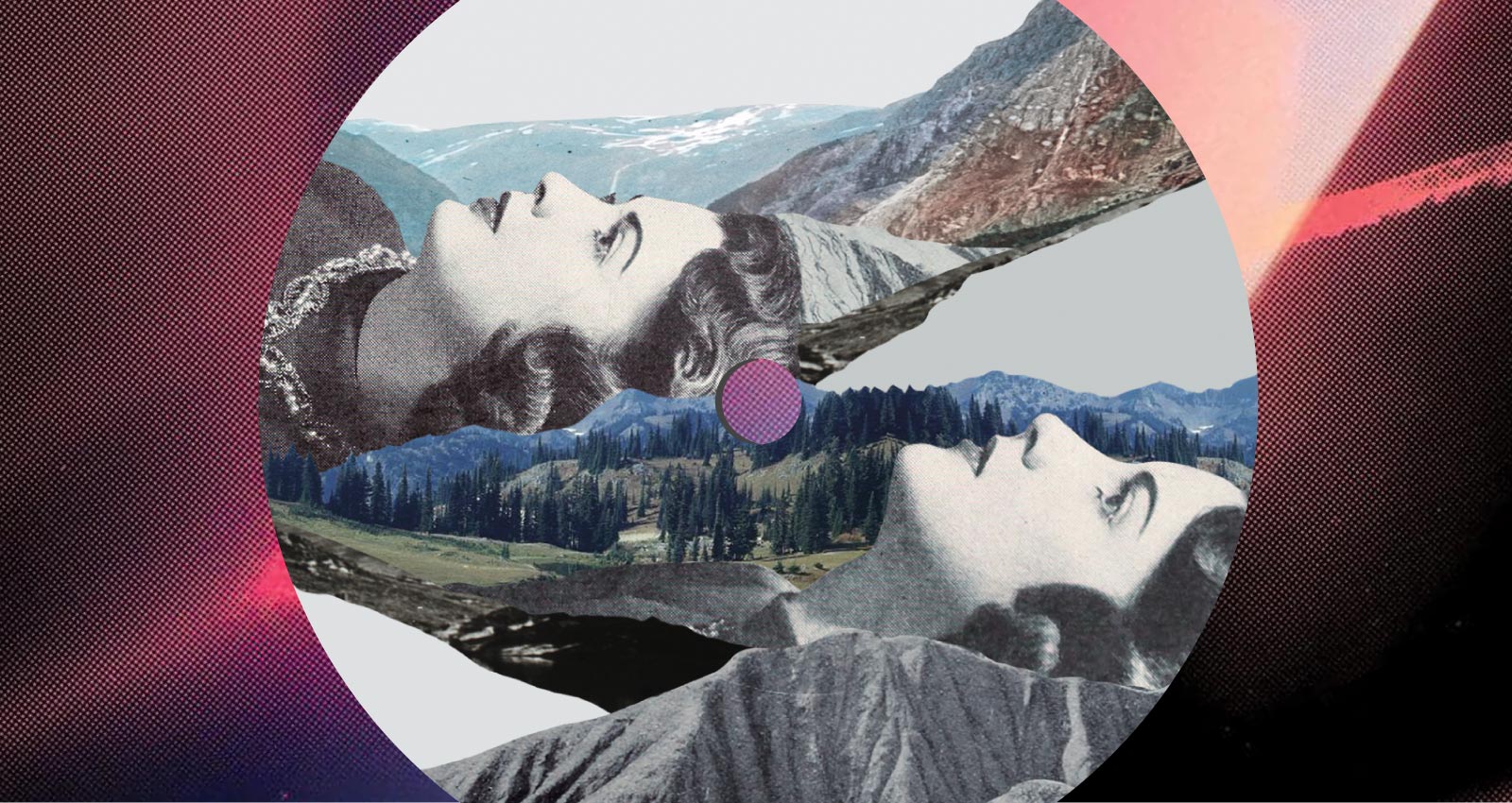 "In this collapsing music industry, I'm still alive," says MoonJune Records founder Leonardo Pavkovic ahead of his label's milestone anniversary. "After 20 years, I'm still here." 
Since 1991, the gregarious, endlessly energetic Bosnian-Italian New Yorker has released 115 records (not even counting the ones he's distributed) by artists from all over the world. Blurring the borders between rock, jazz, and world music, MoonJune has midwifed works by living legends and gifted unknowns with equal care. 
Keeping things lean and mean is key to the label's survival. "I'm one guy," Pavkovic says, "I don't have an office on 57th St. with a concierge and an accountant and a lawyer that charges $450 an hour." But incredibly for a one-man show currently operating out of Pavkovic's Queens home, MoonJune has been near the top of jazz bible Downbeat Magazine's annual Best Labels poll the last several years in a row, ahead of giants like Verve and Nonesuch.
The label's intercontinental roster includes Indonesian guitar monsters, Serbian keyboard wizards, teenage Brazilian prog prodigies, British jazz-rock giants, and more. "Since my childhood I always wanted to travel around the world," he says, reckoning he's been to Indonesia alone more than 30 times. With his wide-open ears for international artistry, Pavkovic—who spent his childhood in the former Yugoslavia and grew up in Italy before arriving in New York City in 1990—has been spinning his worldwide web since digital music was in its infancy. 
His first job in New York was at a graphics company that made posters for music venues all over NYC, through which he ended up befriending promoters, agents, and musicians, and keeping tabs on exciting acts coming through town. In 2000 he met one of his heroes, saxophonist Elton Dean of British jazz-rock godheads Soft Machine. Nature took its course and in 2001 Bar Torque, Dean's live duo album with guitarist Mark Hewins, became MoonJune 001. 
MoonJune would eventually unleash the first Soft Machine album since 1981, as well as records by ecstatically lauded artists like Allan Holdsworth (hailed by everybody from Frank Zappa to Eddie Van Halen as one of the world's greatest guitarists) and King Crimson side project Stick Men. But the label would mainly introduce musicians unknown outside their own environs to a worldwide audience, whether it was the serpentine jazz-rock subversions of Italy's Slivovitz or the Asian-influenced Rock in Opposition rumble of Seattle's Zhongyu. "It was never about genres," says Pavkovic, "it was all about music that tells me something."
In 2007 a big label nearly brought MoonJune under its umbrella, but corporate machinations sent the deal south. The experience brought a new sense of purpose. "That's when I said, 'Fuck the money,'" Pavkovic recalls, "fuck those big labels. They don't care about music. I will continue things in my own way. Before I was looking for something, but then I figured out what."
With MoonJune, Pavkovic is the ultimate enabler in the best possible sense, a cheerleader for musicians following their muse wherever it leads. Be it Slovenian saxophonist Vasko Atanasovski bringing some Balkan soul to jazz fusion or Indonesian pianist Dwiki Dharmawan bouncing his riffs off of a Balinese gamelan orchestra, Pavkovic says, "Success in music is if it's the music that really represents yourself. You have to be yourself. Then the fact that you sell 300 or 3,000 albums, it really doesn't matter."
MoonJune's manifesto comes down to freedom, something central to Pavkovic's soul since childhood. "I always wanted to be extremely free," he says, "and music, especially instrumental music, is one of the arts where you actually can reach that kind of freedom. You can search for the freedom, expressing it through yourself." It's the MoonJune mission to bring that expression to the world. "This is my joy," Pavkovic says. "That's the freedom I was looking for since I was a little kid."
Below, we take a trip around the world with some highlights from the MoonJune catalog.
ON THE CONTINENT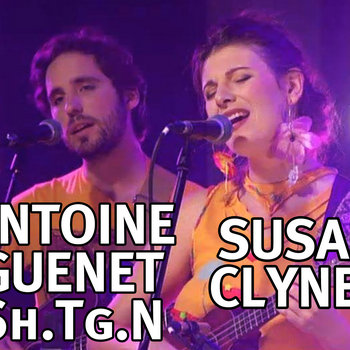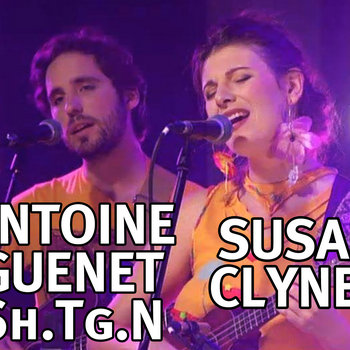 Merch for this release:
Compact Disc (CD)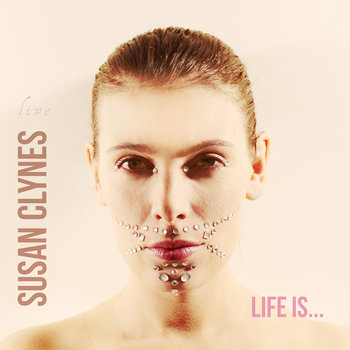 There aren't many singer/songwriters on MoonJune, but then, there aren't many singer/songwriters like Belgium's Susan Clynes. Her piano-centric sound is a collision of art song, chamber music, jazz, and has a left-field lean with echoes of everyone from Kate Bush to Robert Wyatt. Recorded live on three different dates, Clyne's debut album hops from pastorally calm to subtly demonic with sneaky grace.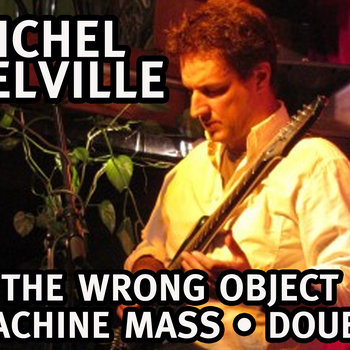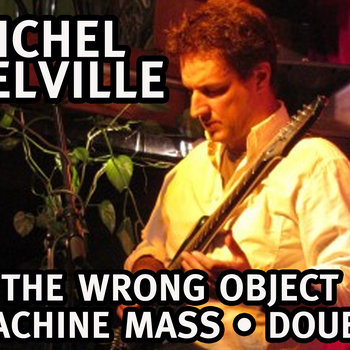 Merch for this release:
Compact Disc (CD)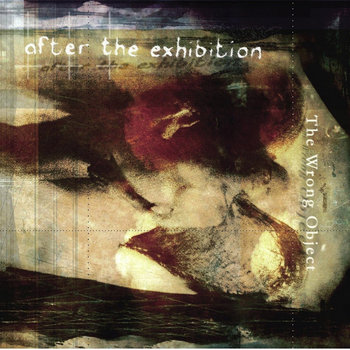 Potentially defying the limit for crafty Belgian keyboardists under one roof, Clynes is married to Antoine Guenet, who contributes keys to The Wrong Object. With the subversive guitar assaults of Michel Delville leading the way, the band arrives at an amalgam of fusion and prog with a wicked sense of humor. "He's a very unique player," says Pavkovic of the guitarist. "He's one of the MoonJunistas for life." Like Zappa or Gong, the band's dizzying technique doesn't stop them from gleefully pulling the rug out from under you whenever the spirit moves them. In fact, Gong vibes/marimba man Benoit Moerlen guests on most of the tracks here.
Boris Salvodelli & Elliott Sharp
Protoplasmic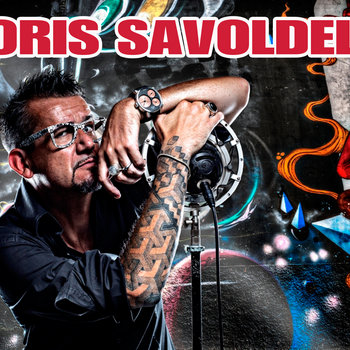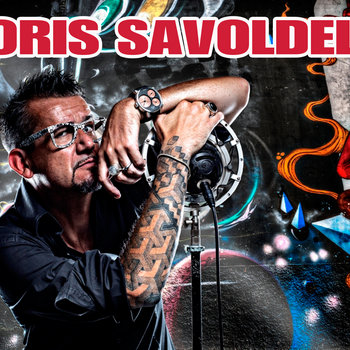 Merch for this release:
Compact Disc (CD)
Boris Salvodelli is a hell of a singer, but his true essence is arguably that of the "voice artist." Not only does Salvodelli use his voice as an instrument, the aural adventurer from Brescia, Italy cooks up all sorts of avant-garde concoctions with it. Dubbing him the Mediterranean Mike Patton might not be terribly off the mark. Here, he hooks up with an American icon of experimental music—guitarist Elliott Sharp—for a duo album that upends preconceptions about song structure, instrumental roles, and even sound sources. It's a renegade rollercoaster ride, and afterwards the regular old world seems duller by comparison.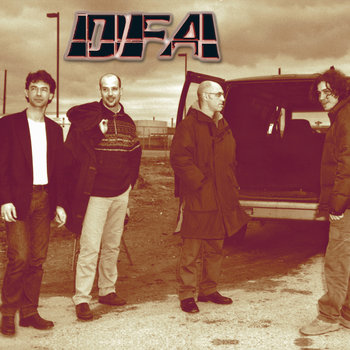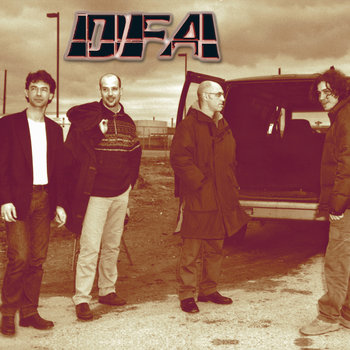 Merch for this release:
Compact Disc (CD)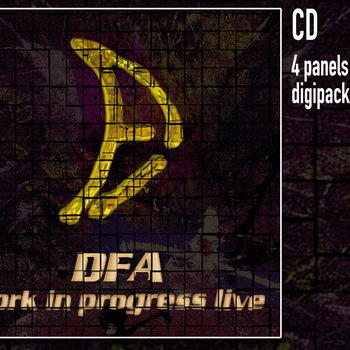 MoonJune was in its infancy when its founder discovered the bounty of international talent that would appear at the prog festivals popping up around the U.S. A perfect example is Italy's D.F.A. (Duty Free Area) playing NEARfest 2000 in Pennsylvania. The recording of that show became the band's first live album, and their intense, '70s-influenced, mostly instrumental attack shows off hyper-intense chops and free-flowing melodic grace in equal measure. 
ADVENTUROUS ASIA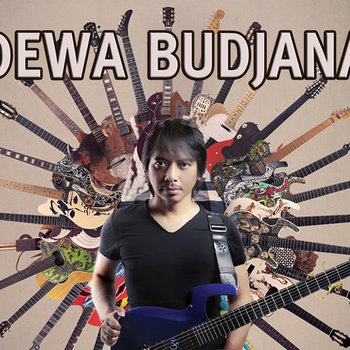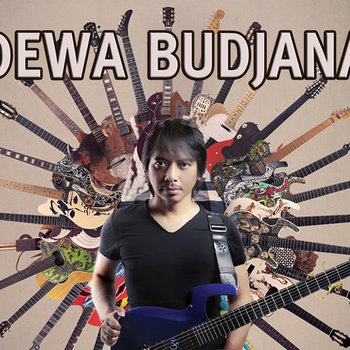 Merch for this release:
Compact Disc (CD), Vinyl LP
When your rhythm section is King Crimson/Peter Gabriel bassist Tony Levin and iconic jazz drummer Jack DeJohnette, you're operating on a lofty level. Rhapsodizing about Indonesian guitarist Dewa Budjana, Leonardo says, "His music is very complex, rhythmically and structurally, but it's very melodic. Literally every [instrumental] song by Dewa Budjana, you can sing. He was a kind of tropical version of John McLaughlin [crossed] with Pat Metheny, but then he grew up as a guitar player in terms of tonality. Now you can hear it and say, 'Okay that's Dewa Budjana.'"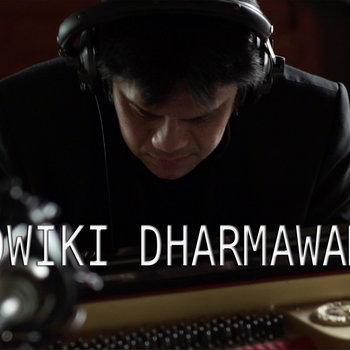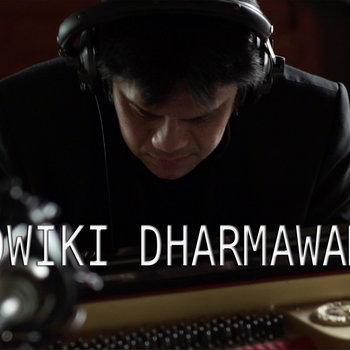 Merch for this release:
Compact Disc (CD), 2 x Vinyl LP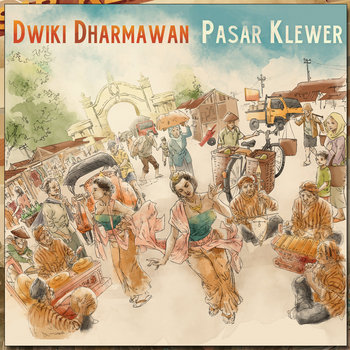 Recounting the genesis of 2016's Pasar Klewer, Pavkovic recalls, "I said to Dwiki, 'We have to do something that is more about who you are as a keyboard player. Let's do something that explores your Sudanese background.' Because he lives in Jakarta but he's from Bandung, which is populated by Sudanese people—kind of descendants of people from India thousands of years ago." They took a somewhat counterintuitive route by including everybody from Israeli-British saxman Gilad Atzmon to Swiss guitarist Nicolas Meier, along with Balinese gamelan musicians and Dharmawan's own jazz-schooled licks. The whole heady process created what Pavkovic calls "one of my favorite MoonJune albums."
Yumi Hara & Geoff Leigh
Upstream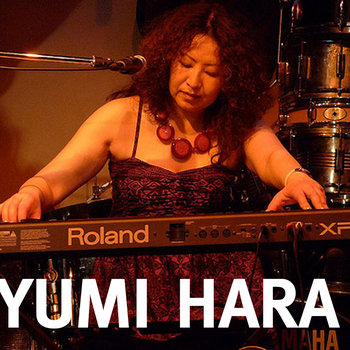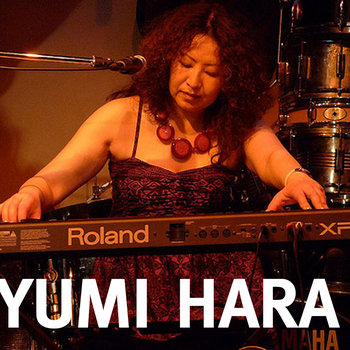 Merch for this release:
Compact Disc (CD)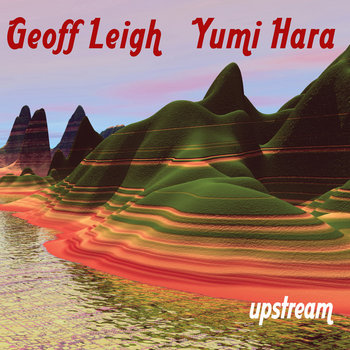 Between them, Japanese keyboardist/composer Yumi Hara and British flautist/saxophonist Geoff Leigh have worked with an all-star rogues' gallery of legendary avant-rock weirdos, including members of Henry Cow, Faust, Soft Machine, Guru Guru, King Crimson, and Van der Graaf Generator. As a duo, they create an open-ended world that exists outside of genre tags, full of seat-of-the-pants improv and electro-acoustic alchemy, as well as flashes of jazz, modern classical, and fearless experimental madness. 
EARS ON EASTERN EUROPE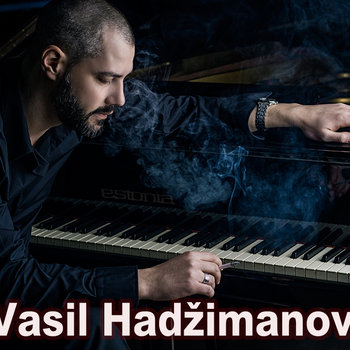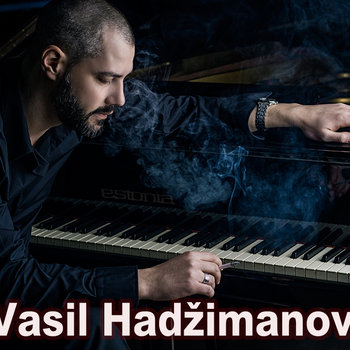 Merch for this release:
Compact Disc (CD)
Keyboardist Vasil Hadžimanov has some impressive lineage—he's the son of Zafir Hadžimanov. "Zafir Hadžimanov was the greatest singer in former Yugoslavia," says Pavkovic. "That was my grandmother's favorite singer. Many, many years later when I was in New York I heard about Vasil Hadžimanov. Finally I hooked up with Vasil, [and] we became friends. He's an amazing musician—definitely influenced by Joe Zawinul and Herbie Hancock and Chick Corea, but he has his own thing, introducing elements from Macedonia and Serbia: kind-of polyrhythms. He's one of the most important musicians on MoonJune." The feeling seems mutual, judging from the tune titled "Mr. MoonJune" on the giddily genre-jumping Lines in Sand. 
Vasko Atanasovski
Phoenix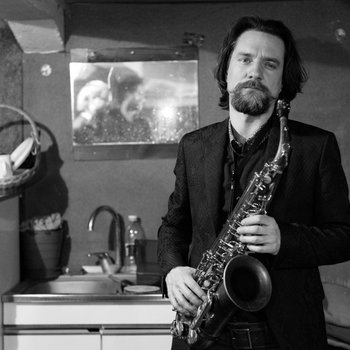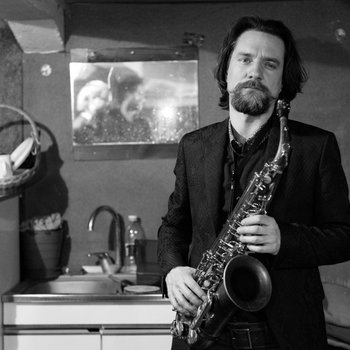 Merch for this release:
Compact Disc (CD)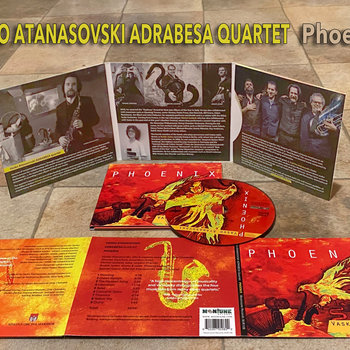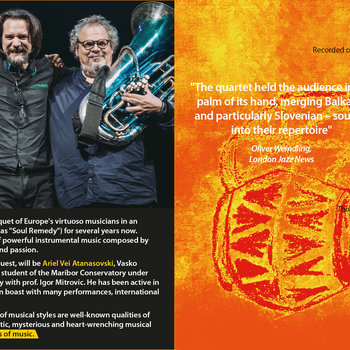 "This guy's unbelievable," says Pavkovic of Slovenian wind player Vasko Atanasovski, "especially on flute, also saxophone, and a great vocalist. His music combines folkloric elements of his native Balkans, a little bit of klezmer; there's a kind of nostalgia in this music, and there's a humor." With a band including an Italian accordionist, a French tuba player, and Polish-German drummer, there are all sorts of ethnological clues one can follow to the core of the musical mystery at the heart of Phoenix.
Merch for this release:
Compact Disc (CD)
A similarly international crew is aboard for Paris-based Bosnian-Greek drummer/keyboardist/composer Srdjan Ivanovic's Sleeping Beauty, including a Greek trumpeter, Italian guitarist, Bulgarian bassist, and French flautist. But even though Ivanovic stirs some Balkan influences into the pot, Sleeping Beauty ends up at an entirely different place from Atanasovski's sound. Airy, ECM-influenced post-bop feels like a key ingredient in Ivanovic's stew.
ON THE UK SIDE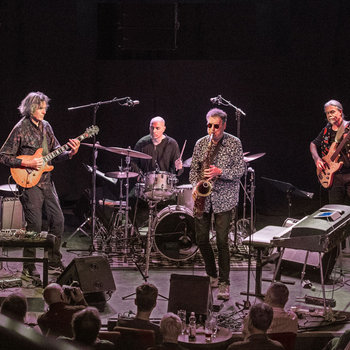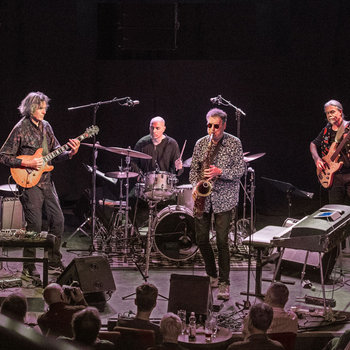 Merch for this release:
Compact Disc (CD)
"I started becoming a label for real only in 2005," says Pavkovic of this album's release year. He'd had a handful of records out previously, but this live album by a reconstituted Soft Machine (in all but name) became one of his best sellers ever and helped put MoonJune on the map. Captured in full flight at a Dutch concert, the jazz-rock giants rip it up in a set split between new tunes and '70s Soft Machine classics.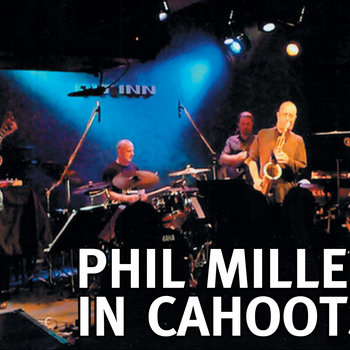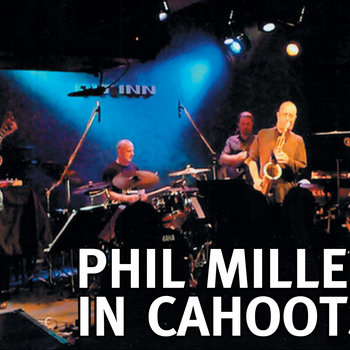 Merch for this release:
Compact Disc (CD)
Guitar man Phil Miller was a prime mover in the '70s Canterbury scene that Soft Machine kickstarted, playing in a slew of the movement's major bands. Accordingly, members of Gong, Caravan, Hatfield & The North, and more comprise a murderer's row of Canterbury killers, making Miller's fluid brand of fusion come alive here.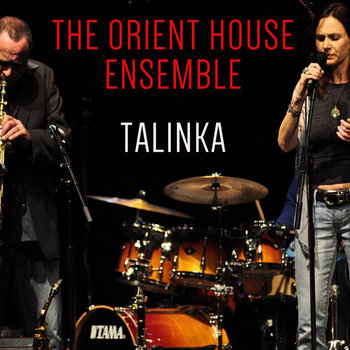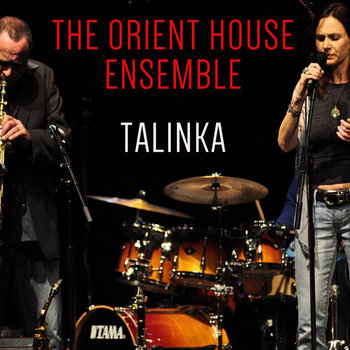 Merch for this release:
Compact Disc (CD)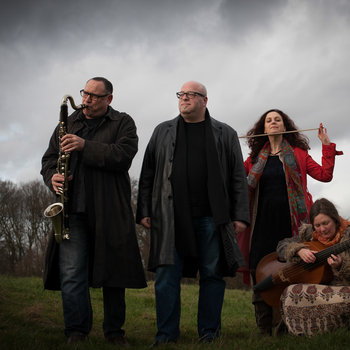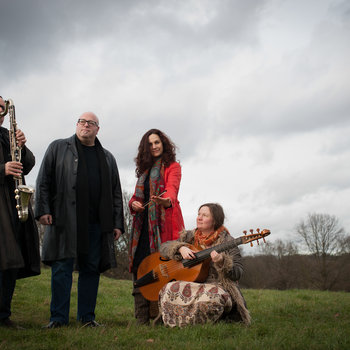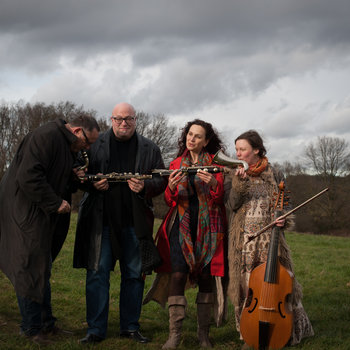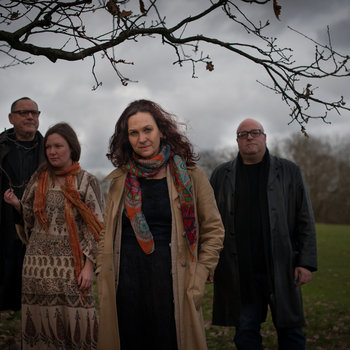 Talinka is mostly made up of Israeli musicians who immigrated to England, with a front line including singer Tali Atzmon and her husband Gilad Atzmon, who's played sax for everybody from Robert Wyatt to Pink Floyd. Their sound swims in several different rivers at once—modern jazz, near-ambient meditations, tango, multiple strands of ethnic tradition, chamber music, and beyond.
ENTERING THE AMERICAS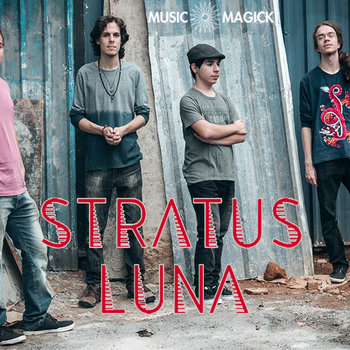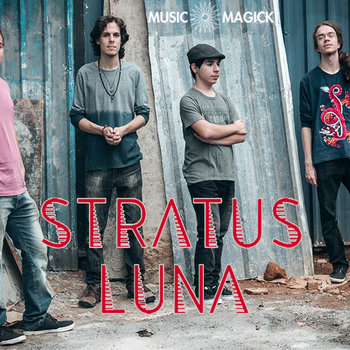 Merch for this release:
Compact Disc (CD)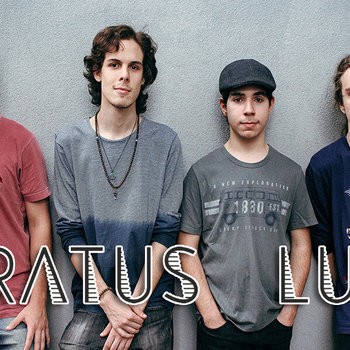 Stratus Luna's self-titled debut album may sound like it hails from the '70s heyday of UK prog, but in fact it's the 2019 product of a Brazilian band with half its members still in their teens. The tunes are all instrumental but lyrical as hell. Ricardo Santhiago's guitar variously echoes David Gilmour and Steve Howe, and his keyboardist brother Gustavo alternates between symphonic grandeur and funky fusion licks, while their drummer cousin Giovanni Lenti and bass-playing buddy Gabriel Golfetti manage to make perplexing polyrhythms groovy.
Speaking of prog, King Crimson/Peter Gabriel stalwart Tony Levin's Stick Men have always been way too busy to be described as the progressive rock hero's side project. With Levin on 12-string bass/guitar hybrid Chapman Stick, Crimson's Pat Mastelotto on drums, and German genius Markus Reuter on the freaky, futuristic Touch Guitar (and on this album, guest Gary Husband on keys), Stick Men build their own universe from scratch, one that's alternately dreamy and compellingly nightmarish, depending on the mood of the moment.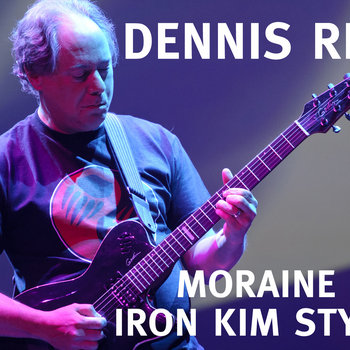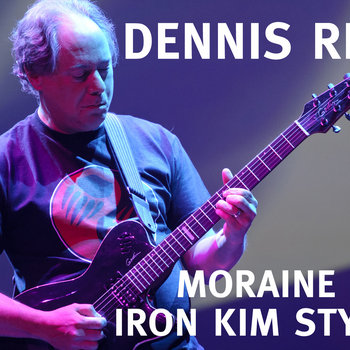 Merch for this release:
Compact Disc (CD)
Dennis Rea makes his home in Seattle, but musically he's perhaps the widest world traveler of the entire MoonJune roster. Between his solo projects, his brutal-prog band Moraine, the Asian-influenced project Zhongyu, and his avant-improv band Iron Kim Style, Rea's restless muse moves him all over the map, with a body of work that encompasses King Crimson-esque guitar firestorms, mouth-of-hell Tuvan throat singing, Russian choirs, Chinese folk melodies, and lightning-flash jazz-rock.