LABEL PROFILE
Moniker Eggplant: Diverse Electronic Music with a Culinary Twist
By Andra Nikolayi · May 18, 2023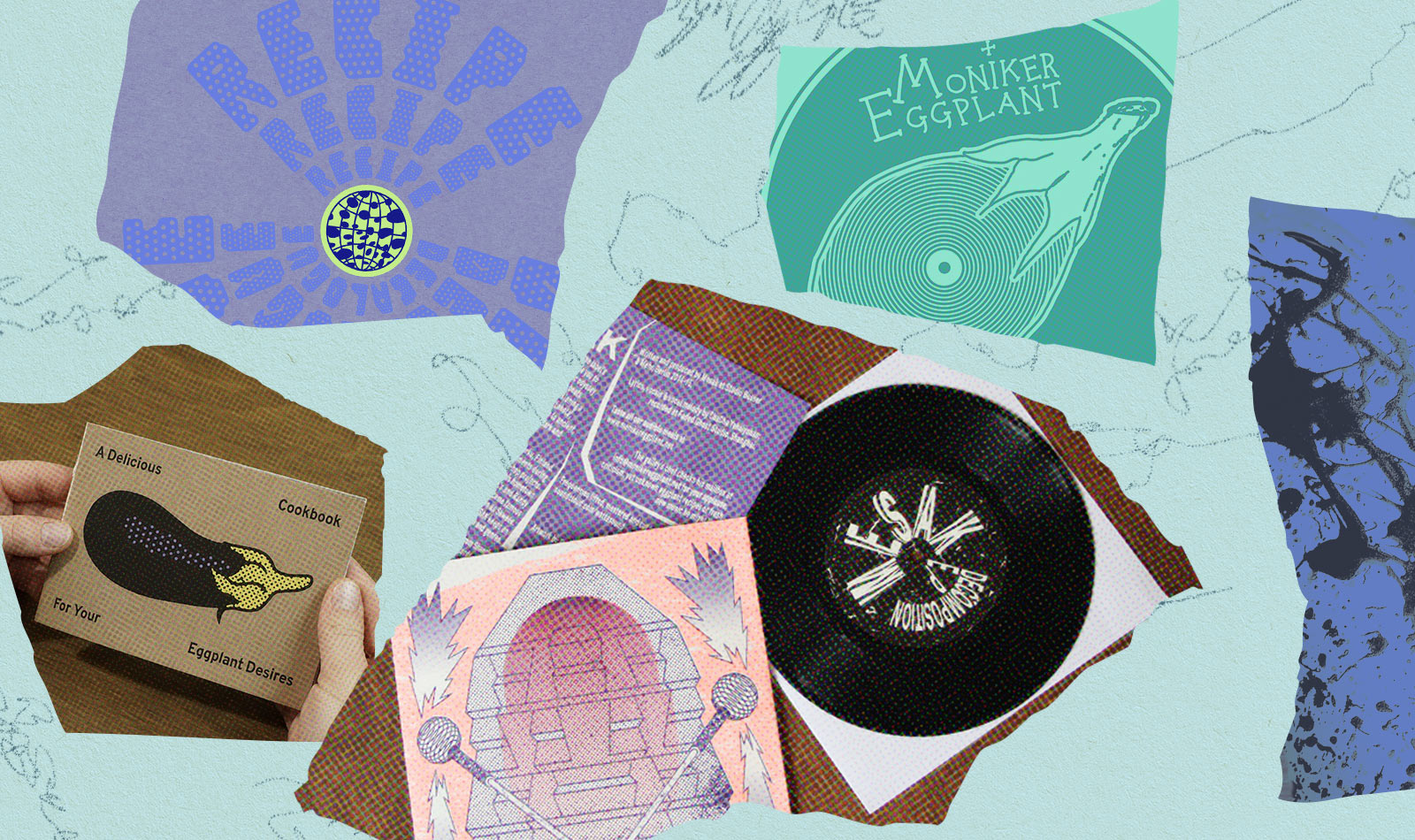 What if buying music got you not just an album, but also a new, tasty recipe? The appropriately named Moniker Eggplant is a label that playfully pairs each of its releases with an eggplant-based recipe. This fun concept is the connecting thread through their eclectic catalog that caters to many left-field electronic music genres, ranging from breaks and IDM to more ambient and jazz-influenced pieces.
Lorenz Erdmann and Johannes Maibaum met in Berlin while studying musicology in the late '00s, later playing in jazz bands together. Erdmann was DJing drum & bass while Maibaum's interests were more in experimental and early electronic music; their complimentary musical tastes created the basis for the label's hard-to-pin-down sound.
They started to organize small events in Berlin basements and DIY venues in Leipzig and Bremen, creating a network of friends and collaborators while touching on different insular scenes. "The intent of the events we were organizing was to bring in as many genres of electronic music," says Erdmann, "with DJs and live acts that were not paying attention to the typical Berlin sound."
The label started in 2012 as an outlet for releasing the music from the circle that formed around these happenings as well as Erdmann and Maibaum's own projects; Erdmann emphasizes the project's early function as a collective. While choosing to represent a wide variety of music rather than a particular sound proved to be challenging, it was Erdmann's love for food and cooking that inspired the label's calling card. "Founding a label in a casual scene that already has many different labels that normally concentrate on one genre is a bit hard," he says.
He'd grown up in the Leipzig area with a tradition of communal food sharing at DIY events, which he brought over to their Berlin gatherings. "We also started to always have food at the events that we were doing, so we were thinking maybe this could be the overarching topic that groups together an identity," he says. Thus, they decided on a culinary twist as the guiding element: "Let's do music and food. Let's concentrate at least on one food or one vegetable or one part of making food and in the music context let's be open, as open as we want to be."
They decided on the eggplant both for its versatility and accessibility as well as its presence in the cuisine of many different cultures as well as its vegan-friendly appeal. Moniker Eggplant's first releases included a series of compilations showcasing different acts associated with their events—many who would become label regulars, like Mesak, Leise im Kran, and ILL_K—as well as featuring their own projects, Meier & Erdmann and Zeptosphere. To hone in on the concept, their accompanying events would also serve eggplant dishes.
Although they were open to receiving demos, the label's catalog evolved organically from that initial circle. In crafting these initial compilations, Erdmann and Maibuam wanted to offer the artists as much creative freedom as possible, just asking for a track without any theme or guideline. "It [wasn't] like dictating or telling them what to do, it [was] more like 'Do you want to be part of this project?'" he says.
Later on, they would approach artists with a similar ethos, though this time the format was the only limitation. "We would say 'We would like to do a 7-inch record with you, would you have two tracks that would make sense? It was really cool to see that when we were reaching out to people and asking them [to collaborate in this way], they'd always send us stuff that they normally would not release in that way," Erdmann says.
This created a space where artists would be able to showcase projects that fell outside their comfort zone or that they wouldn't be able to release elsewhere. Coupled with great attention to artwork and packaging, often using handcrafted and DIY techniques, the label has slowly built a small but dedicated following.
In anticipation of a 10-year anniversary compilation to be released later this year (with profits going to various organizations taking care of refugees in different parts of Europe), here are some highlights from the label.
---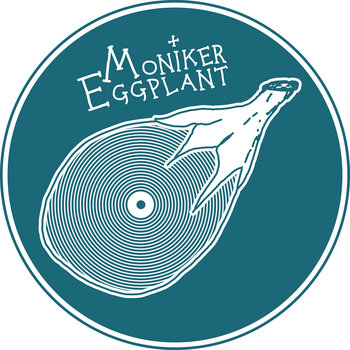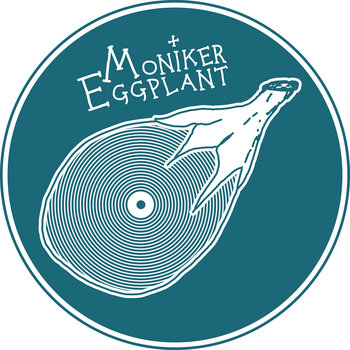 Merch for this release:
Vinyl LP, T-Shirt/Apparel
Released in 2018, this five-year anniversary compilation is a good entry point to the Moniker Eggplant discography. It's a 12-inch split into thematic sides "EGG" and "PLANT" (a fun deconstruction of the label's namesake vegetable), and it nicely showcases the collective ethos of the imprint. "The first side is more concentrated on beat music, maybe more acid-y and the other side is more like experiments—a bit funny, a bit weird," Erdmann says. He describes the "EGG" side as the more "fun beat side," while the "PLANT" side is "more tinkery, more detailed," with the artwork on the inner label showing a cracking egg and the image of a factory. Recipe Decalogue features tracks like Karsten Pflum's wonky acid "Red Roof" and PorkFour's "Specular Reflections," a poppy '80s electro throwback instrumental with heavy sci-fi vibes, while on the flip we find the more introspective ambient broken beat of Ivan Shopov & Roel Funcken's "Trange Hings" and the crystalline loops of Desmond Denker's "Nothing For Uneasy."
The record also comes with a cookbook titled A Delicious Cookbook For Your Eggplant Desires featuring 10 of the label's best eggplant recipes from around the world.
Merch for this release:
Cassette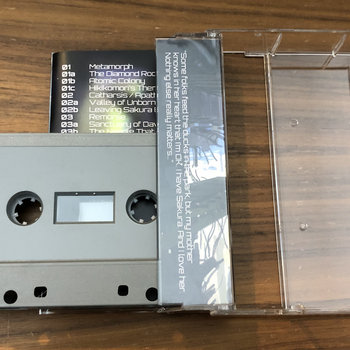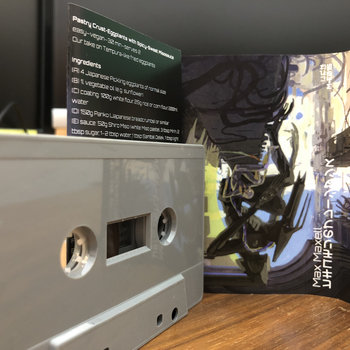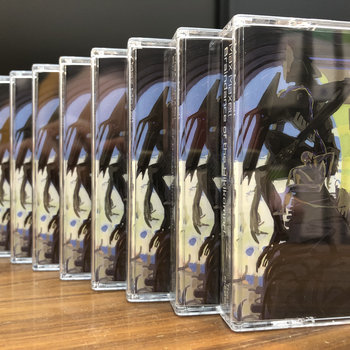 Under the Max Maxell alias, German producer Karsten Pflum creates an epic sci-fi soundtrack inspired by the infamous Japanese concept of the shut-in: the hikikomori. "He was producing this really tape-focused, Vangelis-like dystopian soundtrack of a person who's not leaving their room," Erdmann says. Pflum contacted the label thinking this would be a good fit and the tape was born. "A release entirely recorded on tape, an EP released on tape. Format meets format," Erdmann says.
Braindance of the Hikikomori has a definite cinematic feel, suggesting events and worlds far beyond the domestic setting. "Hikikomori's Theme," with its distorted vocals and catchy refrain, evokes an alien pop song, while tracks like the celestial chorals of "Sanctuary of Dawn" or "Ruin of The Orb" help build the dramatic tension.
Merch for this release:
Vinyl LP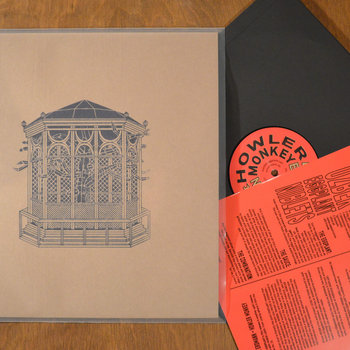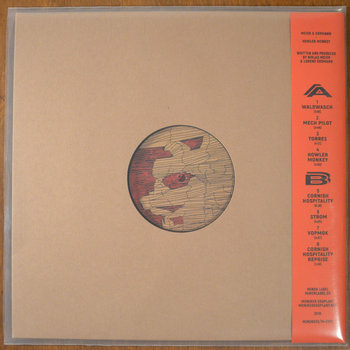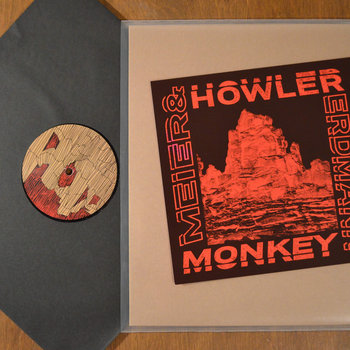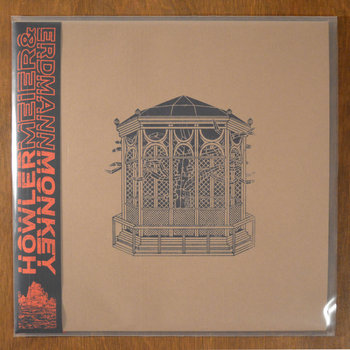 Meier & Erdmann is Lorenz Erdmann's duo with fellow Leipzig artist Leise im Kran, and they've been a mainstay of the label since its inception. Their style offers a more extreme, often chaotic approach to dance music—at the border of IDM, breaks, and electroacoustic improvisation. Their first album, Howler Monkey, perfectly embodies their discombobulated yet melodic sound filled with sci-fi and algorithmic references. "Mech Pilot" could be described as a delightful cacophony of distorted computer and mechanical noises coalescing into broken melodies, while "Torres" is a fun, squeaky braindance track with dancefloor appeal. The title track skirts between humor and dissonance before settling into a wonky electro arpeggio.
Merch for this release:
Vinyl LP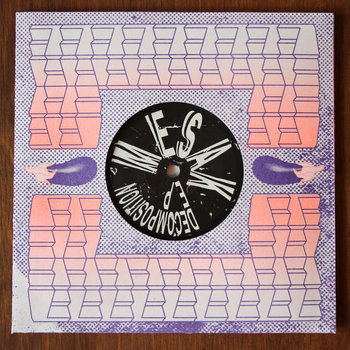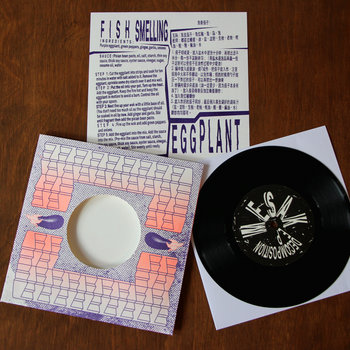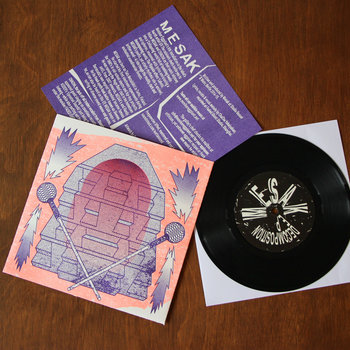 A two-track EP from Finnish producer Tatu Metsätähti, aka Mesak, also half of Ya Tosiba. An influential figure in the '90s Finnish electronic scene, Mesak is also associated with the skweee subgenre, a hybrid chiptune style. "The title track "Collapsing" just hit our hearts and souls which is why [these tracks] including vocals stands a bit out in our catalog," Erdmann says.
Featuring Chinese rapper and Kode9 collaborator Cha Cha, "Collapsing" merges broken beat with a subtle trip-hop flavor into an elegant downtempo melody with airy vocals and soft-spoken bars for a hypnotic effect. "Lahota" is a wonky post-skweee number with pulsating synths and rapid-fire percussion. The flip side features remixes by Patric Catani and PorkFour.
Merch for this release:
2 x Vinyl LP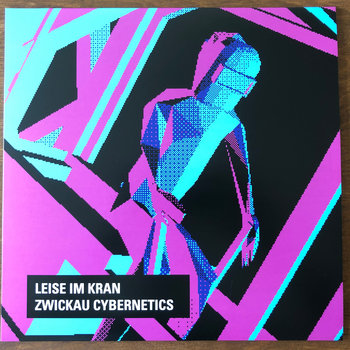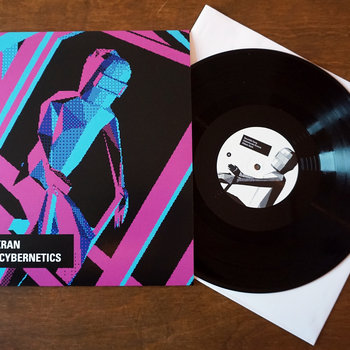 Inspired by '90s post-GDR aesthetics, Leise im Kran creates a synth-heavy industrial soundscape to reflect his home region of Saxony. The abrasive, acid-tinged sounds reflect the gray architectural repetition of the communist plattenbau, mixed in with distorted electronics that bring to mind early computer studies. Each track references a neighborhood or landmark. The dreamy synths and pads of "Döbeln Nord" harken back to the bucolic ambiance of the small town of the same name, while the percolating rhythms of "Kriebstein Acid" evoke forgotten battle scenes at the Kriebstein Castle.
Joakim Moesgaard
PCIA
Merch for this release:
Cassette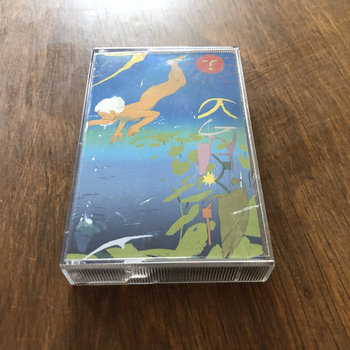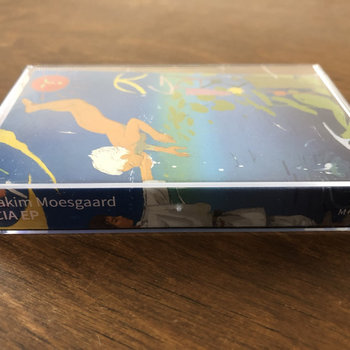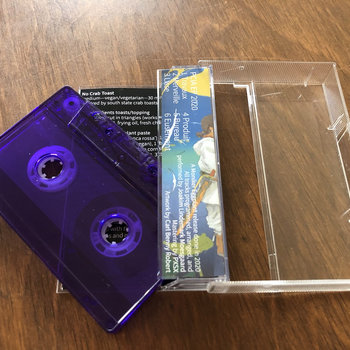 Danish producer Joakim Moesgaard showcases an array of cinematic sonic pieces. Coming from the performance art scene, Moesgaard has a strong sense of storytelling and for creating striking pieces. PCIA is no exception, building a fantastical journey across six tracks. With delicate sounds and epic harmonies built around flute, glockenspiel, and fluttering vocals, "Travaux" feels like something out of a fantasy game. "Lisse" is a more stripped-down piece that creates gripping tension, alternating between quiet moments and dramatic buildups, while "Bureau" plays with insect-like syncopated rhythms and eerie pads to weave a solemn ambiance filled with a sense of danger.