LABEL PROFILE
Mode Records Curates the Compositional Avant-Garde
By George Grella · April 24, 2023
Mode Records was launched in 1984 with one purpose: record all of John Cage's music and release it as The Complete Cage Edition. How that all happened was, appropriately, a combination of chance and design. As label founder Brian Brandt described in a 2017 interview, he was an avid concertgoer and often saw Cage in the audience. After one event, Brandt approached Cage and asked if the composer had anything new coming out. Cage told him that no one seemed interested in recording his new works. Brandt suggested that maybe he could do it—and he did.
The first Mode release was double album The Complete Cage Cage Edition 1 on vinyl, a numbered set of 200 that Cage signed and for which he also drew the cover; Edition 54 was released in 2021. In the meantime, Mode has expanded beyond only releasing music by Cage. With over 300 albums, the label's discography covers the central music of the post-WWII compositional avant-garde. It includes famed composers like Iannis Xenakis, Giacinto Scelsi, and Karlheinz Stockhausen, as well as lesser-known yet still important figures such as Horațiu Rădulescu. There are selected jazz and electronic music releases, and albums centered around not composers but performers, like soprano Sarah Maria Sun. As of late, Brandt is recording music by the great electronic composer Morton Subotnick.
The earliest releases are either out of print or only available through Mode directly, but the bulk of the label's catalog is on Bandcamp, digitally and on physical media. Everything reflects the label's virtues of wise curation and exceptionally well-engineered recordings with informative documentation.
The Mode discography is deep. One can explore the collections centered around individual composers, see what individual musicians have recorded, or follow music from one continent or another. Here are some possible paths.
---
John Cage and the New York School
Cage is central to Mode and, by extension, so is the New York School of composers who formed around him. Though these artists only shared some of Cage's methods and philosophy, all were concerned with pushing the boundaries of composition. They came together through a mesh of social relationships and chance encounters: Cage made music for his long time partner Merce Cunningham, and one of Cunningham's leading dancers was married to the composer Earle Brown; Christian Wolff came to Cage for counterpoint lessons; Cage and Feldman met as they left a New York Philharmonic concert in 1950, after the orchestra played Anton Webern's Symphony, Op. 21. Coincidentally, both had come to hear that work and both left because neither was interested in the rest of the program.
Cage's most famous work is an essential in any collection. The sound of the prepared piano with muffled thumps and brittle, ringing, serrated chords is still startling. But the fundamental notes and rhythms are full of invention and vitality and the kind of beguiling yet withdrawn expression that Cage would eventually abandon for processes that would separate intention from sounds.
Cage's main, singular compositional process was an arduous method where he would create a rule-based means to generate the musical material; the method he created would produce the notes without him choosing them. These were his chance operations, the most famous being tossing the coins of the I Ching and creating a rigorous matrix that would dictate what music resulted down to the detail of not just pitch, but range, dynamics, articulation, and more, removing any possibility of Cage's psychological and expressive desires influencing his choices. It was up to the listener to decide what the music might mean—if it even had meaning, if it even was music. The pieces themselves were often extraordinarily difficult to play, like the Freeman Etudes, commissioned by a Cage patron. It was many years before anyone was able to play the music, which discouraged Cage from completing Books Three and Four. Violinist Irvine Arditti was the first to truly master the piece; Cage finished the work for Arditti, making the second set even more difficult than the first.
One of the most unusual of Cage's works is Apartment House 1776, composed for the United States Bicentennial. The music is based on 18th century music from four American religious traditions—Protestant, Sephardic Jewish, Native American, and African American—which Cage deconstructed and reassembled via chance operations. Out of that came the 44 Harmonies, a distillation of both Cage's piece and the much older music. Simple and seemingly haphazard, it is also very beautiful.
Composer Morton Feldman worked with indeterminacy and improvisational ideas for a while, but ultimately found his method through extremes: quiet, duration, and especially repetition. But Feldman's repetition is unlike anything in Minimalism—he wrote small units of music, repeated several times and then followed by a closely related unit with a slight but very specific difference. Later in life, he envisioned this as the musical equivalent of the stitching in complex Eastern weaving. Triadic Memories is one of his masterpieces and, at about 80–90 minutes, an ideal introduction to his art.
The pinnacle of Feldman's music of long duration, a full performance of String Quartet No. 2 takes approximately five hours of continuous, quiet, focused playing. Concentration is key for both musicians and listeners because within that time span there are hundreds of small bits of music, played again and again, sometimes with slight changes. Each tiny variation becomes heavy with meaning.
Christian Wollf was a student of Cage, but found his own way to make music by developing techniques to interweave notated ideas with improvisation (improvisation was anathema to Cage for most of his career). He is a firm believer in music as a social, collaborative practice—musicians finding ways to make things happen together.
Merch for this release:
Compact Disc (CD)
Where Feldman was a maximalist, Wolff is often a miniaturist, composing works that say something simple, then stop. That's the nature of the Incidental Music pieces, most of which last far less than a minute, and also many works in Keyboard Miscellany ("Number 9" is nine seconds). The Miscellany is not a finished work, but rather an ongoing collection that Wolff has been building, reworking, and performing himself for more than 30 years.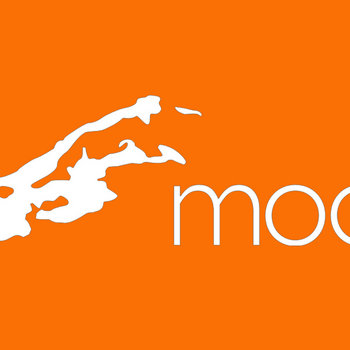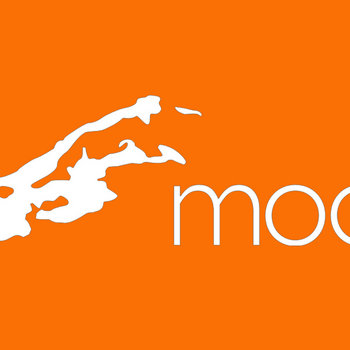 Merch for this release:
Compact Disc (CD)
Earle Brown worked with Cage directly before Feldman or Wolff were on the scene, but is perhaps the least known of the four, even as he is in some ways the most notable. His Folio series is one of the earliest and greatest, most important graphic scores: a work whose pages could be printed, framed, and hung in galleries as masterpieces of Abstract Expressionism. He also made superb tape works and ensemble pieces, incorporating both indeterminacy and improvisation. As he once told this writer, "I want my music to sound different every time it's played, but to always sound like me."
---
Other Music
Merch for this release:
Compact Disc (CD)
Helmut Lachenmann is a leading figure in 20th and 21st century avant-garde music, his works a mix of an often extreme exploration of how to produce sound (such as what happens when a cellist uses as much force as possible against the strings) and also impish and hilarious humor (he's written remarkable children's music). This recording of his string quartets is one of Mode's greatest productions, made in collaboration between the composer and the virtuosic JACK Quartet.
Merch for this release:
Compact Disc (CD)
Joan LaBarbara has been an important part of avant-garde music for half a century. As a singer, she was part of both Steve Reich's and Philip Glass's early pioneering ensembles; her own pieces are lively, fascinating, scintillating explorations of not only what the voice can do on its own, but how it can interact with technology.
Dean Drummond was a composer and percussionist and for 30 years the curator of Harry Partch's collection of handmade microtonal instruments. With those he formed Newband, a microtonal percussion ensemble, playing not just Partch's music, but new microtonal pieces and, on this excellent album, a dazzling arrangement of Monk's "'Round Midnight."
Ayman Fanous and Frances-Marie Uitti
Negoum
Merch for this release:
Compact Disc (CD)
Negoum is a stylistic departure from the core of the Mode catalog, but the quality is as high as everything else in it. Frances-Marie Uitti is a new music and improvising cellist who has developed a technique for playing with two bows at once; Ayman Fanous plays the guitar and other stringed instruments like the oud. This album is a series of free improvisations, and there is a keen, interlocking energy, responsiveness, sensitivity, and quickness to the playing that is on the highest level.
Merch for this release:
Compact Disc (CD)
Outside of the Cage releases, this may be the album that best exemplifies Mode. Yvar Mikhashoff was exceptionally sensitive to the possibilities of the avant-garde tradition and an important collaborator with Cage on the composer's Europeras, and this collection lays out that tradition with depth, insight, and the avant-garde's own disdain for limits. Starting with "The Alcotts" from Charles Ives's Concord Sonata, Mikhashoff's lovely, skillful playing gathers together the machine-like George Antheil, the mystical Dane Rudhyar, and brilliant examples of thinking from Ruth Crawford Seeger, La Monte Young, Cage, Feldman, Wolff, Glass, and yes, Frank Zappa. A one of a kind achievement.