LABEL PROFILE
The MethLab Label Offers Wide-Ranging, Futuristic Takes on Bass Music
By Layla Marino · April 08, 2020
In February, the MethLab label announced that it was closing its doors after four years spent issuing boundary-pushing electronic bass music. Among their final releases are the compilation Sentinel LP; the innovative EP Sum Output from one of their star artists, SubP Yao; and a hyper-experimental EP from newcomer Deerhill. Taken together, the trio of releases effectively sum up MethLab's legacy.
The proprietors of MethLab have gone to great lengths to keep the label free of restrictions. A sense of mystique is key to MethLab's aesthetic. From the stylistic fluidity in its releases to its striking graphic design to the fact that the identities of the label heads are a closely guarded secret, MethLab is determined to let the work speak for itself.
To wit: When it first started, MethLab wasn't even technically a label. It began in 2010 as an artist representation agency; it didn't come to exist in its current form until six years later. Its inaugural year set the tone for what was to follow; the label hit the ground running with a signature sound and aesthetic that won them the honor of Best New Label at the 2016 Drum&Bass Arena Awards. They caught the attention of Mixmag, UKF, and BBC Radio 1 with flagship releases like drum and bass heavyweight War's Invisible EP, a definitive LP by then-newcomers, Audeka, called Lost Souls, and the first of their multi-artist compilation LPs, Revenant.
Despite their early success as a drum & bass label, MethLab were loath to be pigeonholed as such, and quickly established a reputation for giving creative freedom to established artists as well as platform for new talent. The label's instantly recognizable logo and album artwork were baked into its brand from the early days. In fact, for Meth Lab, design is almost as important as the music itself. Their logo was designed by Madrid artist DMAS3, and it laid the foundation for the label's futuristic, architectural-design-inspired aesthetic (as did the work of Berlin illustrator SHVLFCE).  MethLab's albums have such stunning covers that they've even made physical, record-sized art prints for fans to purchase. Those items are some of MethLab's bestsellers to-date, and with the announcement of the label's dissolution, most of them have nearly sold out. MethLab also created visual accompaniments for its releases, which then turned into touring pieces that could be set up during the artists' performances, culminating in the hugely successful CVAV series with Current Value.
Since music and visual art have always gone hand-in-hand for MethLab, as we look back at some of their most influential releases, we've asked the anonymous label runners to share insight into some of their most visually important moments as well.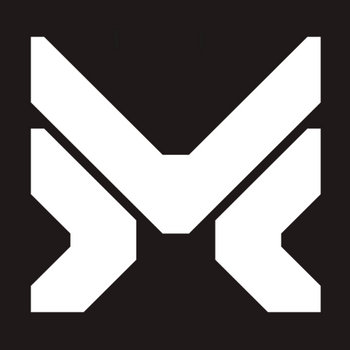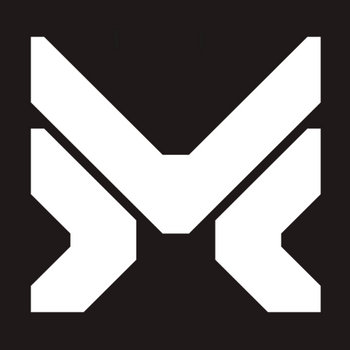 The BNKR series was the first multi-artist LP series curated by MethLab, and it remained a key part of the label throughout its evolution. Each "archive" is two or three EPs sold in a pack. According to the label curators, the BNKR series helped define the label, as it pushed artists to explore musical form and space by recruiting innovative sound designers from bass music genres and beyond. It runs the gauntlet from very minimal, soundsystem-style dubstep to techno-influenced drum & bass.
For many artists here, "exploring musical form and space" comes down mainly to sound design, as it so often does in D&B and the larger bass music arena. With almost no lyrics and limited melodies, artists tend to play more with the beats, the bass, and the space between sounds. In the first volume, drum& bass artist War plays with snares on his track "The Hundred Lights;" the snappiness and speed of the snares weaves around the main kick drum to create the sonic equivalent of lots of little lights flashing.
On the second volume, a collaborative track with Current Value, DR, and Allied titled "Hide Windows," aims to dismantle bass music. Drum & bass, dubstep, and halftime all have specific tempos—174, 140 and 87 BPM respectively, and "Hide Windows" clocks in at around 165. The beat itself is also very off-center, with no discernible kick drum until the end. The ambient space is rife with other syncopation overlays, sine wave tones that swell in and out, and shards of melody that come out of nowhere and don't exactly match with any of the multiple beat patterns.
The series fostered collaborations between artists who may not have otherwise worked together to produce some genuinely innovative work. The MethLab visual aesthetic was also galvanized by the series, with artwork by artists like architects Iraisynn Attinom Studio, documentary photographer Danila Tkachenko, and designer Sheepairsupport.
Audeka are a trio from Wisconsin who produced two well-regarded releases on MethLab. With dark experimental sounds and heavy bass, Audeka were some of the first artists to help MethLab move away from strict drum & bass. While generally slower than D&B, and with heavy, highly syncopated synths and sound design, Lost Souls still appealed to the genre's core fans. Tracks like "Necromancy" and "Archdemon" focus almost completely on beat structure and dissonant bass; "Soul Veil" switches the focus to melody, featuring female vocals, background synth melodies, and a sine wave beat compliment that makes the track light, airy, and quite beautiful.
The release of the Lost Souls album art and visuals was the moment when the label really started to experiment with the marriage of art and music. Illustrator SHVLFCE created 15 digital drawings for the Lost Souls album, one for each track (the album cover shares the same visual as the track "Purify"). Each of the illustrations were also turned into a moving art piece by Ciners, a Berlin-based CGI artist who also worked on a number of MethLab event teaser videos and two other releases, Silent Witness' Argonauts/Drop It  and Disphonia's Disintegrate/Code Red.
The Engine Block EP is where Audeka took a bit of a turn style-wise, with faster beats and more experimentation with bass synth sounds. The track "Direct Injection" even approaches drum & bass tempo, while closing track, "Dark Energy," combines progressive breaks, industrial, and ambient in a unique and cohesive manner.
The spinning-space-station art for Engine Block was done by JAG77, an artist who often works with Greenaway & Greenaway, a favorite design firm of MethLab's. He also animated the image and brought it to life in the EP's visualizer video.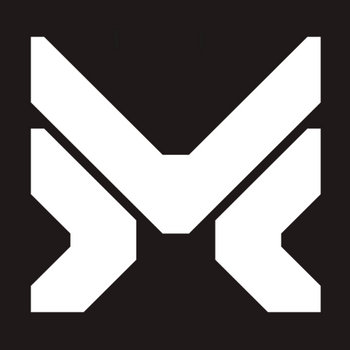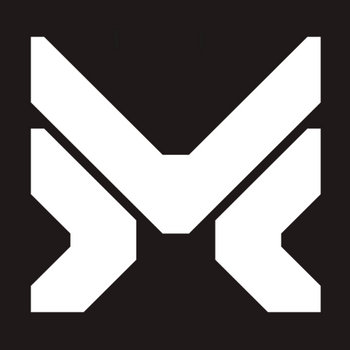 German producer Current Value's visionary work with MethLab has made him one of the most important artists on the label. He has been active since the early '90s, known for the cleanliness and stylistic diversity of his production. On the Consequences EP, Current Value toggles back and forth between hard, fast drum & bass to more melodic tracks like "Certainty."
Consequences allowed MethLab to run with their idea of merging music and art in interactive and immersive ways. Visuals for the album were created by Felix Rothschild, who would go on to create the visuals for Value's other MethLab release, SENEX. It was with Consequences that the CVAV (Current Value Audiovisual) project was born. Current Value and MethLab worked with graphic artists Greenaway and Greenaway, Taylor Zan Lyons, Thomas Vanz, Cocoon (Adrien Ravelli), Julius Horsthuis, Morgan Beringer, Benjamin Bardou, and many more to create an immersive visual experience to be played and manipulated live during shows; the CVAV project toured with Current Value for almost a year, and the visuals ranged from computer grid-style graphics á la Tron to solid, machine-like images that are on-brand with MethLab's overarching aesthetic to eerie, classical-style moving art. CVAV will continue as a separate project even after MethLab's denouement.
Montréal producer Woulg was a relative unknown when he started releasing with MethLab, but the label helped to raise his profile. His music is virtually beatless, with heavy, low frequency bass design that appeals to fans of both EDM and ambient. Dragged is a study in beatless bass music. Opening track "Into the Darkness" sounds more like a horror movie soundtrack than EDM, while "Slipping Away," which has the emotional and melodic heft to stand up on the dancefloor, is decorated with glitches and blips that sound as if they're tumbling around the song's high-pitched melody.
On Last Time, Woulg makes a complete 180. There are melodic, almost tropical-sounding breakbeats in the opening track "Do I," and weird, synthy soundplay over slow trap beats in "Lost Time." For the artwork on both of Woulg's LPs, MethLab called on artist Devine Lu Linvega, from design studio Hundred Rabbits. The studio is known for minimal, refined work that's abstract but meaningful. The Last Time cover art began as a more literal image of a clock, but Linvega cut up and reworked it to create something much more evocative.
Compared to the rest of the MethLab roster, Italian duo Exept are practically genre traditionalists—they're very much a drum & bass project. They adhere to the techier side of drum and bass, with lots of metallic-sounding synths, robotic sine wave phase transitions, and booming, cinematic-style sounds in the background. Exept are all about drama and emotion.
For the title track on this EP, they teamed up with U.S.-based vocalist and producer Joanna Syze. Syze's vocal style is haunting, dark, and raw—perfectly suited to Exept's circular snares and swirling sine waves, creating a desolate, eerie atmosphere. The track was a hit on the Beatport charts and is seen as a bit of a breakthrough in drum & bass. For the cover art for both Stronger and its follow up NEMESI EP—as well as their requisite teaser videos—MethLab turned to Greek architectural studio Iraisynn Attinom, whom MethLab credit with creating a significant part of the BNKR series' aesthetic. These sort of metallic, composite monoliths suit Exept's style—that round, deep sound.
ÆTERNA.'s unique brand of dubstep and trap is innovative and rich; it does well on the dancefloor, and is a bass music podcast favorite, an interesting blend of melody, syncopation, and unexpected funk. But strip away the techy, robotic sounds that lay over the beats, and quite often what you're left with is a hip-hop or trap foundation. "Eclipse" drops those robotic sounds into the right spaces between beats, creating delightful bounce. The synths also help unify the funky vibe; the melody is surprisingly fun and upbeat, even amid seemingly chaotic beats and random metallic sounds.
Prolific visual artist Lanny Quarles designed the album art for ÆTERNA.'s only MethLab release. While Quarles is somewhat reclusive, the label heads are big fans of his, and felt his Jackson Pollock-meets-graphic-design style matched the feel of the EP—especially the apparent randomness of many of its soundsm and the splattery-sounding snares on many of the tracks.
Chrizpy Chriz is one of dubstep's most interesting contemporary producers. He hit the scene in a big way in late 2018 due to his ability to stay on-brand with the dubstep crowd while also going his own way stylistically.  His Unstable EP, released last year, reveals a more experimental side to his work. It was always there, but it took a label like MethLab to crack it open for the masses. With Unstable, Chriz proved in four tracks that he's not a one-trick pony—and likely surprised a lot of adherents to his previous work.
Chriz was never a super-conventional dubstep artist, but until Unstable, he'd kept to the 140 BPM beat structure that defines the genre. "Ugly" and "Alien Language" would work just fine at a rave with their steppy, hip hop-meets-dubstep tempos. "Alien Language" is especially fun, with its high-pitched synths that could be interpreted as extraterrestrial chatter. Other tracks, like album closer "Nyarlathotep," are a bit more obscure and experimental but still have steppy beats.
The artwork for Unstable seems pretty far off the usual MethLab aesthetic, but there's a charming reason for that: it was made by Chrizpy Chriz's grandfather, William Grouchie. It's one of three MethLab releases, alongside the  Depth EP, by yunis, and Mad Zach's No Past Lives, for which the album art was designed by a member of the musician's family. It gives the work a charming, personal touch. Chriz's grandfather's interpretation of the music is full of light, and communicates the love shared by his family in a way an outside artist might not be able to do.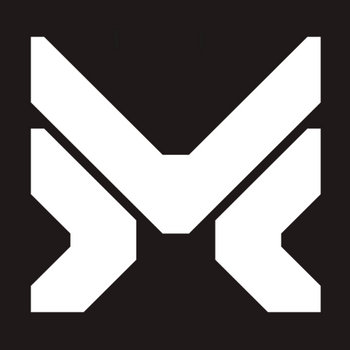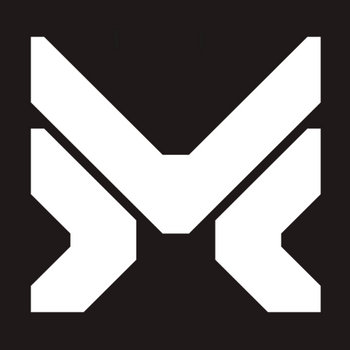 Merch for this release:
2 x Vinyl LP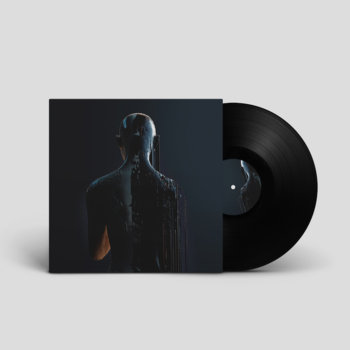 Twelve Twenty Two is American experimental electronic artist Anthony Baldino's first solo EP. His background is in soundtracks; he's worked on some of the biggest Hollywood movies, including the Avengers franchise, Ex Machina, Interstellar, and Star Wars: Rogue One. He's also had a remix on Deadmau5's Mau5trap Records, and another on Trifonic Music. But MethLab was the first label to test out his original production chops.
Twelve Twenty Two reads, track-to-track, like a classical composition. The tracks flow together like movements. Sometimes a central melody loop binds the other parts together, like in "Quad Coaxial" where sonic flashes of sound buzz around the melody in a seemingly random pattern. Other times, the beat is the central grounding point, such as in "Drifting Further," where a more minimal melody weaves around a complex beat structure. It's technically dazzling, but also emotionally evocative.
The album art for Twelve Twenty Two was created by German digital artist and photographer Felix Rothschild. In one figure, the illustration perfectly represents the emotions of the album: slick and beautiful, lonely and cold, the figure finds solace in its own musical world. According to the label, Baldino wanted an image rooted in humanity and the human form but which also seemed fabricated and digital, to reflect both the technical and emotional nature of his album.
Merch for this release:
Vinyl Box Set
The Sentinel LP is the last of MethLab's multi-artist LP compilations and, by the label's own admission, the apotheosis of their work in music. With 15 tracks featuring almost all of the artists who have released on MethLab (and a few others), Sentinel runs the gamut from experimental music to more dancefloor-oriented subgenres like drum & bass, dubstep, leftfield, and halftime. It's also been one of the most visually intensive projects for MethLab, as the label worked with artist and architect Joris Putteneers to put together multiple art pieces for the physical release. The animated music video for the Grey Code and Submarine track, "Flamingo Club," was created by digital artist Oskar Alvarado.
Sentinel is, indeed, a great high note on which to end for MethLab. In its track and artist selection, its cover art and visuals, it encapsulates and sums up the label's open yet specifically curated aesthetic. There's Current Value's chugging, synth-driven drum and bass and the aforementioned "Flamingo Club," with its desolate, dystopian opening and rolling beat, Balatron's slow and funky "Machina Puta," and Woulg's metallic, Space Invaders-like "In Camera." All together, it's a fitting display of the depth and breadth of MethLab's roster, and a perfect place to come to rest.