LABEL PROFILE
Celebrating 25 Years of Legendary Drum & Bass Label Metalheadz
By Dave Jenkins · April 06, 2020
"We're an Ozwald Boateng suit. We're tailored. We're Savile Row," says Goldie. "You don't pick us off the shelf. We're not High Street. People call me elitist, but all that means to me is that I don't give a fuck about what you think. So either sit back down or kick the door in."
The renowned drum & bass pioneer is speaking from his Thailand HQ about Metalheadz, the label he's run for the last 25 years, and one of the most influential stamps of authority in drum & bass. It could be argued that Metalheadz is the genre's archetype imprint: it's the label you'd recommend to someone who'd never heard D&B, knowing it would articulate every dystopic nuance, every soulful essence, and every brazen, challenging characteristic of the genre with clarity. And it would do so with no dilution or commercial motive. It remains as relevant and agenda-setting in 2020 as it did when it launched over 25 years ago.
To understand the Metalheadz ethos, you need to know where they came from. In this case, that's Reinforced Records, the groundbreaking hardcore/jungle label founded in 1989 by North London musical polymaths 4Hero. The label laid deep foundations upon which Metalheadz still stands a quarter of a century later. It's the place where Goldie laid down his first schematics under the alias Rufige Kru, and it's the label that released his seminal EP under that name, Terminator. It's also where he met Doc Scott, a fellow drum & bass pioneer who released equally influential tracks such as "Dark Angel" for Reinforced.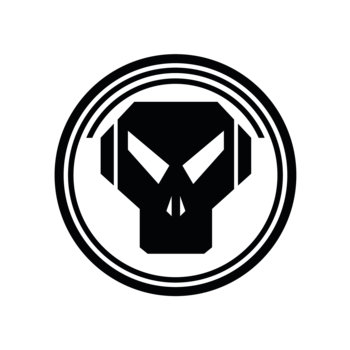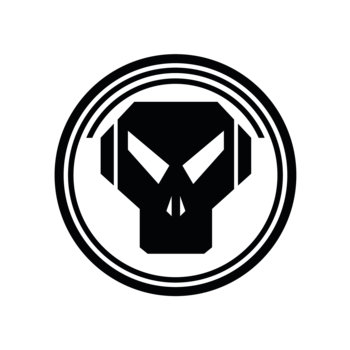 "The time we were at Reinforced I learned the most I ever learned about artistic freedom," explains Scott, who released his first 12" for Metalheadz in 1994 and has been affiliated with  the label as a DJ and close ally of Goldie since its inception. "That's the blueprint. It's the same mentality and work ethic: do whatever the fuck you like—be futuristic, be experimental, push boundaries. It became a Wu-Tang Clan type of safe haven for us to try things out."
Members of this unofficial clan included DJs Kemistry & Storm (who would manage the label for some time before Kemistry sadly passed away in 1999) and a bevy of producers: Dillinja, Lemon D, Source Direct, Peshay, Photek, Wax Doctor, Alex Reese, J Majik, and Digital. Between them, they created a sound that ranged from the deepest and jazziest examples of drum & bass experimentalism to the most impenitently hardcore. Yet it all has an aesthetic that's specific to Metalheadz. "The psalms," is how Goldie describes the label's early work. "Those first 20-25 releases are religiously referenced. That classic run of tunes are the branches that everything grew from, and still grows to this day."
Those original tracks set a firm foundation, but the cornerstones of the label's output today are just as sturdy. To illustrate this point, Goldie proceeds to list the dizzying number of singles and releases the label has in store for this year, and once he gets started, it's hard to stop him. Of course, no man (or label) is an island and the high profile label founder is also quick to salute his team: label manager Tom Dagless, and Metalheadz right-hand man, director Ant Crook. Also known as Ant TC1, he's another figure deeply entrenched in drum & bass and is responsible for the longstanding label Dispatch.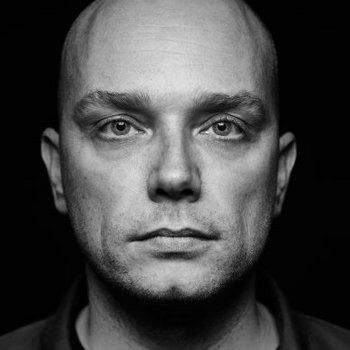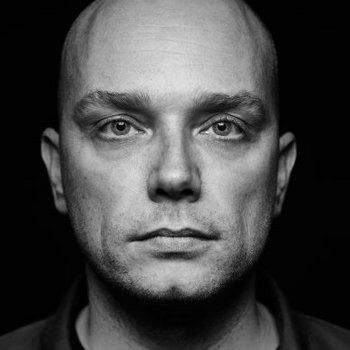 Merch for this release:
Vinyl LP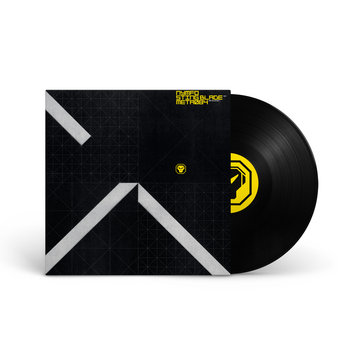 "It's fascinating," Goldie says. "People are like 'are you surprised [the label is] still here?' No, not really, because we've stayed true to what the label needs to be, and that translates to the new generation who are responding to that. The level where the new boys are at, they got no fear. The old guard are killing it, too. It doesn't get better than this."
With a forthcoming 25th anniversary compilation on the horizon—not to mention new releases from the label's prolific roster—Metalheadz is set to remain a benchmark of quality D&B for the foreseeable future. Here are 10 examples—culled from a potential list of hundreds—that attest to the label's rock-solid reputation.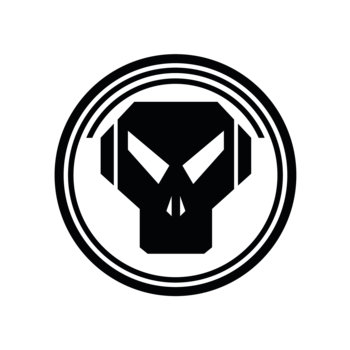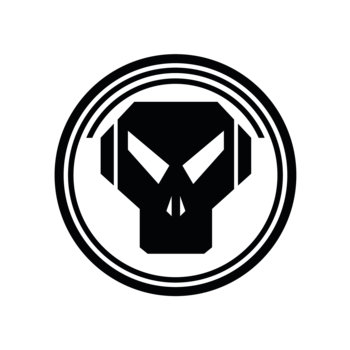 This limited 12", released in 1994, set the template for everything that Metalheadz would become in the two-and-a-half decades that followed. Goldie, under his Rufige Kru alias, occupied the A-side; Doc Scott on the B. "We felt like we'd outgrown Reinforced, and Goldie wanted to start his own label so this is where it started," explains Scott. "From my perspective, these tracks were never intended to come out. They were made specifically to stay on dubplate. Less than 10 people had "VIP Drumz," and Goldie made "Rider's Ghost" strictly for the Grooverider label. But the tracks got a lot of attention, and we thought [releasing them on one 12"] would be a good way to launch the label." It was the calm before the storm. Months after this release, Goldie would drop his foundational album Timeless, which changed the game entirely, bringing the uncompromising drum & bass art form to the mainstream.
This entire list could be just pioneering early Headz releases, but Dillinja's impact on drum & bass was particularly influential on both the genre and the label. His bruising sense of dynamics set benchmarks that still exist today, and during the mid-'90s it felt like he was setting new ones with every release. "He couldn't be touched," says Ant, "and 'The Angels Fell' was one of the best tunes ever made. Not just by him—by anyone. The energy, the way the drums drop, the way he used the Vangelis sample…It was meant to be. Usually when you hear a sample, you think of the source. It's the reverse for me: whenever I watch Blade Runner, I think of Dillinja." Dystopic, mournful, outrageously heavy. Dillinja only released a handful of tracks on Metalheadz, but he always gave them his very best.
Rupert Parkes only released a handful of tracks and remixes on Metalheadz under his Photek and Special Forces aliases, but all of them captured the Metalheadz energy and spirit at its most extreme. His Natural Born Killa EP sums this up perfectly. Rich in jazz motifs, powerful dynamics, and space, the atmosphere here is at once tense and disarming, and the drums—especially on "Consciousness"—appear to sing. "My favorite ever drum & bass artist," admits Paul Spinback Smith, one half of long-time Headz affiliates Total Science. "Rupert made art, not music. It was different every time. He had so many sides to what he did. He was leading the way."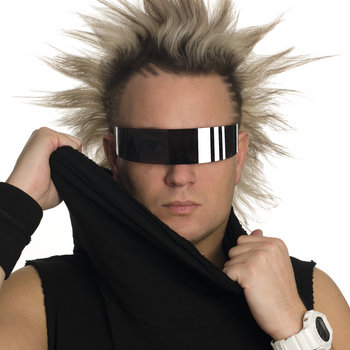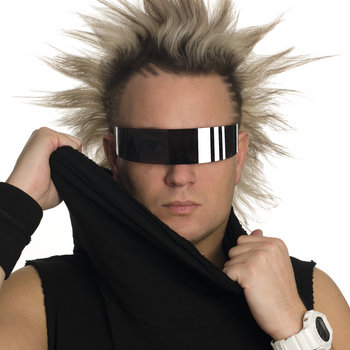 A goth at heart—and a sharp dresser—John B is one of Metalheadz most striking artists musically and visually. He first appeared on the label in 2001 after years of schooling at Headz events, especially Sunday Sessions at Blue Note. "If you were producing around then, you'd go there and you'd sit and you'd study," he explains. "You'd be happy when you heard a killer track, but something in you would die because you wished you'd done it first! It was exciting. We were at the bleeding edge of this technical arms race, but it was friendly competition. We were all fighting for the same reason." "Up All Night" was one of many successes by John. A stabby yet sensual rave monster, it appeared on the label's third installment of the Platinum Breakz collection, and became part of a significant wave of break-sampling hardcore records that Metalheadz was championing at the time.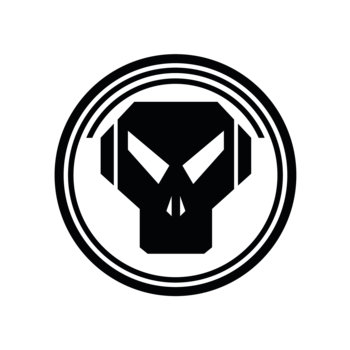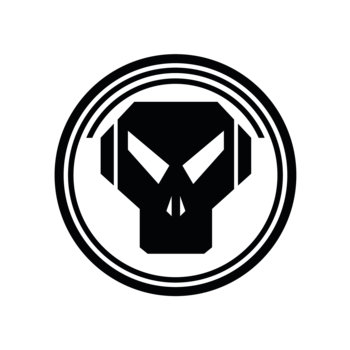 "This just had such a raw, rugged vibe—it was like you'd never heard an amen break before," says Ant. "Their edits and arrangements were something else altogether." "Jungle Jungle" was D&B pioneers Total Science's second release on Metalheadz. A few years after their Photek-inspired Silent Reign EP, this was one of the earliest tracks in their homage to jungle's hardcore roots. "Things in the genre had gone a bit too techy for us at the time," explains Spinback, one half of the duo. "We were looking for different inspiration so we spent a few years dusting off our favorite hardcore/jungle records, soaking up the energy off them, sampling the shit out of them and then using those samples to make the tunes." They weren't alone. Tracks like John B's "Up All Night," Marcus Intalex & ST Files' "Universe," Rufige Kru's "Beachdrifta," and Future Cuts' "Obsession" were all part of the same drive for change by the label. "Metalheadz have always been at the forefront of the sound and this was an example of that," says Paul. "The sound was changing, and they were ahead of that. We were part of the change and with a lot of our friends. I'm as proud of being part of that bigger shift in sound as I am the individual record."
Another significant sonic wave in Metalheadz history was the deeper, groove-based output of the mid '00s. Tracks such as dBridge & Vegas' "True Romance" and DJ Lee & D. Kay's "Tuning" were prone to more emotional, synth-based charm, as were releases like Blame's "Land Speed," Break & Silent Witness' "Night Shift," and anything by Commix, who were responsible for one of the biggest D&B albums of the 2000's with Call To Mind. "Game-changing album," says Ant firmly. "To this day it sounds incredible. Everyone always goes for 'Be True,' but 'Belleview' is the [album standout] for me. So original and different, made of so few layers. I still play that now." Indeed, "Belleview" and "Be True" have become standard anthems that still get play over 13 years later, but the album as a whole is remarkable, and plays an influential role in both D&B and Metalheadz's history; it was the first artist album besides Goldie's on the label, and it set a standard of quality that is still in place today.
One of the label's original "psalm writers," Steve "Digital" Carr has made frequent cameos on the label since the mid '90s, notably with his long-time collaborator and friend, the late Duncan Busto, best known as Spirit. They first appeared together with "Special Mission" on the label's famous metal box set in 1997, and again the following year on a drum & bass remix called "Mission Accomplished." That was 1998, the same year they launched their own cult label, Phantom Audio, which kept them busy and off the Metalheadz radar for most of the 2000's. Their comeback EP arrived in 2015, carrying both artists' signatures and nodding at the legacy of their early collaborations while remaining at Metalheadz's fierce cutting edge. The strong techno and dub undertones of "The Wolf," the wily drum magic of "Spirit Spital," the cold, graveyard menace of "Mosquito"—everything about this celebrates the label and, perhaps more importantly, the unique fusion the pair had together. "We had a lot of respect for each other as DJs," says Carr, who met Duncan in Ipswich, the town where they, Photek and another D&B pioneer, Klute, lived. "He'd be working in the record shop, I'd come down and play records to them. We'd see each other in the same raves, we had the same favorite DJs. When we got in the studio together, we knew exactly what we wanted to make, and it was pretty much like that from that moment on. We made some fucking good records together."
Metalheadz's pedigree for artist albums has never been stronger or more prolific than in recent years. Acts like Dom & Roland, OneMind, Friske, Agzilla, and, most recently, NYC's Adred (just to name a few) have all delivered incredible, thoughtful, well-structured LPs. Blocks & Escher's album is particularly noteworthy for two reasons. First, it celebrates everything about the Headz legacy—deep jazz elements, walloping emotional dynamics, and devilish drum work—without reverting to tired nostalgia. But what really makes the album reflect the label's unique spirit is the fact that Goldie announced it to the world before the London duo had even started working on it. "He picked up on our releases on our own label, Narratives', releases and asked for a 12-inch," says Phil Blocks. "He said our sound was Headz through and through, and told us we needed to do an album. Then the next thing we knew, he'd told the world we were making one on a Radio 1 broadcast." The album took years to come to life but, like Commix's Call To Mind, it was a powerful release that's gone down in D&B history. It's another example of Goldie's energy and enthusiasm: he willed the Something Blue into existence. "It makes me wonder: would it have been any different if we hadn't been in that situation? Would it have been received as well? He gave us the freedom to do what the fuck we wanted. For us to release an album on the label we'd grown up with was a boyhood dream. I think it's something everyone in drum & bass still aspires to and that's testament to the label's strength. It's still that magnet for artists who are serious about the craft."