LABEL PROFILE
Merrie Records: The Beijing Label Born From a Social Media Platform
By Collin Smith · March 16, 2021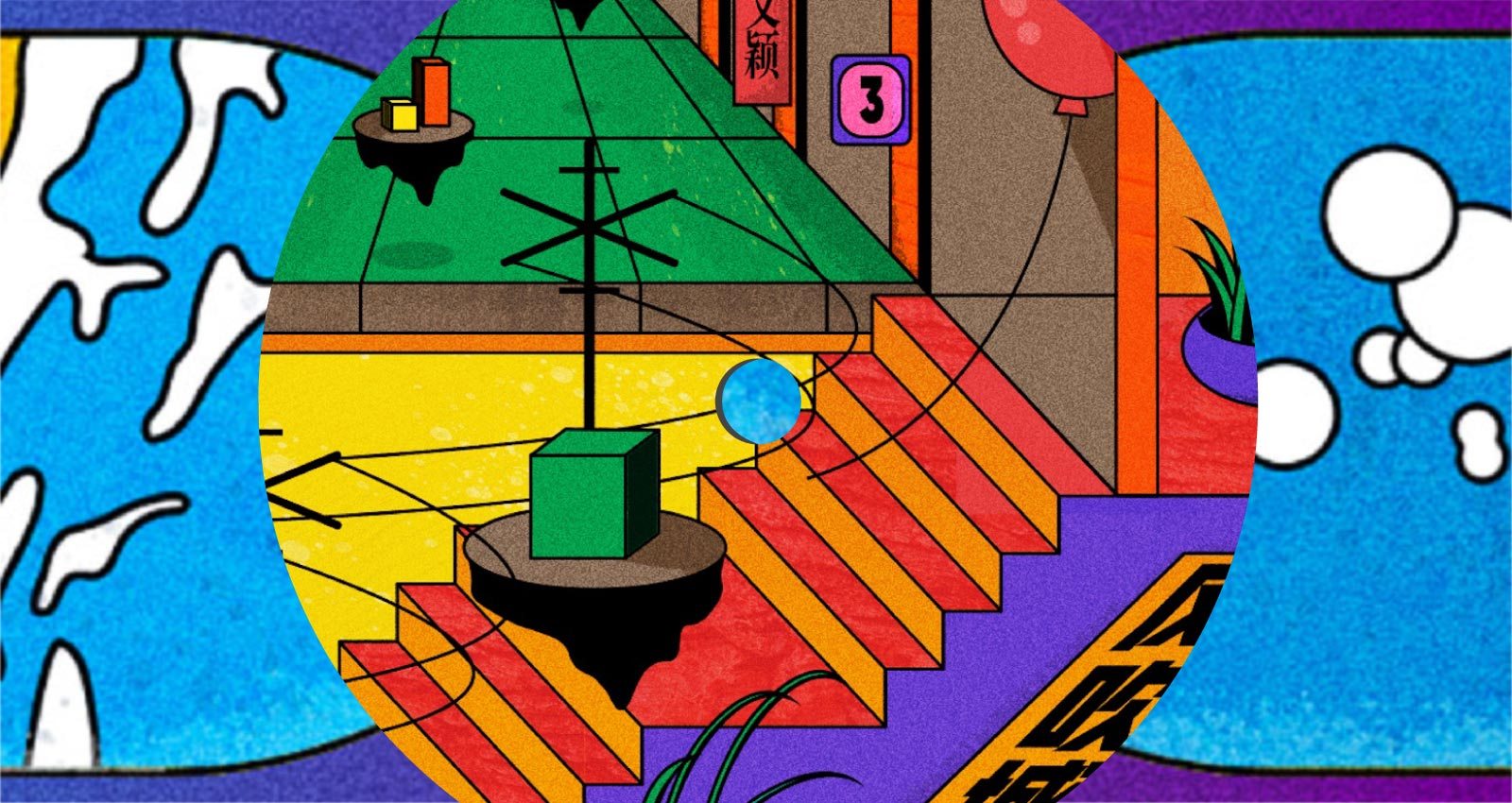 When describing Merrie Records' post-Covid strategy, Zhao Yue, the company's COO, gets a bit sheepish. "[We're] basically trying to make our role irreplaceable," she says with a laugh. It's, admittedly, a bold-sounding goal for the young Beijing label, but it seems less hyperbolic when you consider that Zhao's team has already accomplished this once before. Prior to founding Merrie Records two years ago, Zhao and her colleagues ran the music section at Douban, a social networking site started in the mid '00s that grew to become one of China's most popular and influential online communities.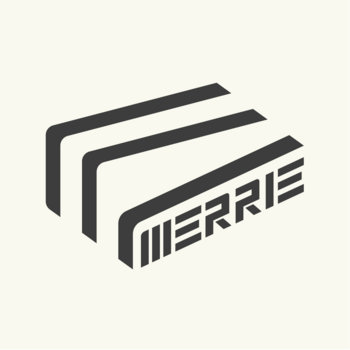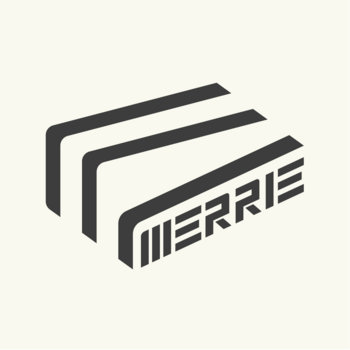 It's hard to find a direct Western comparison for Douban, which combines elements of Myspace, Soundcloud, Reddit, Rotten Tomatoes, and other online cultural commons to create a virtual meeting place for music, film, and literature fans within the Mandarin-speaking world. Visitors to the Douban Music sub-site can follow bands, stream tracks, rate albums, and meet other fans with similar interests. So effective was Douban Music's algorithm at connecting like-minded music lovers that the site has jokingly been dubbed "the most successful matchmaking website in China."
"People born [in the] '80s/'90s—many of them still rely on Douban to connect to each other and find new music," says Luo Keju, a Yunnan-born, L.A.-based producer who masters tracks for Merrie Records and releases his own work under the name Broken Thoughts. Douban's platform has been as valuable to artists as it's been for fans, in no small part because most of the site's employees were musicians themselves. That focus was boosted in 2006 when Xu Bo, guitarist for the legendary underground rock group P.K.14, took over management of the site and introduced new features that catered to musicians.
Despite its success, Douban Music's web-based business model was forced to change around 2015, when China passed stricter licensing requirements for music posted online. This ostensibly well-intentioned effort to protect artists ended up launching a land-grab within China's music streaming industry, with giant internet companies like Alibaba and TME bidding up the price of copyrights to shut out mid-sized streaming websites. Caught in the crossfire of these "copyright wars," Douban Music began experimenting with offline revenue streams, including a new record label called D Force Records.
"Compared with buying all the crazy-expensive rights, starting an indie label is really not costing much," Zhao says. But the move made sense from another angle: the team's access to Douban's data on artists and genre trends set them up perfectly for A&R. Armed with these insider insights, D Force Records quickly built up an impressive back catalogue, including debut albums from future scene leaders like Stolen, Hai Qing, and 33EMYBW.
In 2019, for reasons that she declined to describe in detail, Zhao's team left both Douban and D Force Records to launch their current label. The new company's chosen English title, a transliteration of its Chinese name Meili, was inspired by The Good, The Bad, & The Queen's 2018 album Merrie Land. In addition to an English alias, this album provided an aesthetic reference for the label's stylistic direction. "It was just, like, gorgeous but dark," says Zhao. "So we took the word from there. It was also because we want the music we release to be pretty, but with depth."
This open-ended philosophy has made Merrie Records indifferent to genre-based pigeonholing. As a result, each of the four compilation albums released by the label scans like an exercise in calculated eclecticism, a tiny microcosm of their kaleidoscopic musical universe where trap rubs elbows with psychedelia before ceding the stage to avant-classical composition. "We want them to be as diverse as possible," says Zhao. "So for each record you would hear at least three or four different genres."
The label's commitment to variety has also turned Merrie Records into a safe haven for the genre-less. "I personally found it to be kinda the label for outsiders," says Luo. "I feel like many of the artists are outcasts from their own genres." This situation sits fine with Zhao, who believes the concept of genre itself has limited utility with China's contemporary audience. "We know for many Chinese fans, the most important criteria would be 'This music is soft, this music's melodic, this music is cheerful, this music is dark,'" she says. "They would use descriptive words instead of genres."
Luo feels this rings true for his Millennial peers. "We are the last generation that grew up buying dakou CDs," he says, referencing the cosmetically damaged cassette tapes that were exported to China in the '90s. These cassettes, which represented roughly half a century of Western music styles, would often be stocked in Chinese stores in unsorted piles. "So we grew up from a really chaotic process of finding new music," he continues, "we just absorb everything, really."
This dakou generation eventually became the Douban generation, as young music fans like Luo took their open-minded attitude to the web. Now Zhao's team is trying to bring a similarly connected experience to Merrie Records. In addition to signing artists and releasing albums, their company also runs the Pelican Music Academy, which supports upcoming artists with a sort of "crash course" to navigating the music industry. Prior to COVID-19, Zhao's team also hosted IRL events throughout China to connect with fans and showcase local talent (many of whom would eventually sign with their label).
The Covid-19 shutdown forced Zhao's team to rethink their model once again, pushing it back towards online mediums of engagement. Hence the aforementioned media strategy, which includes podcasts, videos, and exclusive content that the label distributes to its core fanbase through its curated social media groups. It's a pivot that a number of record companies are navigating, but the eight people behind Merrie Records are approaching it with two distinct advantages: the scrappiness of a team that's used to adapting to change, and the ambition of a group whom know from experience that "irreplaceable" is a status within their reach.
Here are a few starting points for getting into Merrie's eclectic catalog.
Merrie Records' latest compilation album puts the label's genre-hopping tendencies on full display, offering up '80s synth pop, Midwestern emo, and however you want to file Juju Band's charmingly eccentric brand of indie rock. A particularly notable contribution comes from veteran hip-hop artist DBZ, who, after stretching herself stylistically with an experimental club-oriented concept album, returns to a more old school sound here, delivering a barrage of taut verses over a stripped-down backdrop of icy synths and brisk jazz breaks.
The aptly-named compilation Distant Dialogues was developed as a collaboration between Chinese and British artists through the British Council's Musicians in Residence program. Residents of both countries sent cultural and artistic fragments—photos, poems, pieces of music—to participating musicians, who used them as inspiration for compositions organized around specific themes. The resulting album essentially functions as a proof-of-concept for Merrie Records' curatorial approach: Six tracks that are difficult to classify but more difficult not to feel. A case in point is the opening track "Fluxions," in which Chinese rocker-turned-producer Han Han (aka GOOOOSE) deftly weaves a tranquil piano melody around waves of wonkily syncopated boom-bap percussion and quasi-arrhythmic stabs of base.
Merch for this release:
Compact Disc (CD)
Electronic artist Shii met the Douban Music team in 2018 during one of their local showcases in the now-infamous city of Wuhan. Impressed with her performance, Zhao's co-worker Hu Xike (aka Uncle Hu) helped her sign with the fledgling label, and her debut album Floating Signifiers became one of Merrie Records' first releases. The LP's title is a nod to the ambiguous nature of Shii's lyrics, which float somewhere between densely cryptic and deeply personal. "The concept can convey the beauty of chaos and disorder," Shii elaborates over email. "Beauty" is a tough descriptor to avoid with Shii's music, which melds the intimacy of bedroom pop with an expansiveness that allows it to fill spaces much larger.
Merch for this release:
Cassette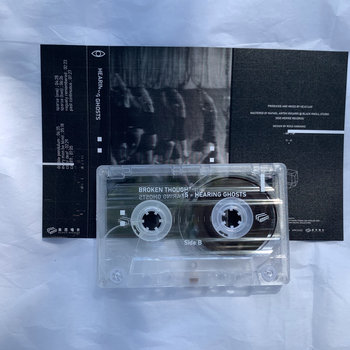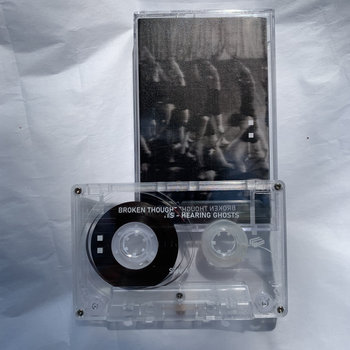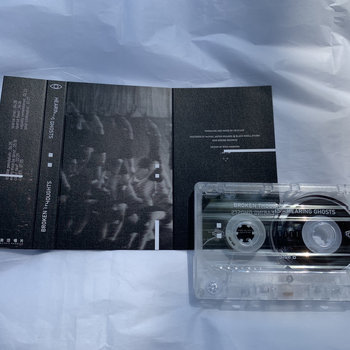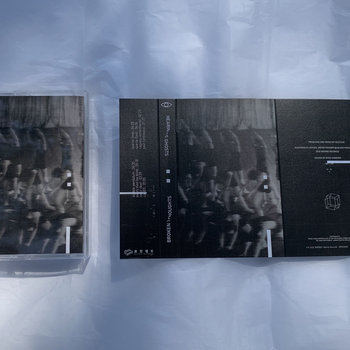 The samples for Luo Keju's latest experimental electronic album were pulled from recordings of Western classical performances in the 1930s and '40s. This richly-textured source material lends the tracks a natural gravitas—as well as inspiration for the record's name. "It feels like I was discovering a world from the past. I was hearing ghosts in these materials," says Luo. There's indeed something haunted-sounding about Luo's tense, cinematic soundscapes. Compositions like "sparse (one)" present Luo's atmosphere-building at its finest, constructing the impression of a macabre chase scene out of anxiously racing bass drums and disembodied operatic arias that hover over the piece like vengeful spirits.
Contrary to its title, there's quite a lot of speech on Xu Zeming's debut full-length. The former member of Kunming's Insane Park rap crew infuses his solo project with a variety of stylistic influences, but mood-wise it hews close to the tropical temperatures of Xu's native Yunnan province. Rapping over a hazy mélange of sun-drenched guitar chords and jazzy beats whose appeal transcends language barriers, Xu charts out tales of love, loss, and the casually soul-crushing stresses of urban living that have become the norm for his fellow Millennials in modern-day China.
Merch for this release:
Compact Disc (CD)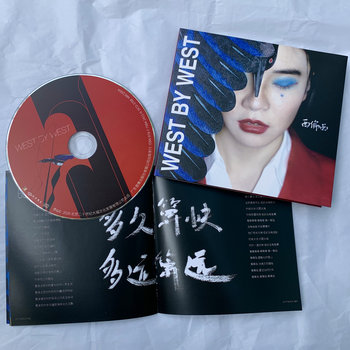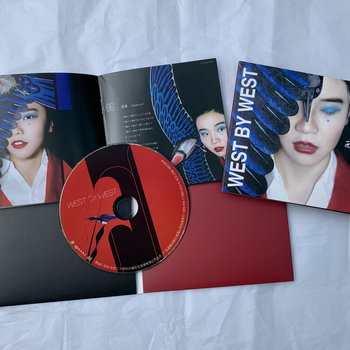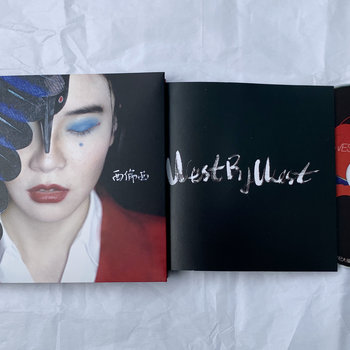 There's no shortage of English-speaking analogues for Wang Xixi's marriage of dreamy vocals and smoldering production—Massive Attack and SVIIB come readily to mind. But the singer-songwriter-producer also cites a less apparent Western influence: the 1959 spy thriller North By Northwest, which she credits for the suspense-laden atmosphere she cultivates in West By West's eponymous debut. Anglocentric comparisons ultimately fall short, though, missing key artistic touches like Wang's nod to Chinese literary tradition through her frequent use of naturalistic imagery. "It's ingrained in Chinese thinking that, even in a non-lyrical context, we view objects and scenery as an extension of our feelings," Wang says over email. "One can convey emotions by depicting change in lifeless scenes."
Wang Meng + Yu Miao
Both
The only release on Merrie Records to truly wear its Eastern origins on its sleeve, Both is also one of its most difficult to categorize. The collaboration between new media artist Wang Meng and traditional guzheng performer Yu Miao can take on a number of different faces depending on your vantage point: New Age ambient, contemporary Chinese classical, subversive spa soundtrack, avant-garde global fusion a la Black String. Ultimately, the act of labeling this work inevitably says more about the labeler than the work itself. Better to just give it a listen.
Merch for this release:
Vinyl LP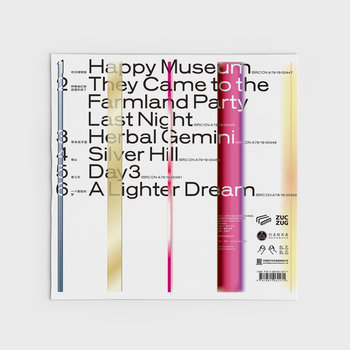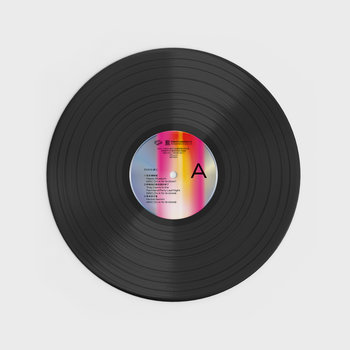 Moving from last to first, we end on Merrie Records' inaugural release, which is technically a follow-up to one of the final releases on D Force Records. Like its predecessor, DONG2 grew out of field recordings of the Kam Grand Choirs, a network of choral groups in China's Guizhou province that practice the polyphonic singing style of the Dong ethnic community. Producer 33EMYBW merges these traditional vocal samples with her self-described "arthropod dance" music, a mutant mix of Midwestern juke and industrial bass whose rapid-fire rhythms sound like they've been tapped out by the battle steps of footworking centipedes. The result is one of the most distinctive albums on Merrie Records, and a powerful opening statement for the team that launched it.
Interviews with Shii and West By West were translated by Hu Xike and Collin Smith.