LABEL PROFILE
Merlins Nose Reissues Forgotten Doom Metal, Afro-Funk, Disco, & French Psych-Pop
By Aaron Carnes · July 10, 2018
Since 2009, Germany-based Merlins Nose Label Group has reissued obscure gems and cult favorites from all over the world. The five reissues slated to be released this week delve into Afro-funk, folk, prog-rock, and disco.

When owner Amadeus Wächtler formed the label, he wanted to release forgotten psych-folk records while also working with newer bands. But that niche didn't work; ultimately, releasing underground classics proved most beneficial. Some of the records he's reissued—like those of Kiki Gyan and Osamu Kitajima—are available if you look hard enough, but they're more expensive elsewhere. Wächtler has long been a hardcore music fan, but never a rare vinyl collector, so he appreciates making this music available for a reasonable price.
"I'm not one of the guys who spends hundreds of euros on an LP, it's more about the music itself," he says. "Isn't it the music we are all going crazy about?"
At the top of the list is the 1967 debut record of French garage rock-pop artist Jacqueline Taïeb. Also, oddly enough, another top seller is doom metal band The Myrrors, who hail from Tucson, Arizona. Their 2008 album Burning Circles In The Sky was reissued by Wächtler in 2014.
To contend with all the styles of music that he's releasing, he's created a few sublabels which fall under the Merlins Nose Label Group umbrella. They include Oom Dooby Dochas (disco, funk, jazz, Afrobeat), Rewolfed Gloom Records (stoner rock, heavy psych), and Hayride Records (punk, surf, psychobilly). Merlins Nose Records is where he releases psych-rock, acid-folk, and neopagan music.
Though the genres seem disparate, Wächtler says the records emit "positive vibrations," even if the albums sound sinister, like Psychsploitation by Satan's Pilgrims. But look past the title and you'll hear great 1960s party music. Here are some of the highlights from Wächtler's vast catalog.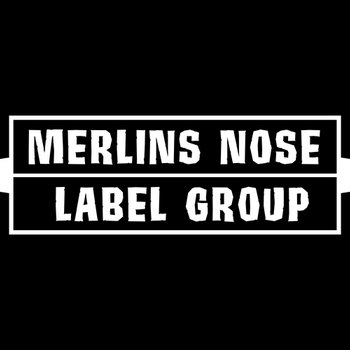 .
00:10 / 00:58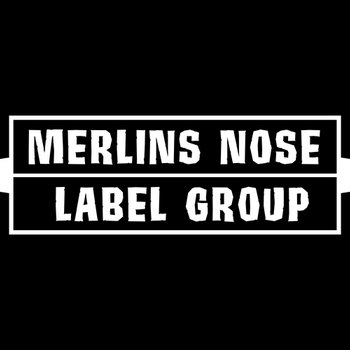 Taïeb was a modestly successful yé-yé French artist of Tunisian descent in the '60s, whose sound had an accessible flowery psych-pop element, garage rock beats, and melancholy melodies. It brings to mind late-'60s Beatles songs, but grittier. Over the years, interest in her music has only grown, especially in the Internet age where fans scour websites looking for her records. The original LPs have gone for a small fortune on the collectors market. Wächtler was surprised to find that all it took was a simple email to Taïeb, who said that she was excited to have her classic, self-titled debut record reissued. Wächtler is thinking he might release a deluxe edition of the record next year.
.
00:10 / 00:58
The music on Benzaiten jumps all over the place, kind of like early Pink Floyd at their most adventurous. The psychedelic complexities are counterbalanced with traces of traditional Japanese music. Originally released in 1976, it mixes world beat rhythms, chanting, and atmospheric synthesizers, all under the prog-rock banner. It's been a major seller, despite the fact that Italian bootleggers pressed cheaper copies of it around the same time as Wächtler's first (licensed) pressing. Demand has only seemed to go up for this eclectic, emotive record, which will quickly put you into a deeply meditative state if you close your eyes and let the music overtake all of your senses.
.
00:10 / 00:58
Merch for this release:
Vinyl LP, Compact Disc (CD)
Feel-good disco-pop artist Kiki Gyan might be best known for his 1979 hit "24 Hours In A Disco." The singer had just recently left the incredibly popular British Afrobeat band Osibisa, one of the groups that established the marketability of the "world beat" category. He was also a well-known keyboard session player for other artists. As a solo artist, he created fun dance tunes with subtle interweaving melodies, and crisp, complex production value. Feeling So Good is his second solo record and has not been reissued until now (Wächtler had a hard time locating a good quality print of the record).
.
00:10 / 00:58
The full title of Kali Bahlu's psychedelic opus is Kali Bahlu Takes The Forest Children On A Journey Of Cosmic Remembrance. That alone should indicate how far out there this record is. On the opening track, "Cosmic Remembrance," a vocalist orates an unusual story backed by sitars and tabla drums. From there, the record is filled with enchanted stories of leprechauns, fairies, witches, and angels. It's a personal favorite for Wächtler, a weirdo album even for '60s psychedelic standards. According to a secondhand story told to Wächtler, Kali Bahlu were such a weird band that one time in the '60s, they were in the same recording studio as The Doors, and even Jim Morrison was shocked by the music the group created. Wächtler has worked to get his hands on this record since he first started Merlins Nose, and was finally able to release it in 2017.
.
00:10 / 00:58
The Glinting Spade was first released in 1999, but its gently floating acoustic melodies and near-whisper-level vocals will make you wonder if you've been transported back to an alternate version of the '60s. The record is cosmic and strange, yet the gentle songs create an atmosphere of peace and spirituality. It's a quiet, transcendental journey through the mind. There's a pagan folk element to it that was also present in the work of artists like Donovan and Nick Drake. The compositions are consistently simple, but also project a feeling that magic is all around us and anything is possible.
.
00:10 / 00:58
The Trio Mandili are from Georgia in the Caucasus, which is on the border of Europe and Asia between the Caspian Sea and the Black Sea. The three women who make up this group sing in Russian and play Eurasian folk music that is confident, emotional, and powerful. The group started in 2009 and earned a viral hit on YouTube with their song "Apareka" (the video currently has nearly six million views). The harmonies are piercing and the guitar chords are incredibly eerie. The group is especially popular in parts of Asia and Russia; their CD sold so well that Wächtler decided to also press it on vinyl.
.
00:10 / 00:58
Ritt Durch Den Hades is a rare German psych-folk record from 1979. It mixes pagan elements with prog-rock influences, all the while staying essentially within the folk tradition of music. Wächtler first learned of Gulaab years ago when a friend of his showed him a live CD of his from the '90s. This friend eventually needed a new copy and searched high and low, eventually finding the artist himself, which led to him tracking down this obscure early release. This record is an experiment with sound at its core, more than it is focused on traditional songwriting. The songs are stirring, yet have an almost incomplete, constantly evolving quality. He manages to make his acoustic guitar sound almost mechanical.
.
00:10 / 00:58
In the early '70s, teenage British folk singer Mark Fry went to Italy and recorded Dreaming With Alice, which got very little attention at the time, but has since become one of the most treasured lost psychedelic folk records ever, coveted by collectors with furious passion and a willingness to spend major bucks. Though Fry continued to play music in some shape of form, he wouldn't release his sophomore album until 2008, at which point he was already a cult legend. The music is simple, acoustic, and punctuated with flutes, dreamy melodies, and spaced-out guitar counter-melodies. It's truly a classic of the genre.
.
00:10 / 00:58
It's Psychedelic Baby is a collaboration between Wächtler and writer Kleman Breznikar. This is an in-depth 130-page full-color magazine full of interviews, reviews, and features. The scope of the magazine is much wider than just psychedelic music; it also covers straight-ahead punk, jazz, metal, and prog-rock. It's Psychedelic Baby has continued on, now with over 500 interviews. This compilation, while technically a bonus to the premiere release, serves as a snapshot of the modern international psychedelic rock scene.
.
00:10 / 00:58
Though I Fenomeni formed in Italy in 2010, the group put a lot of effort in making their record sound like the '60s. There's lots of fuzz guitar and farfisa organ, channeling the unhinged, druggy sound of the Seeds and Strawberry Alarm Clock, which is to say it's fun and a little campy. Wächtler challenges anyone to listen to it and see if they can tell the difference between this and any number of lost '60s classic garage rock records. The group remain relatively obscure even in Italy even among a modern-day garage rock-loving audience. A shame, Wächtler thinks, as it should be right up there with some of the other more popular bands of the genre.