LABEL PROFILE
Loretta Records Puts a New Spin on the "Golden Age" Sound
By J. Edward Keyes · July 26, 2021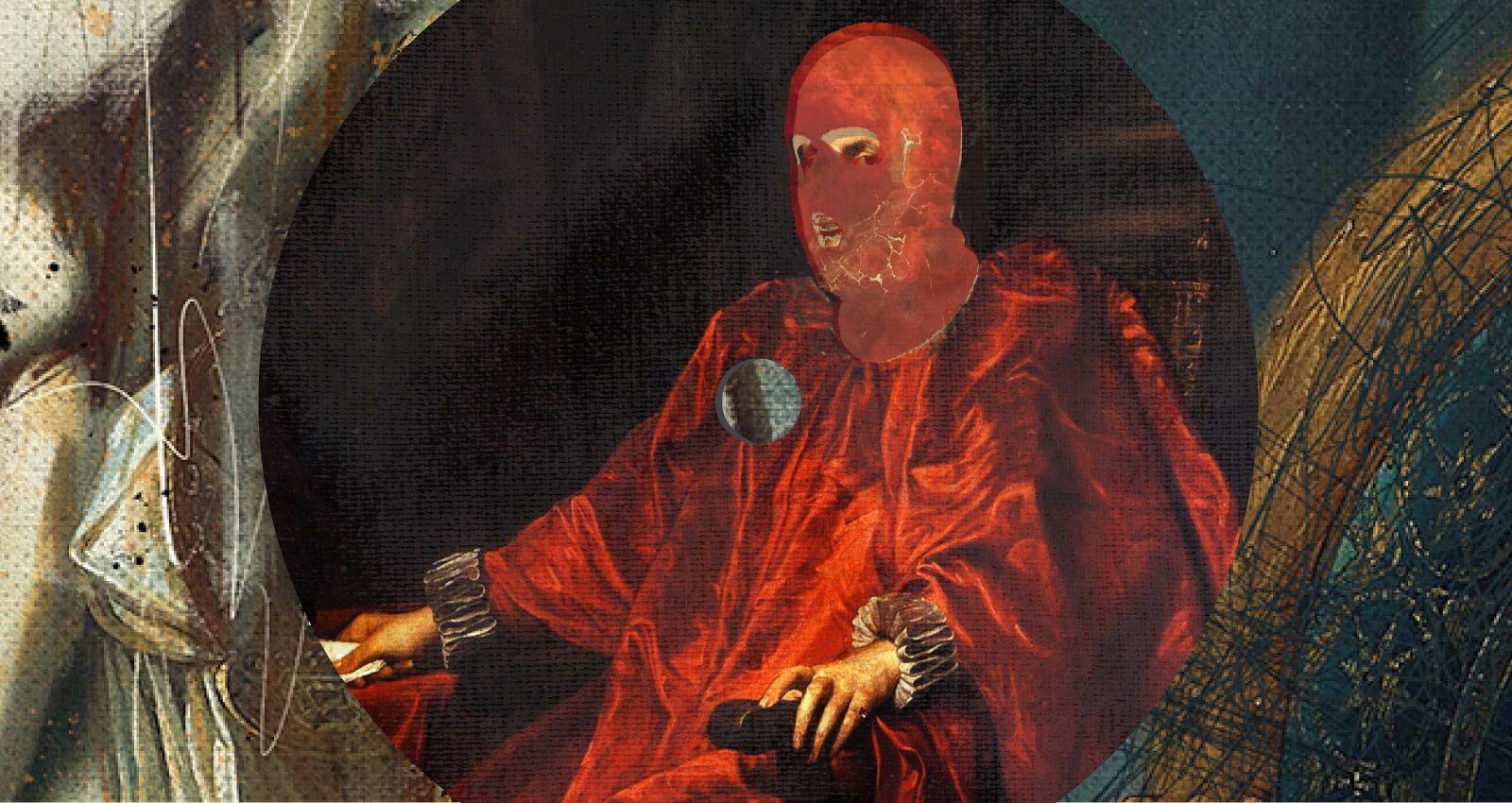 The revival of the gritty sound of hip-hop's "Golden Age" is well-trafficked territory at this point. But when Observe Since '98 first launched his label, Loretta, in the late '90s, enthusiasm for the sound was hardly en vogue. At the time, Observe was making beats in his bedroom in Madison, Wisconsin, taking advantage of the influx of affordable recording software. There was a hitch, though. "I wanted to hear rapping on my beats," Observe says. "And at the time, the scene was in its infancy, and the few people who were decent already had good producers. So the only way to hear rapping on my beats was to just rap myself."
Observe enlisted the help of his best friend, Raku, who took over beatmaking duties while he shifted to rapping. The pair generated a modest local following, releasing two records before teaming up with another local beatmaker named Man Mantis. "He was a student going to University of Wisconsin, and he'd heard about us through the college newspaper," Observe says. "He reached out and said, 'Hey do you guys wanna meet up and check out some of my shit?' So we met up with this kid, and he was making these beats on this MPC in his tiny dorm room."
Merch for this release:
T-Shirt/Apparel, Vinyl LP, Cassette, Compact Disc (CD), Vinyl, Vinyl Box Set
Thinking Mantis had the potential to be the next DJ Shadow, Observe and Raku decided to formalize their work together. They chose the name "Loretta"—the nickname for a gun Observe and Raku liked to shoot recreationally during recording sessions—and released Mantis's debut, Dawn of the Def. "It was a struggle back then," Observe remembers. "The problem was that your musical world was your town. You're selling in consignment, you're selling in little stores, you're playing local shows. It was very hard to move up the ladder—even if you toured, you're just touring colleges locally in the Midwest."
After the Mantis album fizzled, Observe decided to close up shop. "I saw a change in mainstream hip-hop in general," he says. "The Southern hip-hop sound was dominant at the time, leaving the sample-focused stuff behind and becoming more synthesizer based. It wasn't for me anymore, so I just stopped listening to rap music and hip-hop music altogether for about 10 years."
It was tragedy that brought Observe back to making music. "One of my close friends during the early years of Loretta was a guy called DJ Soul Twist," he says. "He was traveling home from Los Angeles to Wisconsin, and he got carjacked and they killed him and his two dogs. I went to the funeral and I was going through grief, and all of this weird nostalgia started setting in. I don't know what happened, but something made me go out and buy a record player and start collecting vinyl again. My wife went on a weeklong work trip, and I started making beats in the kitchen on my laptop. That session of working through the grief by making these beats became [Observe's 2016 album] Spirit Driven. I revived the name Loretta as a symbol of the friendship I had with him."
At the same time, thanks to albums like Roc Marciano's Marcberg, the underground had worked its way back to the sample-based sound that Loretta was virtually alone in pursuing 10 years earlier. (Duck Down Records comes to mind as another.) Upon reactivation, Loretta released cassettes by a host of marquee underground names: Rome Streetz, Benny the Butcher, and Sadhugold, to name a few. These days, it exists primarily as an outlet for Observe's own work, and his albums consistently re-think the way sample-based hip-hop should sound. Case in point: Rather than pulling beats from old, familiar American soul records, Observe sources sounds from international LPs—French yé-yé, Russian pop, Chinese classical music, and more. The resulting songs retain all of boom-bap's cinematic sweep, but because the source material is so unfamiliar to Western listeners, it feels almost surreal. This is all part of a greater design. "I'm a little bit sick of hearing the people in this musical realm just try to recreate the music they grew up on over and over again," Observe says. "It drives me crazy to hear people sampling records now that Mobb Deep or Kanye sampled 20 years ago, and they're acting like there's no frame of reference. That doesn't make sense to me, and it doesn't make sense to make another album that's modeled after a crime film. We've done that, and it's not that interesting. Those aren't releases that are gonna be remembered in five years."
Here, Observe talks us through some of the label's defining releases.
Merch for this release:
Compact Disc (CD), Cassette
"Jazzbrain was the first instrumental project where I felt like it was more an album than a beat tape—it had a theme and a focus. The title just popped in my head, so I went to the internet to figure out, 'What the fuck does "jazz brain" even mean?' And then I found out there's a whole scientific theory behind it, and I was like, 'This is pretty fascinating.' I'd heard so many obviously jazz-driven beat tapes, but I wanted to do something different—something that had an idea running through the whole album. To me, that's the first Observe album—all the other ones are beat tapes. I also bundled some short videos with it, because it was the first release where people were noticing what I was doing, so I was trying to push more and find different ways to market these tapes and the music."
Merch for this release:
Cassette, T-Shirt/Apparel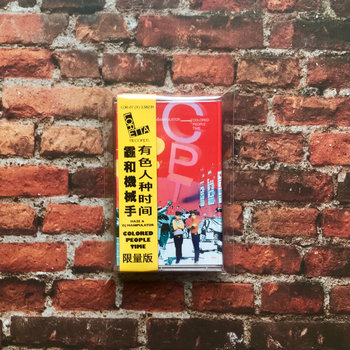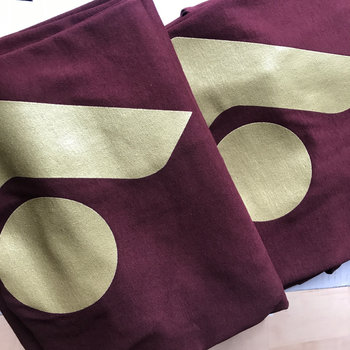 "Haze of Main Aim had a social media account that was just him showing off his cassette collection, so I knew he was this hardcore tape collector. He reached out and said, 'Hey, I'm a rapper. Me and my buddy want to start our own tape label, we need help getting it off the ground.' I checked out his music and fell in love with this album, so I said, 'Hey I'll work out a deal with you. I'll dub your first album, I'll do everything for it. In exchange, I wanna release CPT.' We did 25 tapes, and they sold out in a couple hours. That showed me that these smaller, underground artists had strong fan bases, and those fan bases had a hunger for tapes.
"Haze is great, because he's just got so much conviction. He's so earnest, and there really isn't anybody in the scene who speaks like him, and talks so personally about different subjects. He's arguably one of the more slept-on talents in hip-hop. He had a tape label called City Yard for a year or two—I don't know if they're still functioning—and they released some great stuff, but I've been begging for another album with him and DJ Manipulator, because I just think those two together are the perfect combination. I mean, if I decided tomorrow that I was gonna start releasing other people's music again, this is one that's been on my list forever to release on vinyl."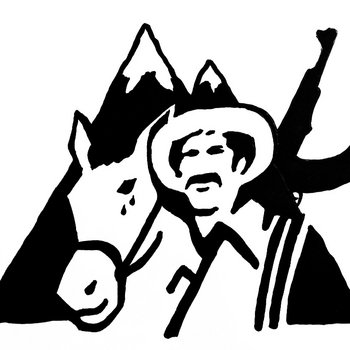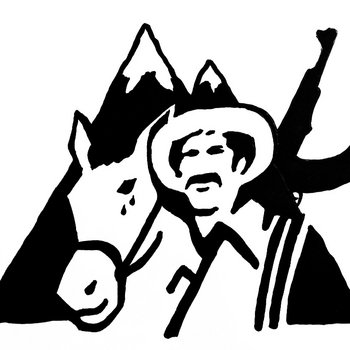 "I decided after the success of Colored People Time that I wanted Loretta to be more rap focused. I was just getting back into listening to this stuff, and I didn't have a good who's who of who was hot and who was coming up, so I asked [Chicago producer] Spectacular Diagnostics, 'Is there someone that I need to know about right now?' and he said 'Absolutely, this guy Crimeapple.' He sent me this video of Crimeapple freestyling at some radio show, and I was like, 'Yup, that's the guy.' So I reached out to Rob [Kupiaj] at [German label] FXCKRXP, and I just said, 'Hey, you put out his guy's CD, we wanna put out his cassette. Is there some way we can broker a deal here where you introduce me to him, and I'll introduce you to someone I'm working with?' Turned out, he wanted to release Spec's project on CD, so one thing led to another. This album is just one of those albums where, when I heard it, I knew it was gonna be a classic. The tape sold phenomenally well. He's just a monster—not just his lyrical ability, but also his understanding of the business and how to market himself. When he did his feature on my album, just those few interactions I had with him let me know, 'Oh, this guy's got it all figured out. He's gonna be just fine.'"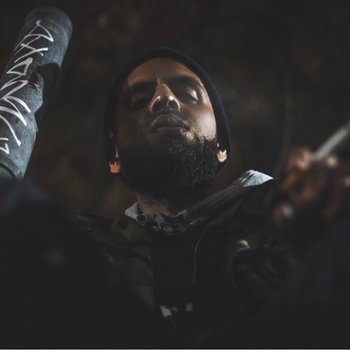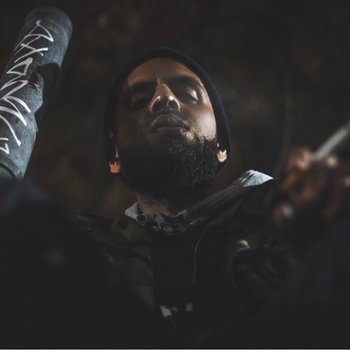 "The whole thing with the [Cousin] Feo record that's so interesting is that we had a contest saying, 'Hey, send us your submissions. We're gonna pick the best one, and we'll put out the cassette.' And his just absolutely stood out, no questions asked. It was just so well recorded, his voice was unique, his perspective was unique, he had great DJing cuts. I was like, 'This album is ready to go, I don't even need to put any money into this. You're a no-brainer.' It's just great to see how much he's exploded. He's another one who sort of figured out his own lane really. [Cousin Feo is known for making soccer-themed records —ed.] Now, he's getting sports endorsements and shit. Him and [frequent collaborator] Lord Juco, those are two people I always liked from the beginning. They're such nice guys, and to see something really happen for them—and they're not just fucking making crime albums—it's fucking amazing, you know?"
Spectacular Diagnostics
Raw Studies
Merch for this release:
Vinyl LP, Vinyl, Cassette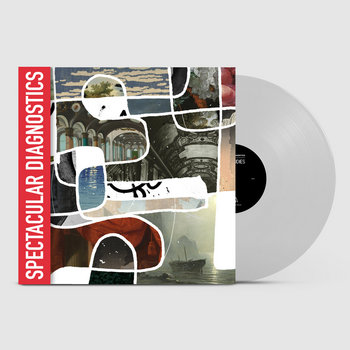 "This one we actually did real vinyl for—our first vinyl releases were him and Evildewer, who's an old producer friend of mine. This is also his first album—the stuff we released before, we were sort of combining little EPs he'd put out. This was the first one where he sat down to make an album, to be released on Loretta. I like to surround myself with people who are more talented than me, and that guy is just a beast. Not just the sample-based stuff, but the synthesizer-based stuff, too. So now he's got a whole following in the 'lo-fi chill' world. He's another person where it's been exciting as a friend to see him blow up. I remember him complaining way back about the fact that he'd have to beg rappers to do a feature on a beat. And look at him now!"
Merch for this release:
T-Shirt/Apparel, Vinyl LP, Cassette, Compact Disc (CD), Vinyl, Vinyl Box Set
"I have this theory, especially with the underground and how accessible it is to make beat-sampling music, that you can literally download three apps for your phone that will give you all the capabilities of an SP-404. Anybody can do this, which means that anything that exists in the audio world has probably been sampled—maybe not by somebody noteworthy, but it's been touched. So what I'm obsessed with is finding these different genres, these time periods that I don't think anybody has touched, just because they don't jump off the page as 'Griselda-sounding beats' or something. While making this album, I came across a record that ended up being money in the bag—I can't remember who the original artist was, but I just noticed that a lot of those yé-yé pop records had a lot of weird little dark moments. There'll be like five seconds of darkness among all this sort of annoying shit that's going on. So I kept digging through more and more, and I just kept finding greater stuff. I would look them up on whosampled.com, and nobody was touching these records. So I knew I stumbled on to something that was pretty fucking cool. There's a lot of stuff on this album—there's Russian samples on there, there's some music from Asia. But it was because I enjoyed sampling that stuff so much that led to me doing a follow up, Le Dernier Royaume."