LABEL PROFILE
Longform Editions Curates a Digital Gallery for Listening
By Erin Margaret Day · November 23, 2021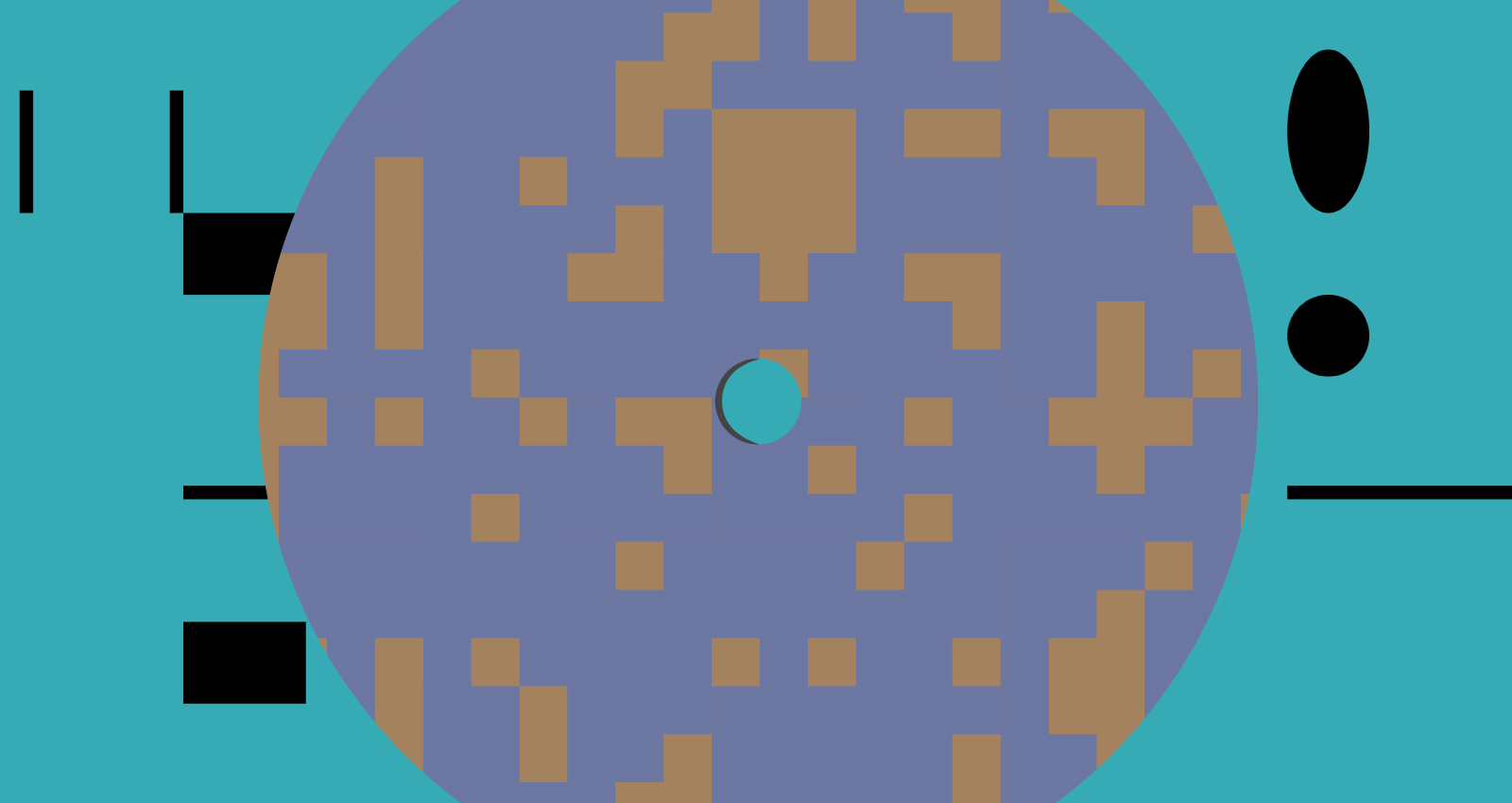 Mark Gowing and Andrew Khedoori of Longform Editions have both been working in and around the music industry in different capacities for over two decades. Their paths first converged in the mid '90s, when Gowing was working at the Rolling Stone Australia office and Khedoori was always stopping by.
"Mark and I had mutual friends and we kept seeing each other at the same shows," Khedoori explains. "We were part of an indie scene that was good-natured and open-minded. Music was a big touchstone in our friendship and we kept dovetailing into discussions about design and how the CD era had diminished that aspect of a music release."
Around that time, Khedoori played Gowing a demo collaboration between Oren Ambarchi and Chris Townend, who were struggling to find a home for their experimental pop alias, Sun. "We loved the record and spent a good time lamenting to each other about the music industry and its shortcomings, before we realized that we should just take action," Gowing recalls. Ambarchi suggested Khedoori start a label to put it out, and in turn, Khedoori suggested Gowing direct the design. They officially joined forces in 2001 with Preservation, a label focused on releasing a wide range of remarkable music from all over the world, with an emphasis on great art direction.
Gowing and Khedoori ran Preservation together for 15 years before deciding they were both suited to a less traditional approach to sharing music. "Mark and I were looking for a new project that we could do well within our lifestyles, which have changed a lot since we started Preservation," Khedoori explains. "I'd also been thinking a lot about my own listening experiences in my final years at [community radio station] 2SER and how they were being reshaped in the digital era. We wanted to do something that played to our interests, but also wasn't a typical label release-type scenario."
They began distilling those interests's essential elements: music that was "stimulating and challenging, but also engaging and enjoyable on other levels—so we thought of music that came from a singular focus, but [encompassed] a lot, and then thought of how to use time, space, and listening as a way to frame a collection of works," Khedoori says. Through working with contemporary composers with Preservation, Khedoori and Gowing had become aware of the "restrictions placed on these musicians by a system that is essentially in service of pop music," Gowing says. They first tried to address this by creating Preservation's Circa series of experimental recordings released on CD with very cheap laser-printed packaging. "The aim was to keep the price point as low as possible to encourage adventurous listeners," Gowing explains. "Circa worked quite well, but inevitably was still hampered by its physical format. We knew that this approach was fresh and exciting, but it still needed to be set free from music industry constraints. In the end, I think the Circa series was the prototype for what became Longform Editions," a project named for its concentration on extended, focused sonic experiences.
A digital-only strategy enables them to take more risks, and release music from lesser-known artists. "Digital music is far more sustainable in the context of experimental art practices," Gowing says. "By removing manufacturing costs, we have created a model with very little financial pressure, and our footprint is tiny. We are also able to keep the price point very low for the listener, which means more works can be heard. Removing the need to manufacture and distribute releases also allows us to be nimble and responsive—we can share works that are happening in the now."
Unlike a conventional label, Longform Editions is not about singular releases, but prefers to present a broad group of artists and ideas alongside one another. Following the idea that "a rising tide lifts all boats," they release four pieces at a time every other month, placing the music of more obscure composers alongside that of artists with more name recognition in the sonic equivalent of a gallery show. "Visibility for new artists and their work is important for the momentum and evolution of any art," says Khedoori. "We've definitely seen some interesting connections made as a result and a lot of people who follow the project as a whole love that aspect of discovery it can create. Some pieces by these [lesser known] artists have proven really popular, so if Longform Editions can [be] an easier route to developing an audience, that's great."
Additionally, the label seeks to encourage what Khedoori calls "absorptive listening for the everyday," where the music can be accessed and engaged with almost anywhere. "Often this kind of music is assumed to be heard in specific spaces—at home, maybe because it's on vinyl or CD, or in a live venue. We are keen for the malleability of the digital format, to have these works go with you wherever you are, it may be on a walk or on your commute, basically these works can be a part of your everyday (or everyday environment) rather than part of some rarefied experience that sits outside of that," he says.
According to series contributor Lori Scacco, Khedoori and Gowing's project does a lot more than merely helping more obscure artists locate audiences, though. "Longform Editions as a curatorial space presents such a unique opportunity for an artist—pandemic or no pandemic," she says. "There's a rare fluidity to their format and philosophy, untethered by physical production deadlines, and it afforded me a singular process that I'd never experienced within traditional label structures. It also changed the way I listen and, ultimately, how I compose. Longform Editions gives us time and we make something of time, without limits or parameters of genre. That trust and freedom is evident in every edition they release. There's a generosity there and a purity of intent, and it's as deep as you make it, both for the artist and the listener."
Here is a virtual gallery of ten releases showcasing the strength and magnitude of this label's commitment to absorptive listening for the every day and the modern listener.
Over time, Longform Editions has moved away from the idea of "deep listening" to encompass a broader range of engagement, but in its first year, deep listening was a central focus. Japanese composer Midori Hirano had never encountered this idea before being asked by Khedoori to submit a piece. When she read Pauline Oliveros's definition of deep listening as "exploring the relationships among any and all sounds, whether natural or technological; intended or unintended;  real, remembered, or imaginary," the word "unintended" is what struck a chord. Hirano played as intuitively as she could on a piano without any specific ideas.
The piece functions as a kind of detox from "absorbing or putting out too much information or self-images which can easily get piled up in our daily lives," Hirano explains. "The whole process of composing this piece was like a sonic meditation for myself, and it would be my pleasure if it can work in a similar way for the listeners, too." Hirano was one of the first artists to really "upend [Khedoori's] expectations," using the project to challenge herself and her process—something they very much encourage—with an improvised piano piece which is "raw and intuitive, but wholly absorbing; in thrall to Midori's utter focus," Khedoori says.
Megan Mitchell, aka Cruel Diagonals, was honored to be one of the earliest artists Khedoori thought of contacting. Mitchell was still very new to music production at the time and this was her first attempt at using a Eurorack modular synthesizer—which she had only had for two months—in the composition process. While this results in some parts sounding a bit rough around the edges, Mitchell finds that it's one of the reasons her work has the impact on the people it does; she approaches art-making with a DIY punk aesthetic. "It's always been more about the emotions conveyed and the compositional journey, never about purism or elitist approaches. Music-making is for everyone, and one can find musicality in just about anything," Mitchell explains.
Mitchell was fortunate enough to host Pauline Oliveros and IONE at a festival in Seattle only months before Oliveros passed away in 2016. They conducted a workshop and some of the exercises involved "singing sustained tones to match the pitch of other tones in the room," Mitchell says. Monolithic Nuance was an interpretation of this prompt: Mitchell made field recordings and then listened back to them for a melodic or rhythmic point to jump off from. The main field recording in this piece was from a then-coworker's breast pump (which she consented to having recorded). "The melody and cadence were so compelling that it ended up being one of the more central passages of the composition," Mitchell says.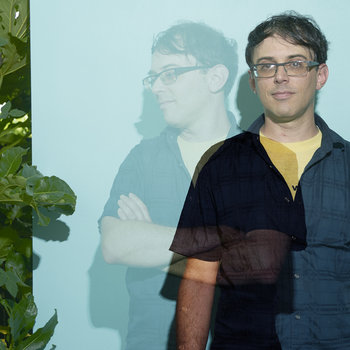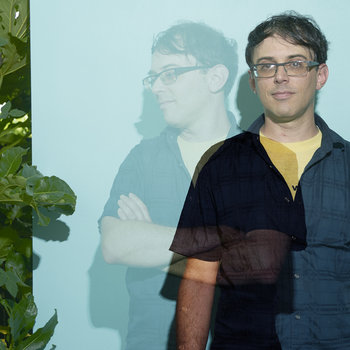 Rather than use a variety of aliases in order to cover lots of sonic territory, Strategy has worked in the space where ambient, dub, techno, house, noise, and audio-visual performance meet, maintaining the connection of each to the others by releasing it all under the same name for over two decades.
The Babbling Brook is an improvisation that was recorded directly into a stereo digital audio file using only a couple looping devices, a filter box, a mixer, and other equipment Paul Dickow salvaged, repaired, or built himself. It is the synthesis of twenty years spent attempting to evoke the "unique effect of listening to the movement of water, in which there is continual, roiling change and chaos, but within a narrowed, highly specific range of dynamics and timbre, a sort of controlled, pseudo-random condition," Dickow says. The main recurring drone in this piece is derived from a two-second sample Dickow recorded on his phone from sounds his friend and bandmate was making during a live performance. "It's an almost imperceptibly small piece of sound, but I vastly mutated and expanded it using an old (but still supported) audio software called Audiomulch—a bit of a forgotten toolset, but still one of my go-to's for sound design, capable of turning microscopic bits of noise into entire immersive worlds," Dickow says.
At the time it was made, this piece was a detour for claire rousay, who had been working exclusively with field recordings and voice-to-text programs; she supposes she included synthesizer sounds because she was missing the feeling of harmony. Crafted from domestic field recordings and voice-to-text snippets from exchanged love letters, it was always worth it documents a romantic parting of paths. "I think claire plays on immediacy and memory—where we think we are and where we think we have been," Khedoori says. "I think this is our first love song, and while this piece is beautiful and heartbreaking, it never offers any easy answers or neat feelings. It's like rewinding the tape looking for new clues."
Looking back on the creation of this piece, rousay has less to say about the actual work and the process of making it and more about the impact it has had. She is currently on tour, playing her first live shows since its release, and at least one person comes up to her and wants to talk about this piece at each show. "I want to continue this emphasis on and prioritization of human connection. The ability to create is incredible, but more than that, sharing experiences with others," rousay affirms. "How lucky are we?"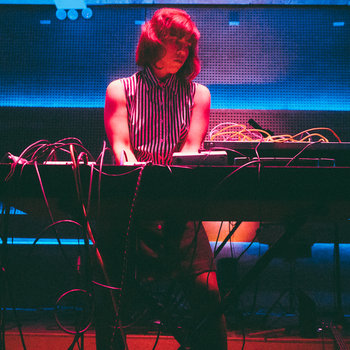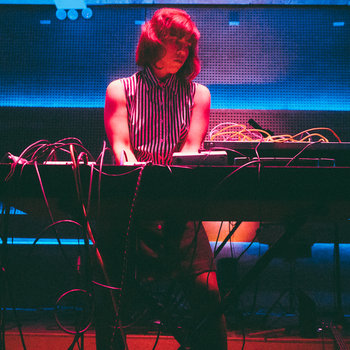 According to Brooklyn-based interdisciplinary sound artist, sound healing practitioner, and educator C. Lavender, "working with Longform Editions gave [her] an incredibly open-ended framework to take chances with [her] work and explore new concepts." Knowing at the outset that the recording would only be available digitally enabled her to "push frequency boundaries that would never be possible on vinyl." Lavender sculpted Transient Seclusion around a "cinematic sensation where the listener is being propelled through a multitude of elusive locations and disorienting phases of time to express a surreal auditory experience of pandemic escapism, through examining the role of what [she calls] being an 'auditory witness.'" Lavender created binaural field recordings around NYC—in tunnels, under bridges, along the Hudson River, and in the street—featuring various modes of transportation. The recordings were typically made from a significant distance as the vehicles went by. "I kept wondering to myself, 'Where could anyone possibly be going at this time during lockdown?'" recalls Lavender, who views the function of intentional listening as becoming a more considerate participant in your life.
Kelly Ruth is a sound and visual artist from Canada whose sound works focus on the interplay between class, economics, and ecology. Ruth uses contact microphones and effects pedals on her weaving loom, "playing" the loom by dragging her hands and tools on its surfaces. She layers the sounds captured improvisationally through loop pedals. Ruth has placed stretched elastic bands where a spindle would ordinarily be to create a low pitch similar to that of a bass guitar. She also works a lot with sound machines she has built herself, like a light-controlled oscillator featured in this piece, in which pitches are controlled by waving flashlights, creating the fuzzy drone sounds you hear departing and arriving throughout the composition. Persistence Beyond All Truth is an exploration of virtual worlds in the midst of the locked down pandemic world it was composed within.
NYC-based composer, producer, and sound artist Lori Scacco was very enthusiastic when Khedoori first reached out to her in 2018, but was waylaid with various other projects. When she finally cleared enough space to work on her piece, the pandemic hit New York, resulting in Scacco no longer commuting to the studio and ultimately abstaining from making music entirely; she did not return to this piece for a year.
"We were in constant correspondence, and she was very open about where she was at," Khedoori says. Once Scacco resumed the piece a year later, she made a conscious decision to keep what she had made prior intact rather than retool with the benefit of hindsight. She wanted to sit with this new headspace, looking ahead rather than behind, as a way of honoring the experience of having moved through something. "She started thinking about the routine of our days and The Order of Things could only have evolved as it did over the timespan and circumstances in which it did. And it's just magical in its motion, nuance, and sense of transition," Khedoori says.
Fuubutsushi is a long-distance quartet that makes music remotely, featuring contributions from Chris Jusell, Chaz Prymek, Matthew Sage, and Patrick Shiroishi. Longform Editions is a great match for them, as Fuubutsushi is inherently longform as a project: waiting is a part of creating for this group. "We as a group have yet to write music in the same space, in the same time, in the same now," Sage explains. "So, we compose with patience as part of our materials. For this longform piece, Chris designed the structure and offered it to us. We recorded and assembled, as we always do, independently. Then, we do the puzzle […] of putting things together and mixing them."
Sage has found as a listener and a lover of this kind of absorptive listening that Longform Editions "demands a unique pace for listeners—not a moral demand, as in 'people listen too fast these days!!!' while shaking a fist at a cloud—but more just an offer to hear differently. The work in this series rewards slowness, it changes time for a period that can feel longer, but in the scale of actual non-human time, is [still] rather brief. That slowness, when adapted to, is brilliant and warm and inviting."