LABEL PROFILE
The Local Action Label Blurs the Borders Between Dance Genres
By Louis Pattison · June 02, 2017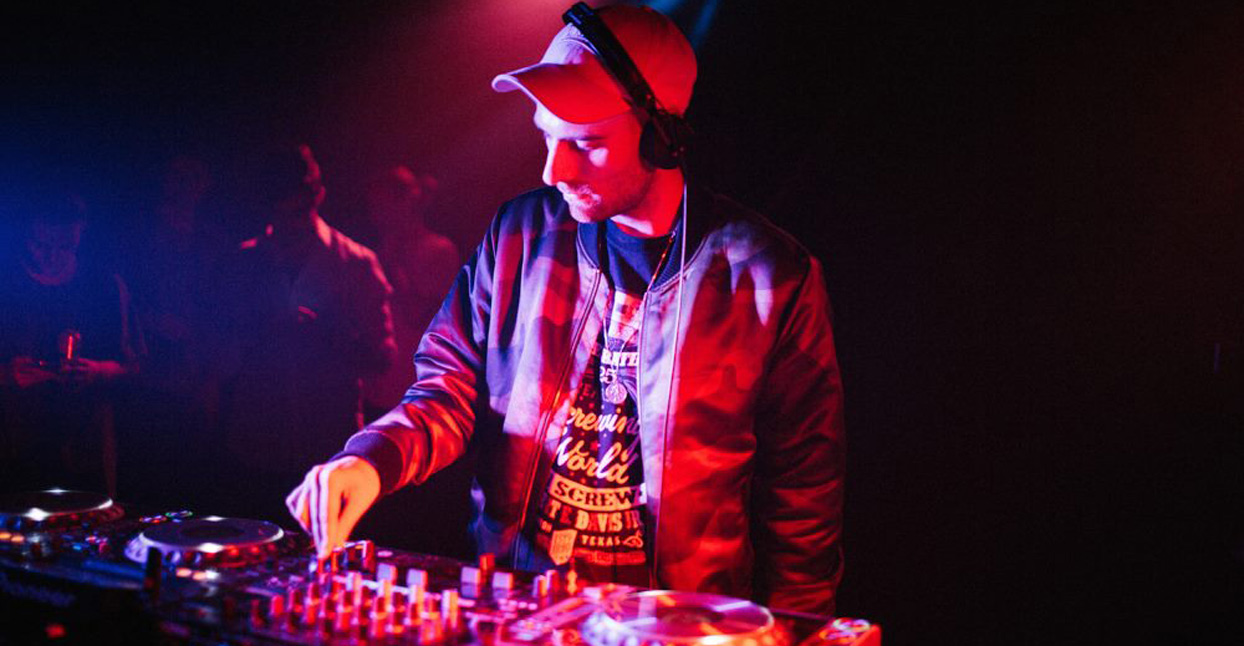 Viewed from one perspective, the history of British dance music is a tale of genres. Jungle, grime, U.K. garage, dubstep—each one born and bred in the nation's capital. Yet it's notable how the key London labels of the last decade or so—the likes of Hyperdub and Night Slugs—have operated in the space between clear genre boundaries, giving equal attention to grime, techno, dub, and countless others. To that list, add Local Action.
Founded in 2010 by Tom Lea, Local Action emerged at a transitional point in U.K. dance music, just as dubstep was morphing from an underground London sound into a global mainstream soundtrack. At the time, Lea was working as the editor of FACT, the influential online music publication located in the basement of Phonica Records in London's Soho. "One day I was sitting with my colleague Kiran [Sande] who now runs the label Blackest Ever Black and Simon Rigg, manager of Phonica approached us, like, 'Why don't you run a label for us?'" says Lea. But Sande had his own distinct vision for a label brewing, so Lea decided to go at it alone. With financial backing from Phonica, Local Action debuted with a volley of 12-inch records, from the likes of T. Williams and Throwing Snow, that sketched out a bumping, rhythmic dance floor sound with traces of distinctly British house, U.K. funky, and grime in its DNA.
"At first, I didn't have any ambition beyond putting out banging club tunes," explains Lea. But as the label grew, he started to have doubts about the label's direction. T. Williams, Local Action's flagship act and author of five of the label's first nine releases, jumped ship to PMR Records, home of Jessie Ware and Disclosure. Some bigger names had expressed interest in releasing music on Local Action, "but it became apparent that, as a small label, we wouldn't be getting their best material." Lea, meanwhile, had become smitten with the atmospheric "cloud rap" of Clams Casino—hardly a natural fit for Local Action's early roster. "Then all of a sudden Type and Tri Angle put out Clams records. I had this revelation: 'They've done it, why shouldn't I?' It felt like we kind of needed to regroup."
Lea's first step was to sever ties with Phonica, and he began to rethink the label's remit. "I started thinking, 'Maybe what's important isn't to have an identity, but to have all these artist that have their own individual sounds.' Most of my favorite artists have followed their own path, be it Clams Casino or Tom Waits." New artists quickly came aboard—among them: DJ Q, pioneer of the rowdy Northern English dance floor genre "bassline house"; Brooklyn footwork outsider LiL JaBBA; and Paul Lynch aka Slackk, formerly the blogger behind Grimetapes, an MP3 archive of classic grime sets.
Local Action found its new spiritual home at Boxed, a London club night organized by Slackk and fellow DJ/producers Logos, Oil Gang, and Mr. Mitch. Boxed is a grime rave, but one with a difference—it's entirely instrumental, with a forward-thinking productions policy, and no MCs. For a while, Lea was sort of an "unofficial fifth member" of Boxed, and it was at these club nights that many Local Action tracks got their first airing. "It suddenly gave a physical context to a lot of the records we were putting out," Lea says. Another key testing ground was New Atlantis, a series of live broadcasts and Sunday sessions on which Lea and label artists like Yamaneko and Deadboy mixed Local Action productions with tranquil New Age music by the likes of Iasos and J.D. Emmanuel.
Lea confesses he's often felt like he was "blagging it" with Local Action—the little label that somehow snared out-of-its-league artists like Deadboy or DJ Q. But it's a mark of just how far Local Action has come that he could land an artist of the stature of Dawn Richard—founder member of R&B girl group Danity Kane, and vocalist of Diddy's supergroup Diddy – Dirty Money.
Lea first communicated with Dawn Richard for a FACT feature, then started sending her instrumentals, and their friendship gradually transitioned into a working relationship. First came a one-off single release, "Not Above That," then later last year, an album, REDEMPTION. "I knew it was such an opportunity. I didn't want to fuck it up," says Lea. REDEMPTION was a critical and commercial success, and scored positive reviews from publications like Rolling Stone and Vogue. Not bad, for a label that's still a one-man operation. "It legitimizes what you're doing," muses Lea. "Your parents know you're an idiot creative who doesn't make any money. But then you can say, 'Look, I've done this and sold tens of thousands of copies.' It's nice just to show you haven't wasted your fucking time."
Six essential Local Action releases
Slackk, Palm Tree Fire
Merch for this release:
Vinyl LP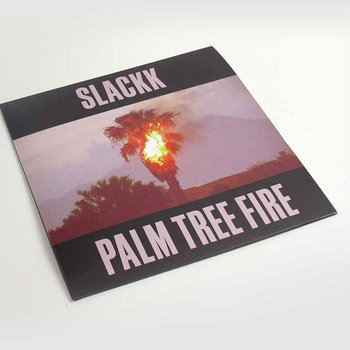 Slackk, the recording alias of blogger-turned-producer Paul Lynch, debuted on Local Action with the 2012 EP Raw Missions. But it's his 2014 album for the label, Palm Tree Fire, which crossbreeds grime with translucent, quasi-Asian melodies that became his key statement. "I'd known Paul for years," says Lea. "He used to run the blog Grimetapes—he was the guy people would ask if they were looking for a specific grime set. It took a while for him to get his production together, but he put in the effort—took piano lessons, everything. By the time Boxed was going, he was flying."
DJ Q, Ineffable
Bassline house emerged from the clubs of northern England around 2002, a rude and rowdy descendent of 4×4 garage. Bassline pioneer DJ Q dropped a few singles on Local Action before presenting his effervescent debut LP in 2014. "From a London perspective, you might imagine he was stuck in this bassline house ghetto," says Lea. "But he sells a load of records in the regions, plays all these club raves and absolutely smashes it. It was the first time we'd approached an artist who was bigger than the label, so to have Q come on board was incredible."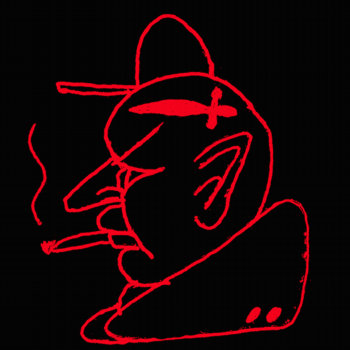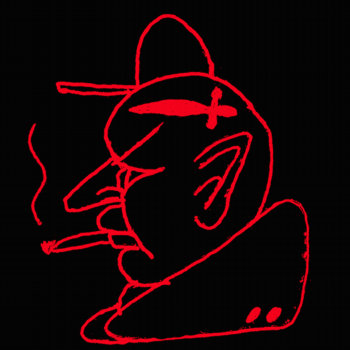 A wild card of the Local Action roster, the Australian-born, Brooklyn-based JaBBA debuted on the label with this floaty, psychedelic collision of jazz, juke, and footwork. "He's a genius, a really unique character," says Lea. "He's just someone who lives his art. Since I've known him, he's lived in an attic studio where he paints these huge oil canvases, makes music, sleeps. He lives his art in a ridiculously intense way. He's so driven. I think he's destined to be a quite under-the-radar cult artist."
Yamaneko, Project Nautilus [Keygen Loops]
Merch for this release:
Vinyl LP
Pixel Wave Embrace, Joe Moynihan's debut on Local Action, was a blissful fusion of grime and meditation music, but its follow-up covers much darker, more anxious territory. "Joe went from being in a really good place to a really bad one. He wrote it while he was in a relationship that was breaking down, but he couldn't afford to move out, and he was speaking to his mum most nights to get through it. Then, the day we announced the album, his mum died, very suddenly. It's very bleak, not the sort of record I ever expected to put out. But Joe is one of my best friends, and it's a real privilege that he would trust me with his music."
D∆WN, REDEMPTION
Merch for this release:
Compact Disc (CD), Vinyl LP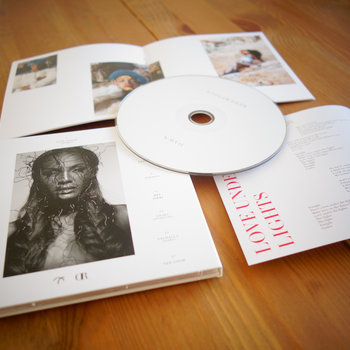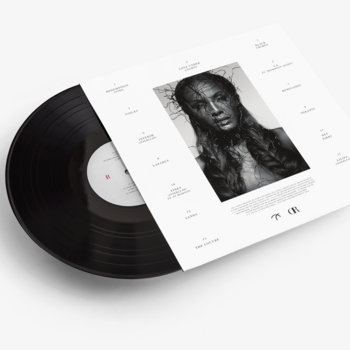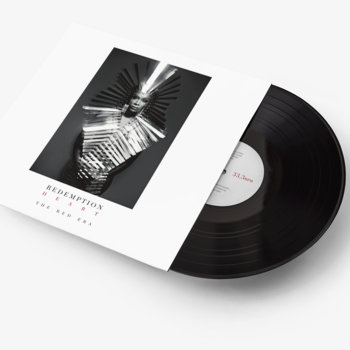 The third part of D∆WN's trilogy, following 2013's Goldenheart and 2015's Blackheart, is a reflective, expansive future R&B record, produced beautifully by Machinedrum. "I started speaking to her over email, as she had her email address on her Twitter, and I started sending her instrumentals. She's got really interesting taste, she's into experimental stuff. Then, over Christmas, she DMed me, like 'Hey, I'm bored of self-releasing—I'd like to work for a label.' We had 10 days to get her single 'Not Above That' together, because she'd already put the date on Twitter. I pulled in every favour to get it done. But D∆WN is a fucking artist. She doesn't stop, doesn't sleep—and that brings the best out of you."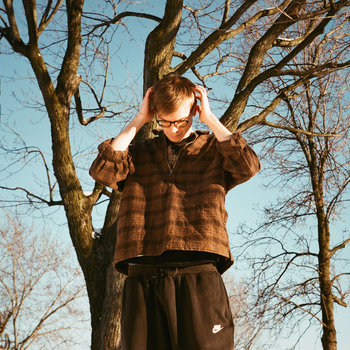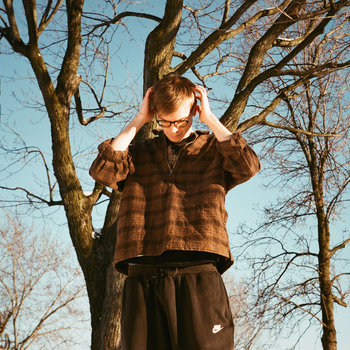 Merch for this release:
Vinyl LP, Compact Disc (CD)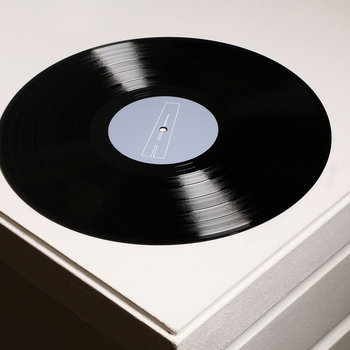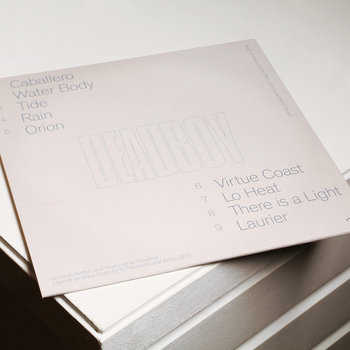 South London-born producer Allen Wooton won early acclaim for his emotional, synth-smeared early 12-inches for the labels Numbers and Well Rounded. But Earth Body shows off another side of his oeuvre, exploring a melancholy, Drake-like pop with Wooton's own multi-tracked vocals placed front and center. "I've been obsessed with this album since hearing the first demos," says Lea. "I've wanted to work with him pretty much since I started this label, so to be trusted to do his debut album is something I'm very proud of. Musically it's very unlike anything he's ever done before, but it taps into a side of Al that, having got to know him in recent years, I've known was there for a while and I'm really happy he felt free and confident enough to bring to the forefront."
—Louis Pattison