LABEL PROFILE
Llorona Records' Forward-Thinking Vision for Colombian Roots Music
By Catalina Maria Johnson · June 13, 2017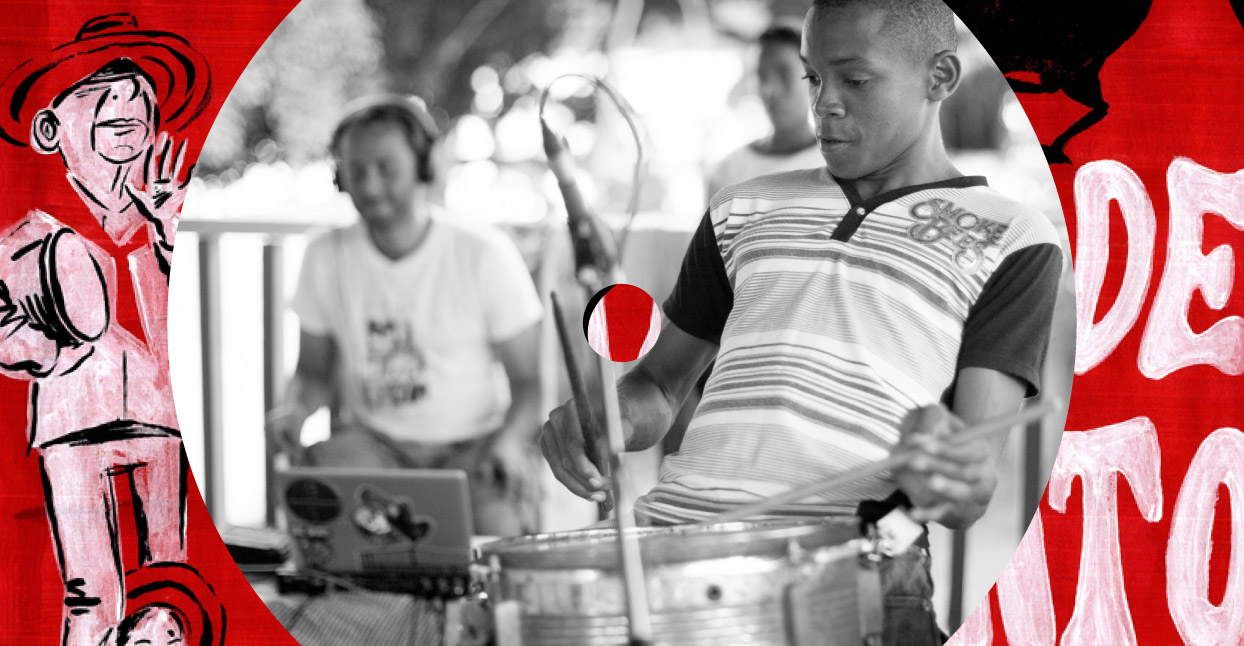 Eddy Johana Gómez describes her brother, Diego, as a shy "mouse in the studio" who also happens to be a talented musician and producer. As for herself, an arts administrator with studies in cultural sociology, she says she has "zero" musical talent—it's all about doing the "boring" stuff, like spreadsheets and budgets. But together, Eddy and Diego are an unstoppable duo, and the 10th anniversary of their Llorona Records label is proof of that.
The siblings grew up in a musical family. Their father was in a folk trio and, according to Diego, some of their happiest moments as a family took place when their dad and his friends would sing traditional Colombian music together. Seeing that inspired Deigo to start playing the guitar; later, he made the decision to study sound engineering in Colombia, and then music production in Australia.
At the end of the '90s, the Gómezes began to notice an "awakening" of sorts—their generation of musicians, producers, and arts administrators had grown up in the urban areas of Colombia, but they were all the first or second generation offspring of families who had emigrated from rural areas to the big cities. The siblings' mission slowly began taking shape: to rediscover their roots music through the traditions of their ancestry.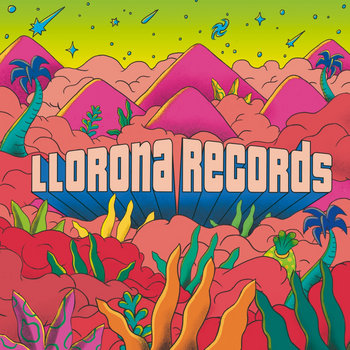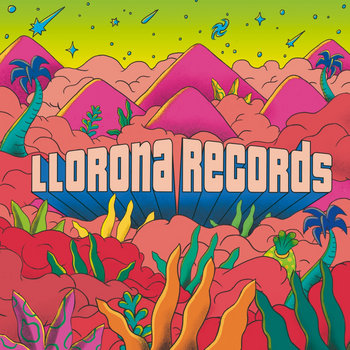 That realization occurred at the same time that musicians like Quantic and Sidestepper were garnering worldwide attention for their discoveries of Colombian roots music. The golden age of Colombian tropical music and its attendant record labels, which lasted from the '60s to the '80s, had disappeared in the face of commercialization and the influence of international pop. There were no record labels, says Diego, with a "coherent point of view" that could connect musical traditions in Colombia to a more contemporary musical language.
And so Llorona Records was born in 2007, with the goal of bringing together a high-tech approach with traditional roots music. The siblings named the label in honor of the "weeping woman" legend, a key piece of Latin American folklore.
The Gómezes' goal was to preserve roots music and ensure its survival, as well as to attract newer—and, especially, younger—audiences to sounds that authentically represented different regions of the land. The artists on the Llorona roster range from the English-language calypso ballads of Elkin Robinson from Colombia's Caribbean archipelago (situated northwest of the mainland), to Los Gaiteros de San Jacinto's centuries-old Afro-Colombian Pacific Coast gaita flute tradition, to Cerrero, Diego's own electronic project that, on its first single, includes the potent voice of folk singer Lucía Pulido. Most recently, Llorona released a Colombia-U.K. collaboration that brought together Los Gaiteros de San Jacinto with renowned dub legend Adrian Sherwood.
Llorona Records is unique in several ways. Besides being founded by Colombians to uphold Colombian music and being co-led by Eddy Johana—one of the few women in a powerful, scene-making role in Colombia's music industry—the duo have achieved a sustainable business model by developing the Llorona Foundation to complement the record label.
Like the label, The Llorona Foundation supports projects that aim to conserve and advance Colombian folk traditions without seeking any financial gain. One example, according to Diego, is a practice from Elkin Robinson's home island of San Andrés, where musicians getting together to sing after they've been fishing all day—a moment of leisure and celebration. Music that is created when communities unite to, "pray for rain or for crops, or to observe moments of happiness in a family, such as the birth of a child," says Diego, are worlds removed from the "artifices of commercial music."
The Foundation has also developed audiovisual projects to respond to Colombia's decades-long historical suffering in the throes of armed conflict. For those efforts, Diego and a team of musicians and producers worked with people living in regions where horrific violence had taken place. The project was a way to both work towards preserving cultural memory, as well as a way to achieve healing and forgiveness. The result is a video series of documented stories and songs which function as testimonies, Diego says, because singing was often the only way to tell stories—"people could not speak and it was dangerous to have political opinions."
The Llorona Foundation has also taken groups of musicians and visual artists into the Colombian jungle to record music and electronic soundscapes as a way to advance ecological efforts to protect the environment. Closer to home, in Cazucá, a neighborhood close to Bogotá, Llorona Records Foundation partnered with the Tiempo de Juego Foundation to build Labzuca, the area's first-ever recording studio and creative laboratory, which is designed to support young people's musical production.
After 10 years, Eddy Johana and Diego are beginning to see the long-term results of Llorona Records' efforts. They mention how the islands that gave birth to Elkin Robinson's music lost access to thousands of miles of sea—the primary source of their livelihood—due to the International Court of Justice's 2012 ruling on a long-time territorial dispute with Nicaragua. Llorona's recordings with Robinson has empowered a burgeoning arts movement on the island, as larger numbers of young people have become involved in music production and cultural event programming.
Despite the label and foundation's roots-music focus, Llorona's forward-thinking vision avoids the entrapment of nostalgia. It's all about the the kinds of stories the Gómezes want to tell. As Diego notes, "We're in a world where we're just inundated with digital content, and bombarded with so much information that that we lose contact with the real stories that are behind the music." (The siblings each specifically mention Bandcamp as a valuable platform for gaining visibility.) As Diego says, "It's becoming strategically necessary to show people that you actually exist."
—Catalina Maria Johnson