LABEL PROFILE
Little Axe Records Reissues Real Unknowns
By Maria Barrios · December 06, 2021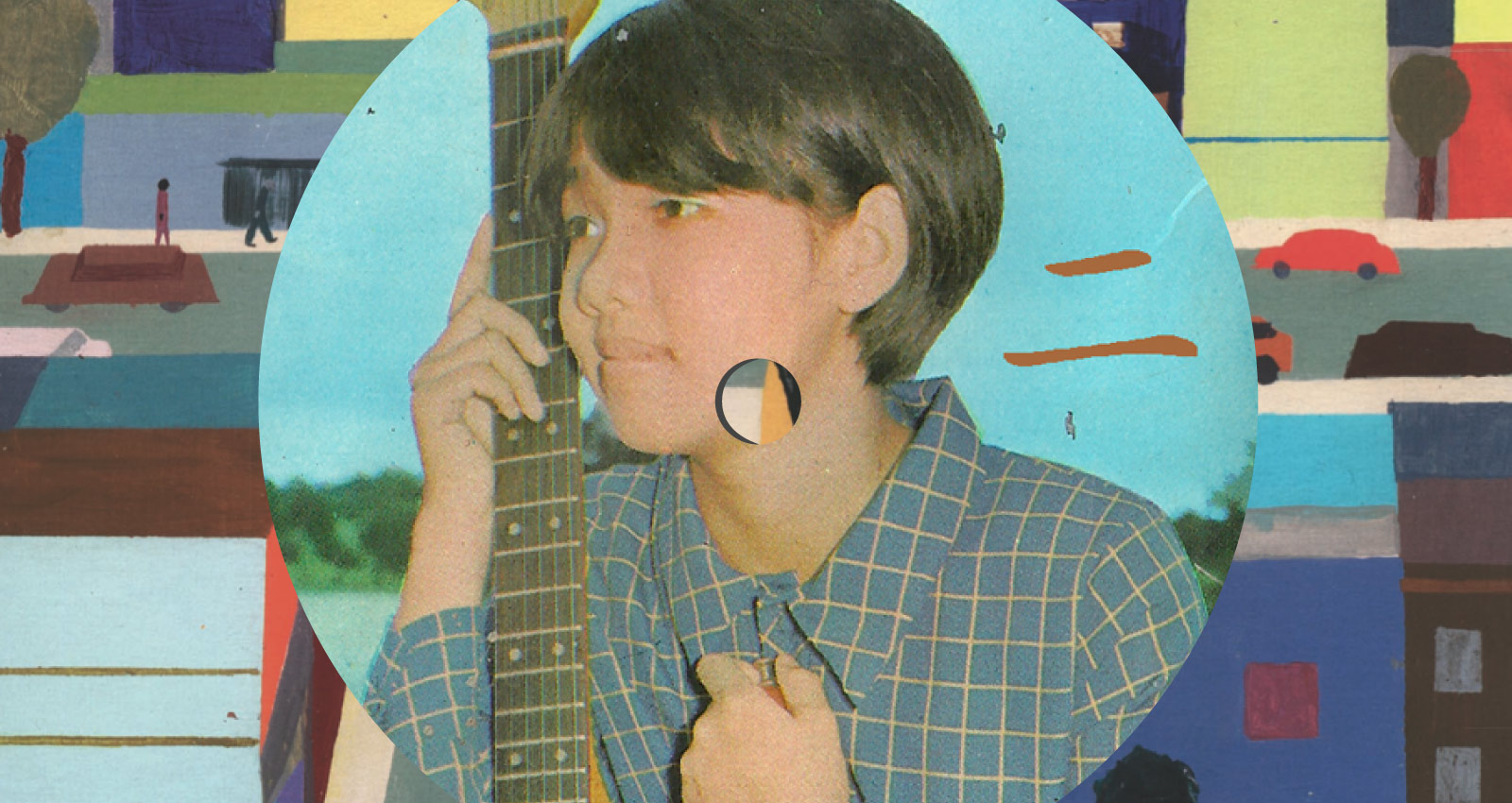 Little Axe Records is both a record label and storefront in Portland, Oregon. The label was started by Warren Hill in 2011 after parting ways with Mississippi Records, which he co-founded with Eric Isaacson in the early 2000s. Hill's Little Axe Records primarily focuses on reissuing small pressings of international music, putting out records by artists that never had a release outside of their native countries, were self-released, or whose music was initially intended to be shared only with friends. "I feel like a lot of reissues are things that are really known and people are really wanting a reissue of it," explains Hill. "But I like to focus more on stuff that people aren't clamoring for because maybe they are not familiar with it."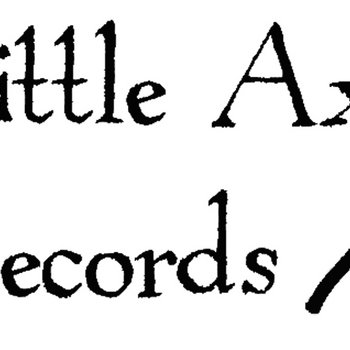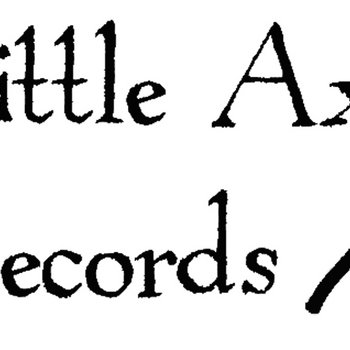 By presenting a wide array of genres from all around the world, Little Axe uncovers lesser-known gems and gives listeners a chance to appreciate foreign folk, devotional, and popular music. Avoiding a reductive approach, the label presents a wide breadth of selections from a variety of nationalities and ethnic groups, such as the private recordings of Oregon pianist Norma Lyon, Tuareg desert blues by Amanar De Kidal, Burmese harp player Su Wai, and Haitian troubadour Ti-Paris.
One unique part of Little Axe's discography are the mixes Hill compiles on cassette, grouping obscure 45s dug out from flea markets and oldies from various countries under title that suggest the mood, provenance, or theme of the songs. The practice started in 2002 with a self-published magazine.
"I used to make a magazine called $2 (comes with a mixtape)," says Hill. "I always liked making mixtapes for friends." For Hill, the $2 mixtapes were an inexpensive way for listeners to have access to music they haven't heard of. Ultimately, "putting together the whole magazine with the mixtape was a lot of work and it was a lot of chasing people to submit articles so I kind of dropped the magazine part and kept going with the mixtapes part," says Hill. "I'm not a writer and I'm not an editor," he adds, chuckling.
Expanding on Little Axe's approach, Hill meditated on American and European reissue labels and their role presenting music. "I find that a lot of things out in North America, especially what concerns Africa and Ethiopia, are really funky and rock and psych, and that's an interesting part of that scene's music but it's a huge wildly varied scene," says Hill. "People want to hear '70s rock or psych, which is great, but I also want other sounds from that era to be heard."
Here are a few key releases from the Little Axe Records catalogue.
Merch for this release:
Vinyl LP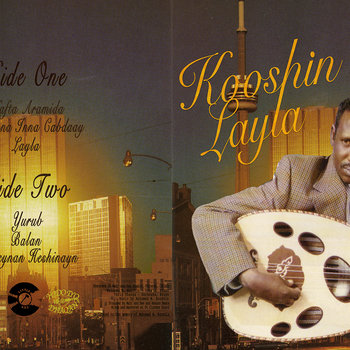 Before emigrating to Canada in the '90s, Kooshin was already a legend in his homeland of Somalia, where he was part of Waaberi, a supergroup that, in its heyday, counted a troupe of up to 300 musicians, dancers, and actors. Torn apart by the civil war, most performers in the group fled the country. In Layla, Kooshin carries on the legacy of qaraami, a style of Somali popular music influenced by Arabic pop, jazz, funk, and soul. Relying on his superlative skill at playing the kaban (or oud, a fretless stringed instrument) and on poetic lyrics sung accompanied by bongo drums, Kooshin deftly performs unusually long, catchy songs like the opening "Nafta Aramida," in which his talent as a composer shines through.
Andaleeb M. Wasif
S/T
Merch for this release:
Vinyl LP
Andaleeb M. Wasif's musical poems are a union between ragas (a melodic framework for improvisation in Indian music) and ghazals (an ancient form of Arabic romantic poetry.) Born into a wealthy family in India in 1928, Andaleeb Wasif was a self-taught singer and harmonium player. Although sought-after by Bollywood for his uncanny talent, Wasif never pursued a career as a musician in the film industry. On how he came across Wasif's music, Hill says "A friend of a friend contacted me about his father's recordings of some ghazals. He had been a child prodigy before being forced to flee the country because of his interfaith marriage." In Wasif's songs, undulating melodies drift over soft percussion. Led by his heartfelt recitation, they create a profound spiritual experience.
Merch for this release:
Vinyl LP
Described by the label as "Andean party music," Puro Tayta Shanti is a compilation of a type of Peruvian folk music called santiagos, which center around the "fiesta de Santiago," an ancestral celebration honoring nature and cattle. With that in mind, the record opens with "Vaca Ratay," a mind-bending listen where feminine voices mix with the loud mooing of a cow. "[It's] a simple and powerful song that is almost a blueprint for other santiagos of the region," says Peruvian-American DJ and musician Rick Omonte, who put the compilation together with Hill. "The compilation is meant to play like a mixtape, but also meant to cover a lot of basic ground for what defines santiagos's sound at its roots. For me, it is the most psychedelic music there is: raw, unpolished, unrelenting."
Wimeanacas Cambodian Band
S/T
Wimeanacas Cambodian Band was a 10-piece ensemble formed in Portland, Oregon by Cambodian immigrants in the 1980s. With only two self-released albums, the group played Khmer-language Cambodian rock 'n' roll at weddings and community events up until the '90s. "I bought a small number of Cambodian tapes at a local East Asian grocery/video store," says Hill. "This one really caught my ear, and it was made locally." Tracks such as "Your Car Is Too Old" and "The Drunk Husband" bring out big synth lines and fuzzed-out guitars, creating a melange of American hard rock and Cambodian '70s psych rock with over-the-top moments that are nothing short of amazing.
Esther Suarez is a Peruvian singer of huaynos, a genre of Andean music and dance that dates back to Pre-Columbian times. Accompanied by harp and distant percussion, Suarez sings about heartbreak and melancholy with sweet melodies that rely on high-pitched notes and simple, repetitive variations of the pentatonic scale. On standout track "Rio Grande," Suarez recounts a forbidden love, with intermissions where she credits the musicians in her group and shoutouts her favorite towns, in the typically festive, down-home style of Latin folk music.
One of You
S/T
"Life is so hard," sings an unnamed Czech immigrant to Canada, who wishes to remain anonymous, per the album's liner notes. In accordance with the artist's request, not much else is publicly known about this collection of recordings other than they were made between the late '70s and early '80s. Tracks like "Life is a Puddle" and "Don't Be Desperate" find the mysterious singer crooning over a mournful organ, alternating between Czech and English, and building tense, sparse odes that are equally haunting and sentimental.
Sosena Gebre Eyesus
S/T
Merch for this release:
Vinyl LP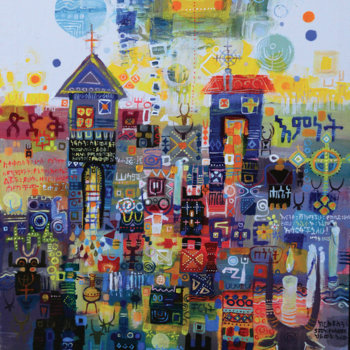 Artist Sosena Gebre Eyesus sings Ethiopian Orthodox hymns over the low buzzing sound of the begena, a ten-stringed harp utilized to accompany meditation and prayer. "I was just trolling YouTube," says Hill. "Looking for interesting sounding things from other countries, and I came upon this lady singing over the begena, and it was unlike anything I've ever heard before. It was very magical to me." On all the tracks, Eyesus' mellow, enchanting voice peacefully coexists with the droning sound of the begena. This is music that lands softly and touches the depths of the soul.
Cantos Oscuros is a mixtape featuring music from Korea, Indonesia, Japan, Haiti, and the Philippines, amongst others. "I won't send you roses/ I won't write you letters," sings Ecuadorian vocalist Hilda Murillo on the sharp opening track "Rosas En La Oscuridad." From there, it's a wild ride through psych rock, reggae, soul, Surinamese funk, and Japanese "group sounds" (a 1960s mix of Japanese pop and Western rock). Highlight "Gran Boua-Kriminel" works as an introduction to Haitian performer and civil rights activist Martha Jean-Claude, a hidden treasure of Haitian folk music. The end result is a collection of handpicked tunes that underscores the label's commitment to promoting multicultural sounds.