LABEL PROFILE
A Guide to Lakeshore Records' Dark, Retro-Centric Soundtracks
By Aaron Carnes · November 28, 2017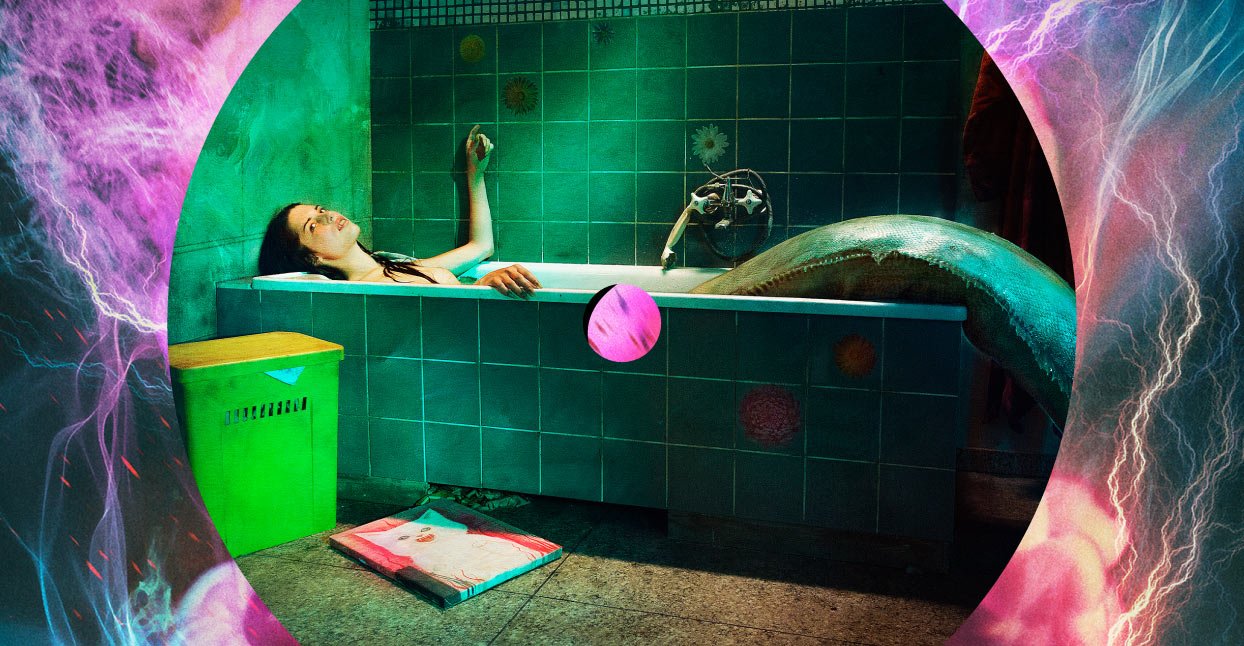 There's a good chance you've heard the music of Lakeshore Records, even if the label itself flies under the radar. Lakeshore specializes in TV and film soundtracks, from indie comedies like Napoleon Dynamite, to thriller-dramas like Drive, and family-friendly affairs like Marley & Me. But a few years ago, the label started to upload a very specific selection of their records to Bandcamp—dark, retro-influenced, synthesizer soundtracks.
This was the idea of art director and A&R rep John Bergin, who's worked at Lakeshore since 2005. He noticed the rising popularity of retro '80s synth music in soundtracks in recent years, as well as an underground music scene of new young bands—ala S U R V I V E—that prefer analog synthesizers to guitars. That genre—synthwave—has bubbled for a while now, but Stranger Things, whose soundtrack Lakeshore released, was easily the music's breakthrough moment.
"I've been listening to, and making that stuff for the past 35 years," Bergin says of synthwave. "So, it's like, 'Oh, finally everyone's caught up. Where have you all been for the past 35 years?'"
It's Bergin's job to look for cool soundtracks to release. Some of the records on Lakeshore's Bandcamp page are well-known, like two volumes of the Stranger Things soundtracks, a series of Mr. Robot releases, and the companion albums for the much-anticipated (and genre-fitting) Rise of the Synths documentary, but he also seeks out obscure soundtracks for low-budget indie films. "I think it's good to be focused," Bergin says. "The labels that I see doing well on Bandcamp are labels like Relapse Records. When you think of [them], it's all pretty much one kind of music. We wouldn't want someone coming to our page looking for Hellraiser and they look to the top of the page see a children's movie."
The decision to create a Bandcamp page for Lakeshore started when Bergin uploaded his own music to the platform, and he saw how well niche genres like electronic, darkwave, and industrial music performed. The list below only represents a fraction of what the label has released over the years. Still, for those who can't get enough eerie analog synths, Bergin's curated collection will undoubtedly blow your mind.
Would Stranger Things be the cultural touchstone it's become were it not for its mesmerizing soundtrack by Kyle Dixon and Michael Stein of the Austin synthwave band S U R V I V E? It's the perfect accompaniment to the show's hyper-detailed retro aesthetic; the show and its soundtrack are intricately linked. The directors, the Duffer Brothers, used S U R V I V E's song "Dirge" for their trailer when they pitched it to Netflix. This was before the Duffers ever spoke to Dixon and Stein. As it turns out, the Duffers were fans of the band—particularly their soundtrack work for the 2014 film The Guest—and wanted to bring the their music to the series' uniquely '80s reference-heavy program. The tracks here contain little bursts of moody, swelling synth vignettes, like if Tangerine Dream met Goblin. If you want more complete, dynamic songs, check out the band's proper albums. But in the meantime, the Stranger Things soundtrack offers plenty of bitesize, otherworldly retrowave pieces to vibe out to.
Synthwave has grown so much that there is a documentary in the works called Rise of the Synths. Synthesizers were used heavily in music in the '70s and '80s, but went out of fashion for a while. Nowadays, though, synthwave artists use the outdated technology to create nostalgic, retro-sounding music. As of the writing of this article, the movie isn't yet finished, but there's such a high demand for a killer Rise of the Synths soundtrack that Lakeshore has put together two "companion albums," which feature contributions from several prominent synthwave bands like Mega Drive, OGRE, Lazerhawk. Think of these as a sampler to whet your appetite.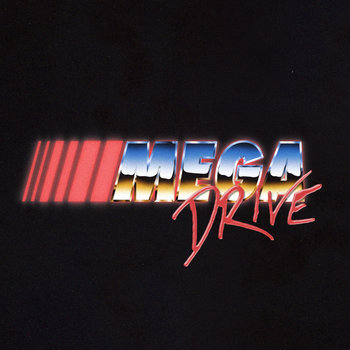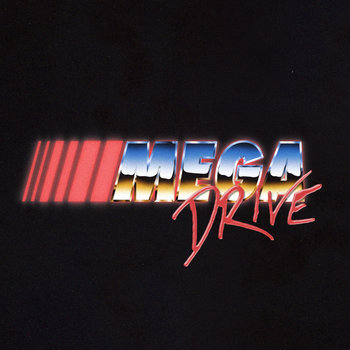 Not everything Lakeshore releases is a soundtrack. The label also puts out several traditional "band albums" a year, like Mega Drive's Seas of Infinity. This record is actually Lakeshore's best-selling release on Bandcamp, neck and neck with Rise of the Synths. This isn't exactly synthwave; the textures are grittier and the beats are harder, almost falling into industrial territory. Dallas-based Mega Drive is founding figure in the synthwave scene, but has also always existed on the fringes of it. With Seas of Infinity, Mega Drive has gotten much darker and more experimental, further outside of the established genre norms. In other words, it might be a challenge for retro purists. But at the same time, the music is so heavy, brutal, and loud, that it's practically begging to be embraced by metalheads.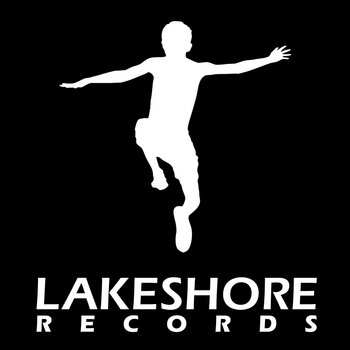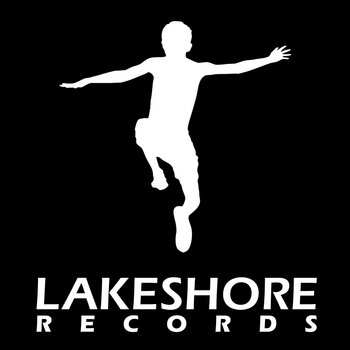 The link between synthwave and retro video games is a close one. The soundtrack for Netflix's Castlevania series is a treat for all the '80s Nintendo-loving enthusiasts out there. It's an animated program based on the plot of 1989 game Castlevania III: Dracula's Curse. In the show, Trevor Belmont defends the nation of Wallachia from Dracula. The soundtrack is mostly orchestrated, but mixed with analog synths. These are dramatic, emotional orchestral pieces with a dark tinge and foreboding synthesizer sounds. It's gorgeous, and at times winds down to barely a whisper of dark menacing atmosphere. This certainly goes beyond your typical animated show or video game soundtrack. It's also nothing like the music for Castlevania the game, and is much more Danny Elfman, but with synths peppered in.
Various Artists, The Void
In truly terrifying fashion, The Void tells the tale of a group of people trapped inside a hospital, taunted by Lovecraftian monsters. The soundtrack is an ominous collection of 32 mostly short songs. It's a fitting soundtrack in that it generates the sense of fear without any real explanation of what it is that is so terrifying. It's very primal and minimalistic. It'll make your skin crawl. Listen to this one in your room, late at night, with the lights out and you'll be scared shitless. It's a mostly quiet, unsettling soundtrack that sneaks up on you like a ghost. The music was scored by the film's director Jeremy Gillespie, as well as Brian Wiacek, Menalon, and Blitz//Berlin. Musically, it's a mix between sparse, ambient sounds and bass-y synths, with gentle wind sounds breezing through the songs.
Merch for this release:
Cassette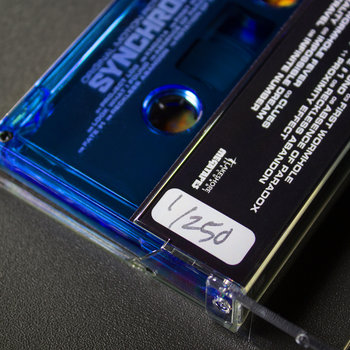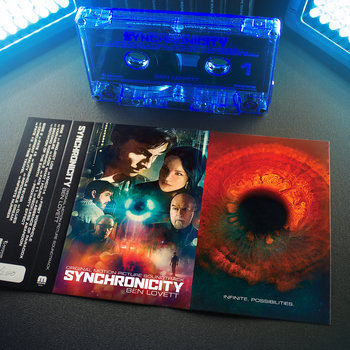 The movie Synchronicity is a fairly obscure mind-bending time travel sci-fi film. For composer Ben Lovett, he really wanted to capture the essence of those '80s John Carpenter films to accompany the visual nature of the movies. Lovett took the project very seriously and only used analog synths. In fact, he went so deep into the concept that he recorded the music in Asheville, NC, the home city of Bob Moog who invented his namesake synthesizer. That's commitment. It's a mostly low-key soundtrack, with songs that are dark, but bleed into quietly emotional heartstring-tugging territory as well. The music never moves very fast or goes anywhere particularly. It feels almost like you're stuck in space, in a time loop, which is precisely the point. Many of the songs feel almost cut short, or rather like mini synth overtures that moves on mid thought, after marinating for a few repetitive moments.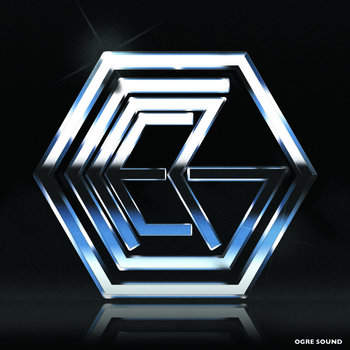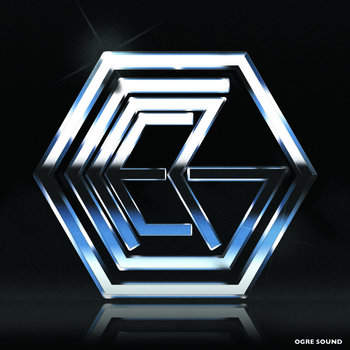 Merch for this release:
Cassette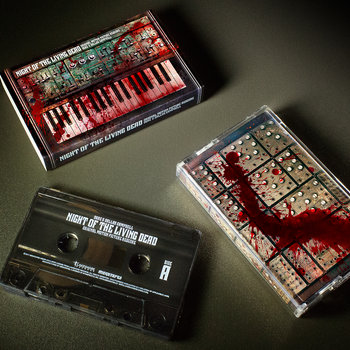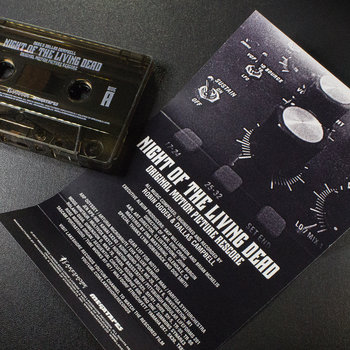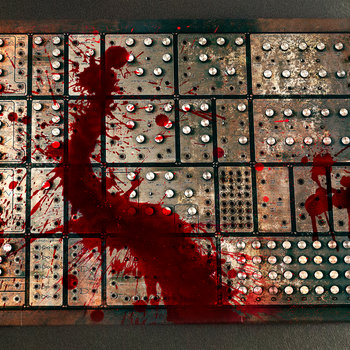 Have you ever wanted to re-score a classic film? This is precisely what synthwave artists OGRE and Dallas Campbell have done on more than one occasion. They've done All Hallows', 2001: A Space Odyssey, and, perhaps their finest work to date, the re-imagining of the zombie classic Night of the Living Dead. The original is an amazing black and white film, but since it was made in the '60s, it has an intense orchestral soundtrack that was indicative of dramatic thrillers of the time. What OGRE and Campbell have done is give the classic flick a spooky synth-driven soundtrack that would have likely been made for the movie, if it had been made a decade later when synthesizers ruled the horror soundtrack game. The two men created this eerie soundtrack after watching the original movie (with the sound off) a million times, and collaborated over the internet, as they live thousands of miles away from each other. The music lands somewhere between the subtly foreboding and lively tense crescendos. More than anything, OGRE and Campbell hope listeners will take something new from the original movie by hearing this soundtrack.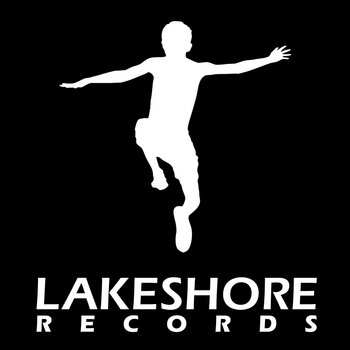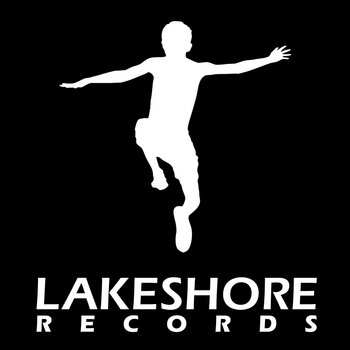 One of the stranger releases on Lakeshore's Bandcamp page is the Crank High Voltage soundtrack, which was scored by Faith No More/Mr. Bungle's Mike Patton. While his primary groups have gone into some strange spaces, Patton has gone much further out there with his lesser-known bands, like Fantômas and his solo records. His vocals-only solo albums are so weird, they are the perfect gift for your friend who's on the prowl for the most bizarre music on Earth. The Crank High Voltage soundtrack is more in the vein of Fantômas with its creepy, horror-rock camp style. His peculiar singing style of using his voice as a noisemaker pops up every now and again, and it's dazzling. The film, the second in the franchise, opted for going tenfold over-the-top than the original. The music marries this innate thriller movie tension with a silly sense of humor. It goes into odd territory: space music, polka, electronica, metal, industrial, but always with a wink.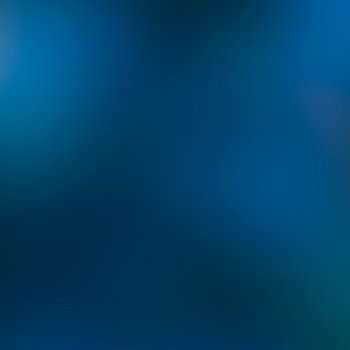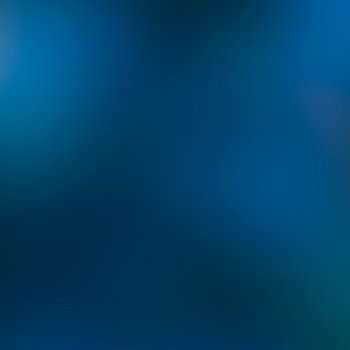 Most synthwave soundtracks are scored for movies in the horror, sci-fi, or thriller genres. Distance Between Dreams is a documentary about surfing. But it's one that takes you behind the scenes and captures the fear, panic, and excitement of trying to catch that one big wave. This doc was scored by Junkie XL, who created a synth soundtrack that isn't nearly as skin-crawlingly creepy as the others, with that sense that something is about to sneak up on you at any moment. Instead, Junkie XL (aka Tom Holkenborg) was taken by how dangerous and solitary the sport is, and set out to create music that captured this emotion. He encapsulated a somber, drifting feeling in the music that sounds like the ocean in music form. Most of the tracks are long and linger in an almost contemplative way. It's dream-like, and allows your mind to wander. It creates a texture for the movie, but as a soundtrack on its own, it's one that will take you on your own journey.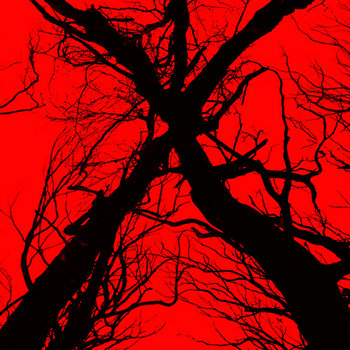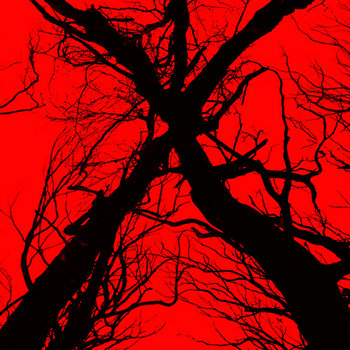 The Blair Witch remake is likely a movie many folks didn't realize had a soundtrack. Its whole point is to seem like found footage. Yet director Adam Wingard actually put in a lot of work to create a compelling ambient soundtrack for the movie, that when played with the action and dialogue, blends in seamlessly, as though it were part of the naturally scary noises found in the "footage." As a soundtrack, it's actually one of the eeriest downloads you can get from Lakeshore's Bandcamp page. While most of the synthwave stuff imbue a strong unsettling feeling, the music is also tempered with a fair amount of nostalgia, done in a tongue-in-cheek way. The ambient sounds here are generally frightening, and could easily be the soundtrack to Satan hanging out in his kitchen.
-Aaron Carnes