LABEL PROFILE
Label Profile: PRAH Recordings
By Andy Battaglia · August 16, 2016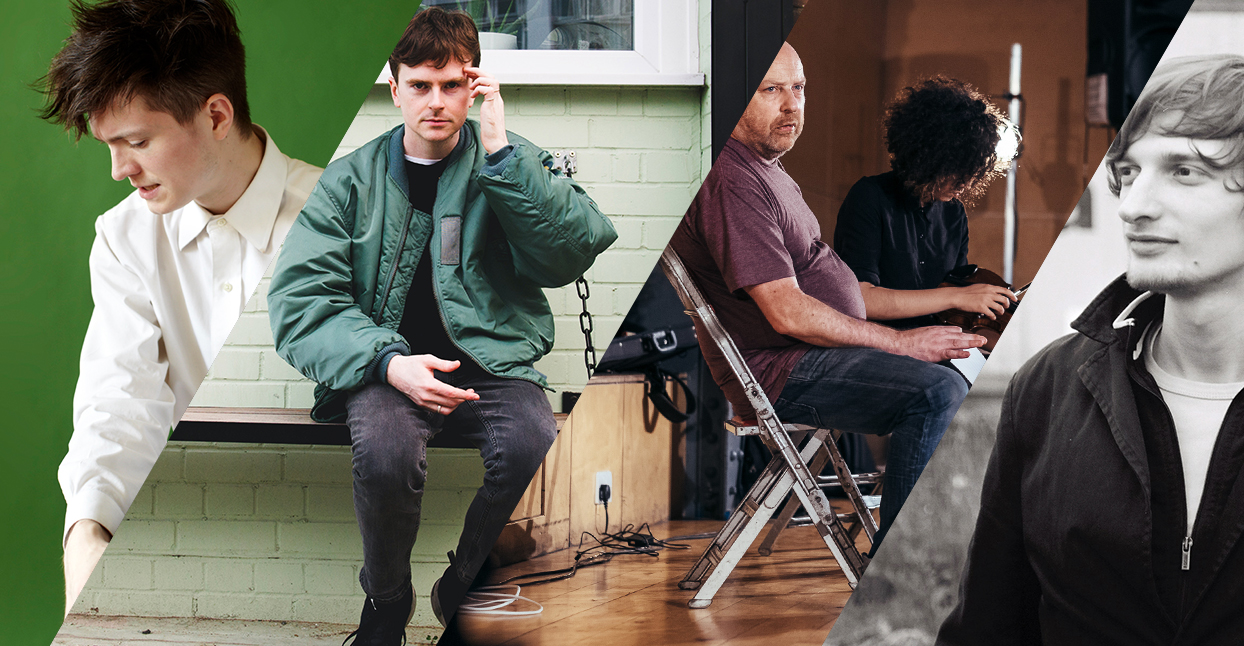 It makes sense that the story of PRAH Recordings is steeped in mystery. Since 2013, the label has occasioned a small but strategically expansive set of releases unbound by genre or creed, with experimental aims but no single target. Stephen Bass—the mastermind behind PRAH—speaks excitedly about new prospects for contemporary classical music and the kind of experimentation favored by the art-aligned improv set, but he also rises at the mention of acid house, punk rock and modern jazz. His listening habits have followed the usual twists and turns of a lifetime's worth of curious aural pursuits.
PRAH evolved out of Bass's involvement with Moshi Moshi Records, a larger label whose roster has included Hot Chip, Bloc Party, Lykke Li, Florence and the Machine, Disclosure and more. PRAH shares a home base in London, but also operates in Margate, "a crappy Victorian seaside town" that Bass says is a joy for its warmed-over atmosphere and its location one-and-a-half hours from the city. There, in a house he has taken up, Bass is building a recording studio and setting up the PRAH Foundation, for the sake of artist residencies and retreats. Thus far, he has hosted musicians (from upstart composers to the electronically inclined Ghost Culture to virtuosos from the Ligeti Quartet) as well as writers, publishers and creators affiliated with the radio and spoken-word enterprise In the Dark.
The seed for it all, Bass says, was planted when he met a bunch of emerging classical-music artists from a scene he didn't know. "As a kid, all that I heard I thought was boring—because sometimes it's fed to you in a really dull way," he says of classical music. "But I met all these brilliant people and realized that what they were doing, even though they were able to command huge orchestras and work as great players, was re-recording old stuff. It blew my mind because my sort of A&R is always about trying to find new and new-sounding things."
A mission statement for PRAH, which favors exploratory classical sounds but also electronic music and even rhythmic incursions for the club, states an ambition "to provide a platform to release music and projects whose worth might be more artistic than commercial—something a bit more thoughtful and slower than a normal label." To that end, Bass struck formative relationships with artists he helped foster and followed leads in any direction they took him. That impulsiveness has produced memorable records, and also an adventurous ethos, which led to the PRAH Foundation. "It's the pretentious dream of the common man," Bass says with a typically British self-deflating laugh. "You've got to prove that ordinary people can do fantastic things."
We asked Bass for the stories behind seven of PRAH's most enduring releases.
Oliver Coates, Towards The Blessed Islands
Spacey, ethereal cello sounds and other tones both classical and abstract make up the instrumental mosaic of PRAH's inaugural release.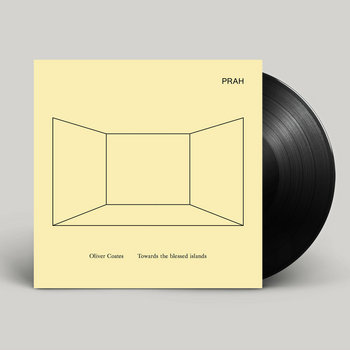 .
00:10 / 00:58
Merch for this release:
Compact Disc (CD), Vinyl LP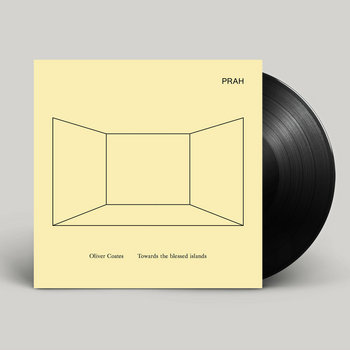 I initially read about Ollie, hilariously enough, in the magazine they have on the Eurostar train. I tracked him down and got in touch. He was brilliant: super-bright, super-intellectual, super-engaged and super-interested in so much music. He came up through the Royal Academy of Music, but he's got interest in everything else. He's integral to PRAH: what he does naturally is the same as what I wanted to do. He's the perfect artist for me. "The Clouds Flew Round with the Clouds" is such an incredible piece of music that, if the album was only that, I would have been proud to release it. It's so otherworldly and different from what I'd listened to normally, so ultra-atmospheric and beautiful. It's got all the mystery and energy of a great techno record, but in a slower way, with a luxuriousness and a depth to its sound. I think it's a completely jaw-dropping record, and anyone who would sit still and listen to in the right frame of mind couldn't help but be moved. I think all this music is good enough to reach beyond the classical world; I don't see why Ollie can't have a career as Oliver Coates rather than just a cellist who plays other people's music around the world. I'm used to meeting people who are self-taught guitarists or are just winging it—which is a brilliant a way of making music. But people who have such an exceptional command of their instruments are a thrill to watch. The cover art is by [graphic designer] Fraser Muggeridge—he designed it for the record but I decided it could stay as the PRAH logo. The logo sort of unlocked a door in my mind.
Bryce Hackford, Fair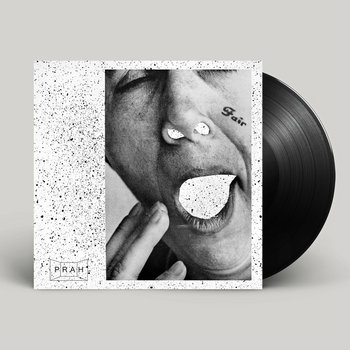 .
00:10 / 00:58
Merch for this release:
Vinyl LP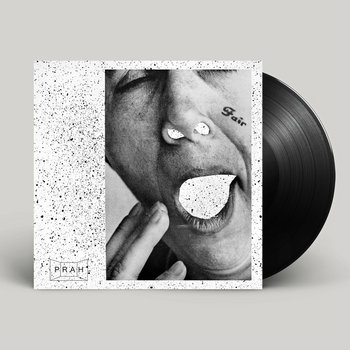 Hand-forged machine beats and trippy adventures with EQ travel the ambient spaceways on a second release that takes a stylistic swerve.
I met a lady who runs an art gallery in southeast London, and Bryce had been performing there. I found out about him, and liked what I heard. "Another Fantasy" is so up my alley: it's simple and beautiful and dramatic. It reminds me of [Detroit techno/house artists] Moodymann and Theo Parrish, or even [Chicago house producer] Lil Louis. It's great techno and house stuff, and yet it fit perfectly into PRAH, because it's got the drama of classical music, and is quite experimental. The bonus tracks are these two long pieces. To me that was perfect, because it married "Another Fantasy" and my love of dance music with long-form experimentation. You have to take time—it's stuff that can benefit from a bit of time. You have to make a space to listen to it. [In just the first two releases] the label went from acoustic organic music to this raw experimentation, like from the start of house music when it was made with instruments that people didn't really know how to use. To me Bryce has that, quite interestingly and naturally.
Oliver Coates, Another Fantasy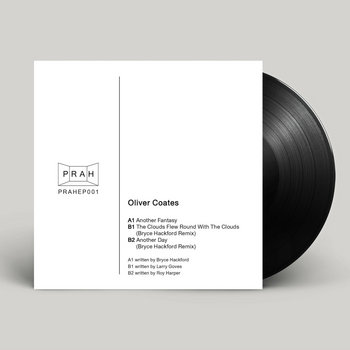 .
00:10 / 00:58
Merch for this release:
Vinyl LP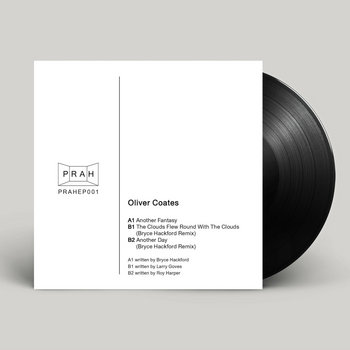 A meeting of the minds of PRAH's first two artists, with Coates taking a classical approach to a cover of a club track and Hackford on reciprocal remix duties too.
This was a suggestion of mine. It was just an experiment, but I can't think of an experiment that has worked as well in my experience. Ollie really got it straight away. He has a great love of Autechre and a lot of electronic music, so he just got it. Talk about being given a challenge and jumping in with both feet and really going for it. I think he managed to capture all the energy of the electronic version [of "Another Fantasy"] that Bryce made while just using the cello. Bryce loved it. I assumed he was thrilled—how could he not be? His remixes worked really nicely as well. Oliver really loved doing this, and it led, in a way, to Ollie's next release, Upstepping. I think it gave him confidence in what you can do with a cello. Certainly it highlighted how fierce and how powerful a cello can be in a different area of music. It's quite rare that you ask someone to do something and it exceeds all your expectations. If this was the only thing I ever put out on PRAH I would be overjoyed.
Aisha Orazbayeva & Tim Etchells, Seeping Through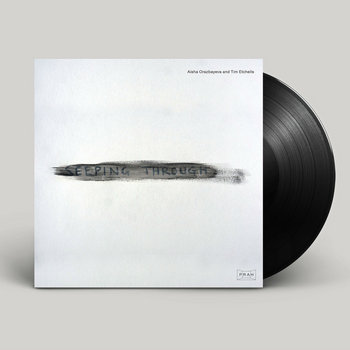 .
00:10 / 00:58
Merch for this release:
Vinyl LP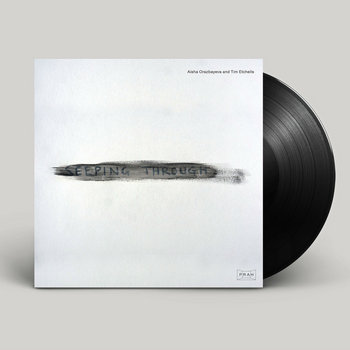 Proudly perplexing interminglings of avant-garde soundtracks by a Kazakhstani classicist and spoken-word musings by an artist/writer who reaches for poetic extremes.
I went to see a show of Aisha's at this weird, disused ex-dentist's office in east London that does avant-garde shows. There was no heating, and it was a freezing December night, and she was doing crazy stuff. She had a couple violins hanging from strings and was playing them with record decks. She's come up from the Royal Academy and is from Kazakhstan, now based in London. I did another album with her as well (The Hand Gallery) that is probably the hardest listen of anything, even though it's not as out-there as this one with Tim Etchells. She knew Tim and they recorded these pieces. I think it's brilliant, but I couldn't claim to fully understand it. The way he talks is so generous and giving and heartfelt. It is really otherworldly, and sounds like nothing else. It's a really brave, focused release—quite an art release. It used to be that all this great experimental music was being released, and someone has to keep doing it today. When it's good, you need to help in the discovery.
Oliver Coates, Upstepping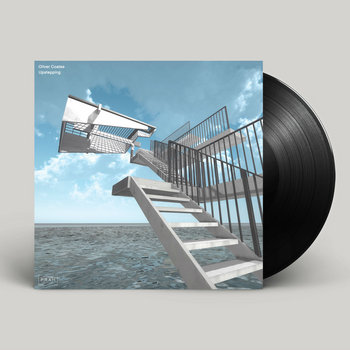 .
00:10 / 00:58
Merch for this release:
Vinyl LP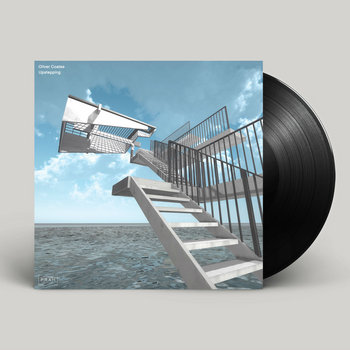 The label's formative cello player expands into a more resolutely electronic sound-world, with percussive ticks and rhythms in tow.
I firmly believed that a lot of people whose music I respect from the dance world would really love Oliver's first album, so I wanted to do something that was going to catch the ears of those people. Much like Portishead became "at-home listening" for ravers in the '90s, I feel like there could be an affinity between dance music and what Ollie does atmospherically. He's interested in a lot of electronic music, so I just pushed him a little bit after the Bryce Hackford cover to make more music with beats or that would sit a little bit in that area. I wanted to put out something that could be sent to club DJs—that they would enjoy and then come back and explore further stuff. I think he really rose to the challenge to draw people into his world. I like its imperfections: you can hear somebody experimenting with house-made beats, how to make the sound of a kick drum, how to mix music for the dance floor or that sort of world with rhythmic patterns and sounds using the cello and the body of the cello.
Suokas, The New Cycle
.
00:10 / 00:58
Merch for this release:
Vinyl LP
Swelling strings and orchestral overtures conspire in an organic sort of dance music aimed directly at the head.
Suokas sent me a message on SoundCloud. He lives in Russia, near a forest— quite near Finland. He comes from a very different place, and seems to be making so much music. There seems to be a bit of a scene there. I'm quite pleased with it, and it's reached people. Gilles Peterson [the storied BBC radio DJ] played it, which is exciting for me. I have been listening to Gilles on the radio for 25 years now, so it is quite a thrill for him to be on board with something. Also Sergey (Suokas) follows him pretty avidly from the wilds of Russia, so that was nice for him—the fact that he can reach someone from somewhere so far. It is really quite hard to break out of Russia to the wider world. But this is one of those rare times when somebody sends music out of the blue and you gel with it and get on with it. I've never met him. But he wrote in his message: "Recently I recorded an album based on patterns and sounds played by my neighbors: musicians from conservatory and philharmonic orchestra[s]. I think this approach is common to your label, and we could work on it. … I knew about your label by release from Oliver Coates that inspired me to make almost the same thing—to imitate techno music through natural sounds."
Lung Dart, As I Lay Drying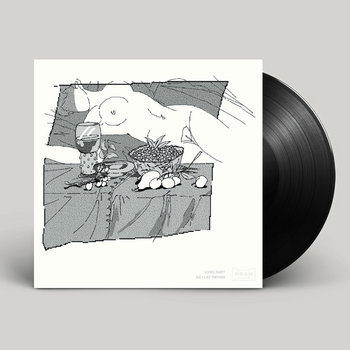 .
00:10 / 00:58
Merch for this release:
Vinyl LP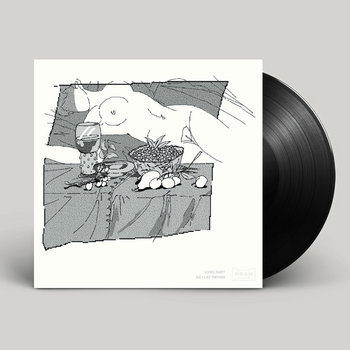 Collage-like aesthetics abound in a collection of would-be pop songs that never stay put for more than a fleeting moment.
This was a record I wondered about doing on Moshi Moshi at first, but thought it was too weird for that. I had to mull over whether it was right for PRAH. It falls under "experimental" definitely more than "contemporary classical." They use a lot of found sounds and have some vocals, so it's the first record I released that is vocal-focused. Obviously, Tim Etchells is vocal, but this is in a more traditional singing kind of way. They're really thoughtful people who make music in a thoughtful way, and want to present it differently. They have set up almost like an exhibition for the album in a gallery in London, where they're making videos for every song and they want to build a room for a perfect listening experience with pillows and stuff like that. [The event, on August 27-28, will transpire over 31 hours at Holdrons Arcade under the title "A Lie Down, A Listening Party, A Screening."] They wanted the vinyl released at 45 rpm so people could also listen it slow—you can also play it at 33 rpm. They're quite experimental in what they do. Lung Dart is pulling PRAH in a slightly different direction. It's like PRAH is a balloon and Oliver Coates was the first person trapped in the balloon pulling it in one direction, and Bryce Hackforod was next in pulling it in another. Lung Dart are pulling it and stretching it out in a different direction as well.
—Andy Battaglia