LABEL PROFILE
La Agonía de Vivir Pursues Socio-Political Advocacy Through Hardcore Punk
By Caleb R. Newton · December 02, 2019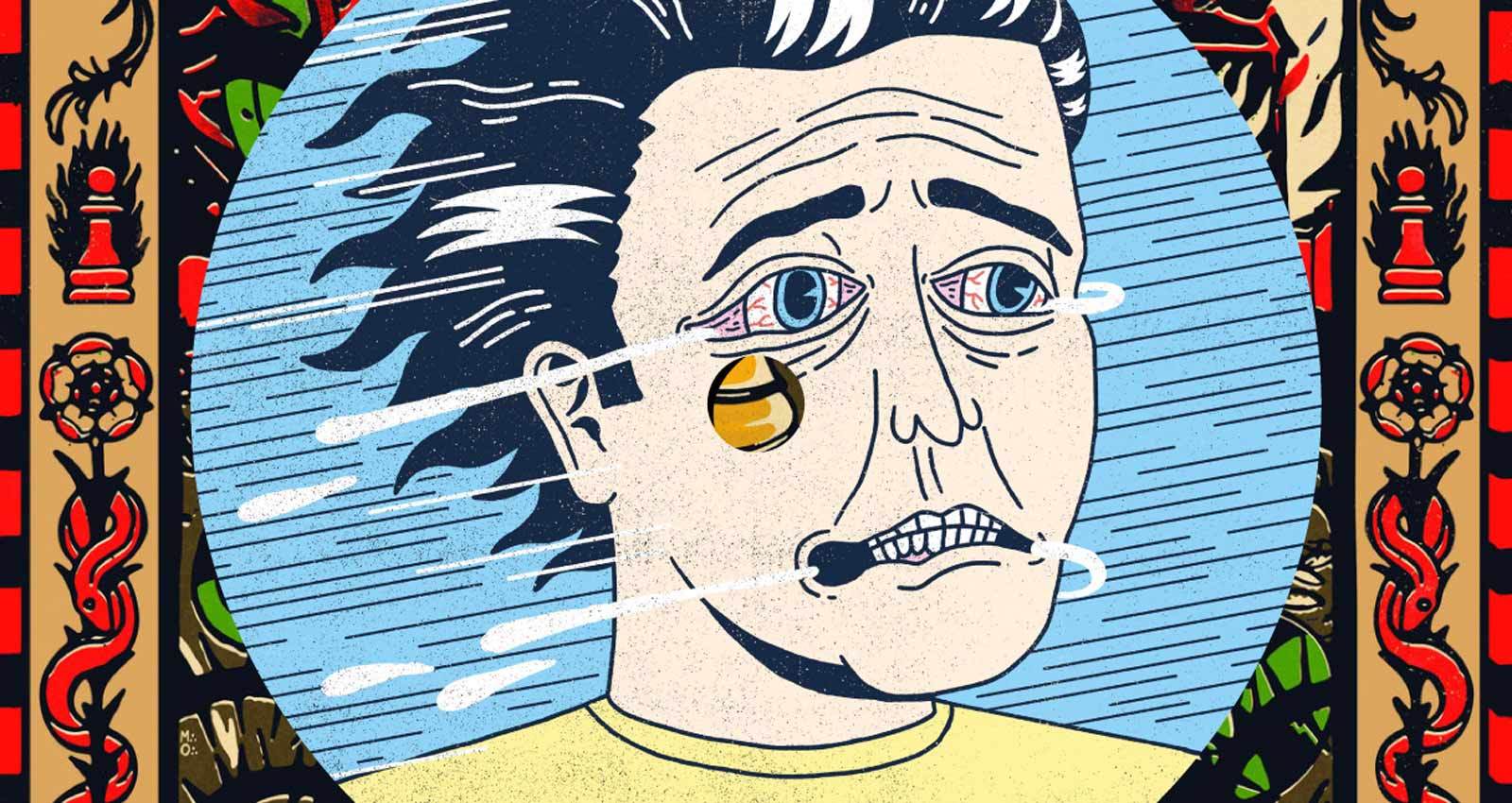 Spain's Fon Álvarez has delivered almost fifteen years and counting of global social change-driven punk and metal music via his Madrid-based label La Agonía de Vivir, which means "the agony of living." The label's most recent styles range from fierce screamo to furious hardcore to sweeping black metal, but Álvarez unifies it all with the musicians' common attention to personally driven socio-political advocacy. His work exemplifies the fresh personal inspiration on which punk music still thrives. 
La Agonía de Vivir's mission statement, per their Bandcamp bio, is to provide a platform for "DIY, animal friendly, gay positive, pro-feminist, and anti-fascist" music. All proceeds made from the name-your-price downloads of the label's more than 125 releases (and counting) go directly to charity. La Agonía de Vivir's beneficiaries to date include Madrid's Wings of Heart animal sanctuary; La Asamblea Antiespecista de Madrid, an assembly against "speciesism;" and donations towards the production of Sin Tu Permiso (Without Your Permission), a documentary detailing women and nonbinary people in the Spanish punk scene.
"It comes natural to me," Álvarez explains of the label's political bent. "We live in a specific time in history in which there are too many issues to care about and to fight to change. Equality is a joke; it doesn't matter if you talk about gender, sexual orientations, races, or species. Human and non-human animals are oppressed and suffering like hell all over the world because of the upper-class's greed, and the ignorance they spread to maintain the status quo. So, why not write and put out some music to try to open people's eyes and make them think about what's happening on this planet?"
Besides leading La Agonía de Vivir, Álvarez has also performed in four different projects with music out through the label, ranging from the melodic punk of Wild Animals and Weak to the tense screamo and emotional hardcore of Enoch Ardon and Hyena. "I know a lot of the bands I put out that have a good impact, and from time to time I get some nice feedback on someone changing himself on some issue because they started to care about it because of the label," he says. "If just one person starts to see the big picture because of anything related to the label, it's a huge win. Hey, the first time I heard about animal liberation or anarchism was through listening to music, so that's for sure a thing. The revolution starts with yourself, and your daily life."
Below, check out seven exemplary releases from the label's packed catalog.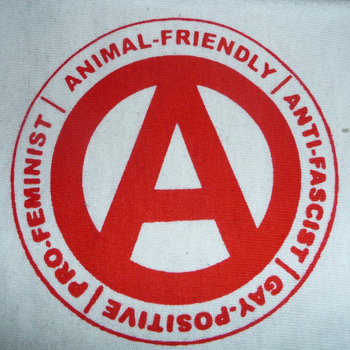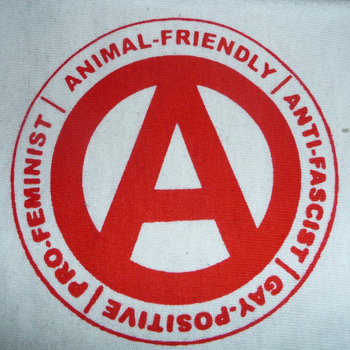 The German band Ancient Emblem play fierce, hardcore-infused black metal; this fall's Funeral Pyre LP features music plenty intense enough to back up the title's ominous overtones. The album's opener, "A Crown of Lies," exemplifies the approach well; fist-pumping hardcore riffs co-mingle with devastating blast beat attacks familiar to black metal fans. Ancient Emblem deepen their sinister atmosphere on songs like "Farewell," rounding out the whole mix with an accessible but intense lo-fi grit that makes their music feel extra raw.
The French band Bleakness—featuring Nicolas Bazire, of the early-'00s Francophone screamo group Amanda Woodward, on guitars—deliver white-knuckled ragers punctuated by some of the driving melodic sensibilities associated with post-punk. Released in 2018, their excellent Frozen Refuge EP delivers clearly cohesive, strong songwriting, and their English lyrics help the cathartic music land for a wider potential audience too. Their furious punk energy is attention-grabbing, and the boisterous melodies are catchy. On tracks like "The Longest Night," the band bound ahead with invigorating confidence toward the full minute of lyric-less guitar riffing that closes the song; it lets their solo-worthy prowess shine, and it's powerful.
Spain's fierce hardcore punk crew Derrota are unfortunately no longer active, but they left behind plenty of devastatingly intense musical condemnations of ignorance via La Agonía de Vivir. On their 2013 LP Guerra Civil, the band performs with utterly blistering intensity. They deliver galloping punk riffs with the intensity of a buzzsaw that let up for only extremely rare moments—breath-catching seconds that only heighten the drama. Their song "Mi vida es un cuchillo" ("My life is a knife") includes a couple of moments where the vocalist lets out wordless roars. Derrota are so clearly technically proficient, too, that their music feels reminiscent of political grindcore like Napalm Death.
The energetic Belgian band For I Am perform catchy pop-punk with an intense edge, bouncing riffs with generally well-rounded tones and socio-political heft. See "P-I-G-O-T-R-Y," from their latest LP—over fast, catchy, hook-driven music, vocalist Hanne Terweduwe passionately sings that she feels "so sorry" for those who "can't accept that we're all different." That pity doesn't include a blind eye. When Terweduwe adds that there should be "no such thing as bigotry," the band's vision of delivering a rallying cry for those left out of even some social fringes comes together powerfully. It's hard not to get swept into their earnest energy.
Loss Leader
St

The Madrid post-hardcore band Loss Leader—not to be confused with the U.S. project including members of Self Defense Family and Drug Church—passionately explore humanity's struggle for purpose on their late 2018 self-titled LP. Loss Leader's post-hardcore includes plenty of heavy (but not overwhelming) riffs alongside shouted vocals, and on tracks like "Dancing Like Corpses," the lyrics veer into memorably nihilistic territory; the vocalist asserts that they're "feeling alone," but might as well party before they meet their imminent and inevitable end.
The Italian band Øjne play emotionally intense and extremely dynamic screamo on their early 2018 album Prima Che Tutto Bruci. Their songs include sweeping melodic hardcore sections right alongside more contemplative, slower parts for evocative effect. Vocalist Gianluca Nicastro performs with both raw power and clear emotional vulnerability. When he sings on "Sull'Altro Lato Del Fiume" that he's afraid of finding loneliness even in his fantasies, it's hard not to feel the crushing weight.
The Catalonia, Spain-based band Please Wait's late 2016 full-length album Look Around, See Inside has a refreshingly direct emo sound that includes deeply resonating, somber moments without sacrificing everyday listenability. The group relies on straightforward guitar and drum melodies alongside emotionally direct vocal work, with enough roughness around the edges to communicate sincerity. The vocals alternate between straightforward singing and slightly harsh yells, and the music ebbs and flows right along with this lyrical emotion. The track "Not Even Closer" begins with a full minute of wordless musical performance before the vocals come in, and each note clearly matters.