LABEL PROFILE
Kranky Celebrates 25 Years of Independence—and Patient Listening
By Marc Masters · November 15, 2018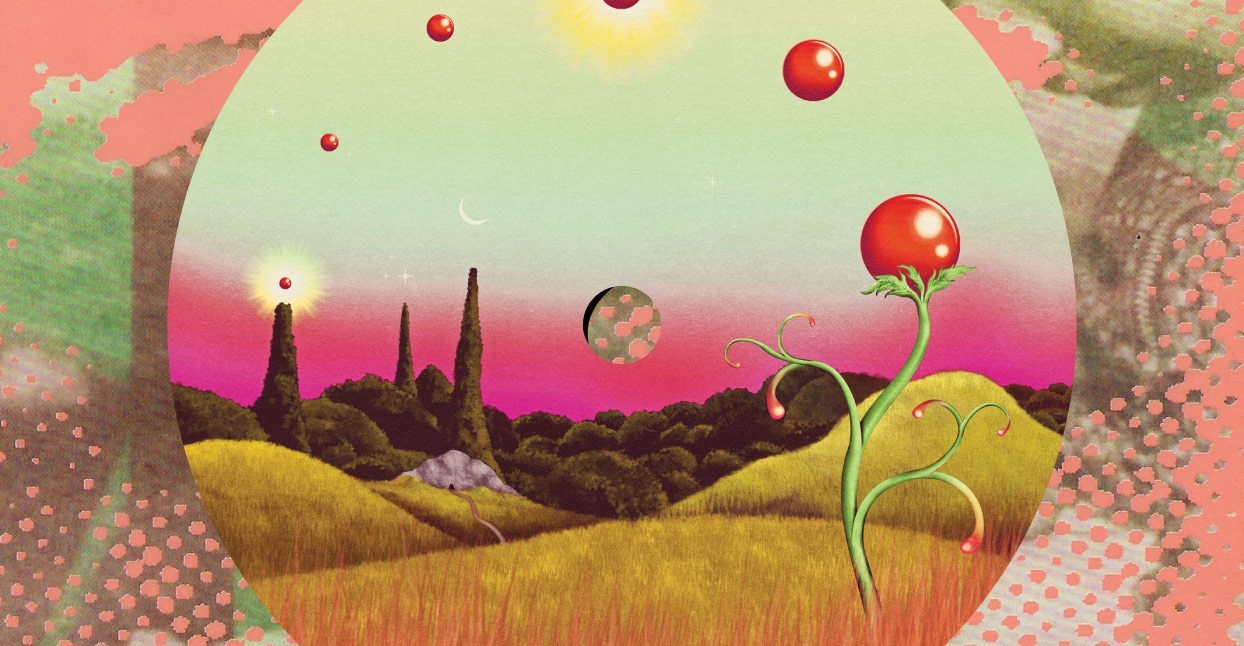 What does it take for an independent record label to survive for a quarter-century? Joel Leoschke, the co-founder of independent stalwart Kranky, has the answer. "Well, a lot of work, of course," he observes, "but also stubbornness, and a refusal to be sidelined or distracted from the core job of disseminating and promoting sounds we feel deserve wider attention."
Leoschke's "head down, blinders on" approach to Kranky scans as fitting, given the label's sarcastic name (he originally wanted to call it "Curmudgeon," but decided it had too many syllables). The discography itself, however, sets the opposite tone, eschewing sonic bluntness for intricate layering; the vast majority of Kranky's artists make music that's meditative and unhurried, not angry or bitter.
"It seems like the thread that runs through the whole catalog is some kind of haze hanging over things," says Brian Foote, who has worked at Kranky since 2005. "Be it more literally with regards to effects, or just something feeling hidden conceptually." This so-called "haze" makes for a slow, calming listening experience that rewards fans willing to slow down and take their time with a record, rather than barreling through it. That emphasis on patience can be found all across the Kranky universe, from the drifting meditations of Stars of the Lid, the spaced-out vibes of Bowery Electric, and the ascending clouds of Godspeed You! Black Emperor, to the delicate meldings of Lichens, and the motorik shoegaze of Disappears.
Leoschke's creative vision remains the single biggest driving force for the label, and rightly so; had it not been for his efforts 25 years ago, the label would never have existed in the first place. Before founding Kranky, he worked at Cargo Distribution in Chicago, alongside ex-Touch and Go publicist Bruce Adams. The pair had considered starting a label for a while when the first 7-inch single by Richmond, VA outfit Labradford hit Leoschke's desk. "What they were doing was so uncommercial, so unique, and so compelling that it demanded to be paid attention to," Leoschke recalls. "The early '90s was arguably peak indie rock, and Labradford were the opposite of that—if such a thing can be said about sound."  
Labradford's first album, Prazision, served as Kranky's inaugural release; the label only grew from there, with Leoschke and Adams enlisting artists from around the globe (New Zealand was a particular favorite early on) and across the musical spectrum. Adams left in 2006, but Loeschke has soldiered on. "The biggest challenge is to not get beat down by all of the noise of the music business," he says. "If you pay too much attention to it, it can consume you."
Perhaps that's why the label owner strives for a hands-off approach with each Kranky release. "I have never thought it my job to tell an artist how to make their sounds "better"; that's an arrogant approach from my perspective," he explains. To that end, he continues to abide by at least one of the "Kranky Kommandments" that he and Adams drafted in the label's infancy: "Thou shalt pay all royalties on time."
That Kranky has been able to move forward musically while maintaining a recognizable aesthetic has proven even more impressive than their business acumen. "I've been thinking about it a lot, and I am hard-pressed to think of even two other indie labels that have gone 25 years without losing the plot completely," reflects Foote, whose bands Fontanelle and Nudge are Kranky alumni. "I think the statistics show it to be nearly impossible."
To celebrate Kranky's 25th anniversary, the label will join Ambient Church for concerts in November and December in New York, Los Angeles, Chicago, and Portland. To further that celebration, here are 12 selections from across Kranky history that show the quality and diversity of this essential imprint.
Merch for this release:
Compact Disc (CD)
On their second album—Kranky's sixth release—Labradford grew from a duo to a trio, adding new rhythms and more discernible song structures, especially when their subdued vocals were included. As their discography widened in subsequent years, it became clear that the trembling atmospheres and wiry guitar lines of A Stable Reference were a template they could continue to build on. "One of the things I really enjoy about their recordings is that they are timeless," says Leoschke. "They cannot be easily identified by their sounds or production touches as belonging to a certain period."
After making three albums for Vernon Yard, the Duluth, MN trio Low were looking for a new label. Leoschke was already a fan, and knew singer/guitarist Alan Sparhawk from the time the latter sent a copy of his fanzine that included a Labradford review to Leoschke.  "I mentioned to Alan that if they were looking to do something in the interim while finding a new label to work with, we would be glad to help out," Leoschke recalls. That led to four Low releases on Kranky, with perhaps the most gripping being 2001's Things We Lost In The Fire (Leoschke cites it as his favorite). On that album, the band perfected and deepened their take on what was then called "slowcore," with songs that seem to both stand still and melt forward. The album ends with one of their most compelling tracks, "In Metal," a dedication to Sparhawk and singer/drummer Mimi Parker's then-newborn child that sounds both cautious and elated.
Along with Labradford, Stars of the Lid are the band most responsible for Kranky's early reputation as a purveyor of slow-moving ambience—what came to be known as "post-rock," before that term grew to encompass much more. Also like Labradford, this Texan outfit found endless possibilities in their patient approach, stretching from their first album—the aptly-titled Music for Nitrous Oxide, which Leoschke says "conjured an aural equivalent of a stifling Texas summer night"—to this 2001 double-LP. In multi-part suites with names like "Requiem for Dying Mothers" and "Broken Harbors," Stars of the Lid make the word "tired" sound like a state of well-earned tranquility and reflective, if sometimes sad, wonder. "It is still hard for me to fathom how they created a two-hour-long album that never gets tedious," Leoschke says.
Merch for this release:
Compact Disc (CD)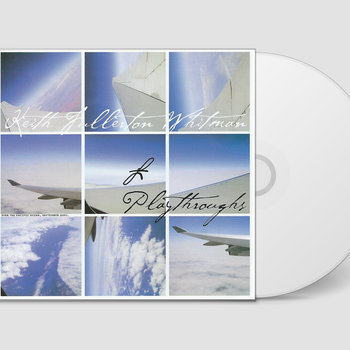 In the late '90s, after making beat-oriented records as Hrvatski, Keith Fullerton Whitman shed that pseudonym and launched into more abstract music under his own name. He gave a copy of his first release, a CD-R called 21:30 for Acoustic Guitar, to Labradford when playing a show with them, and they passed it along to Leoschke, who was immediately impressed. "Keith is a wizard with software and hardware," he says, "and very few people can process sounds so extensively and still have it sound completely organic." On Whitman's Kranky debut, Playthroughs, he records electric guitar and manipulates the results on a laptop, opening up a world of sonic possibility through that simple process. Carefully blending layers of clear tone, Whitman crafts music that's immediately gripping but takes many listens to fully absorb.
Michigan duo Windy & Carl have been around as long as Kranky, forming in 1993 and quickly becoming pioneers in an underground space-rock movement typified by the Terrastock Festival, which they participated in during every one of its seven installments. Their third release for Kranky was an album made up of two EPs, though both ran close to 40 minutes individually. The Dream House opens with a half-hour long track called "The Eternal Struggle" that's more meditative than its title would suggest, cycling through drones that move forward and circle back. Dedications to Flea is smaller in scope, tracing the passing of a pet through reverberating guitar and sampled dog breaths and barks, a moving tribute to the sonic essence of an animal.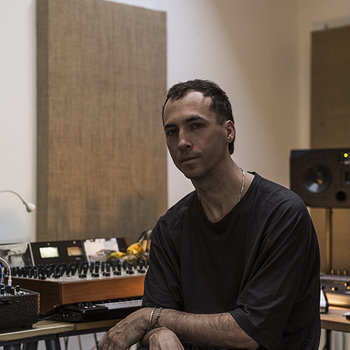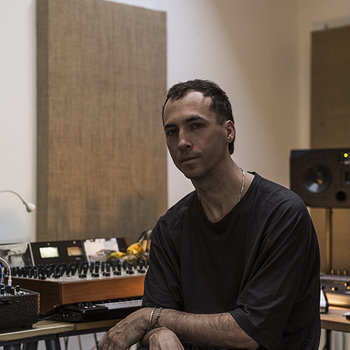 Canadian-born Tim Hecker had made three albums of electronic-heavy ambience when he pushed into new territory with his Kranky debut Harmony in Ultraviolet. "To be honest, I was more familiar with [his] name than his music when he approached us with this album, but it did not take any convincing once I listened," remembers Leoschke. "I would say that this is his first masterpiece, a cohesive whole from beginning to end, and he has been at the top of his game ever since." The atmospheres on this 15-song album seem thicker and heavier than in Hecker's previous work, and the emotions have more gravity, cresting in a four-part section called "Harmony in Blue" which seems to pack a year's worth of moods in its calm yet kinetic tones.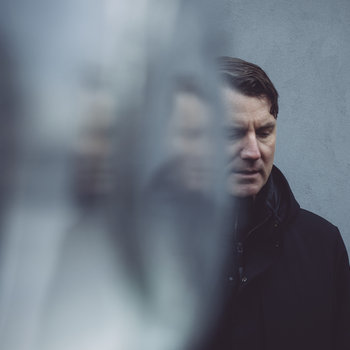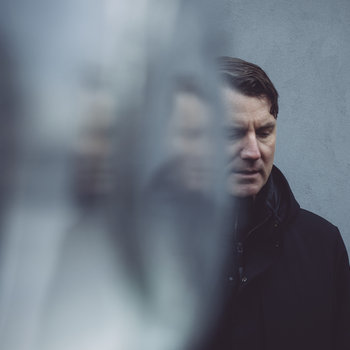 Merch for this release:
Compact Disc (CD), Vinyl LP
The eight records Loscil—aka Canada's Scott Morgan—has made for Kranky are remarkably consistent. As Morgan himself said when releasing Plume, his fourth album for the label, "Thematically, I stuck with things that are quintessentially Loscil: flow, subtle movement, gradual transition, growth." Yet Plume stands out because its tone is brighter and more optimistic than other Loscil efforts. Morgan's repetitive, zen-focused music can always mesmerize, but here some sunny touches—the rising synths on "Steam," the rhyming vibes and encouraging hand-claps on "Chinook," the little snaps of rhythm on "Halcyon"—lift everything skyward.
Benoit Pioulard
Lasted
Merch for this release:
Compact Disc (CD), Vinyl LP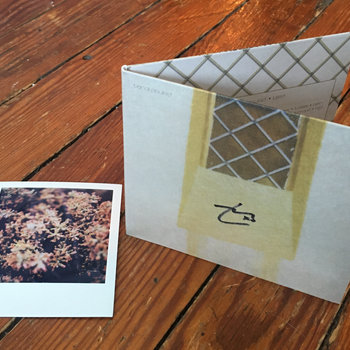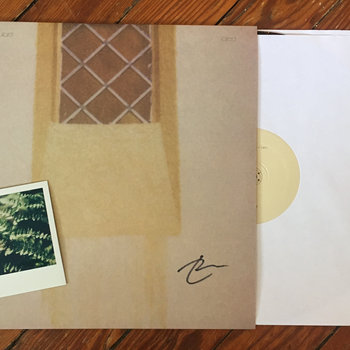 Thomas Meluch has made six albums for Kranky in the past 12 years, and all of them have balanced ambient soundscapes—often infused with field recordings—with folk-leaning songs. "I still can't believe he made all those records sound that great using GarageBand," says Foote. "A total testament to his vision." On Lasted, his third full-length for the label, Meluch's impressionistic tones and environmental sound art blend seamlessly into his melodic tunes, which feature tactile acoustic guitar and echoey singing. For Meluch, these varied approaches serve a common goal: to create a feeling that lingers in the listener's mind not only from track to track, but long after Lasted is over.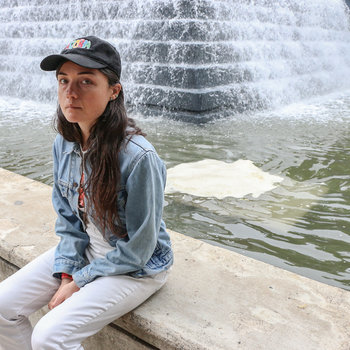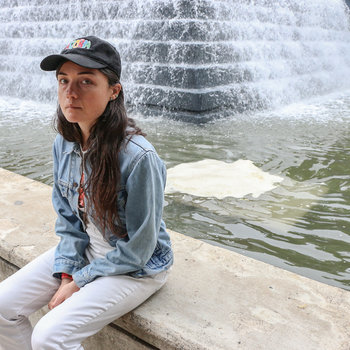 In 2013, when Kranky proposed a reissue of the 2008 Grouper album Dragging a Dead Deer Up a Hill, Liz Harris (the sole person behind this project) mentioned that she had an album's worth of material saved from the same time period. "The fact that this unheard 'other half' was every bit as good as the original album is still a surprise," admits Leoschke. The Man Who Died In His Boat matches the soft intensity of Dragging, exploring Harris's folkier side while remaining textured and evocative. "What I hear when listening to Grouper are deceptively simple and slightly unsettling lullabies at an unhurried pace," Leoschke explains. "They are soothing but there is an undercurrent of unease, and a tension that sustains repeated listens."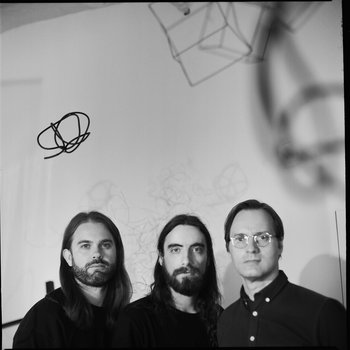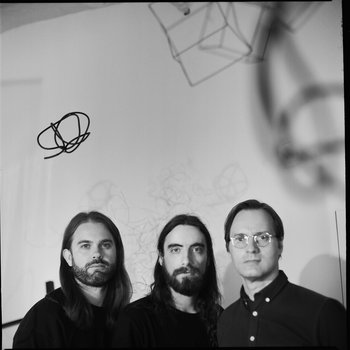 Merch for this release:
Compact Disc (CD), Vinyl LP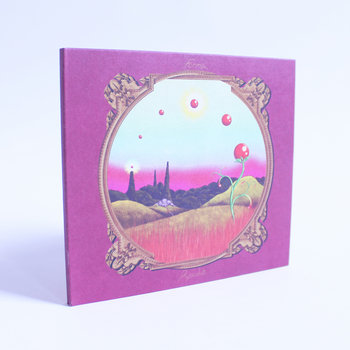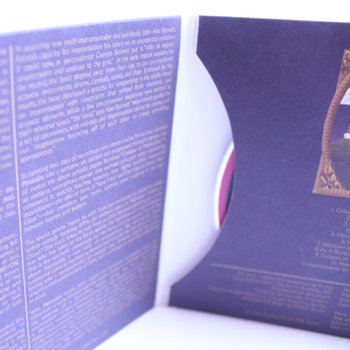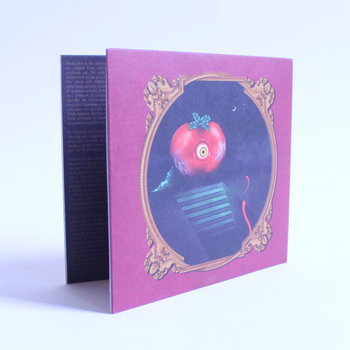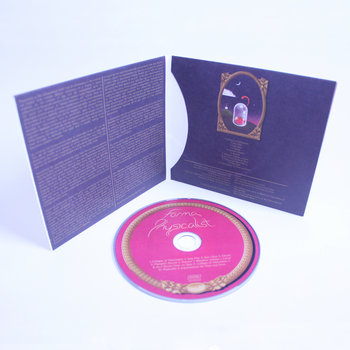 A great example of how Kranky has expanded its boundaries without abandoning its vision is the label's recent signing of NYC electronic trio Forma. Their sound has more beats and prog-synth action than most Kranky artists, yet their patient approach fits perfectly into the label's liquified mold. On Physicalist—their first Kranky album after two full-lengths on Spectrum Spools—the trio's songs make immediate impact, but also grow and build like a responsive improvisational organism. Forma may be one of the few Kranky groups you can dance to, but it's the way their music weaves into your gray matter that makes them apt stewards for the label's future.