LABEL PROFILE
Experimental Label Klammklang Brings Inventive Music from Russia to the World
By Nikita Velichko · March 02, 2020
Stas Sharifullin has always thought of Klammklang, the label he runs with his wife Julia, as a blog. Instead of writing about some new weird music that they've just discovered, they bring it directly to the audience. After all, the first imprint Stas founded with electronic musician Appleyard, Gimme5, evolved as a logical extension of the (now defunct) music website of the same name. It caused a stir in Russian electronic music circles with the release of the compilation Fly Russia, which gained attention from Pitchfork and XLR8R in the early '10s.
The Sharifullins' initial idea for Klammklang was to get away from any subgenre silos and change the Gimme5 model from digital to physical, using cassettes, which weren't as popular as they are now when they started the label in 2013. The lovely physical production is still one of Klammklang's trademarks, but it's gone through a lot since its early days—Stas and Julia jokingly divide its timeline into different eras, which they explain as we talk over Telegram.
First, there was the Golden Era—beautiful craft packaging for each cassette, and postcards inside. Then the Dark Times came—a fallow, tough period during which the Sharifullins moved from Krasnoyarsk to Moscow. When the label was about to celebrate its five-year anniversary (in 2018), Stas wanted to shut it down. Fortunately, Julia talked him out of it—instead, they decided to re-conceptualize, relaunching Klammklang as a more serious project—treating it like a full-time label instead of uploading albums to Bandcamp without context or much promotion. This, the Sharifullins refer to as the Renaissance, and it's still going.
Merch for this release:
Cassette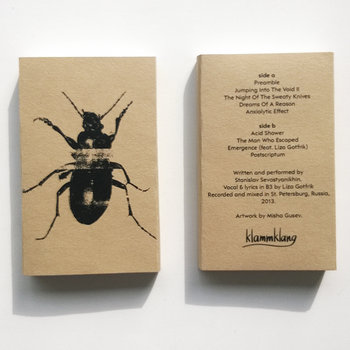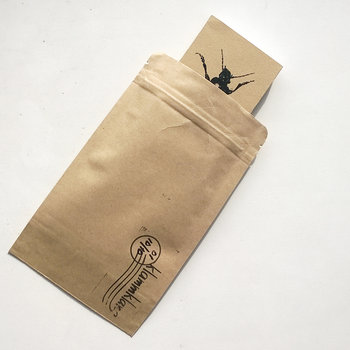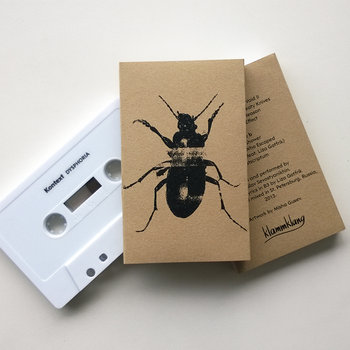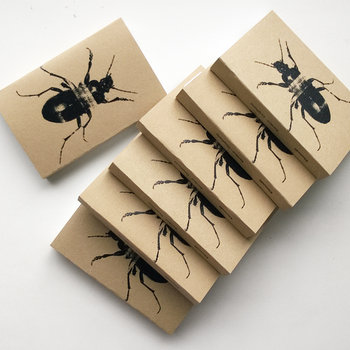 Besides its function as a "blog," getting new and exciting music in front of listeners, Klammklang has always been about friendship, too. Stas says he's not a very sociable person, so the label is a good reason to make and maintain contacts with people. Klammklang's first release—Kontext's Dysphoria—happened due to one such connection with the St. Petersburg electronic producer, otherwise known as Stanislav Sevostyanikhin, who befriended Stas when he came to perform in Krasnoyarsk. Active since 1998, Sevostyanikhin's work covers a range of styles from IDM to drum n' bass. Dysphoria is his exercise in dub techno—it remains one of Klammklang's most dancefloor-oriented releases—and it's inclusion of some samples from vintage Soviet psychiatric tapes makes for a record that's both beautiful and unnerving.
Klammklang's second release was an ambient album called Siberian Loner, by Nikita Bondarev (formerly, Speck), who the Sharifullins found out about from fellow Novosibirsk label Echotourist. "Loner," as Bondarev explains in an interview for Russian website syg.ma, is an "abstract collective character;" this character's journey starts with Siberian Loner, continues with Siberian Ruins, and will finish with an as-yet-unreleased third album. On Siberian Loner, idyllic strings meet stirring keyboard melodies and exquisite electronic drones. The album's name, of course, plays on the cliche of Siberian isolation. "It's terrible that such exotization [of Siberia] exists, we don't like it. But we probably can't change that. If we can't change that, that's the material we can work with," says Stas.
Merch for this release:
Cassette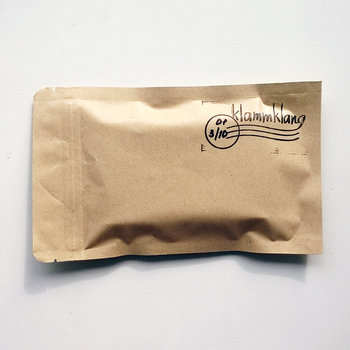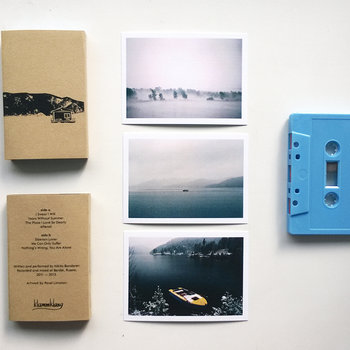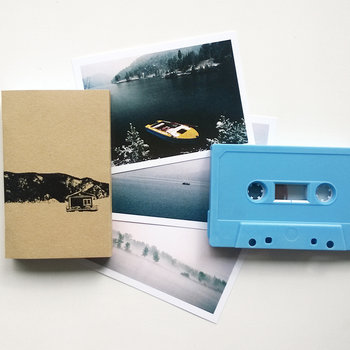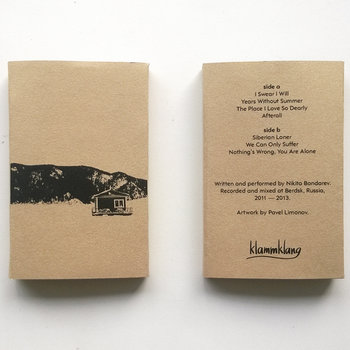 A surge of interest came after an article in The Guardian in 2015 mentioned Klammklang and the label sold out of tapes within a couple days. That also galvanized submissions from artists across the globe—the Sharifullins, though, still tend to publish friends' music. Vlad Dobrovolski—also an old acquaintance—kept sending demo tracks to the Sharifullins, but nothing really hooked them. When he submitted parts of his Non​-​deterministic Polynomial Poems, though, they couldn't resist.
Non-deterministic Polynomial Poems is an electroacoustic record aiming to connect poetry, mathematics, and sound art. Dobrovolski reflected on intersections between art and math—both "ways of learning about the world"—while composing these unstructured sound poems, which he calls "hymns of uncertainty." Dreamy soundscapes and snippets of melody are interrupted by anxious synthesized computer sounds; they're intentionally unsettling.
Merch for this release:
Cassette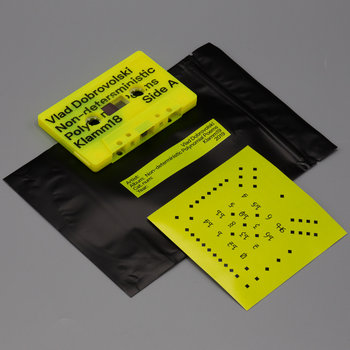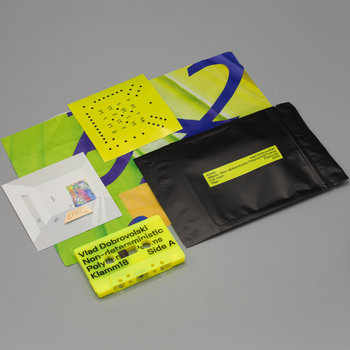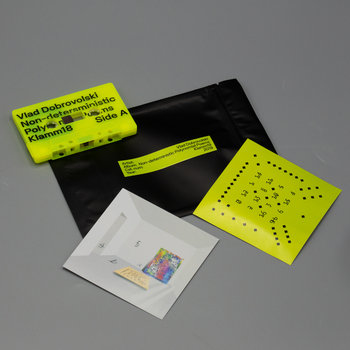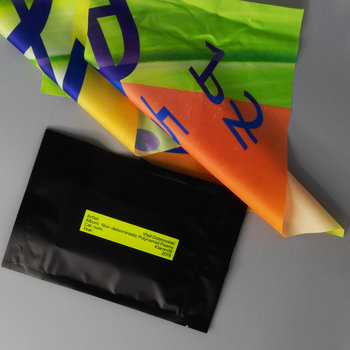 "We decided to prepare an installation for our five-year anniversary with [Dobrovolski's] wife Leta," says Stas. So, we created a room with music, and the album came out of it. The cover is a sketch of this room, and the part of the exposition is inside the cassette sleeve." Dobrovolski is also a part of the Kurvenschreiber collective, an improvisational jam band composing vintage electronic music with analog instruments. Kurvenkinder Von Kurvenschreiber, an experimental album of "children's music," was released on Klammklang in 2015. It consists of nine untitled playfully mechanical and elegantly composed tracks that could be perfect soundtracks to a video game or a cartoon. Dobrovolski didn't take part in that particular recording but helped the leader, Sergey Komarov, put the recording together.
Merch for this release:
Cassette
The Sharifullins especially love live music. Besides the studio albums, a huge part of what they plan to release in 2020 are concert recordings (they call them "documentations"), like Descend, a recent album by Moscow-based producer Lovozero (Anastasia Tolchneva). It was recorded during a cross-disciplinary performance in Moscow cultural center Mutabor, in which participants tried to "reverberate the processes of genesis, growth and dissolution of various structures in a human body." Tolchneva's abstract "sound setting" lacks any narrative, in its best moments being pure noise powerfully boosted by alien voices and squishy bass. Beatrice, a forthcoming album by KP Transmission—Karina Kazaryan, a Moscow-based producer who was born to an Armenian family in Georgia and grew up in Omsk, Siberia—is quite a different story. Her relatively short, haunting beat-driven tracks are based on sounds that Kazaryan collected while she was traveling the post-Soviet countries as well as out-of-the-way places within Russia.
Stas and Julia appreciate the niche they're in; it's not as important to them whether they sell a lot of cassettes or not. What's important is the music. They try to stay out of the way, so that Klammklang feels more like a collective.
Merch for this release:
Cassette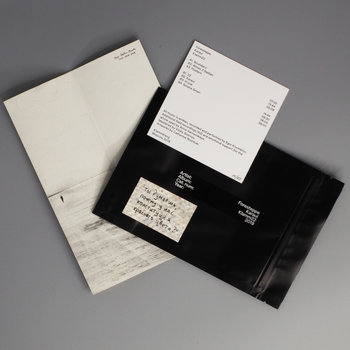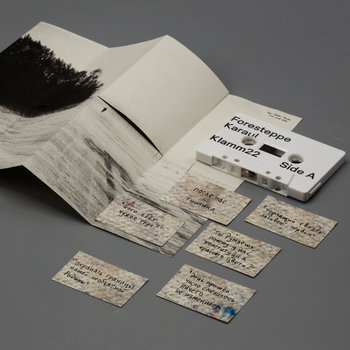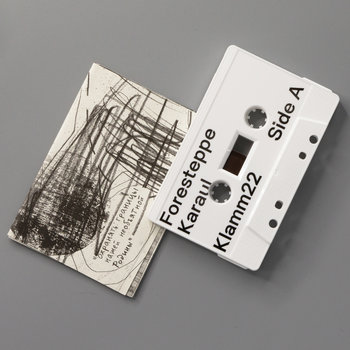 "It's great when someone comes to our Bandcamp page for [an album by "post-folk" outfit] Foresteppe, who's one of our most popular artists, and [they] buy one or two releases [from] artists they never knew about," Stas says. "I believe in [the] power of self-organized communities. It seems to me that this is one of the most effective tools of fighting capitalism, or at least surviving in the modern capitalist conditions. If we do have any mission, then it is to tell other people, using the resources we have, why each artist we work with is great."