LABEL PROFILE
The Killekill Label Brings the Fun Back to Berlin Techno
By Joe Muggs · July 02, 2018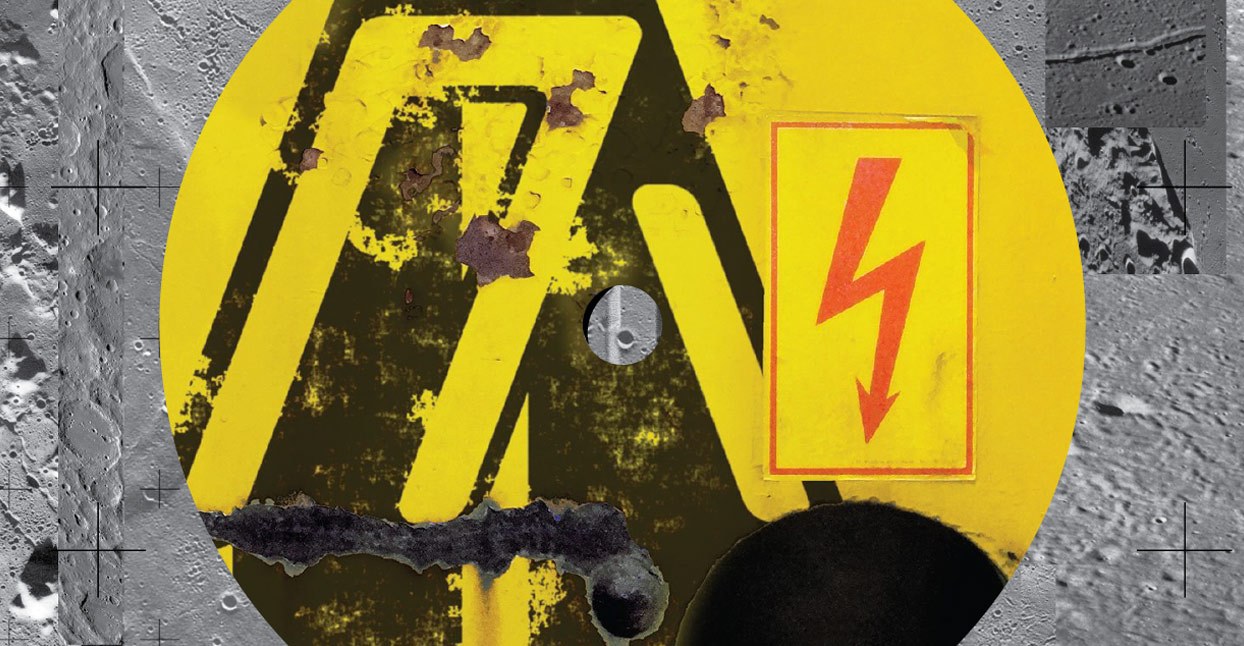 Berlin techno means many things to many people. In the 21st century, it has become associated with an air of exclusivity, with arch scenesters who are just as concerned with which way their scarf is knotted as they are about the pounding beats. But that's not the whole story—not by a long shot. There are plenty who still fly the flag for no-messing-around celebratory raving, with welcoming values and a focus on music that, while refined and even dark, also gets the heart pumping faster, generating smiles on the dancefloor.
A prime example of this attitude is Nico Deuster, who has operated in the heart of the city's nightlife for many years now. His Killekill imprint and sublabels (Vantablack, Killekill House Trax, Boidae) have spawned dozens of releases and hundreds of parties, capped off by the Krake Festival, which consistently has some of the most exciting lineups of any electronic music institution. Writer Joe Muggs caught up with Deuster in his office to find out how he's celebrating the label's 10th birthday, to talk punk and DIY values—and to select some favorites from the catalog, while Muggs highlights picks from Killekill's sublabels.
The Killekill ethos isn't based around any particular trend or scene, right?
No not at all, I would say. Particularly here in Berlin, there are changing trends all the time, and it's really funny how sometimes we're trendy and sometimes we're not. But we're not following any trends. It's random if we hit them by chance—for example, with the whole electro thing, I was the one booking Stingray here first, releasing Umwelt before he got big now, now suddenly electro is everywhere. So, we're lucky there. With other stuff, we keep releasing it, though it hasn't risen back up yet, like say the bleepy stuff from Neil Landstrumm. Or the wonky stuff—we release it because we love it, whether it's trendy or not.
Does it make it tough to run a label if current trends are not in line with what you're doing at a particular time?
Sometimes. It's just a very subjective approach. Either I like it or I don't, there's no business considerations in the A&R. It's very personal. It's not that I like one particular style—it might just be one track I like. So, for example, this last compilation, lots of the tracks on it I'd had for a long time, but I didn't like the other tracks we had from the artists, so I couldn't release them separately. So when we got it together for the anniversary compilation, some of them I'd been sitting on for three years or more.
Is there a Killekill aesthetic, though? Something that cuts across the subgenres?
It's really hard for me to say. Other people think so, other people will tell me, 'This sounds very Killekill.' So, for example, [Spanish-born Killekill/Krake resident DJ] Alienata, she finds records in record shops and brings them for me to play out because she says they 'sound Killekill,' but I find it really hard to spot it myself. Definitely rawness is a factor—not too subtle or elaborate. It can be deep, but always with some rawness, which comes from my punk background probably. I guess I am looking for a certain realness, something that grabs me that says this artist really means it, and is really original in their thinking. It's just a feeling that I get when I hear a track, that it's not just another techno or electro track or whatever, but it has this unexplainable thing!
Was punk where you first got involved with music?
Kind of. Not actively in the scene, because I was always too lazy to practice an instrument. I was trying to be in bands, but I never practiced enough. I collected records from very young—I actually stole a lot of money from my parents to buy records—and I made a lot of mixtapes at that time. It was mostly American punk, hardcore, and also specific bands from metal, like Motörhead, early AC/DC, and this kind of stuff. I never considered this making music, but then when electronic music came along and I realized presenting music you like—being a DJ—was considered making music, that's where it got really interesting for me. So I became a DJ, and really wanted to start a label, but it took another 10 years to do that!
Is the punk spirit still important in Berlin?
It's getting more so. When I first came to the city, there was a strong scene in all the squats, a kind of free punk scene that had a lot of techno parties. I really liked going there, because it wasn't pretentious, there were my sort of people there, and you could play really hard and weird stuff there and people would follow you. That got lost over the following years, but since industrial techno came back, there are more people who show their punk background, go back to their roots. In particular the venue Urban Spree where we do some of our Krake shows, also do a lot of punk concerts, and yes there is definitely a scene for that.
What about politicization? Do you feel Berlin's techno and punk are sites for anti-establishment feeling?
I would say, with a few exceptions, that's actually diminishing. I think the techno thing is lacking some sort of political message to it. I don't mean one specific message, but a political attitude towards things. Of course there are basic agreements, like everyone is against Trump or something… but something is missing. You see it when Bassiani was raided in Tbilisi: suddenly there was a political idea, and I had a feeling like the whole scene was lit up by this feeling and idea, the feeling that their culture could be also some political movement. That's good, but it kind of showed how much that feeling was missing before that. I don't know what the answer is, because maybe it's a wider social thing, that people are so saturated with news and information they can't react easily, but that's quite a philosophical question really… But no, I don't see it coming back in Berlin, not yet.
You used the word 'message' in your description of the tracks you choose for the label, though. Do you have any sense that electronic music can affect the way people think?
Ummm… It's difficult. We try to affect people in subtle ways, but more through our events. We might donate to certain causes. It's only ever going to be subtle, though. With the 10th anniversary events, I had some feedback from people who actually said, in a very positive way, that they were thankful for what we'd done over the 10 years, that it had opened up their horizons about how clubbing meant something more than just boring music and drugs. That's more on a cultural level than a social or political level, of course. It's a very good question, whether the culture can share political ideas, but I don't know what the right steps are to take. I guess another positive sign was that when there was a right-wing march in Berlin a couple of months ago, a lot of techno people mobilized and marched against it. Again I had a feeling that people were enjoying this, that they had a goal for the movement, but to work this into the every day of releasing music or organising events… it's very difficult. If you find any way, let me know? I guess we express politics much more in what we do behind the scenes: making it not about business first but the right kind of people, not working with asshole agencies, trying to always include local people and not just because of how many people they can pull in but because of what their approach is to certain things.
Nico Deuster's History of KilleKill in Five Tracks
"Of course, the very first record of my label has a very special meaning to me. Before I started Killekill I was sitting on some music which I wanted to release for a while, but I didn't really know how to start. The first record always gives a label a direction and creates expectations. But I didn't even know, which way it would all go. How could I keep it as free and open as possible?
"When Alex Cortex sent over this release, which had been signed to another label before but was never released, I thought it was the perfect record. It crosses from a veritable house hit like 'More Ravelike' through Detroit-ish techno to super freaky electronic jazz. In my eyes it was perfect to start a label with."
Furfriend
"Geck"
"Our 10th catalog number was a milestone for us. We had grown rapidly and something like an artist family had developed, and so we wanted to make a statement and bring them all together. Furfriend was new project by one of our resident DJs and one of our core producers at that time and I remember when they sent this track to us. I was actually sitting in the taxi on the way back from one of our parties and we listened to it through the speakers of the phone and knew immediately this was a hit. And we were right, it's one of our biggest hits until now, which by the way also will be rereleased on Death By Rainbow with remixes by Perc, Scalameriya, and Death Bulb."
"This is a particularly important track in the Killekill history! I heard it in a demo DJ mix by Swarm Intelligence and contacted him to find out what it was, just because I liked the track so much and wanted to play it out as a DJ myself. He then told me it was from a friend of his, and it was unreleased, so I got in touch with Ian (Eomac) and he gave it to me to release. That was actually the point when I decided to start the label, because I finally had enough music together for the first releases. Nevertheless, I held this track back as long as cat number 012, because I thought it was a big track and I wanted the label to be 'big' enough before I released it, and also I wanted to avoid to be one of the labels with a very strong number 001 and nothing that comes close later. Looking back now I must say, I might have been a bit too cautious, but I am thankful Ian had patience with me and trusted in my decision. I released music of his Lakker alias which he runs with Dara Smith before anyway (Killekill 005 – Lakker – Spider Silk) and another album by Eomac later. By now Ian and Dara both got friends of mine, so this is another reason why this record is particularly precious to me."
Cassegrain & Tin Man
"High & Low"
Merch for this release:
Vinyl LP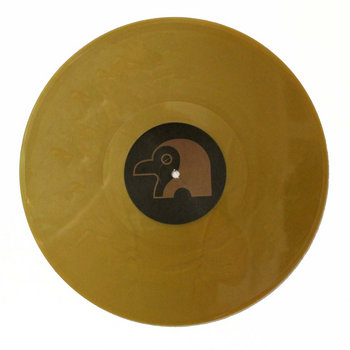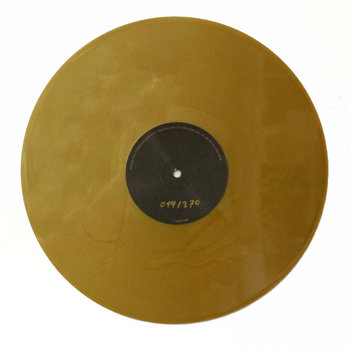 "Cassegrain & Tin Man had sent me a demo in the early days of the label, which immediately clicked with me, and which was released as cat number 008. High & Low, which they sent as a follow-up, is a masterpiece of its very own quality. Its sound design and the simplicity of the melody with its minimalistic variations pulls you into a very special mood. Hard to describe, but definitely magic."
Merch for this release:
Vinyl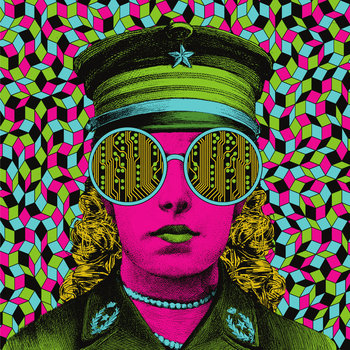 "This track is taken off our latest release, which is also our anniversary compilation. This track is particularly important to me, because it's the first one I co-produced. I have been making music a lot maybe 20 years ago, but after a long break for several private reasons, I am just getting back into it now over the last year. This track derived from a session I had together with Tobias Schmidt—who is one of my all-time favorite artists of electronic music by the way—and Cynthia Stern, a friend of mine. This particular track Toby and I made by ourselves, and it accompanied me well through the winter with its deepness and its catchy melody."
…Plus Five More From Our Writer
Merch for this release:
Vinyl LP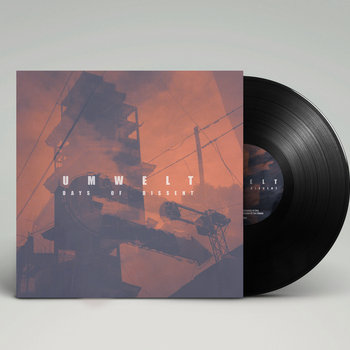 No idea if this is named after the early '80s Fighting Fantasy choose-your-own-adventure book, but it certainly transports you into altogether alien vistas. While it certainly has aspects of electro past—notably Underground Resistance at their most militant—the Days of Dissent album completely transcends genre thanks to its intensity of expression and high drama… and this track is the peak of that intensity.
Merch for this release:
Vinyl LP
Given Deuster's aesthetic of "nothing too subtle or elaborate," it's quite surprising that Killekill and its offshoots didn't reference Chicago ghetto house earlier. This recent EP redresses that. Italian producer Andrew Soul's tracks reference Chicago without being over-reverent to the city's styles, and with a hint of 21st century bass wobble and periodic spinbacks, this track radiates no-nonsense rave heat.
Andreas Gehm
"123"
Merch for this release:
Vinyl LP
The late Andreas Gehm was revered in the dance underground as a true back-to-basics producer: someone who could use the bare bones of classic genres, particularly acid house, and make them seem continually fresh and relevant. He was doing that right up to the end, too, as on this, one of his final productions before his untimely death. The clatter and vocal whoops of the "Think" breakbeat—from Lyn Collins's James Brown-produced "Think (About It")—are one of the hoariest samples in all of dance music, yet here Gehm's subtle cut-up over beefy kickdrums and churning acid makes it feel thrilling all over again.
Merch for this release:
Vinyl LP
More acid—and, like the Tinman tracks, proof that punk rawness doesn't have to mean noise and distortion. This groove changes little in structure throughout, yet the fine psychedelic detail constantly shimmers and shifts, revealing new mesmerizing elements as it gurgles onwards.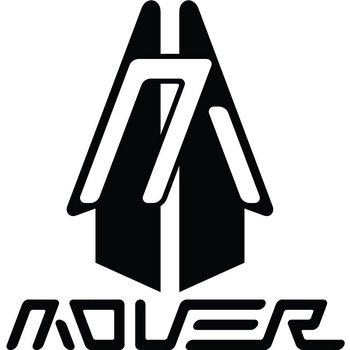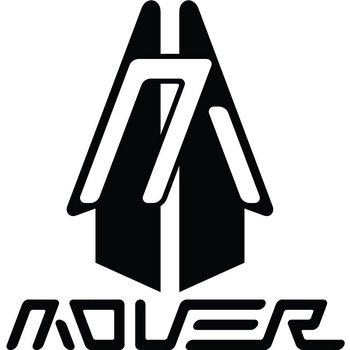 Marc Acardipane, aka The Mover, and a dozen other aliases besides, released some of the most terrifying techno of the '90s, masterminded the Planet Core Productions collective, and was remixed by a young Aphex Twin to boot. His tracks never fit into any one style, though—touching on industrial, rave, gabber, minimalism, and more—and have always been shot through with a no-nonsense punk directness. So Killekill's Boidae sublabel was an entirely natural home for a reissue program, with the remastered tracks on Selected Classics sounding as current as ever and twice as deadly.