LABEL PROFILE
Kai Alcé's label NDATL Delivers Hard-Hitting House
By Sean Keating · August 18, 2020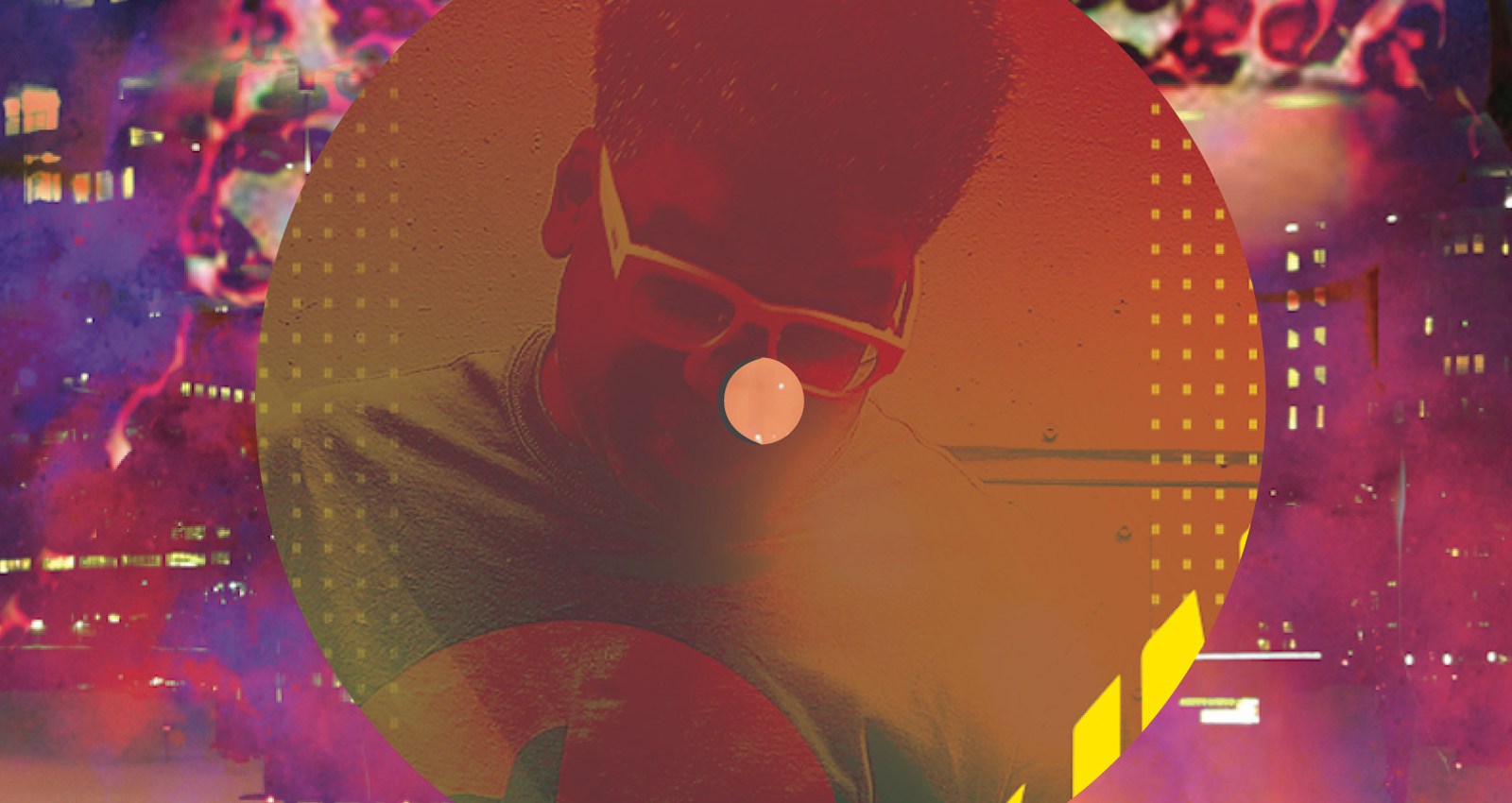 Kai Alcé's label NDATL has been responsible for some of the most electrifying house music to come out of the U.S. since their first release in 2008. Alcé's history gives the label its name: he was born in New York, raised in Detroit, and now lives in Atlanta. He credits his experiences in each city with giving the label its unique sound while drawing on the rich and varied lineage of American dance music over the last few decades. "That's why the label has so many different angles," he says. "I can put out something vocal, maybe something a little more tech-y, maybe something a little more track-y. All of these cities have a different feel. Atlanta just turned out to be the place I ended up staying. Because I got here at such an early time, I'm kind of considered to be one of the forefathers of the sound here." While many of the acts on the label are Atlanta natives, and many of the releases are the result of personal relationships Alcé has with the artists, the label's full roster spans both sides of the Atlantic, and provides a platform for up-and-comers and well-established names alike. We asked Alcé to talk us through some of the most crucial releases in the labels 40+ title discography.
Whether that's intentional or not, the first release on NDATL set the template for what would follow. "Feeding" is built around smoky electric piano chords, a rolling bassline, crunchy low-slung drum programming and a powerful, socially conscious spoken word performance from Kemi Bennings. It's that combination of worldly and wholesome musicality paired with a robust rhythm section workout that would emerge as of the recurring themes on a range of different NDATL releases. That's exemplified further on "Decay," an instrumental track with frenzied percussion programming that leaves no room for thinking the "D" in NDATL could stand for anything other than Detroit.
KemeticJust feat. Terrance Downs
"I Got Life"
Another important part of the NDATL story is KemeticJust and Terrance Downs' "I Got Life," the fourth release on the label, and the first that Alcé wasn't directly involved with (although he does provide a tough remix under his alias KZR). "It was a vocal record, and I had put out three or four records before that were pretty much instrumental and track-y, so this was bringing me into a new realm," he says. "Once that did well, it gave me a lot more confidence in the direction I was going." The original version of "I Got Life" is a glorious and organic dancefloor excursion where live instrumentation and sequenced elements collide in a syncopated samba-tinged lilt. DJ Spinna's "Galactic Soul Mix" does just what it says on the tin—his signature cosmic synths glide around Downs' graceful vocal underpinned by an irresistible bass line and shuffling drums.
For the label's fifth release, Alcé enlisted two titans of dance music. Theo Parrish's "Voice Echoes In The Dark" provides precisely what the title promises: A grinding mechanical rhythm relentlessly drives forward while a woman's voice repeats the phrase "Your voice echoes in the dark." In classic Parrish style, he does an incredible amount with just a few elements. Larry Heard, working here under his alias Loosefingers, serves up a healthy helping of mouth-puckering acid on "303 Indigenous," with a squelching synth line and a clattering drum machine. Alcé himself provides the three remaining tracks, and while they vary in style and mood, all sound a noticeably harder and darker note than much of his other work.
"[The Musical Stylings Of…] Javonntte record…that really propelled his career", says Alcé of the first solo 12" release by the Detroit legend in almost 16 years. "He's now got 20 or 25 twelve-inches out since then." The Musical Stylings of… was the sound of an often overlooked and well-seasoned expert crashing back onto the scene to provide a masterclass in raw, funky, and soulful deep house. Up to this point Javonntte was an in-demand session player for everyone from Aretha Franklin to Theo Parrish. But this release on NDATL that introduced him to a new generation of dance music enthusiasts the world over.    
"Olmec…Save Us" provides yet another slice of the classic NDATL sound, with Kai Alcé handling production duties and Donnie Johnson delivering a mysterious ballad revolving around a chorused call for the first Mesoamerican civilization to "Save Us." The original version features some particularly jazz-flavored chords, and a solid bassline quirkily holds down the groove. The spiritual nature of the lyrics makes Osunlade a more than fitting remixer, and he takes Alce's original production in a much deeper and more reflective direction, propelled by the irresistible funk of the original's bassline.
If you follow new house music releases, then Stefan Ringer is a name you've heard recently. And while he's having a moment in the sun right now, the Atlanta native released his first music as REKchampa almost 10 years ago; his 2016 EP The Fix was both his first release under his own name, and is something of a departure from his previous work. Alcé remembers first meeting Ringer; "He & a friend of his called Danny came by to buy records. Before they left, Danny mentioned that Stefan produced as well. I invited him back to demo his tunes for NDATL, and the rest is history." Ringer's unique, off-kilter production style is already evident on early releases like this one. The arrangements continuously evolve, and the tracks give the impression that they were recorded as a spontaneous live jam, yet musically, they feel precise and considered. The five tracks here take the listener through an array of surreal club environments, accompanied by sparse and whispered lyrics from Ringer himself, as well as a sensual vocal duet with Afua on "IFY."
"Ricky Corey is a blind Cape Verdian keyboardist I met, and he was the first keyboardist I began collaborating with," Alcé says. "We began working on a cover of 'Who Do You Love,' and having been friends with Chez Damier since my teen years, I asked him if he'd sing the cover. Graciously, he did." On "Who Do You Love?" Corey takes the creative reins, laying down an irresistible synthetic marimba part over an equally infectious rhythm section while Chicago house royalty Chez Damier handles lead vocal duties with close harmonic backing from Kayenne. Josh Milan of Blaze fame steps up for the remix, offering a bouncing boogie version of the vocal, plus a super-extended cut of the instrumental that clocks in at a whopping 18 minutes.
FCL feat. Lady Linn
"Cherry Pie"
One of the few European artists lucky enough to release on NDATL are Belgium's Red D and San Proper, known together as FCL. "Me & Bart, aka Red D, have been friends for a few years after meeting in Detroit through Reggie Dokes in 2004," Alcé says. "After a few licenses, and him inviting me to Belgium, he sent me 'Cherry Pie'."  The original mix of 'Cherry Pie' expertly treads the line between burning boogie-anthem and laid back house burner, with vocals from fellow Belgian artist Lady Linn. Jovonn's remix dials the energy levels up considerably, with a slamming gospel-tinged remix, decidedly designed for later in the night.