LABEL PROFILE
Five Essential Releases from Berlin's Jakarta Records
By Gabe Friedman · August 24, 2020
When Malte Kraus and Jannis Sturtz use the words "organic" and "sustainable," they're not describing food or the environment. On a Zoom call from their office in Berlin (a city far ahead of the U.S. in terms of Covid-19 reopenings), they both used the words several times as they described how they grew their company, Jakarta Records, from a side hobby into one of Germany's most diverse and innovative hip-hop and electronic labels.
"We don't work with [hyped artists]. It basically has a more organic feel in every aspect of it," Kraus said. "It's never the one headline that makes everybody look at you, and then maybe it catches on on social media. [We're] pretty traditional in a way, but that's the way we handle things."
While they have issued individual releases by big names, such as Kaytranada (his first official EP), Anderson .Paak, and Mura Masa, their core roster of artists consists of lesser-known rap, soul, electronic and funk artists from around the world—from Los Angeles to Norway to Tel Aviv to Australia. They started in 2005, after meeting post-high school and bonding over their love of hip-hop. Not long after, they found themselves putting label stickers onto individual vinyl pressings, sitting on the porch of Jannis' mom's house in a small town near Cologne. The records were produced in one of Germany's only vinyl factories at the time—which sat "literally between fields of cows," Jannis recalls.
By now, the label is more tree than sapling—their discography numbers hundreds of releases, many of them acclaimed. The pair are both business savvy—Kraus once worked in A&R for EMI—and they know that they could be making more money if they had focused more on German rap, which has skyrocketed in popularity, or "lo fi beats," the relaxing electronic instrumental genre that's often maligned as background music. Kraus points out that the latter was the second-fasted growing genre on Spotify last year.
But their tastes are too eclectic for them to settle into one category, and they argue that passion, not specificity, makes for the best long-term business model. "We should've signed German rap artists in between 2007 and 2012—but we didn't because we didn't feel like it," Kraus said. "We are not strategically looking for what will pay off the most, because that usually leads to something that is lacking in soul."
Merch for this release:
Vinyl LP
J. Lamotta is a jazzy pop singer who cites Lauryn Hill, Erykah Badu, and Aaliyah as influences. The relaxed, beautiful tone of Sade might be a more apt comparison, although on her latest release, Brand New Choice, Lamotta embraces more contemporary pop and electronic sounds. The EP is a unified wave of chill R&B that's as refreshing as cold lemonade on a hot day, but it has enough sonic quirks to keep the listener at attention, too. Born in Tel Aviv to Moroccan parents, Lamotta has lived in Berlin for the past few years, where she immersed herself in the underground jazz open mic scene. "What stood out was that you could see her wherever a mic was available," Kraus said. "She definitely knows the grind." It's starting to pay off: Lamotta has cultivated a following in Japan, where she has toured multiple times, playing summer festivals and the prestigious Blue Note jazz club.
The Leonard Simpson Duo (Guilty Simpson x Leonard Charles)


LSD
Merch for this release:
Vinyl LP
The Leonard Simpson Duo is Detroit rapper Guilty Simpson and New Zealand producer Leonard Charles (real name Jeremy Toy). The ambitious collaboration lives up to its LSD acronym: Charles lays down psychedelic tracks full of flange-y electric guitars, tremolo organs, '70s-style bongos, reverb and echo effects, while Simpson, a J Dilla protégé, delivers signature no-frills raps about his hometown and his inspirations ("I'm never trippin' over what's said/ I'm busy breaking bread"). There are nods to 1960's and '70s rock bands and meandering instrumental interludes. Some songs, like "GUILTY," almost sound like they could fit on a Tame Impala record. There's even a track built on a sample of a song sung by indie New Zealand artists Marlon Williams and Aldous Harding (which eventually builds to a wah wah pedal guitar solo). It's a trip that sounds strange on paper, but the components complement each other.
It's impossible to crown an official matriarch of modern L.A. rap, but Ill Camille would come close in any contest. In Kraus' words, she "knows everyone" in her scene, and the roster of collaborators on her albums tell the story: Multiple TDE artists, like SiR; the uber-producer Iman Omari, who has Kendrick Lamar credits; the smooth-voiced rapper Damani Nkosi, who's worked with the likes of Dr. Dre and Snoop Dogg. After writing for other artists such as Terrace Martin in the early 2010's, Camille refocused on herself and got back to listening to her foundational inspirations: jazz, soul, and '90s hip-hop groups, such as A Tribe Called Quest and Slum Village. Those influences shine through on 2017's Heirloom, a dark triumph that's deeply personal and infused with a foreboding sense of melancholy.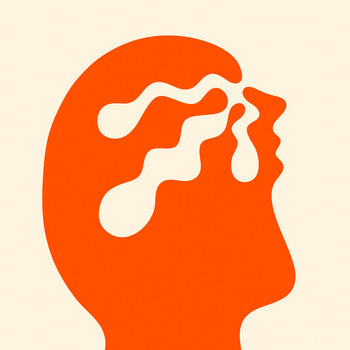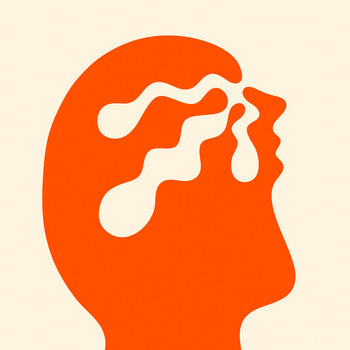 Merch for this release:
Vinyl LP
It sounds trite, but German producer Suff Daddy was releasing instrumental hip-hop beats before it was cool—and well over a decade before the surge in "lo fi" beat popularity over the past few years that Kraus mentions. "There's a first generation of instrumental producers here in Germany, even across Europe, that would consider themselves maybe something like the generation 'pre-lo fi,'" Kraus says. Suff Daddy—real name David Bormann—has been at it so long that he got bored with the genre, according to Kraus. On his latest album, Pompette ("tipsy" in French), it sounds like he's trying to subvert most conventions of the lo-fi style, pumping the tracks with thick bass and heavy kick drums, urging the listener to rock and dance with him, instead of falling back into a sleepy trance. Most of the songs feature singing or rapping, but the beauty of the record is that you can sit back and get into a relaxed flow with most of the tracks too, depending on your mood. Choose your weapon.
The first striking characteristic of Lionel Malca's Casablanca Jungle EP is how similar the electro-pop singer sounds to George Lewis, Jr., aka Twin Shadow. But the French-Moroccan artist, who grew up in Casablanca and is now based in Paris, has his own style, inspired by his culture and his "obsession" with the combination of Eastern and Western aesthetics. His synth hooks here, on his first official release, are dotted with Middle Eastern flourishes, what Kraus calls clear North African influences. There's a track titled "Shalom," which is Hebrew for "hello," and another track sung in Arabic. Sturtz discovered him through his travels and related work for Habibi Funk, another Sturtz and Kraus project that unearths decades-old Arabic pop, funk, and rock records. As a pure pop project, with some indie rock elements as well, Casablanca Jungle is an outlier for the label, but one the co-founders are glad they got behind.