LABEL PROFILE
Jack J and the Mood Hut Collective Reimagine Dance Music In New Forms
By Andy Beta · June 15, 2022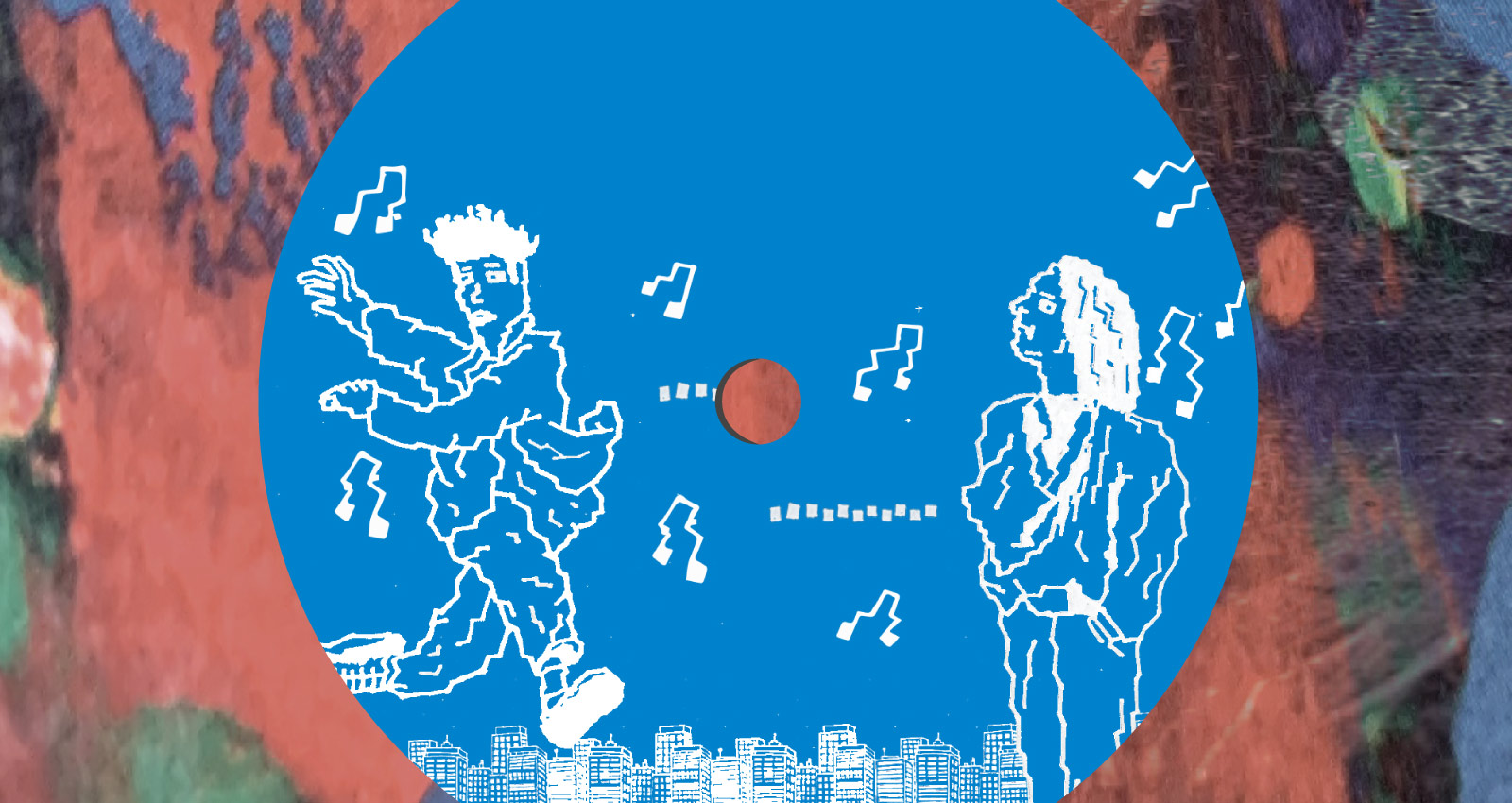 Jack Jutson has always lived by the water. Born in Sydney, Australia, his parents met while they were working on boat crews in the Caribbean. His family always lived close to the shore, and Jutson recalls spending lots of time sailing and windsurfing growing up. "It's always been a part of who I am," he says, "and that comes through in my music for sure."
Dance music fans will instantly recognize that breezy, laidback, dreamy quality in Jutson's music, whether it's in the solo releases made as Jack J or as one-half of the Pender Street Steppers. He's an integral part of Vancouver collective Mood Hut who, over the course of a decade, have released a vast array of music, ranging from sweet house bangers and ambient drifts to hardware jams that verge on the vaporous. After releasing numerous 12-inches and cassettes, this year the label will drop its first single-artist full-length: Jack J's Opening the Door. To say it was a long time coming would be an understatement; Jutson finished the album in 2019, but the global pandemic and pressing plant issues pushed back the album's release date.
As any fan of Mood Hut knows, both the collective as well as its individual artists have always moved to their own rhythm. The label has never consented to any interviews, and Jutson is quick to clarify that, "I'm not here to speak for Mood Hut as a group, which is important to mention." Even in today's dance music world, Mood Hut remain outliers: there's no hyping of their scene on social media, there's not even a Mood Hut remix. To the outsider, the collective might even seem willfully obscure and mysterious—though Jutson insists that's not the case.
Jutson was drawn to keyboards at an early age, making his own music and "recording these jams to cassette tape and making imaginary radio shows to play them on." Before leaving Sydney, Jutson caught a Mount Eerie/Microphones concert where Phil Elverum was selling handmade T-shirts and CD-Rs. "That model seemed very achievable to me and involved nothing beyond what I already had access to," he says. "This was definitely inspiring to me at the time and set me on the path with a particular approach in mind."
When he was 18, Jutson's family relocated to Vancouver, where he found himself immersed in a whole new scene. He formed a well-loved—if short-lived—indie-rock band No Gold with future Mood Hut members Ian Wyatt and Liam Butler. "Vancouver was and still is more of a live music kind of scene," Jutson says. "If you were DJing, you were either opening or playing between bands." But the city's underground scene was buoyed by outdoor parties operating well outside that scene. "People would find a forest, beach, or clifftop clearing that fit the requirements," he says, and bands and DJs would set up illegal parties in the wee hours, giving every event an edge. The parties drew from the David Mancuso Loft-style approach to celebrating dance music, which meant nice sound, plenty of balloons, a festive air, and a loving mood. Slowly, Jutson's practice space morphed into a more open-ended jam space; the notion of a "band" ended, and the parties and practice spaces and jam sessions and self-released cassettes all began to fall under the rubric of "Mood Hut."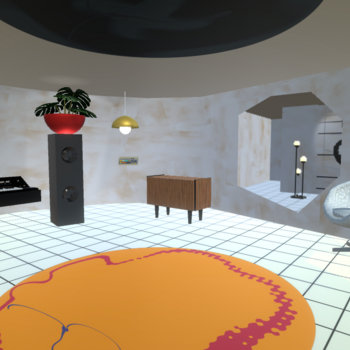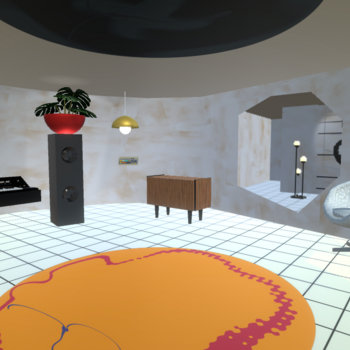 Merch for this release:
Vinyl LP
"People often only think of Mood Hut as a record label, but we are foremost a collective, and for a long time we did free park parties in Vancouver's Stanley Park," says Wang, who releases music as C.Z. Wang and People Plus. "They were definitely some of our most legendary parties." Jutson recalls those outdoor events fondly: "For me, those nights reached close to the potential of what dances can be. When none of the usual constraints are put upon you, and when everyone is present in a beautiful place, willing to give themselves over to the whole thing. That's when things can really ascend."
From there, Mood Hut began turning out cassette-length mixes that mapped out their sound world, taking cues from zoned-out Detroit house music, cheesy New Age, dusty techno, Jamaican dub, smooth jazz, '80s sophisti-pop, and more without really being beholden to any one of them. "I learned so much about what 'dance music that sounds grounded' is like from Mood Hut parties and productions, which heavily influenced me becoming a producer," says Yu Su, noting the collective's knack for finding the sweet spot "where the texture and layers of rhythms can be complex, but with a solid groove that connects to human emotions."
And while the various entities that comprise Mood Hut have had a sizable influence both on the dance scene within the city and well beyond it, Jutson maintains that the loose-knit crew's goals have always remained modest. Even with his new album and more full-lengths from other Mood Hut players on the way later this year, they prefer to keep it local and low-key. "We pretty much achieved everything and more that we had imagined we could do within the first year of putting out records," he says. "We weren't trying to go much further than our own city limits and sharing our music with our friends." For newcomers and those looking to fill out their discography, we asked Jutson, Wang, and Su to share some of their favorite selections from Mood Hut's discography.
---
After a string of formidable singles that caught on in the early part of the decade, Jutson's first full-length was worth the wait. "After I put out "Thirstin'," I was traveling a lot, making music in between, almost finishing songs but having to leave them behind to travel and tour," he says. "But then I had a stack of songs that didn't make sense as dance 12"s. A lot of the music I like to listen to is more home listening, and I wanted a collection of songs that had a brightness to them, but also a darkness within them."
Opening the Door harkens back to Jutson's early listening growing up on his parents's tape collection, which ranged from reggae to pop music like Sade, Everything but the Girl, Eurythmics, and Pet Shop Boys. Strummed guitars, pinging keys, and Jutson's voice—slightly reticent but quietly assured—are foregrounded on the pop numbers, the catchy beats supporting the songs. But his DJ sensibilities come across on the more languid, mellow instrumentals that crop up throughout. At times, it evokes the spirit of Arthur Russell's Calling Out of Context, grabbing from many different pop stylings while also remaining resolutely itself. "Jack has a great melodic sensibility and is always able to catch the kind of emotions that slip away easily for the rest of us," Yu Su says. "I feel like it's the kind of songwriting Jack was born to make."
"The music on there, I made it for myself for sleeping," Jutson says of this early ambient tape. "Basically, before bed, I would make an ambient loop. For whatever reason, if it was resonating with me, I would get into bed and see how it would work. Is this sleep-inducing? Sometimes I would jump out of bed and adjust something. I'd let them run for a couple of days. That tape is ten-minute excerpts of them. You turn it on as you would light a candle or incense. It's not worth engaging with it deeply or with focus."
"The early cassettes by Aquarian Foundation are pretty incredible and still sound very fresh to my ears, 10 years after they were first released," Jutson says. "That stuff, to me, is still very interesting sounding, the worlds contained in that music still feels unknowable to me. I don't know how they made it. That stuff is next level in my opinion."
"Liam and I have been making music together since we were 18 and we started Pender Street Steppers after our band ended," Jutson says. "At that point, we were done with bands and just went, 'Let's have fun, learn our gear, and make some playful music.' We got together twice a week and would make 4-5 things every night. We ended up with a ton of music. We decided to do a mixtape of that stuff." In the years since, some choice selections have made their way to singles, but the full 90-minute session is well worth zoning out to.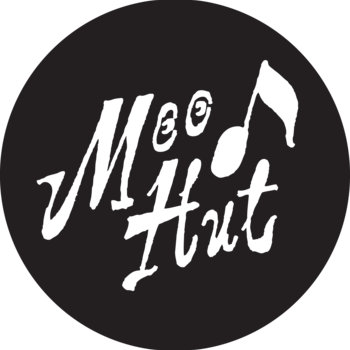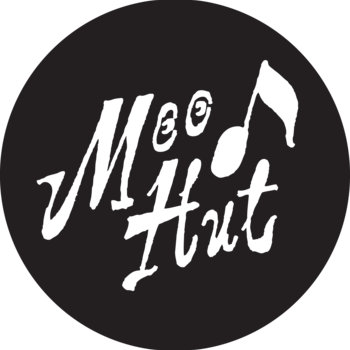 If Mood Hut had a credo (beyond the tag on most 12"s: "It's That Sound!") it would be to expect the unexpected. The label's first full-length is a strange, surrealistic compilation featuring artist aliases like Dorjan Attamofd and Blue Heron's Tribute 2 PH. And while "disco" is in the name, the dancefloor would have to be made of quicksand. "It's a concept record we never explained to anyone," Wang says with a laugh. To which Jutson adds: "Each song was made with a very simple setup that involved looping, playing records, and dub style FX performances. So they are something like edits, very off-the-cuff and each one has little parts of multiple records that we all love. Everyone in Mood Hut had a hand in this record, so it feels very special to me."
"Kinetic Electronix is an alias for the mysterious Aquarian Foundation crew, known for their analog hardware jams," Wang says. "It's very emotional and deep and has a timeless quality to it. Also a very slept-on record that never leaves my bag."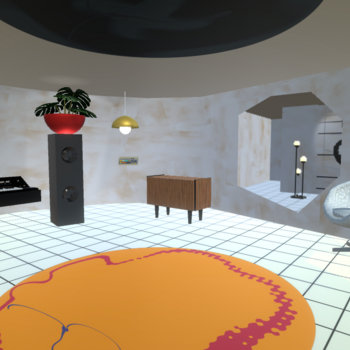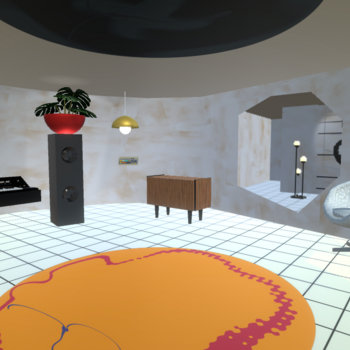 Merch for this release:
Vinyl LP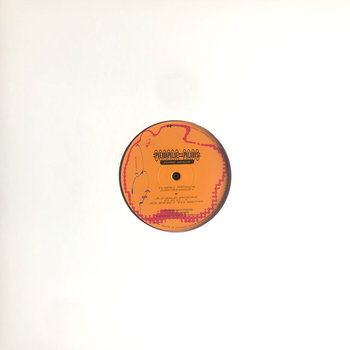 "This project imagines the soundscape inside a house that doesn't exist," Wang says. "The EP riffed on Henri Lefebvre's 'The Production of Space' and explored the intersections between downtempo, jazz, and the sounds being cultivated at Mood Hut studios as both musical genres and also as sounds tied to geographies, moments in time, and cities. Recorded live with real instruments, it is then further expanded on through digital processes within the Casa de Haiku Studio—an online imaginary space."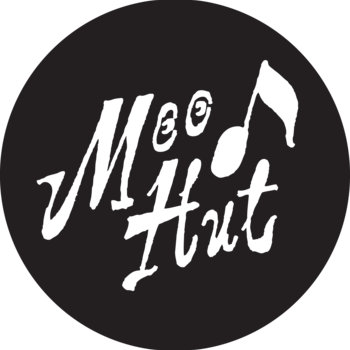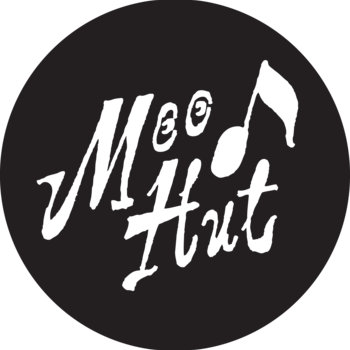 Canadian producer Phoebé Guillemot had released a string of curious, wholly unclassifiable LPs and EPs as RAMZi for labels ranging from 1080p to RVNG, before letting her friends in Mood Hut release this EP. "I love watching RAMZi make music, it's like going into the 'Upside Down,' where nothing makes sense and anything is possible," Wang says. "Nothing is being used in the 'correct' way, she just follows her intuition and the outcome is this amazing otherworldly sound. She's always sampling her previous works and layering them into her songs, which is how she's managed to create such a unique voice. Her sound palette is distilled through recycling."
"This took five years to be released, even though it was freestyled in one night and probably would have been longer if it wasn't leaked," Wang recalls. "'Just Off Wave' is an 'emotional-use only' banger that sat on ice until it passed what we call 'Claudio's Cadillac Test,' which started out as a reference to the classic car stereo test producer and engineers do to test how their music translates to other speaker systems. We used to do this in my grandpa's maroon Cadillac DeVille, but it quickly became a reference for us testing songs on different dancefloors."