LABEL PROFILE
Interdimensional Transmissions Explores Electronic Music's Outer Limits
By Erin Margaret Day · July 05, 2022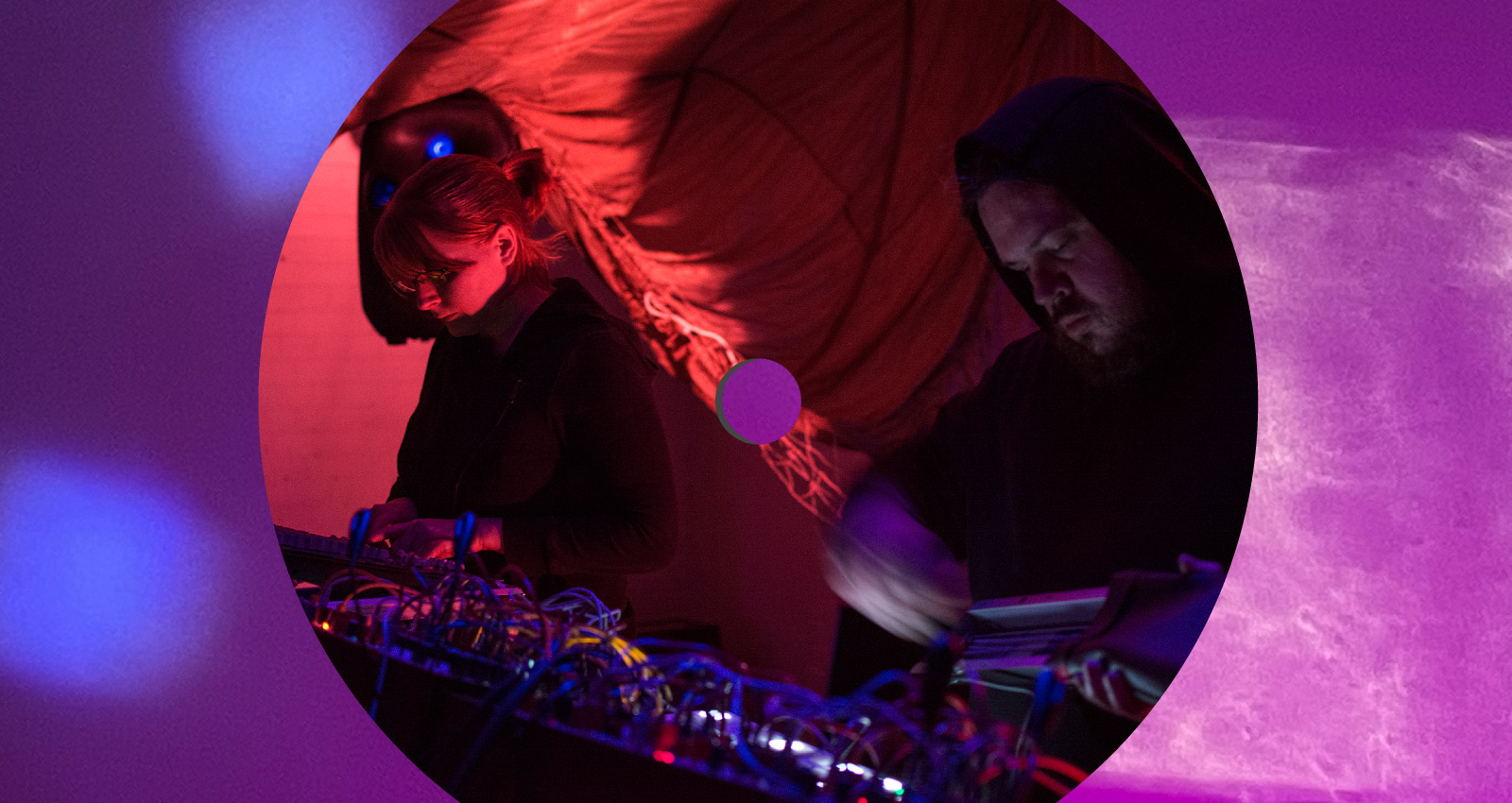 Brendan Gillen (aka BMG) grew up listening to Detroit techno as it evolved on the radio. He was entranced as a child by the prosody and mythology of Detroit radio legend The Electrifying Mojo and the fast, wild mixes of Underground Resistance co-founder Jeff Mills when he was "The Wizard," before techno and house had even begun to creep into his mixes. By the late 80s, mix shows by Juan Atkins, Derrick May, and Kevin Saunderson—the Belleville Three credited with pioneering techno—made it enormously clear to Gillen that another world was possible. When he made it to the world's first techno club The Music Institute in 1989, his life was changed forever.
"There were people there who had a dance that included running up the wall: the participation with the music was another level," Gillen recalls. "When I heard Parliament's 'Flashlight' deconstructed on that system within the context of advanced techno, everything clicked. I had another similar experience in Berlin in 1991 on the dance floor of Tresor, when I realized this was the new global music. The wall had fallen, and to escape the Tower of Babel, we had this instrumental music with short English (common language) samples. The magic of seeing Detroit techno evolve in 1989-1992 was astonishing: there were so many incredible characters, some still barely known. The ideas were so fresh, such a unique response to the world."
Gillen's love for and belief in the future of music activated here led him to Ann Arbor's WCBN, where he became a Music Director and ran a show called Crush Collision. Future Interdimensional Transmissions co-founder Erika Sherman met him there as a student and later became Program Director. Immersive installation artist and visual artistic director at Interdimensional Transmissions Amber Gillen (who Gillen would marry) met both of them when she came to WCBN to visit her older sister, a good friend of Sherman's. When she later came to the University of Michigan as a student, she also volunteered at WCBN and had her own show; her future husband called in when she played one of his favorite Liquid Liquid songs. Between working at WCBN, buying imports and indie 45s for the Dance Room at Record Time with Mike Huckaby, and attending parties around Detroit, Gillen organically developed friendships with almost everyone who would be involved with his distro Star 67 and the Interdimensional Transmissions label.
"When I joined WCBN, I was immediately around people with deep knowledge of jazz, people in space rock bands, making noise art, who loved country music and klezmer and reggae and classical and everything in between," Sherman says. "I had unlimited access to explore everything myself through the station's massive library collection. My experience at WCBN taught me that genre is a mythical construct, something that journalists and marketers invented to commodify music. It's not about genre. All of these expressions, all of this art and music is a continuum that we feel a myriad of different connections to. Because we all met and came from this time period of WCBN, we all feel this, and strive to bring many sides of genre together in the events."
While it's not all Detroit music or all of the city's parties and promoters, there has always been a strain within Detroit music that is unbound to genre, going back to bands like the Dirtbombs and Parliament-Funkadelic. It can be hard for Detroit artists to be fully understood by a world that is accustomed to perceiving music through narrow genres and definitions, but it's very normal in Detroit for music heads to be open-minded: rock kids going to raves, synth nerds hitting up the jazz festival. Interdimensional Transmissions exists to preserve and expand that spirit: the label was inspired equally by Sun Ra's El Saturn Records, independent rock labels of the '80s and early '90s, and underground European electronic records, especially from the UK, Germany, Holland, and Belgium.
As Detroit techno began to see success in the outside world, however, its futuristic vision appeared to have gotten hijacked by the American dream. The original innovators and hometown heroes shifted focus to making music for Europe, were perpetually on tour, and were essentially "leaving Detroit to rot," according to Gillen. "I felt the most important thing was to take the inspiration of this revolution and infuse it with the true underground ideals I saw in things like Liquid Liquid or Dischord [Records] or Underground Resistance and take my own lens that incorporated experimental music like [Iannis] Xenakis and [Karlheinz] Stockhausen and the music of Mika Vainio, Dan Bell, Drexciya, and share this new fusion with Detroit. Detroit music for Detroit, but respecting its incredibly advanced and high-concept history, adding to that history by offering a more fascinating, mysterious future, a new place to go with your mind," he says. "Our early records show this with the lock grooves, backwards mastering, groove notes, and unique vinyl colors. The records themselves were a statement."
As the Kraftwerkian vision of the future died, Interdimensional Transmissions charted out a new future in the mid-'90s guided by dreams, allowing the subconscious mind to direct us where we need to go and beyond where the prevailing rules tell us to go. "This is not the music of the world you are in, that dying world subject to cruel crony capitalism, destroying itself before your very eyes," Gillen says. "This is the music of other tangential dimensions, where the higher planes of consciousness are valued, where the mind and pure thought come together to take the body to another plane. These are interdimensional transmissions received with the intention of allowing your spirit to be truly free, to enjoy things that aren't supposed to collide, where we can enjoy the aural moire patterns of where things overlap and connect and take new form."
Eventually, it became clear that they needed to throw events if they wanted people to truly understand their vision: to not just sow the seeds of concepts through the albums they released, but give those seeds a fertile place to gather and grow. Between 1998 and 2000, they began experimenting with events in different contexts and venues. This eventually evolved into their annual Samhain events, first held at the Blind Pig in Ann Arbor. Ectomorph performed live as the central event with performance art and full space transformation: the need to cover all the beer mirrors there led to an on-going practice of wrapping spaces. Gillen made it clear in the beginning they would keep having these parties until everyone in the crew was a household name getting regular gigs, but it took repeated attempts over many years in various venues for it to finally come together and be fully realized.
"The first No Way Back was thrown in a dilapidated leaky bank building on December 1, 2007," Sherman recalls. "It was a snowy cold winter night, with about 150 Detroiters. The event was conceived to be a 12-hour party, an immersive experience like the warehouse and loft parties we'd enjoyed 10-plus years ago, that were no longer happening in the city, with long sets from Derek Plaslaiko, Carlos Souffront, Patrick Russell, and Gillen, who became the party's first residents. That venue was a one-off, and No Way Back returned the following May, becoming a part of [Detroit's annual dance music celebration] Memorial Day weekend." The party moved around Detroit for the next few years, with evolving lineups designed to fit into many different spaces: Tangent Gallery, Oslo, Bohemian National Home, and eventually to 1515 Broadway, where it seemed to catch on the most. 1515 Broadway had hosted events in the '80s and approximated well the unfettered and unfancy vibe of warehouse parties, but after a few years, it was so packed and dangerously hot, they had to find a new home in a new incarnation of the Tangent Gallery. "The full vision for No Way Back has always been about long events, a full exploration of music, and an immersive environment. Tangent has allowed us to take this concept and expand it into a full weekend," Sherman explains. "We can now realize the concept of Return to the Source, not just as one party or event, but as a full statement."
It's clear that their decades of work haven't been in vain. Detroit's scene is enormously vibrant, fresh, and thriving in a way that is inspiring and truly diverse by any metric. The work has gone far beyond creating periodic events that captivate locals to national and international recognition as one of the greatest scenes for proper underground dance music, but more importantly: it's now an incredible time to experience Detroit any time of the year, with consistently magical crowds and more local event crews taking inspiration from Amber Gillen's immersive space transformations at International Transmissions events. Visual art has become a major part of nightlife.
"Some of the stranger sides of what we've presented have also made a major impact, like the Scott Zacharias set that happens at dawn in the Outer Space Room at No Way Back has affected our scene for the positive," Gillen says. "And Scott is touring now, which is so great to see, and good for the world, because there is nobody else like him."
Here are 10 releases to get you acquainted with this home for deep-listening and forward-thinking sonic voyagers, those who are always pushing the culture and the music forward with what Gillen dubs "the pure and sometimes nasty essence of raw creativity."
This is the record that launched both the Ectomorph project and the International Transmissions label in 1995. In 2018, it was re-pressed for the first time in over a decade using the original masters complete with three lock grooves cut by Ron Murphy.
"The first song on the B side was the first thing we ever did, the beginning of the collaboration, with my 606 for drums. In this era, there is borrowed equipment on every song," Gillen says. "The lock grooves were inspired by Cycle 30 by Jeff Mills. Ron Murphy told us the math. I applied that in the studio and we did multiple takes in mastering to get them just right. Ron was really sweating, but got it just right with the overcut of the loop, making that crazy bass whoomp. The rhythm lock groove became a Detroit street jock and radio staple, often mixed with the acapellas." It was an early milestone: when the title track was used for the top "urban" station in Detroit WJLB's own NYE show advertisement, Gillen really felt like they had made it. The record was popular at Record Time and all around Detroit, introducing a sound both abstract and experimental, yet into the groove enough to become a major street jam and part of a sound that was to become popular later through the stylistic developments of DJ Assault and DJ Godfather.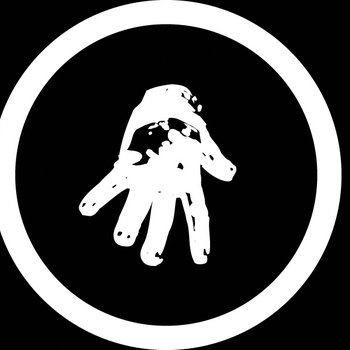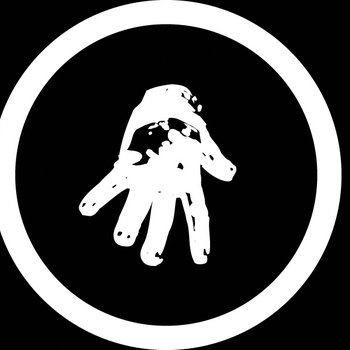 Making this EP was a dream for Gillen, as Liquid Liquid are one of his all-time favorite groups. They first met performing on the same stage at Detroit Electronic Music Festival in 2003 and Gillen even got to write about them for the MetroTimes; Sal P told him it was the first article on the group he wanted to keep a copy of. A chance second encounter at the Red Bull Music Academy in CapeTown, South Africa where Gillen was teaching about creating computer music led to an impromptu performance with Sal P and Patrick Pulsinger. From that evolved this project, which Gillen describes as "coming out of thin air, from parts Sal and Crispy [Christopher Fachini] had written separately, and it worked like magic."
They toured and did shows as Electric Skin and then BMG & Sal P, plus a collaborative Electric Skin tour that brought Ectomorph and Sal P together in the mid-'00s, featuring "fascinating fusions on stage with Sal's live percussion and voices and the electronics from Erika and myself," Gillen says. "This project took years to complete, because as an electronic musician, I had no idea how to use a recording studio. Crispy helped bridge that gap, and we got to do the final mix down on a desk that Pete Townshend and Billy Corgan were bidding for, that had been used by Led Zeppelin. I learned so much in the production of this: it didn't come out when it should have, but I learned techniques that I use to this day."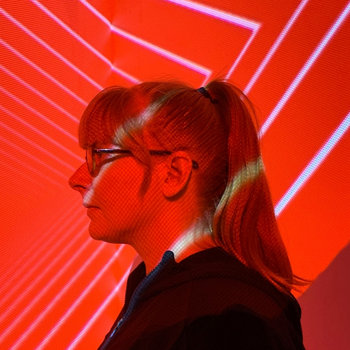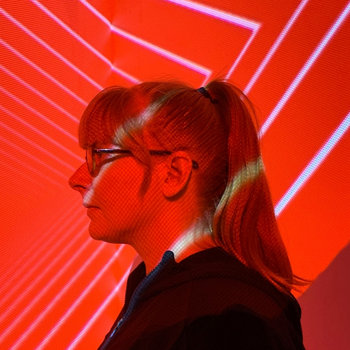 Merch for this release:
2 x Vinyl LP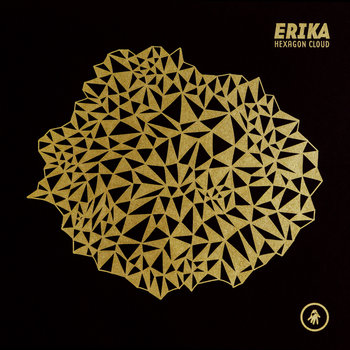 Erika [Sherman] had been a member of Ectomorph for a long time, touring with the group and performing as a synthesist, before her debut solo album came out. When she showed Gillen the demos for this material, they had been planning to make an EP, but the sheer volume of great tunes demanded a full-length.
"Technically we aligned using the same mixer, monitors, sound card, and software," Gillen says. "She recorded all these keyboard lines at her house, recorded demo arrangements and drums. I produced the record: arranging the songs, mixing the whole thing, re-recording the drums, and in some cases, writing new rhythms in the spirit of her music. Her music is so cosmic, so pure sci-fi, but also deeply like an Audubon Society book, or Darwin's field drawings, very free and organic. So I did my best to highlight how she thinks and back it up with tones and rhythm that would push her ideas to the fore. I still mix her records–classic audio engineer mixing, not remixing."
They screened the covers by hand at a place that was so toxic the environment was negatively affecting the person who ran it so only the front cover was printed, and even that was a miraculous feat. The art was hand drawn by Sherman, and the associated remix record has the color versions of the art, part of a series she was doing. As a result, this release communicates many aspects of Sherman's process in addition to her unique sound.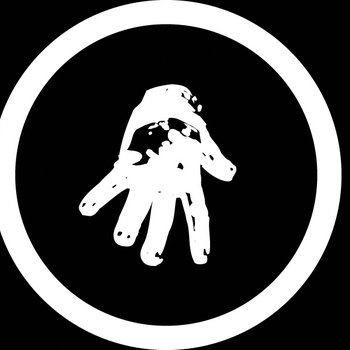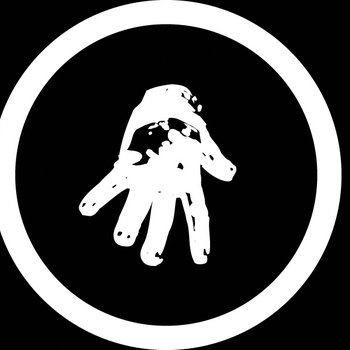 The Interdimensional Transmissions crew has known Andy Toth since even before his days in the Detroit Grand Pubahs, but this connection came together at the wake of Greg Mudge, a pillar of the techno community and mutual friend who helped with leads on the original No Way Back location and who was also constantly bugging Toth to release his solo tracks.
"We heard these tracks after Andy had been working on them for a very long time. He DJed the wake and it turned out that every song he played was his own production," Gillen says. "Erika and I had our jaws on the ground, just blown away by how incredible the music was. Derek Plaslaiko was there too. We were all losing it to just what an original blend of electro, techno, and acid these were—and then all the Star Trek references. But just how mature the music was: it was such a refined vision of the original Detroit rave spirit, a new form of flawlessly perfect No Way Back music produced by someone who masters, mixes, and engineers audio professionally, which put these in a new sonic realm. The kind of deep thought that goes into these dense, multi-layered, but ultimately hypnotic tunes just blows my mind. You can listen so many times and always keep discovering new things."
After seeing Jamal Moss perform live and enjoying the "history of house he was referencing, but with such an avant-garde angle," Gillen says the crew started talking about a release on Interdimensional Transmissions. Gillen and Carlos Souffront were obsessed with one song he played that they were never able to locate in Moss's archive, as well as a few others that they were able to find. Thus began many years searching through his archives, Moss coming to Gillen's house with shoeboxes full of cassette tapes, minidiscs, CDs, and videotapes of sound recordings.
"Carlos was so fast on the cassette deck: identifying songs, marking the spots on the tape externally so we could find them again… and I spent time carefully recording them all in and then getting them mastered. It was a long, arduous process that took me many years to complete," Gillen says. "We went through a few mastering guys to get the oldest, rawest ones to be of a sound that not just pure freaks could listen to. Melvin Oliphant [Traxx] once played a raw original of one of these at a party in Montreal and they kicked him off the decks, which is beyond insulting, but I wanted to make sure this music had the effect it should—taking the mind into new dimensions. Jamal kept delivering more and more tracks and we finally ended up with Kill Bill, which was kind of the apex of this sound, a jacking apocalypse complete with Gabriel's trumpets."
Merch for this release:
Vinyl LP
Gillen first met Armando Martinez through some friends in Miami, when he would go to the Winter Music Conference and related gatherings. They organized some parties down there, and Martinez played alongside Patrick Russell and Sal Principato.
"Alpha 606 was originally three people but ended up with just Armando, kind of a reclusive genius. Starting with the original EP, we expanded to this album, full of amazing concepts," Gillen says. "I worked hard on engineering it so that it could work on more sound systems around the world, and I'm really happy with the edit/remix I did of 'Armambo' that killed in sets for years. Cuban music is a huge influence on the development of funk, which is one of my main influences, so it was wonderful to show this from another perspective."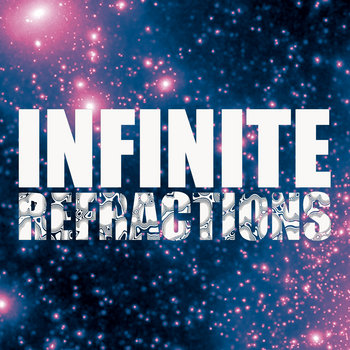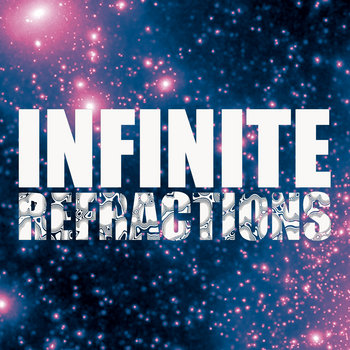 Merch for this release:
Vinyl LP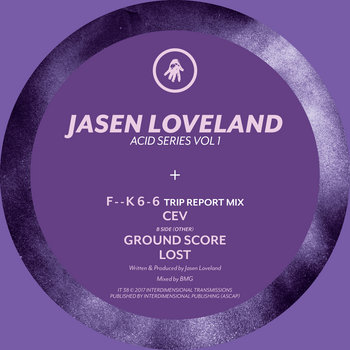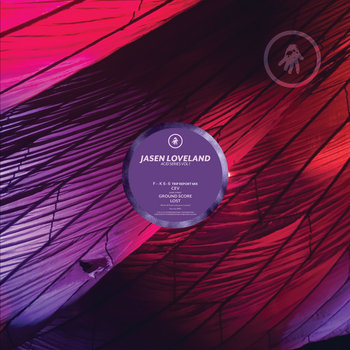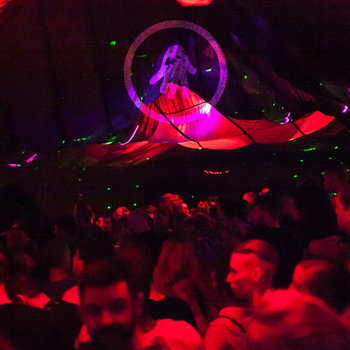 The late Jasen Loveland (born Andrew Smith) met Gillen on the dance floor at No Way Back. "He created so much music, so fast—it just kept multiplying to the point where I created a sub-label for him called Infinite Refractions, named after the way I saw his music," Gillen says. This EP was created and recorded by Loveland in his home studio in different places around the world, which he then brought to the Interdimensional Transmissions studio to mix. They mixed eight songs in two days, deciding ultimately on these four and having a real blast doing it. Infusing his tracks with production techniques to help the sounds stand out and have compelling emotional textures was an extremely fast, pleasurable, and easy process. "It was a high we never came down from, the sharing of these ideas and really fleshing them out and finishing them in this way: we were meant to do this many more times," Gillen says.
Merch for this release:
Vinyl LP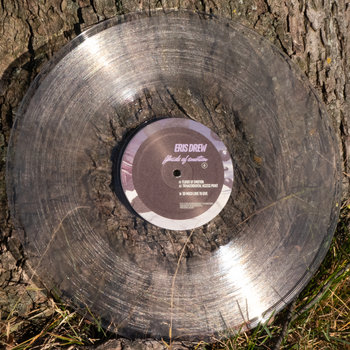 The Interdimensional Transmissions crew came to know Eris Drew through her work with Hugo Ball, a Chicago collective with a similar mission in the last decade [full disclosure: this author was also involved with this collective].  They started having her perform in Detroit at their parties: initially as a giant home studio live show "featuring so many layers of sound, with influences ranging from synth-pop to Sun Records," Gillen says. "As her [gender] transition continued, a new DJ style emerged and the energy coming from it just blew me away." Gillen started booking her in Detroit as much as possible and asking her for demos, specifically of songs that referenced her DJ style more, and Interdimensional Transmissions had the great fortune of developing her debut record.
Once they'd selected the songs, the label had her stay another week after a New Year's Eve show to mix these songs down together in Gillen's studio. "I wanted to share some of what I'd learned about engineering, so her future productions would elevate, and really I wanted her to understand how to create this bass weight that her DJ style implies," he explains. "I think it really clicked: we went through her music in such close detail, and I'm so proud of what emerged since it still retains its gentleness, raw details, imperfections, sonic power, and emotional purity."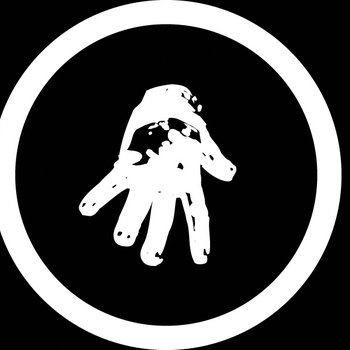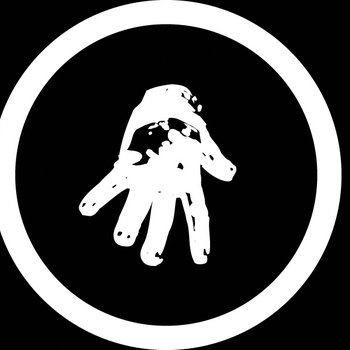 Merch for this release:
Vinyl LP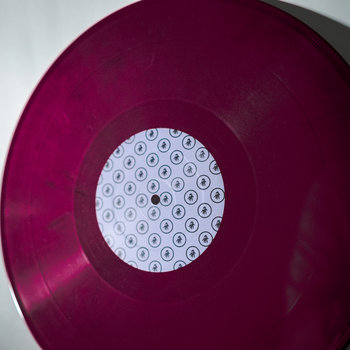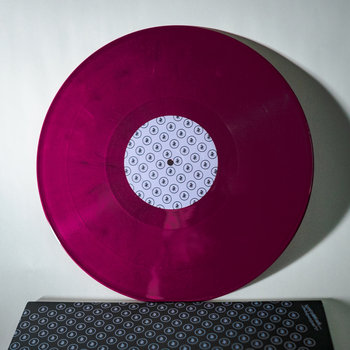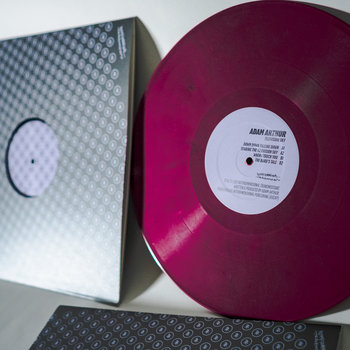 Gillen and Arthur also met on the dancefloor at No Way Back; Arthur was dancing right in front of Gillen during his set. Arthur then invited Gillen to play his house in Memphis on his Funktion One sound system. When he played that set at Arthur's house, Gillen noticed house pioneer Larry Heard [Mr. Fingers] and Chad White [Mr. White] dancing in the crowd. Arthur built a huge Buchla system to create his own music, resulting in these tracks that feel somewhere between dreaming and waking—a space he deals in professionally as an anesthesiologist. "We talked about sound cards, monitors, hardware compressors, and what it takes to get your music to where it needs to be," BMG says. "He did all of that and more, a truly unique character now living in rural Arkansas." He continues to record music with his massive Buchla, like his stunning ambient performance following Suzanne Ciani at No Way Back 2021.
Merch for this release:
2 x Vinyl LP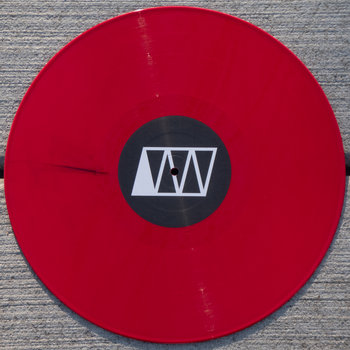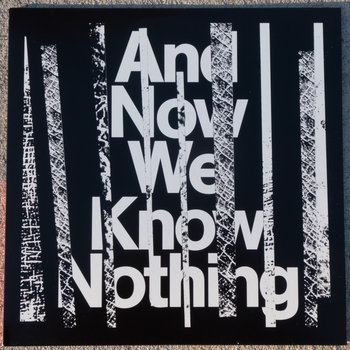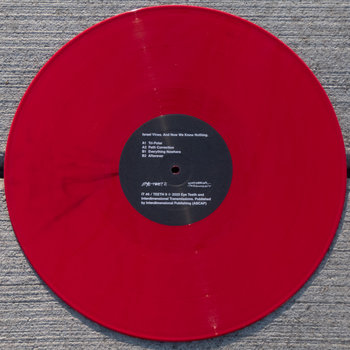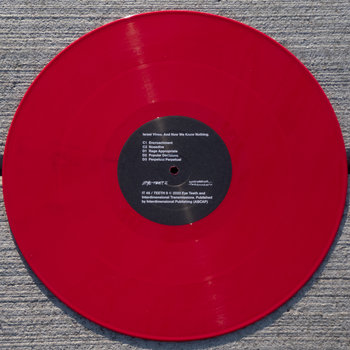 Israel Vines is one of the most formidable but slept-on artists in the game. Gillen describes him as being "somewhere in the future with this brilliant fusion of Detroit electro, Birmingham techno, and post-jungle Bristol sounds." Following a series of extraordinary 12" records on Interdimensional Transmissions' Eye Teeth imprint (devoted to pure, experimental, and entirely contemporary techno explorations), Vines put out this powerful double LP in late 2020. This album developed with a great focus and is a rare release on the label designed by a graphic artist besides Gillen—Ken Meier, the brother of Karl Meier (Talker), another criminally underrated "underdog lifer ultrahead" who Vines's debut track on Eye Teeth was named after—"WWKD." This was the final release from Eye Teeth. Now Interdimensional Transmissions feel the separate imprint is no longer necessary. It is natural in the outer limits for boundaries to dissolve.