LABEL PROFILE
Innovating Summer
By Will Butler · August 27, 2013
"I remember with some of our earliest releases, friends of mine were really confused… 'Wait, you like rock music? I don't get it. Aren't you the guy from Do-Over & Stones Throw?' "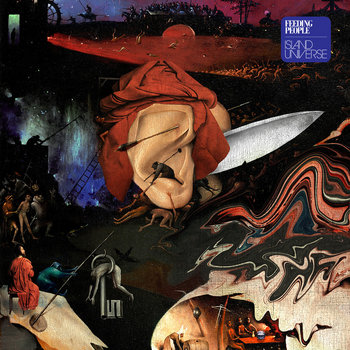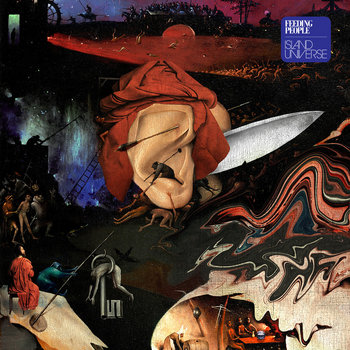 American summers are overrated. New York drips with humidity, San Francisco is constantly socked in with fog, the Northwest is rainy and the South is just too damn hot. All over the world, the best weather doesn't begin until September anyway. So it's the perfect time to look back at the furious summer album cycle, take stock, find the good stuff, and then take it out for a spin.
Innovative Leisure channels the ethos of LA – where it's always summer – so they have no trouble staying in this enlightened mindset year-round. What began as Nate Nelson's small passion project while working at Stones Throw records, IL soon attracted Nelson's coworker Jamie Strong. Strong was making a name for himself as a bastion of LA music, working for both Ubiquity and Stones Throw Records as well as co-founding the Do-Over – one of LA's best eclectic, and still-running, parties. The final piece was Hanni El Khatib, creative director of popular street wear line HUF and a rock star-in-waiting. They offered El Khatib not only a founding position as art director, but also a new outlet for his music, and it was just the right match.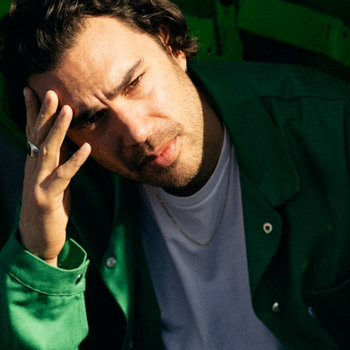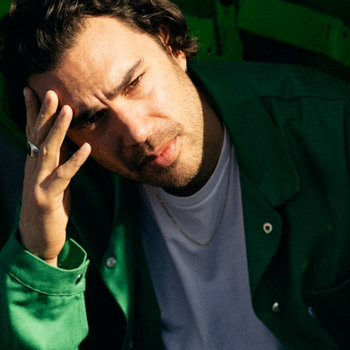 Merch for this release:
Vinyl LP, Compact Disc (CD)
Innovative Leisure doesn't claim a particular musical genre. And it's such reliable differentiation in its catalog that turned IL from simply a new label into a favorite label for many. Strong remembers how, in 2010, it was a stylistic break from his usual M.O.:
"I remember with some of our earliest releases, friends of mine were really confused… 'Wait, you like rock music? I don't get it. Aren't you the guy from Do-Over & Stones Throw?' And now as the label continues to develop and the roster grows, these same people all start to get it and understand the vision."
In accounting for their dynamic, wide-ranging roster, Nelson offers a simple paradox: "Finding a perfect artist for us is the combination of diligent thought and dumb luck."
Innovative Leisure's philosophy is born of cumulative decades of music business experience, and this is reflected in the founders' other projects. When Strong founded the Do-Over with singer Aloe Blacc and DJ Chris Haycock, they were trying to bring people together. "Music can be very segregated when it comes to events and such. We wanted all of these worlds to combine through the power of quality music." Nine years later, the Do-Over has spread all over the globe, and Innovative Leisure is launching its own eclectic, no-frills monthly mixer, Lunch Beers.
Last year was big for the label, and by the beginning of 2013 Innovative Leisure was brimming with twice as many releases. These were as different as the hyper-focused electronic clink of Nosaj Thing and the vital, O.C. psychedelic rock of Feeding People. IL was also the first to put out a physical release for BADBADNOTGOOD, the young Canadian jazz-hip hop outfit that began its career with digital-only releases on Bandcamp.
In March the label hit a sweet spot with Rhye – the mysterious, romantic pop collaboration between vocalist Mike Milosh and Quadron producer Robin Hannibal. Rhye's debut Woman rocketed IL's noteworthiness to a new level, and major labels were banging down their doors wanting to know where the duo came from. This presented Strong, Nelson, and El Khatib with a simultaneous opportunity and conundrum – whether or not to sell the album upstream, and scale up.
"It was bittersweet to part ways with it," Strong admits, "it was our baby and we put together the entire album, art, creative, etc. But at the same time, it was decided for both the band and the label as the best thing to do." Universal Republic bought the album and kept all of El Khatib's design, down to the IL logo. With this new heightened profile and dependable revenue, Strong says re-investing in Innovative Leisure's roster seemed to be the obvious choice, "It was like, well we can either party this money away and get taxed on it, or invest it properly into building the label for the future. And that's what we did."
In April, El Khatib released his sophomore album, Head in the Dirt. Before it even came out, he already had a music supervisor begging to use a track for a Superbowl commercial. El Khatib is an urbanite, originally from San Francisco, but he makes gritty, gun-slinging, country road music. Head in the Dirt grows out of roots rock, ringing as much of American soul as British punk. Fittingly, Black Keys guitarist Dan Auerbach produced the album.
But Innovative Leisure was just getting started for the year. From garage rock to sensitive, inspired pop, the summer has seen just as much great music coming out of IL's presses, and it doesn't show any signs of slowing down this fall, either.  Here's a primer of what came out this summer: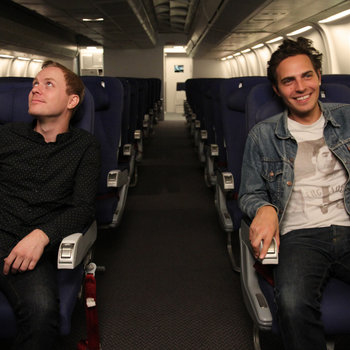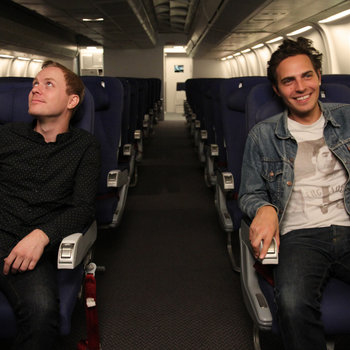 Classixxx came seemingly out of nowhere. Two childhood friends, musicians and DJs first and a production duo second, Classixx proffers pop tunes that a certain sect of the dancing world will always want to hear. Their debut Hanging Gardens dropped just a few days before the new Daft Punk, and it's unclear whether Classixx was drifting or drafting in the French duo's wake. Either way, Classixx's take on funky, updated disco and feel-good '90s dance music is just the thing that Daft Punk fans may have missed as of late.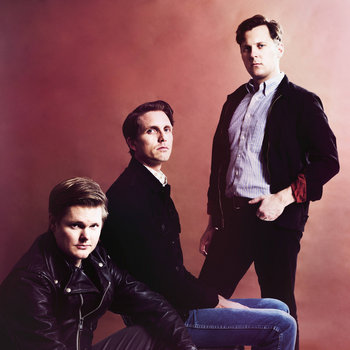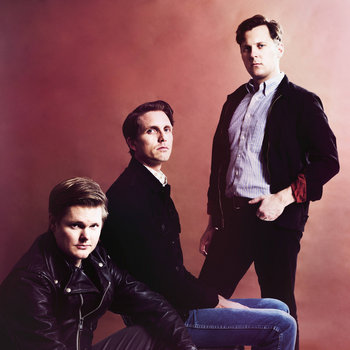 Tijuana Panthers solidified Innovative Leisure's foray into surf-punk and garage rock this spring, existing in a loose sub-category with label mates such as Allah Las and Feeding People.  Emotive and loud, the Long Beach rock outfit is glib enough to pull off awkward topics like "Father Figure" and "Juvy Jeans," managing weirdly fun and nostalgic takes on the least affable moments of young adulthood.
Merch for this release:
Vinyl LP, Compact Disc (CD)
Bass Drum of Death is about letting loose the mosh pit mentality. Decidedly heavier rock than anything else in the IL arsenal, BDoD came roaring out of Oxford, Mississippi back in 2008 and eventually landed a deal with Fat Possum Records. The solo project of guitarist, vocalist, and staunch bass-drum-kicker John Barrett, BDoD found a new home on IL for a second self-titled album this year, and the record hits just as hard as his debut GB City. The promise of Barrett's raging live show is one that's kept on the record – his songs hammer on long after the nail has been set, allowing as much time as possible for reeling, seething, and maximum collision.
Merch for this release:
Compact Disc (CD), Vinyl LP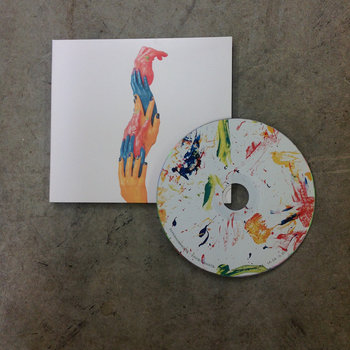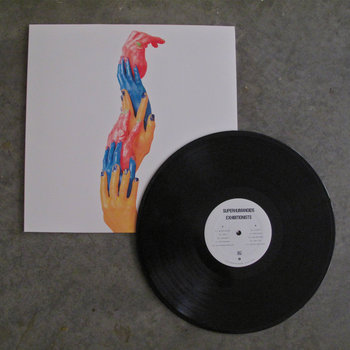 Superhumanoids, the most recent and most sensitive release since Rhye's Woman, explore old pop tropes in a way that feels future-minded rather than backward gazing. Also boasting often androgynous, male and female vocals, Superhumanoids is all about getting you to pause and revel in the moment. As the band describes it, "Exhibitionists is the soundtrack to the last moments of dusk in LA… something about the whole thing makes your breath stop short." Indeed, songs such as "Bad Weather" could just as easily make for stargazing just as for gazing down at Earth from outer space.
Summer has to end sometime, and this fall Innovative Leisure will begin making the transition. IL will bring back Crystal Antlers for a third album, Nothing is Real, in October. Single "Rattlesnake" promises a return to the band's dingy Long Beach sound, drawing from both folk and psychedelic rock beneath Jonny Bell's haggard, hard-fighting vocal cadence. The label also plans another beat release – the instrumental work of a budding producer named Gossamer, whose first EP and this year's 7-inch release for Jass both promise a fresh new direction for Innovative Leisure's instrumental discography.