LABEL PROFILE
Inner Ear Keeps Greece's Indie Torch Burning
By Elle Carroll · January 11, 2022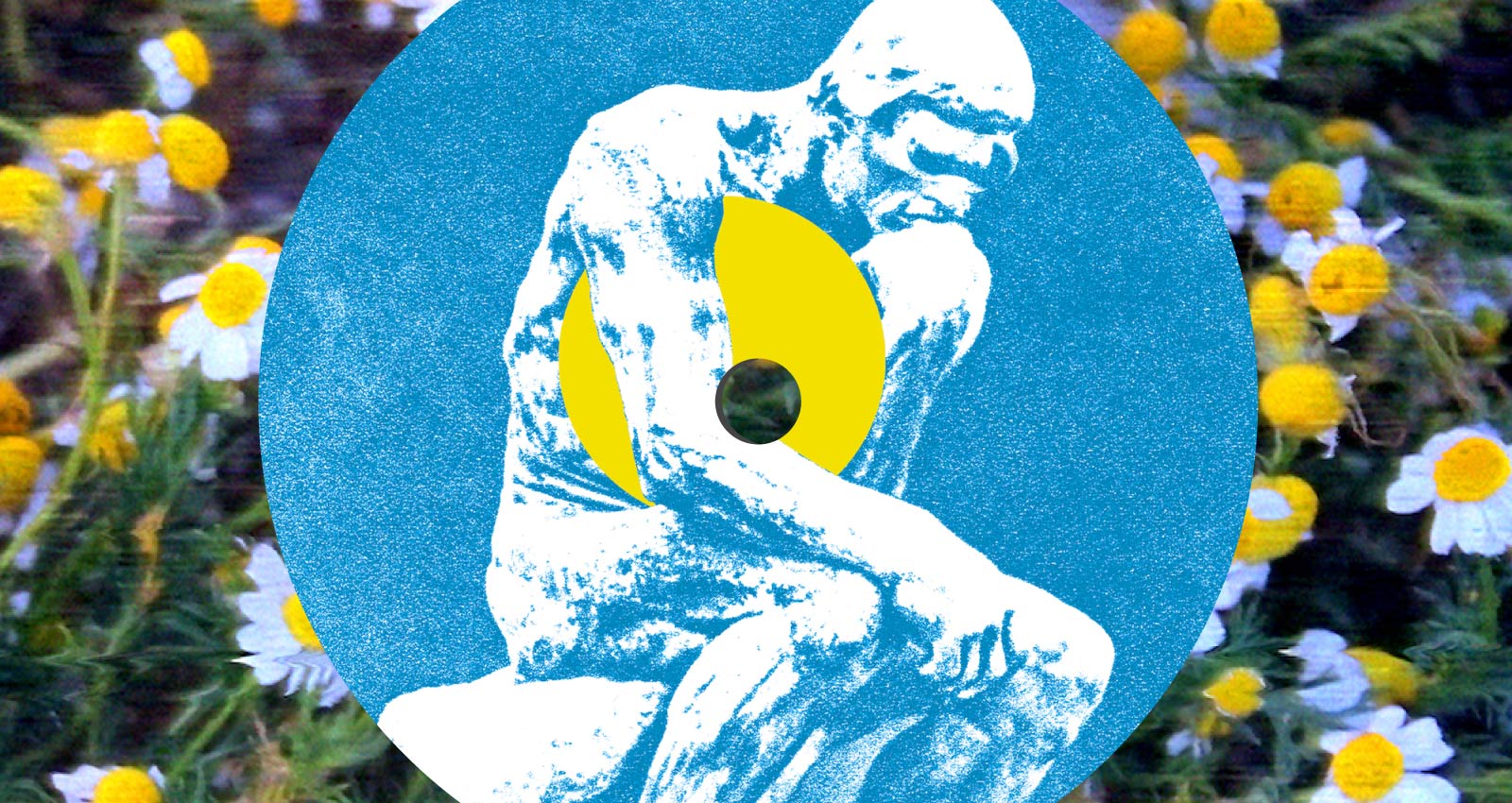 So long as Periklis Pilavas has ears, he'll run a label. By the time he founded Inner Ear Records in 2007, Pilavas was already helping run underground and experimental label Low Impedance. In 2010, when helming both labels simultaneously proved unsustainable, he shuttered Low Impedance in order to focus on Inner Ear. (It exists only in Discogs's memory now.) That reasoning, however sound, only lasted until 2019, when he founded another label: Same Difference Music. Just try and stop him.
Pushing music on strangers is arguably the animating activity of Pilavas's adult life. At 22, he opened a record store called Exostis in his hometown of Patras, a port city on Greece's western peninsula with a millennia-long—and occasionally biblical—history, which is typical of the country. "I had no idea about how to run a business and the circumstances were far from ideal," he recalls. "I don't miss owning a record store, I only miss being 22!"
However clueless he may have been, it certainly didn't put him off. Within four years of starting Inner Ear as a one-man passion project, he'd hired a small staff and released nearly 50 albums and EPs by two dozen-plus artists.
Merch for this release:
Vinyl LP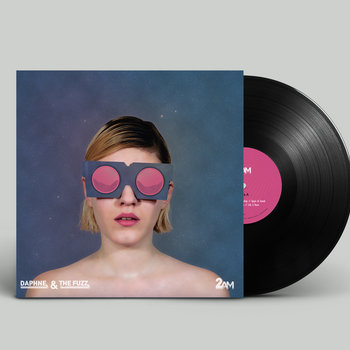 On paper, Inner Ear is an indie rock label with its fingers in every loosely adjacent subgenre pie—punk, post-punk, neo-psych, garage, art-rock, etc.—and then some. There's Robyn-esque synthpop from Daphne & the Fuzz, languid soundscapes from No Clear Mind, and twee-as-can-be pop from Evripidis & His Tragedies. Ex-Stereo Nova member K.BHTA makes shapeshifting indietronica. Goodbye Bedouin's latest is sweaty melodic punk. Mechanimal and VASSIŁINA tend towards tight-lipped cold wave.
The majority of Inner Ear's artists are Greek and plucked from nearby scenes. Aris and Lakis Ionas, brothers and core members of The Callas, describe Athens's scene as "really vivid" and rooted in Exarcheia, a centrally-located autonomous district with a continually torrid artistic and anarchist streak. With a fraction of Athens's population, Patras's scene is necessarily smaller, but similarly central. Sotiris Delakas, founding member of Abbie Gale (whose album 2 is the label's inaugural release), attributes its growth in recent years in part to Inner Ear itself, which he says has "acted as a magnet."
Local love does not international success make, however, particularly for musicians in smaller countries. If Greek indie is under-heard abroad, it's not for lack of effort, says Axios Zafeirakos of psych rock outfit Baby Guru, which released four of its five albums on Inner Ear. The Ionas brothers agree: "It's really hard for a contemporary musician to get his stuff in the EU or the U.S. There is a level of promotion that it's still underdeveloped in Greece."
In Zafeirakos's view, Inner Ear and the local indie scene's DIY spirit can be partially attributed to the lack of other options: "The state is absent, with meaningless support." In that light, Inner Ear's longevity is borderline miraculous. "[The label] thrived through the years of deep financial, political, and social crisis," says Zafeirakos.
He's not kidding. Facing a catastrophic sovereign debt crisis triggered by the Great Recession and under enormous pressure from the International Monetary Fund and the EU, the Greek government hastily implemented a series of sweeping austerity measures and tax increases beginning in 2010. Generally speaking, this went poorly. Homelessness and unemployment skyrocketed. Social unrest and protests continued for years—label artist and post-rock outfit Electric Litany performed for thousands at an Athens demonstration against the 2015 bailout referendum—and the scars are still fresh.
Merch for this release:
Vinyl LP, Compact Disc (CD)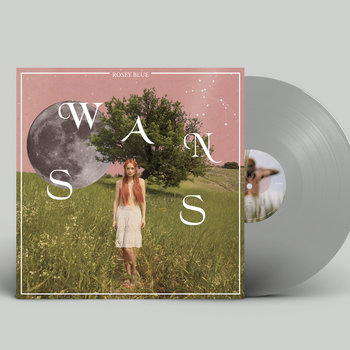 During the worst of the economic downturn, according to Zafeirakos, "the label didn't just sit there with arms folded." Rather than give a practical reason for Inner Ear's weathering the crisis, he quotes the Russian filmmaker Andrei Tarkovsky's extensive interview in A Poet in the Cinema: "The artist exists because the world is not perfect."
In context, Tarkovsky is referring to themes explored in 1966's Andrei Rublev, his biographical epic of the titular 15th century iconographer and saint. "Art would be useless if the world were perfect, as man wouldn't look for harmony but would simply live in it," he continues in the documentary. "Art is born out of an ill-designed world."
The long-dead auteur could hardly have put the label's guiding mentality better. Inner Ear's staff are art-for-art's-sake romantics in an ill-designed world, insistent that their love of music (and enjoyment of a given record) drives them forward and remains their guiding aesthetic principle. Pilavas considers the heart the innermost chamber of the musically-inclined ear, metaphorically speaking, hence the label name. While he admits that running an independent label is "a financial disaster," he qualifies the statement immediately by expressing his perpetual disinterest in whether or not a potential release is commercially viable. "It usually isn't, so maybe this is one of the main reasons we are still a small indie label with tight budgets," he says.
If commercial viability was going to make or break Inner Ear, it probably would have happened already. Instead, 2022 marks 15 years of Pilavas and company putting out music they happen to like. If the rest of the world does too, all the better.
"There's so much good indie music in Greece right now and it's a pity that it is underrated," says Maria Paroussi, whom Pilavas enlisted in 2010 to manage the label's physical releases and digital content. Below, she takes us through some of the label's key releases.
Abbie Gale
2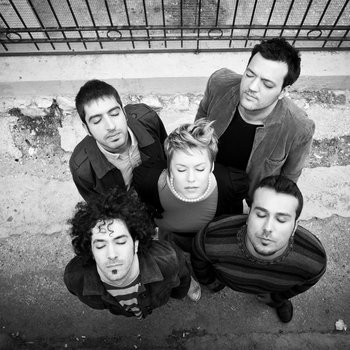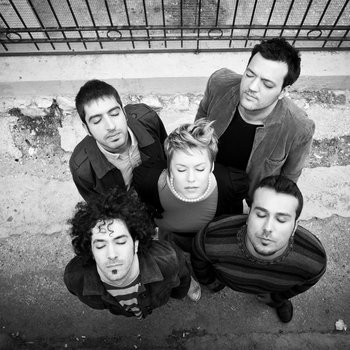 "This album signposts the beginning of the label," says Paroussi. Delakas agrees: "[Pilavas] was supporting us in a very discreet but totally effective way even before there was Inner Ear. I think 2 was the spark that made him decide to make his dream, forming a label, come true." There's an undercurrent of melancholia to the record's punchy alt-rock, and Delakas describes its lyrical sensibility as "mostly introspective, sometimes even existential." 2 is at its best when it turns and faces the strange, like on album closer "Danko," a brooding and fantastical musical monologue inspired by Russian folklore.
"If we could choose only one sound for the label, this would be it. This was a breakthrough for the Greek music scene," says Paroussi. It's also the second and final record from the experimental pop duo composed of the late indie film actress Mary Tsoni and Alexandros Voulgaris, and it leaves everything on the field. Timemachine is densely poetic and experimental, periodically vulgar, subject to bouts of hyper-anxious DEVO-core delivery, and produced for maximum disorientation by film composer Felizol. Performing solo as The Boy, Voulgaris remains among the banner artists on Inner Ear's roster.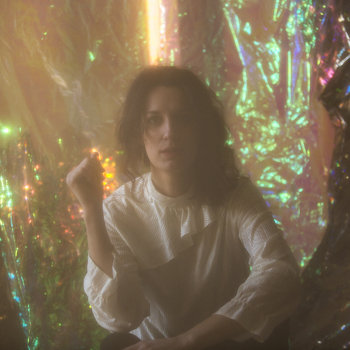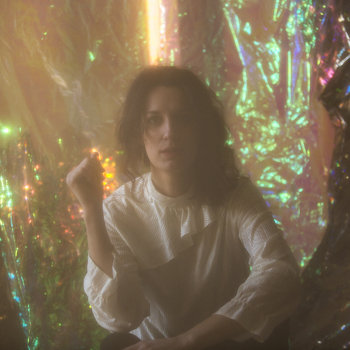 Merch for this release:
Compact Disc (CD), Vinyl LP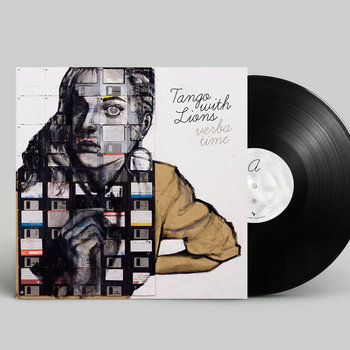 Inner Ear couldn't have gotten to Kat Papachristou any earlier. The Berlin-based songwriter "wasn't established before signing, so none of us can explain the huge success of the track 'In A Bar' apart from being a very good song. There is no other explanation," says Paroussi. "It's always on the top of our sales lists." The second track on debut LP Verba Time, "In A Bar" is a piano ballad with a vivid observational approach to suffering reminiscent of Sharon Van Etten and Lykke Li. Also notable: the rhythmic, rubbed raw "Policeman" and weirdo neo-Americana flair of "Right from the Start."
Paroussi describes brothers Aris and Lakis Ionas as having "controversial personalities." The brothers chalk that up to their provocative predisposition, the "big, flexible, frenzy, creative, loose collective" structure of the band, and their love of strange creative connections, e.g. "how Jim Jarmusch can be viewed through the prism of a Byzantine icon." In practice, 2013's Am I Vertical?—a reference to the Sylvia Plath poem "I Am Vertical"—is a record with a throbbing post-punk pulse and a snappy sense of humor. Find a smart pantomime of Lou Reed-style snark on "I Hate You But I Like You."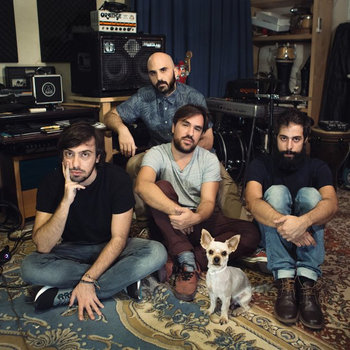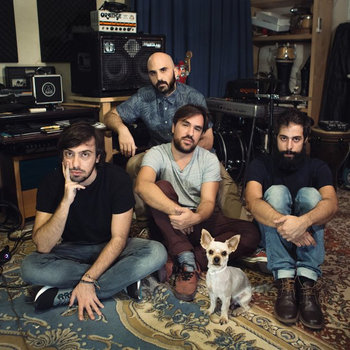 Merch for this release:
Compact Disc (CD), Vinyl LP, Cassette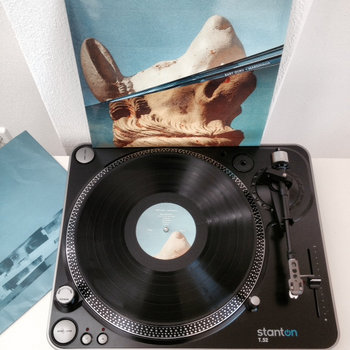 Baby Guru released all but one of their five records on Inner Ear, having been introduced to the label by songwriter and producer Larry Gus with nothing but a demo of rough mixes to their name. Pilavas heard it, made a call, and "booked us immediately," recalls bassist Axios Zafeirakos. Zafeirakos describes the recording process of their 2011 debut as "true primitives in a cave, sculpting the walls," but by Marginalia, they'd made it to space. It's maximalist and furiously ambitious, juggling '70s British prog maximalism and retro-futurist new wave with '80s schlock pop and baroque modal diversions.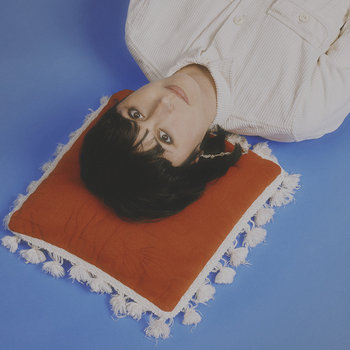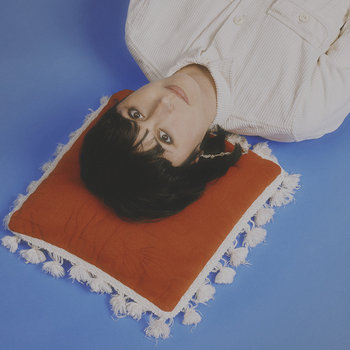 Merch for this release:
Vinyl LP, Compact Disc (CD)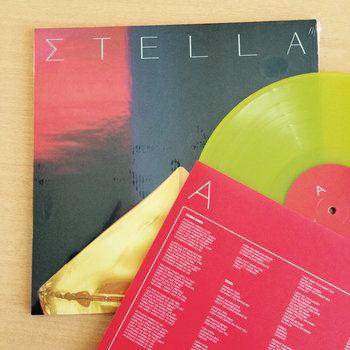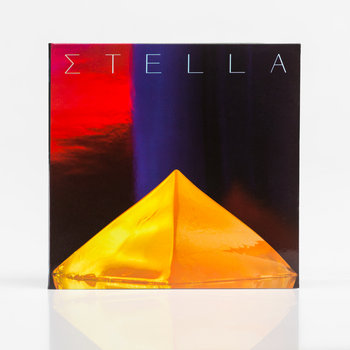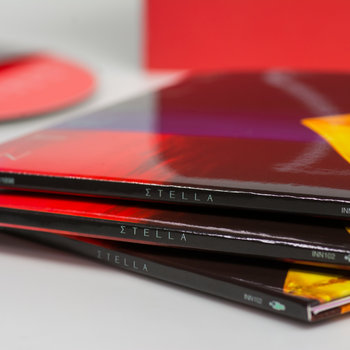 Paroussi first heard Stella Chronopoulou as a guest singer on "XS Underwear" off Athenian duo My Wet Calvin's 2012 record Happened Before, and did not require much additional convincing: "We really liked her voice and asked her if she had any music of her own." The answer was yes, and the music in question became debut album ΣTELLA, a collection of cleverly arranged electropop with a flair for the dramatic. Her limber alto is its centerpiece, encompassing album opener "Picking Words" (points for the "Edge of Seventeen"-levels of urgency on the bassline) and zippy crush song "Last Minute Boy."
Merch for this release:
Vinyl LP
"Jef [Maarawi] has roots from Brazil, Greece, and Syria," says Paroussi, who initially connected with Maarawi to release the 2014 debut LP of his solo-turned-band project Egg Hell. Comfort Food arrived under his own name in 2017, crackling with its own unstoppable energy. On album opener "Corcovado," it's positively spry; on psych-folk screamer "Reverend Jones," it's sinister. Also notable is "Someone Jumped in Front of a Train," a compact case study of the morbidity of modern life as told by an annoyed commuter. Paroussi recommends his latest on the label, last year's TERRA PAPAGALLI.
Post Lovers
S/T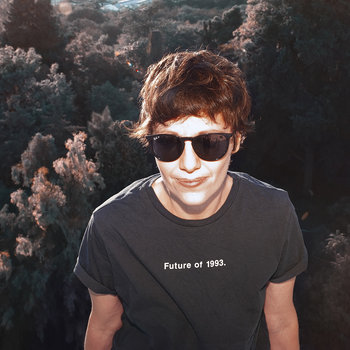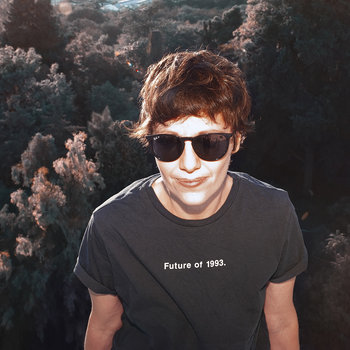 Merch for this release:
Vinyl LP
"We'll always remember the first demos we received from singer-songwriter Eleni Karageorgou, how amazed we were and how we immediately loved them," says Paroussi, who describes both Post Lovers records to date as "hidden gems" within Inner Ear's catalog. Karageorgou's lively debut is thoughtful, smart, and a little deferential to several sides of '90s rock. "Healing" has shades of 69 Love Songs and If You're Feeling Sinister. Let's say Pavement for the scuzzy, inexhaustible "Kick Off" and, insofar as the vocal delivery is concerned, The Mountain Goats for "Look Around." All good things (and bands).
Dury Dava
S/T
Merch for this release:
2 x Vinyl LP, Compact Disc (CD)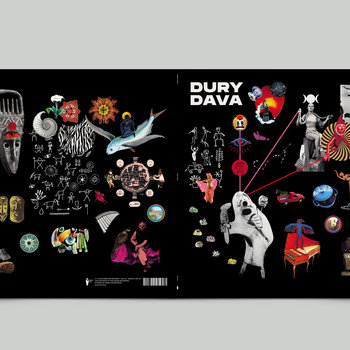 "A hell of a band!" says Paroussi, citing the five-piece's audacious blend of '60s and '70s kraut/psych/prog rock with folk elements from traditional Greco-Turkish music. On their sprawling self-titled debut, Dury Dava find time for everything: a nine-minute acid-jazz-to-punk number ("ΣΑΤΑΝΑ"), an ominous reinterpretation of lounge lizard funk ("Ζούπα"), and proggy, deconstructed pop with ("Έλα Πάλι Να"). Known for energetic live shows in unconventional venues around Athens, the band is currently planning to release their sophomore album on Inner Ear later this year. "We can't wait," says Paroussi.
Johnny Labelle
XVIII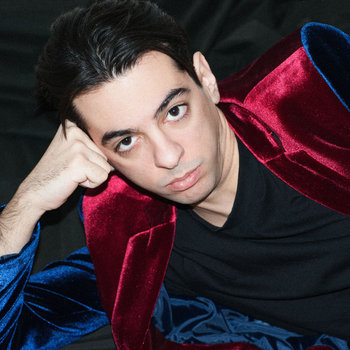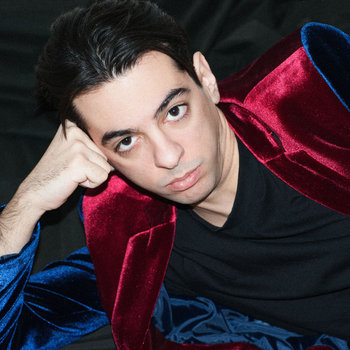 Merch for this release:
Vinyl LP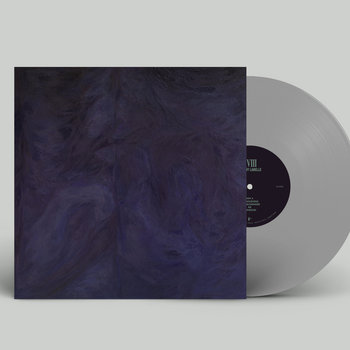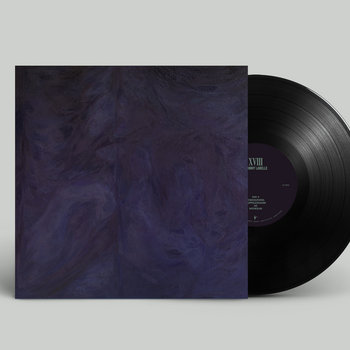 Cold Fruit, the self-released debut of Athens-based producer and musician Johnny Labelle, was "love at first sound" for Paroussi and Inner Ear, who responded by signing him immediately for its follow-up, XVIII. This was generally accepted as good news for everyone involved, right up until the record's release and momentum were derailed wholesale by the COVID-19 outbreak. It's a shame, too, since XVIII's cinematic synth-scapes are well-suited to Labelle's captivating and honey-rich baritone, distinct in its own right but reminiscent of Orville Peck's lower register and Nick Cave. Stylistically, he veers far closer to the latter, especially on the haunting "Beginning of the End."