LABEL PROFILE
In At The Kill
By Will Butler · April 30, 2013

"I was Googling Elliott Smith once and the suggestions from Google were rar, torrent, zip … but I think a lot of people who download just do it because it's quicker than buying things, and now it's easier for people to listen to and purchase the albums on our Bandcamp than it is to illegally download it."
.
00:10 / 00:58
In a historic southeastern industrial district of Portland, Oregon, there's a building called the Olympic Mills. It's a hulking former cereal factory, taking up a whole city block and only describable as mustard yellow. Now sleekly renovated, the old mill is packed with many of Portland's pioneers of new industry. It's a very postmodern vision: an old factory that's been gutted, shined up, and repurposed for office space, where most of the businesses push paper rather than products and craft e-mails instead of make widgets. There's a company in this building that straddles that line nicely, though – one of the Pacific Northwest's most important independent record labels: Kill Rock Stars.
When the UPS man shows up with new vinyl, often it's Ben Parrish, integral executor of day-to-day business at KRS, who signs for it. Surprisingly, as Parrish told me, the turnaround time for vinyl is getting longer. "It's been taking up to five months for us to get records pressed because so many people are putting out vinyl releases now, and there aren't enough plants to handle the demand." That makes planning physical releases a little more difficult. "We ordered an Elliott Smith 7" in October and didn't get them until a few days before SXSW." Luckily fans haven't had to wait that long to hear the music. Using Bandcamp, KRS has been able to distribute releases digitally as soon as they're ready – such as the legendary Smith's Either/Or Alternate Versions. Parrish said they started using Bandcamp last year to share download codes for a new Horse Feathers album, "then we did those four Elliott songs in August and they did really well. People seemed very excited and kept asking us for more of the catalog, so I've been uploading a few albums a week for the past few months."
Now that KRS has almost half of its massive discography uploaded – almost 150 albums  – the label is excited for what it means for listeners new and old, who can dive into albums they've either forgotten about or never heard. It's also supported featuring the back catalog in new and interesting ways, like The Indie Years, a 74-track "digital box set" of every song Smith recorded for the KRS label. "I can't imagine that we'd sell too many copies of a physical box set that doesn't have any previously unreleased songs, and it seems like it might be unfair to ask people to – but it does seem fair to give people a discount if they want to download all of the Elliott Smith releases on KRS at once."
It's impressive to see old albums that the label championed early on – The Decemberists' Castaways And Cutouts, Sleater-Kinney's Dig Me Out, or Gossip's Movement – but Kill Rock Stars isn't relying on its back catalog. The most promising new star is Marnie Stern, who is widely known as "the lady who shreds," or simply, Lady Shred. Performing with a rotating cast of characters from other KRS bands including Hella and The Advantage, Stern has released all four of her critically acclaimed albums on the label. When asked about his favorite part of working at the label, Parrish lit up and said, "when Marnie Stern sends us demos of new songs."
.
00:10 / 00:58
Merch for this release:
Compact Disc (CD)
Stern's sound is feminine in the way that labelmates Deerhoof or Thao & The Get Down Stay Down can be feminine, but her music is also a rip-roaring attack of interlocking guitar, tapped riffs, and the relentless, convulsive rhythms of her math-rock peers. According to Parrish, who has been watching Stern evolve since her debut in 2007, her latest effort The Chronicles of Marnia is a beautiful display of how she's changed as an artist. "It kind of sounds like what I'd assume Bill and Ted wanted their band Wyld Stallions to sound like in Bill and Ted's Excellent Adventure. But if Bill and Ted were raised on Lightning Bolt instead of Iron Maiden."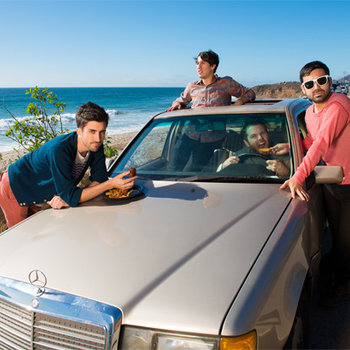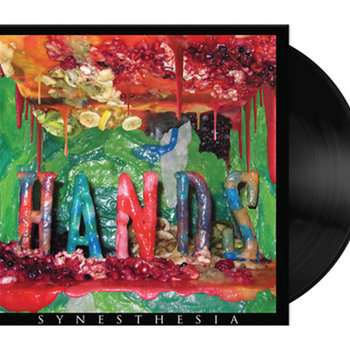 .
00:10 / 00:58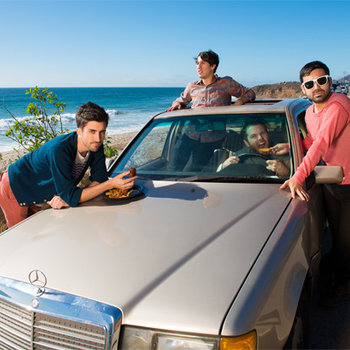 Merch for this release:
Vinyl LP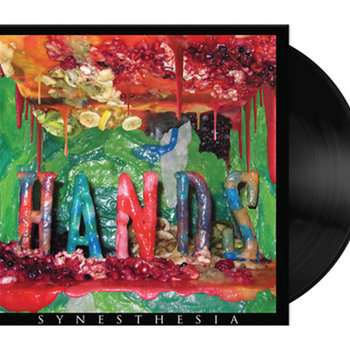 KRS is also pursuing new and different sounds. Hands, whose album Synesthesia is out this week, is a bit of a departure. A promising L.A. up-and-comer, Hands definitely begs its KRS brethren to look on the sunny side, with all of the usual northwestern punk angst overlying punchy and catchy dance pop. Then there's Kinski, an older Seattle band that has also taken pride in evolution over the years. Comparing singer Chris Martin's voice to Lee Renaldo of Sonic Youth, Parrish mused, "I had always wanted there to be a Sonic Youth album with the band just playing Lee's songs… I think that's the reason I like [Kinski] so much."
Look again at Chronicles of Marnia's Bandcamp page and you'll notice tags that stick out – stuff like "rar," "torrent," and "zip." Sure enough, Google those with the album title and the page shows up in the first couple of results – right there with Hasitleaked and Mediafire rip-offs. "I mostly put that in as a joke because I was Googling Elliott Smith once and the suggestions from Google were rar, torrent, zip," Parish admitted, "but I think a lot of people who download just do it because it's quicker than buying things, and now it's easier for people to listen to and purchase the albums on our Bandcamp than it is to illegally download it."
Kill Rock Stars also has the distinction of being on a very short list of indie record labels run by women. Portia Sabin, who took over the label when her husband Slim Moon decided to move to other endeavors after 15 years, moved the label in a simpler, more streamlined direction that has worked much to its benefit. Closing down noise and experimental label 5 Rue Christine and integrating its artists (like Xiu Xiu and The Advantage) into the KRS roster was part of it; cutting the fat and focusing more intently on the label's most promising acts was the other part. It's an "artist-friendly" model that both Sabin and Moon have underscored in interviews, one that involves supporting the artist's entire career development rather than obsessing over individual record sales.
It's easy to envision the "indie label" as just extending the grungy artist ethos  – maybe it's run out of a bearded dude's mom's attic, a rat's nest of CD stacks, broken bongs, and miscellaneous memorabilia. But KRS is a classy, grown-up operation, and over the course of 22 years and a couple significant moves, they've learned how to do things right. The Olympic Mills Commerce Center is a long way from their origins in Lacey, Wash.; the practice space on Sleater Kinney Rd. or the seedy underbelly of Bikini Kill's "Carnival." It's also a way off from the hallowed, ashy Portland basement where Elliott Smith recorded Roman Candle after moving back from college. And it's certainly nowhere near whatever clamoring, weird San Francisco hole Rob Fisk and Greg Saunier climbed out of to form Deerhoof. Yeah, the nineties may be over, but KRS hasn't forgotten its roots, and despite growth, downsizing, streamlining, or restructuring, the label is still both pushing boundaries and staying clear about its purpose.