LABEL PROFILE
Oslo Label HUBRO Highlights Norway's Progressive Jazz Scene
By Phillip Mlynar · April 22, 2021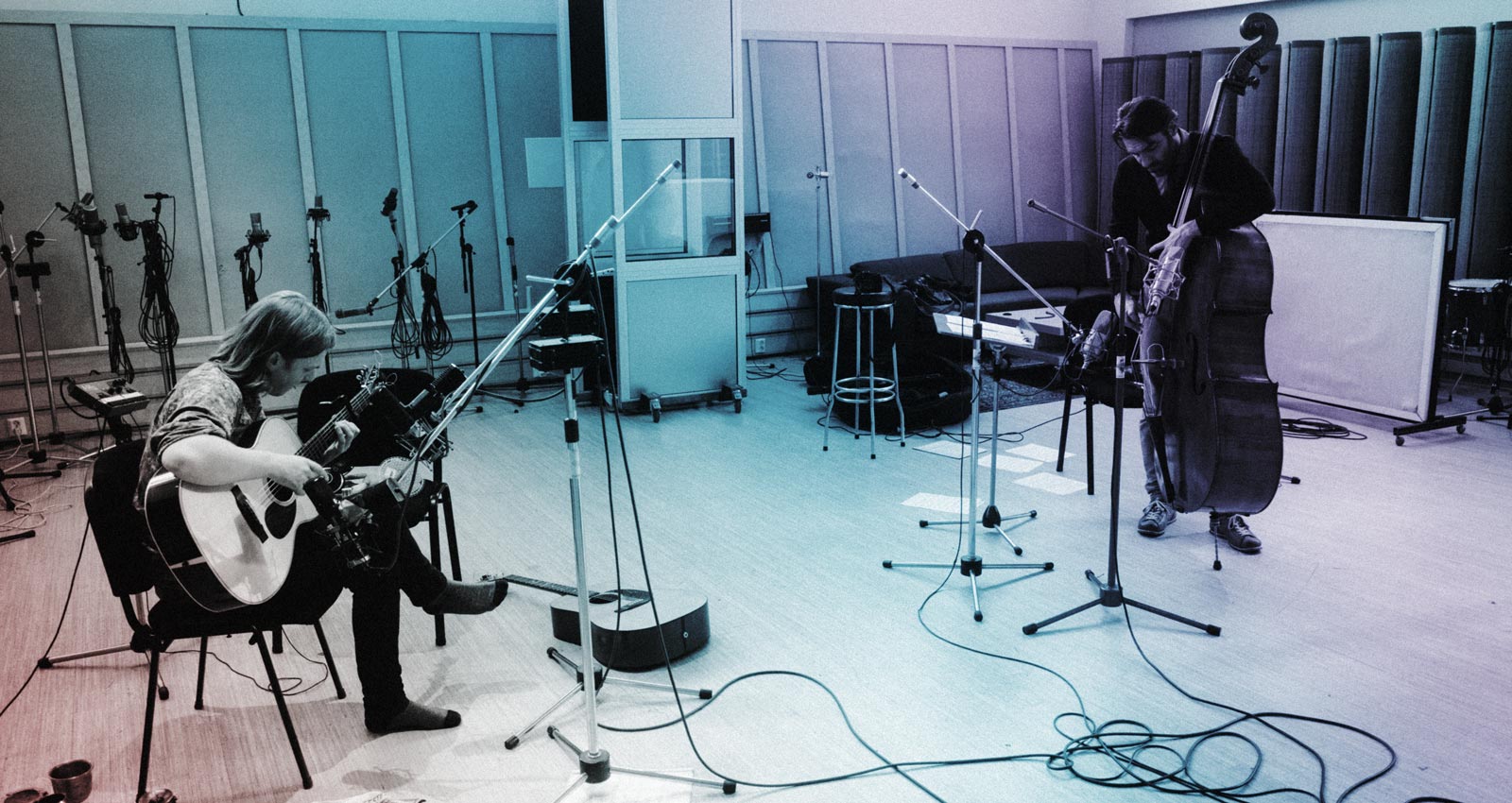 Launched in 2009, the Norwegian label HUBRO has quickly established itself as a champion of the country's progressive jazz and improv scenes. The Oslo-based venture was founded by Andreas Meland, who was working as the Norwegian label manager for the iconic jazz label ECM (Edition of Contemporary Music) at the time. Meland founded HUBRO as a way to "pursue a desire to take part in nurturing the artistic process again," and to rectify the fact that "there weren't enough labels around putting love, money, and time into helping and nurturing all the great artists and musicians."
HUBRO's inaugural project was Arbor, the second album from acoustic doom-jazz trio Splashgirl. Since then, the label has built up a rich vault of over one hundred releases, all of which combine a forward-thinking compositional mentality with a strong sense of musical history. In the HUBRO discography, glass harmonicas and traditional Norwegian Hardanger fiddles mingle with modern digital sampling techniques and waves of vibrating drone-style synths, creating immersive ambient experiences that can feel both pastoral and futuristic at once.
Part of HUBRO's allure is due to the label's signature cover art: Found photographs and archived vacation pictures create a feeling of solitary wanderlust, and all of the images are stamped with the label's name and owl-based logo. (HUBRO translates from Norwegian to English as "Eurasian eagle-owl.")
"When looking at all the covers, it's not very [strictly] edited—in a way it feels kind of random. But maybe the fact that it's not too perfect gives a kind of honesty to it," says Aslak Gurholt, the designer entrusted with steering the direction of HUBRO's album art since the label's inception. Band names and titles are presented in Gurholt's own all-caps, handwritten black or white type, while back cover details are relayed in Prestige Elite, a 1950s typewriter-based typeface. "A lot of the photos have been taken in Norway," adds Gurholt, "so I guess this gives a kind of embedded Nordic atmosphere—as if it was documenting everyday life."
As HUBRO has progressed over the years, Meland says the label has strived to embrace change and development, especially when it comes to taking a "genre-blind" approach to music. "Erlend Apneseth Trio's latest album Lokk is a real wonder I think," says Meland. "They get better for each album they make, and their mix of electronica, improv and folk music doesn't sound like anything else."
Highlighting albums based around locked-groove sampling production techniques, cinematic Polynesian steel pedal guitar, and the voices of a troupe of folk singers transformed into a living instrument, here are five starting points to begin navigating the deep HUBRO archives.
Jo David Meyer Lysne & Mats Eilertsen
Kroksjø
Merch for this release:
Vinyl LP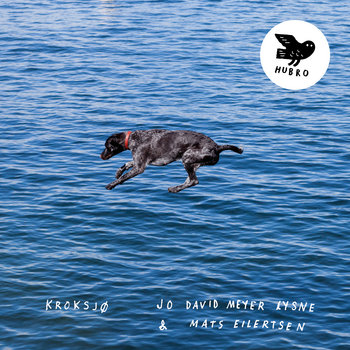 The technique of locked-groove sampling provides the musical core of Kroksjø, a serene and contemplative collaboration between composer and guitar player Jo David Meyer Lysne and double bassist Mats Eilertsen. The project was inspired by exploring the idea of oxbow lakes, which are free-standing U-shaped bodies of water that form when part of a river happens to become cut off. "It is about a transformation where something has flowed freely, to be left alone or set aside," says Lysne. "As a spectator, this can maybe create room for exploring small nuances and details."
Thinking about oxbow lakes prompted Lysne to experiment with locked-groove sampling. Attaching small pieces of tape to a vinyl copy of Lysne and Eilertsen's first album, 2017's Meander, the duo were able to manufacture a situation where "the vinyl hangs up and a single groove on the vinyl is left alone," explains Lysne. "Kroksjø is about exploring what is inside these closed circles and inflating it and showing it to the listener. I had a goal that this [technique] should be presented as an equal instrument to our acoustic instruments and inspire us to improvise around a very limited but rich sonic material."
The fusion of quiet acoustic instrumentation and innovative sampling techniques turns Kroksjø into a hypnotic listening experience. On the opening song "Lamyra," the gentle rustle of static combines with clipped metronomic clicking to convey a subtle sense of rhythm; mid-album cut "Byakjela" beds a bittersweet guitar refrain with sonorous bass tones; and closer "Furumokjela" ends with a coda of gently escalating percussive pips that seem to take over and possess the track.
As for the dog who appears to levitate above water on the album's cover? "Kroksjø is Norwegian for 'oxbow lake,' so I thought it was natural with a photo from a lake and this image seemed so distinct and random at the same time," says Gurholt, adding that the image was sourced from his photographer friend and frequent HUBRO collaborator Morten Spaberg.
Merch for this release:
Vinyl LP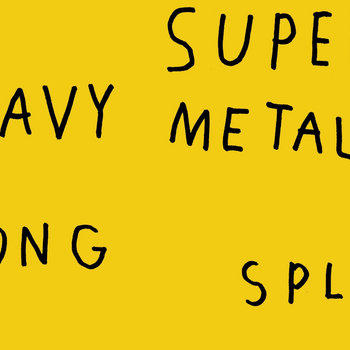 "I just had this silly idea of making music with cymbals," says Norwegian drummer Kim Åge Furuhaug, whose two albums to date under the name Super Heavy Metal are focused on showcasing the potential of the cymbal as a lead instrument.
2016's Music For Cymbals was recorded over three days in a studio with the producer Anders Bjelland and established the cymbal-centric agenda: Opening track "One" pulses with lo-fi dance-punk attitude, "One-One" is all spectral ambient shimmer, and "Two-Two" incorporates brash rhythmic blasts of chopped cymbal that bring to mind an early '80s hip-hop scratch DJ record.
When it came time for 2020's follow up, Gong Splash Midi Midi, Furuhaug says his friend and producer Emil Nikolaisen suggested adding synthesizers to manipulate the cymbal sounds. This led to the involvement of the musician Ådne Meisfjord, whom Furuhaug calls a "synth magician and decent fussball player." Over a four day period at Malabar Studios in Oslo, Furuhaug's preliminary sonic sketches for Gong Splash Midi Midi veered off in an improvisational direction, with songs transforming into pockets of cymbal riffs that spar with deeper reverberating synth lines. The combination brings a mesmerizing trance-like feel to the album, which Furuhaug describes as "an image of us responding to the sounds we were hearing from each other."
Merch for this release:
Compact Disc (CD), Vinyl LP
Released in 2018, pressing clouds passing crowds is an emotionally-charged composition that pairs Oslo-based 12-string guitarist Kim Myhr with an ensemble cast that includes percussionist Ingar Zach, the Montréal string quartet Quatour Bozzini, and poet Caroline Bergvall. The project was sparked by Myhr witnessing Bergvall perform a piece called Drift alongside Zach. He recalls the poet reciting a text that concerned "the migration of people and the movement of language, and there is a point in the performance where she is reciting word-by-word a report from a capsized boat with migrants on the way to Lampedusa." Captivated by a voice capable of resonating as "emphatic as well as hard and brutally realistic," Myhr was moved to enlist Bergvall for a new project where "the sound of her voice would be in the center."
There's a circular movement to pressing clouds passing crowds. Bergvall's agile non-linear narrative swirls around a musical backdrop crafted out of the elongated drone and vibration of the string quartet's instrumentation and Myhr's harmonic guitar lines. It's a structure that Myhr says is intended to grant the listener the freedom to "sometimes catch the connection and others times your attention drifts towards other elements in the piece."
Encapsulating the sense of undulating momentum that pulses through the album, penultimate track "future present" sets Bergvall's thoughts about wanderlust, escape and consciousness over production that's simultaneously bucolic and nervy. "I haven't been sleeping much and I can't seem to find rest/ I keep on waking up," relays Bergvall in a somnambulant sway as she searches for a sense of peace amid internal and external confusion: "I don't recognize anything anymore/ I find myself walking into totally unknown dreamscapes/ Even my nightmares are different."
Merch for this release:
Compact Disc (CD), Vinyl LP
Guitarist and composer Trond Kallevåg's 2019 debut for HUBRO calls on the talents of pedal steel guitarist Geir Sundstøl to infuse the album's wistful cinematic jazz and folk soundscapes with a lilting and often lonesome Polynesian influence. "Geir's music has a very distinct character," says Kallevåg, who originally discovered his collaborator through two previous releases for the label (2015's Furulund and 2017's Langen Ro.) "It's very melodic, spacious and a little bit sad with a strong storytelling quality. It's very honest and pure."
Bedehus & Hawaii gracefully begins with "Flanellograf," where serene guitar plucks and snippets of field recordings create the impression of watching a dewy new world slowly sprouting. Kallevåg says his cinematic tendencies stem from his ability to "visualize a lot when listening and thinking about music," and that for him, "feelings are very much connected to these pictures." He recalls the formative influence of seeing David Lynch's Eraserhead (1977) at the age of 13: "It was like being hit by a train—I had never ever experienced such strange and beautiful feelings before."
For Bedehus & Hawaii, Kallevåg channeled thoughts and images of his grandparents living on a small island on the west coast of Norway. "It was a lot of old people there and a very strange mood," he recalls. "They were very kind and expressed a kind of somberness. There were a lot of prayer houses there and the music they played sounded very Hawaiian and Polynesian. I try to convey self-experienced encounters with environments outside the norm."
Furthering their creative partnership beyond the scope of Bedehus & Hawaii, Sundstøl also appears on Kallevåg's latest album, Fengselsfugl, which is themed around the latter's work with Oslo prison inmates during the height of the COVID-19 pandemic.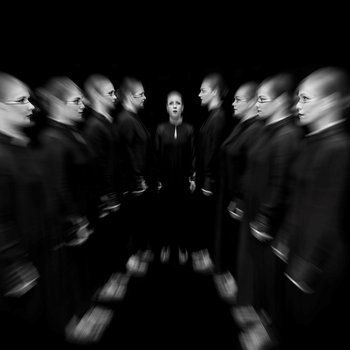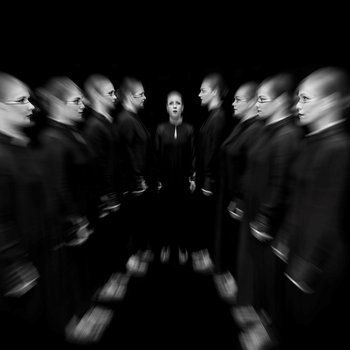 Merch for this release:
Compact Disc (CD)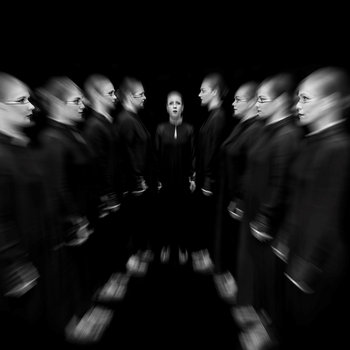 Folklore is a bewitching showcase for the potential in using the human voice as a musical instrument rather than a means of expressing lyrics. The concept of the 2020 album is based around the composers and producers Ståle Storløkken and Helge Sten's exploration of folkloric traditions through the voices of the nine female members of the improvisational troupe Trondheim Voices. The songs that comprise the release resonate like a meditative Nordic take on magical realism. The ensemble's voices—which are supported by faint use of digital processing and reverb—become ghostly melodic murmurs that are intricately woven together.
"The idea was to find an expression in between the organic and electronic, old and new, ancient and futuristic," says Sissel Vera Pettersen of the Trondheim Voices, who acted as artistic director for the project. Pettersen characterizes the album as a presentation of "wordless vocals where the voices became a living, breathing instrument." She says that in terms of both audio and visuals, the ensemble were searching to document "something beyond culture and norm, a dark and timeless ritualistic piece."
Folklore begins with a series of repetitive haunting "dah" sounds, which act as percussive dots that provide a sense of rhythm throughout the opening song, "Chant for the Multipresence." (It's a compositional technique repeated on the mid-album track "Choral.") Stitching the album together, the three-part "Aether" is named after an element from the field of medieval science and spotlights entrancing and elongated voices twisting and threading around each other like lost souls floating through an incorporeal realm.
Looking back on the creation of Folklore, Pettersen says she kept in close dialogue with Storløkken and Sten about the musical and technical possibilities that the Trondheim Voices ensemble could pursue. The process involved conversations about "what kind of expression we were searching for, shaping the visual concept of our live performance, finding costumes, developing makeup and scenic design." The ultimate goal, Pettersen says, was to successfully find a way to "create a world for this music to live in."