LABEL PROFILE
How Far Out Brought Brazilian Sounds to Britain
By Michael White · March 13, 2017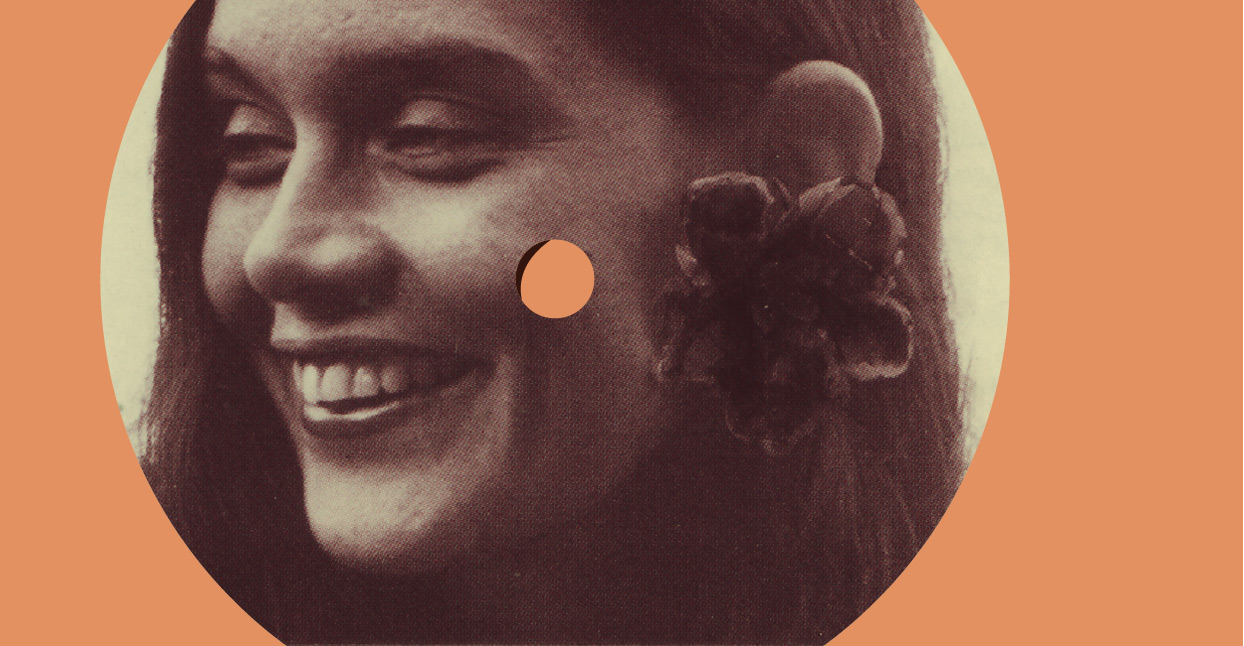 "I'll never forget. I know the date: it was December 12, 1993," recalled Joyce Moreno, in a 2009 interview. The singer-songwriter, a living legend in her native Brazil, was already a musical veteran and a substantial success at home. Swept up in the bossa nova revolution of the early 1960s, she began teaching herself guitar at 14 and released her first album at 20. Throughout the ensuing decades, she would record several more albums, tour extensively, and be declared "one of the greatest singers of all time" by bossa pioneer Antonio Carlos Jobim (who co-wrote the genre's most famous song, "The Girl from Ipanema").
Yet despite her stature, Moreno (whose professional name until the late aughts was simply "Joyce") had never played in England, and couldn't fathom why she ever would. Her music hadn't been released in that country and seemingly wasn't known within its borders, as was the case with many of her peers. There simply hadn't been a great deal of international interest in Brazilian music after its brief flush of fame in the '60s. (Jobim, Astrud Gilberto, and Sergio Mendes & Brasil '66 were the only Brazilian artists who enjoyed extended careers Stateside, and not even they were able to maintain much momentum into the next decade.) So it was surprising when a clutch of London-based DJs and tastemakers offered to fly her and a backup band to the city to play a single concert, at a now-defunct Brixton nightclub named the Fridge. She walked onstage to a sold-out room of 2,000, many of whom were less than half her 45 years. By all accounts, it was an unforgettable event, and testament to the serious influence the dance-fusion-oriented Acid Jazz movement exerted over British nightlife at the time.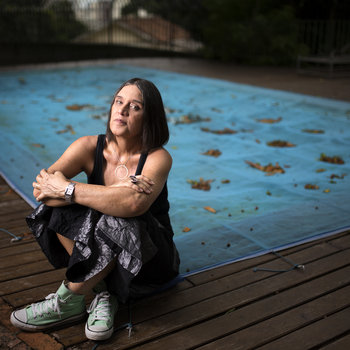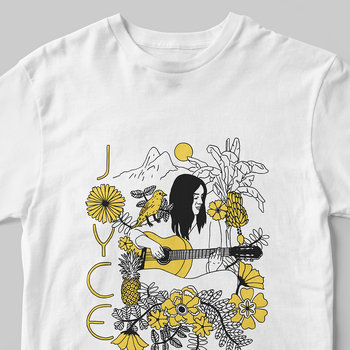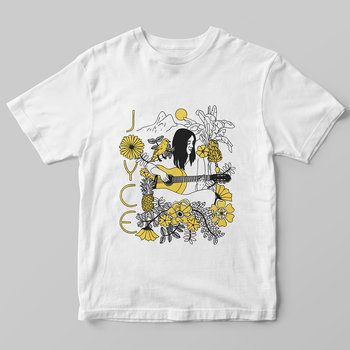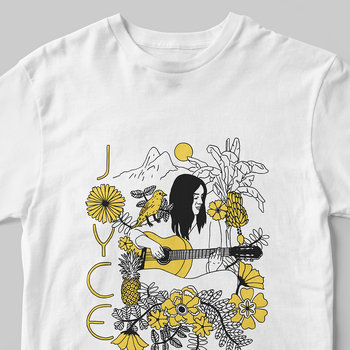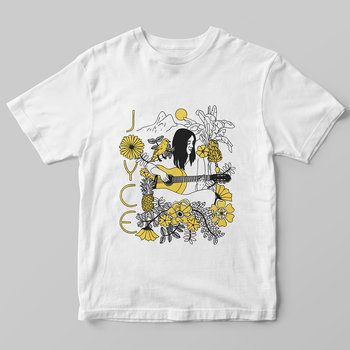 .
00:10 / 00:58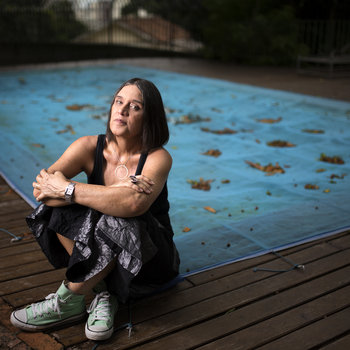 Merch for this release:
Compact Disc (CD), T-Shirt/Shirt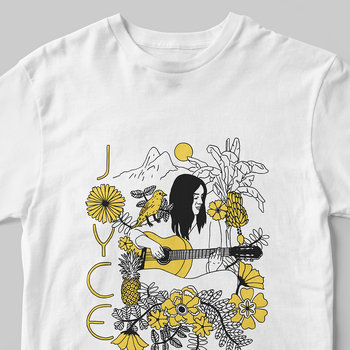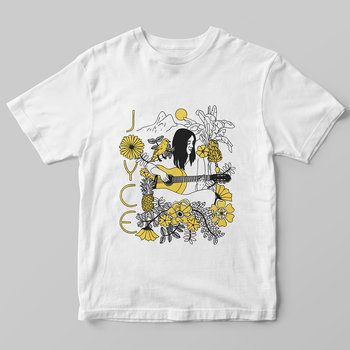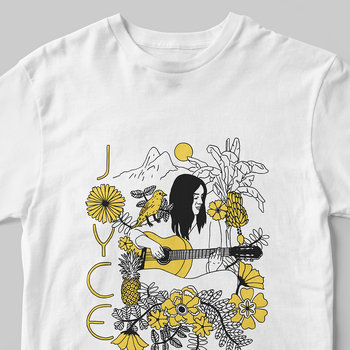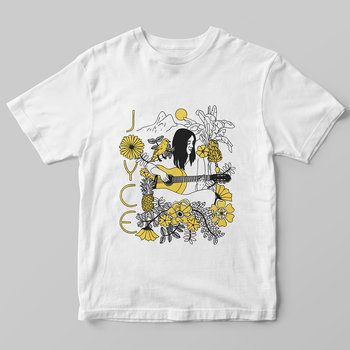 Thanks to his subsequent globetrotting fame, that storied night in '93 is largely attributed to one of its four organizers, DJ Gilles Peterson. But the true facilitator, not only of Joyce's U.K. debut, but of the Brazilian music revival that rippled through the city—and out into the world—is London native Joe Davis, who founded the Brazilian specialty label Far Out Recordings in 1994.
Alongside Peterson and a few others, Davis—beginning in the 1980s, when he was still a teenager—achieved the unlikely feat of drawing hundreds of young people to London nightclubs to dance to jazz (never a particularly dance-oriented genre), much of which predated the clubgoers' births. His interest in subgenres such as hard bop and "cool" jazz evolved to incorporate bossa nova and samba—Brazil's swooning, sun-kissed interpretations of contemporary American jazz. But the only records he was able to acquire were, for the most part, U.S. albums that the likes of Jobim and Sergio Mendes made for American labels during the post-"Ipanema" bossa craze of the early '60s. An insatiable collector, he knew there must be plenty more where those came from, and his key to finding them arrived in the form of a record-store owner who used to shuttle between his shop, in his adopted home of São Paulo, and London.
Eric's Discos
"It was 1985, when I was still in school," says Davis. "He's English: his name is Eric Crawford. His record shop is named Eric's Discos. He basically made me come to Brazil. He said, 'There's amazing music here.' If you were there at the right time, everything was extremely cheap. And Brazil had just come out of a dictatorship as well, so there was a booming economy."
At Eric's Discos and other secondhand record shops in São Paulo and Rio de Janeiro, Davis found the motherlode. He recalls that now hugely collectible Brazilian records were so devalued at the time, the owner of one shop insisted the young scavenger simply take the armload of discoveries he was holding—including Moreno's 1980 masterpiece, Feminina; and singer-songwriter Marcos Valle's extraordinary EMI Odeon albums—and refused to accept any money for them.
In addition to his DJing, Davis very quickly developed a lucrative trade bringing home mass quantities of records and selling them to collectors. "I'd already been going to Brazil as much as three or four times a year. And then, in the '90s, it escalated into something else and I was going once a month, it seemed. And the records were easy to find. I'd go record shopping in the mornings and spend afternoons on the beach—spend the weekend and come home on the Monday. It went on for years like this."
In Brazil, amused murmurings about Davis's rabid buying sprees eventually reached some of the artists whose records he was scooping up. "Word had got out that there was this lunatic coming from London to buy bossa nova and jazz records. I'd become well known, because it had been going on for several years. They thought I was mad!" he says, laughing. But his notoriety served him well: Among the first musicians to find out about him was Moreno. They eventually met, and their fast rapport single-handedly facilitated her legendary London debut.
A Fall Out Leads to Far Out 
At roughly the same time, Gilles Peterson was experiencing great success with his Talkin' Loud label, home to jazz-dance trailblazers Incognito, the Young Disciples, and many others. Together with Davis, he compiled Brazilica!, an album of tracks plundered from the catalog of Talkin' Loud's owner, PolyGram. Davis was also sought out by the British division of EMI to curate what would become Blue Brazil, a collection of vintage tracks from the Blue Note label. Despite the latter album becoming a best-seller, EMI never paid Davis, nor did the company credit him when it released a further two volumes made without his help. The experience not only ensured he would never again collaborate with a major; it spurred him to found Far Out, where he could help stoke renewed interest in Brazilian music on his own terms.
"Every time I worked with the majors, it seemed, I just got fucked. I basically thought, 'I've made enough from this record selling. I might as well give some back to these artists,' because they weren't working," he says, referring to the artists whose original records were now commanding three-figure sums from collectors, many of them Davis's customers. "Some of them [weren't working] by choice, because they didn't like the artistic direction of where music was going in their country. And I think a lot of those artists, because they'd worked so much in the '60s and '70s, the '80s was a time for them to kind of contemplate for a bit."
.
00:10 / 00:58
In addition to releasing work by new artists influenced by Brazilian music and Davis's other great loves, house and techno, Far Out held the distinction of being the first British label to commission new original albums from veteran acts including Moreno, singer-songwriter Marcos Valle (recently the focus of a reissue series by Seattle-based label Light in the Attic), and fusion trio Azymuth. In the instances of the latter two, Davis was keen to help bring the artists into the present day in a respectful but exploratory manner, preserving the hallmarks of their early music while combining it with modern flourishes. "I said to Azymuth, 'The only way I'm going to do this record is if you get your Rhodes and all your vintage keyboards out and play them. We're going to do a very old-school record. But with those same keyboards, I want to do a bit of programming, bring some electronics and treatments into the production. Would you be up for it?' We had to try something so they weren't just repeating what they'd been doing. But they were very visionary and happy to bring things forward."
Merch for this release:
Vinyl LP, Compact Disc (CD), T-Shirt/Shirt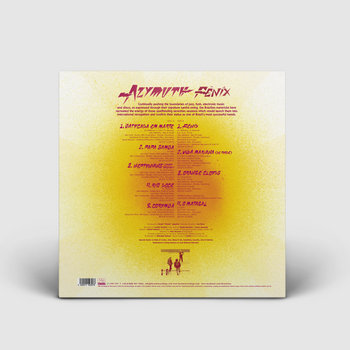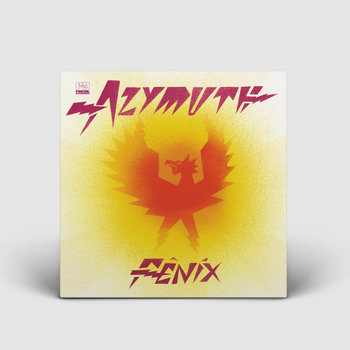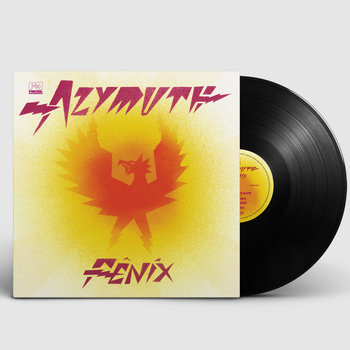 Far Out's early work so impressed the then-obscure Bebel Gilberto, she "was calling our offices every day at one point, obsessed about us producing her record," says Davis. "Which we didn't do, which was probably a huge mistake." Indeed, Gilberto's 2000 album, Tanto Tempo—which dovetailed with the "downtempo" craze of jazz forms merged with electronica—sold in the hundreds of thousands.
Far Out Today 
While music trends, record labels and the fortunes of the industry itself have waxed and waned, Far Out has proven astonishingly durable, releasing hundreds of titles: original albums, compilations, 12-inch singles, and reissues of rare and previously unreleased work. Last year—the label's 22nd—saw Far Out attract some of its greatest acclaim yet for the late José Mauro's Obnoxius (one of Bandcamp's Best Albums of 2016), originally released in a very limited quantity in 1970; it's the first in a series of reissues focusing on the short-lived Brazilian label Quartin. This year brings much more, including new albums by pianist/composers Philippe Baden Powell and Hugo Faturoso, and saxophonist Sean Khan.
Davis concedes that operating a label—especially one with a dedicated niche audience—in the midst of such a turbulent time for music sales is an increasing challenge, but Far Out is still succeeding in its mission. "I've always done the same thing: just make sure you put out really good quality. I've had to keep administration of the company down to a minimum, always, to the point where it's just one or two people running it. That's always been the cost of getting the best records out, especially if you want to produce them yourself and ultimately own them, which is the long-term plan, to have a decent catalogue—which is partly why we've survived, because we're got the music from our past. I just record what people want to record. I don't try to discourage anyone from doing what they want to do, providing they're writing good songs. At the end of the day, somebody has got to express themselves through their music."
Echoing Davis's sentiments, Joyce Moreno has nothing but fond thoughts about the label with which she has now been working for 18 years. "The best thing about it is definitely the creative freedom I've always had, which is, for me, the most important aspect of my work. I've had very bad experiences before working with major recording companies, but an independent label like Far Out, whose foundations lie in creativity, is a much more rewarding place to be. I feel totally free to make my music this way."
—Michael White