LABEL PROFILE
The Legend of Horace Tapscott and His Arkestra on Nimbus West Records
By Andy Thomas · September 24, 2018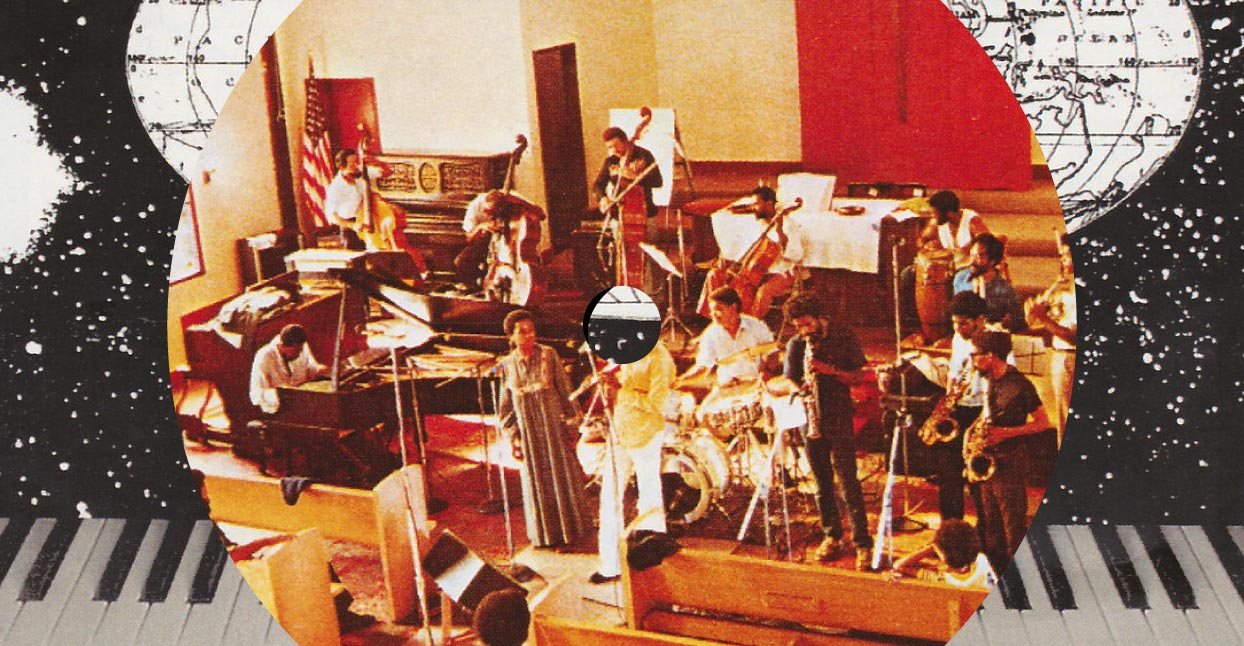 In 1963, Horace Tapscott established the Underground Musicians Association (UGMA) as a group for Los Angeles musicians, actors, dancers, and visual artists. Until his death in 1999, the jazz icon worked as a community activist, teacher, and mentor who brought music to hundreds of young people, many of whom became part of his creative ensemble, the Pan Afrikan Peoples Arkestra. Through uprisings and shifting social climates, Tapscott and his Arkestra catered specifically to the community, playing in juvenile centers, prisons, churches, hospitals, and children's homes. "It was all about artists of like minds involved in developing their art form and, at the same time, having social consciousness and a sense of responsibility," says poet and Arkesta member Kamau Daáood, himself an icon in L.A.'s Leimert Park.
Not only was Tapscott an amazing pianist and bandleader, he was a brave community leader with great respect in his neighborhood. During the Watts riots in 1965, he had the Arkestra perform on flatbed trucks throughout the town. Under surveillance by the FBI, Tapscott also recorded an album with Black Panther member Elaine Brown called Seize The Time. "Any kind of black militancy or black consciousness or anything that disturbed the status quo was crushed," Brown says today. "So Horace was certainly swept into the whole thing that the FBI was trying to destroy." In 1992, as L.A. burned once again after police officers beat Rodney King, Tapscott was an integral figure of the South Central arts scene.
Alongside the hundreds of young musicians connected to the Arkestra were future big names players like David Murray and Arthur Blythe. But save for one LP, 1969's The Giant is Awakened, the music of Tapscott and the Arkestra went unrecorded until the late 1970s. That's because there was no record label through which he could release his music. In 1979, German-American Tom Albach founded Nimbus Records in Santa Barbara, California, after buying some archive tapes from Tapscott following a performance of The Arkestra. "When he came down into the ghetto, he said what he had to say, and he got the respect of the cats," Tapscott once told Steve Isoardi, author of The Dark Tree: Jazz and the Community Arts in Los Angeles.
The albums Nimbus (later renamed Nimbus West) released included some of the greatest spiritual jazz of the late '70s and '80s. Alongside four LPs by the Arkestra and numerous solo sessions from Tapscott were recordings from a range of L.A.-based artists and ensembles. "There were a lot of little groups that had formed within the Ark, and they were writing and rehearsing all the time," Tapscott wrote in his autobiography Songs of The Unsung. These releases showed the diversity of the Arkestra—ranging from the solo work of Latin bassist Roberto Miguel Miranda to the towering spiritual jazz ensembles of pianists Linda Hill and Nate Morgan.
For L.A.'s new school of musicians and producers, the records released by Tapscott and the Arkestra on Nimbus West provide an essential document of their city's jazz scene that would otherwise have been lost to time. "Horace Tapscott was very influential and inspirational for me and others in my generation," says multi-instrumentalist and producer Carlos Niño, who has collaborated with Arkestra members Nate Morgan and Phil Ranelin (founder of Tribe records). "With Horace, it was about the collective communication and expression and that is something you can hear on all those Nimbus records."
As well as regular collaborators Dexter Story and Miguel Atwood-Ferguson, Niño's 2016 LP Flutes, Echoes, It's All Happening! featured saxophonist Kamasi Washington and producer Madlib, just two of the other L.A. figures who were inspired by Tapscott.
Tapscott's death left a great void in the community, but his legacy lives on in the Pan Afrikan Peoples Arkestra and the creative output of the musicians he inspired. "The idea that people had a place to learn in both the Arkestra and the UGMA was very important," Niño says. "The opportunities he gave to the community was really special and important to Los Angeles. I do think about Horace a lot in relation to who I work with and where they came from."
In recent years, prices for Nimbus West original vinyl releases have skyrocketed, with mint copies of the most expensive releases going for well over $200. It makes these releases through Bandcamp even more essential.
Horace Tapscott Conducting the Pan Afrikan Peoples Arkestra
The Call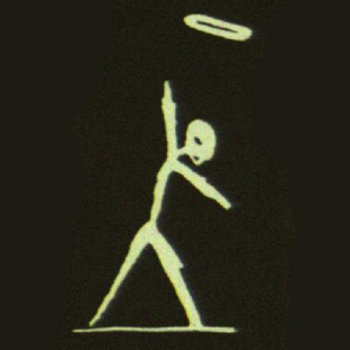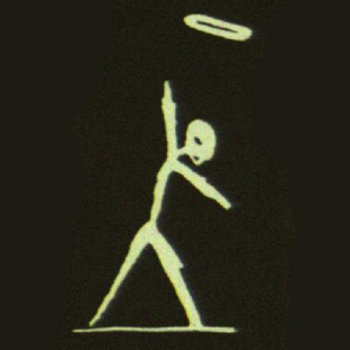 The first two Arkestra LPs to be released for Nimbus were recorded at Hollywood's Sage & Sound and the larger United Western studios in spring 1978. Tapscott's role as a mentor inspired many musicians in his Arkestra to compose for the first time. Players like the young saxophonist Michael Session, who wrote "Quagmire Manor At Five A.M.," speak to the remarkable creativity that took place at the Arkestra's home in the late '70s. With vocals by flautist Adele Sebastian, this 10-minute epic is one of the standouts on The Call, the Arkestra's second and perhaps finest LP. Another young player to rise through the Arkestra (to eventually become leader) was multi reed player Jesse Sharps. His soaring modal composition "Peyote Song No. III" closes this powerful recording.
Horace Tapscott with the Pan Afrikan Peoples Arkestra
Live at I.U.C.C.
"I had seen this place in a vision before we got there. When I first saw it, I said 'This is it,'" Tapscott wrote in his autobiography. Between 1973 and 1981, the Immanuel United Church of Christ on 85th and Holmes would become the most regular residence for the Arkestra. "It was to Horace's liking, the rawness of it, the way the sound reverberated and filled the space," wrote author Steve Isoardi in his book on the L.A. jazz scene. Recorded during a five-month period between February and June 1979, this is the only recording of the full Arkestra in concert. Including two towering modal masterpieces composed by Jesse Sharps, "Macramé" and "Desert Fairy Princess," other highlights include tenorist Sabia Mateen's 26-minute freeform epic "Village Dance." While the recording quality doesn't match the studio LPs, it's still essential as a document of the Arkestra live.
"You hear it for the first time, you say, 'That's it. I gotta do that," Jesse Sharps once said of first hearing the Arkestra outside one of their regular '60s hangouts, the Watts Happening Coffee Shop. In 1973, after alto saxophonist Arthur Blythe left for New York, the multi reed instrumentalist became the bandleader of The Arkestra. After appearing and composing on the Arkestra LPs for Nimbus, he recorded this monumental LP with his quintet in 1985. It opens with "The Goat and the Ramjam," a platform for Sharp's scorching soloing and Nate Morgan's exploratory piano. Bassist Joel Ector and drummer Carl Burnett proved a formidable rhythm section, providing the space for Sharps and Morgan to improvise on "Mike's Tune." Piano duties are split between Morgan and Tapscott, who is at his most dextrous on "As a Child" and "Carnival." A bonus 16-minute track from Pan Afrikan Peoples Arkestra, "McKowsky's First Fifth," helps make this essential.
The Arkestra first started rehearsing at pianist Linda Hill's house in the early '60s. "In a few months, we'd built up from seven or eight to about 18 cats, musicians started living there," Tapscott wrote in his autobiography. "People got involved with the Arkestra like it was their life's work." Hill took the role seriously, earning her the name of "the Ark's matriarch" by Tapscott. She recorded this LP for Nimbus West in 1981 with fellow Arkestra members, including flautist Adele Sebastian. And it's Sebastian's vocal duet with Hill on the spiritual jazz epic "Leland's Song" that opens this stunning LP. Hill's ensemble also included the serious horn player Sabir Matteen, as well as bassist Roberto Miranda and drummer Everett Brown Jr., who would all go on to record LPs for Nimbus.
Until he started to rehearse with the Arkestra in 1974, Komolafe lived a troubled life, in and out of foster homes and prison. He was just one of many musicians given new purpose through the Arkestra. "I was on fire," he told author Steve Isoardi. "I played, meditated, drank herbal teas, listened to music very intensely." The sound from his horn echoed with his owns struggles and those of his people. "The music was part of the movement that was going on, the black consciousness movement, the cultural consciousness movement, the civil rights movement," he explained. One of the greatest of all the spiritual jazz records on Nimbus, Hassan's Walk begins with the deeply rhythmic 15-minute title track. Highlights include a killer jazz dance version of Wayne Shorter's "Speak No Evil," as featured on Madlib's Medicine Show No. 8 mixtape.
This was many people's route into Nimbus West; the title track was a major play for Gilles Peterson, who's one of the label's big supporters. When Sebastian died tragically of kidney failure in 1983 at the age of just 27, the Arkestra lost one of its most beloved members. Her only solo recording was made two years before she died, although she appeared on many of the Nimbus LPs by other artists as well as the Arkestra. "Desert Fairy Princess" was her spiritual jazz opus, the title track being written as a tribute to her by Jesse Sharps. It's a spine-tingling piece of music with Sebastian's flute soaring high before her band (including the stalwart drummer Billy Higgins and pianist Bobby West) flow into one of deepest modal numbers recorded for the label. On "Man From Tanganyika," the African percussion of Daa'oud Woods, Latin bass of Roberto Miranda, and miramba of Rickey Kelly do more justice to the McCoy Tyner original.
Journey Into Nigritia was the 1983 masterpiece by pianist Nate Morgan's Quintet. The artwork of Michael D. Wilcots (who was responsible for many of the great Nimbus sleeves) sets the tone for perhaps the deepest and exploratory of all Nimbus releases. "Mrafu" opens the LP with Morgan's searching piano and Dadasi Komolafe's soaring alto sax, emphasized by the serious rhythm section of drummer Fritz Wise and bassist Jeff Littleton. This was one of the greatest of all the small groups to emerge from the Arkestra. Probably the most expensive of all the Nimbus West recordings, original vinyl copies cost nearly $300.