LABEL PROFILE
The Queer Underground Dance Music of Honey Soundsystem Records
By Andra Nikolayi · April 16, 2020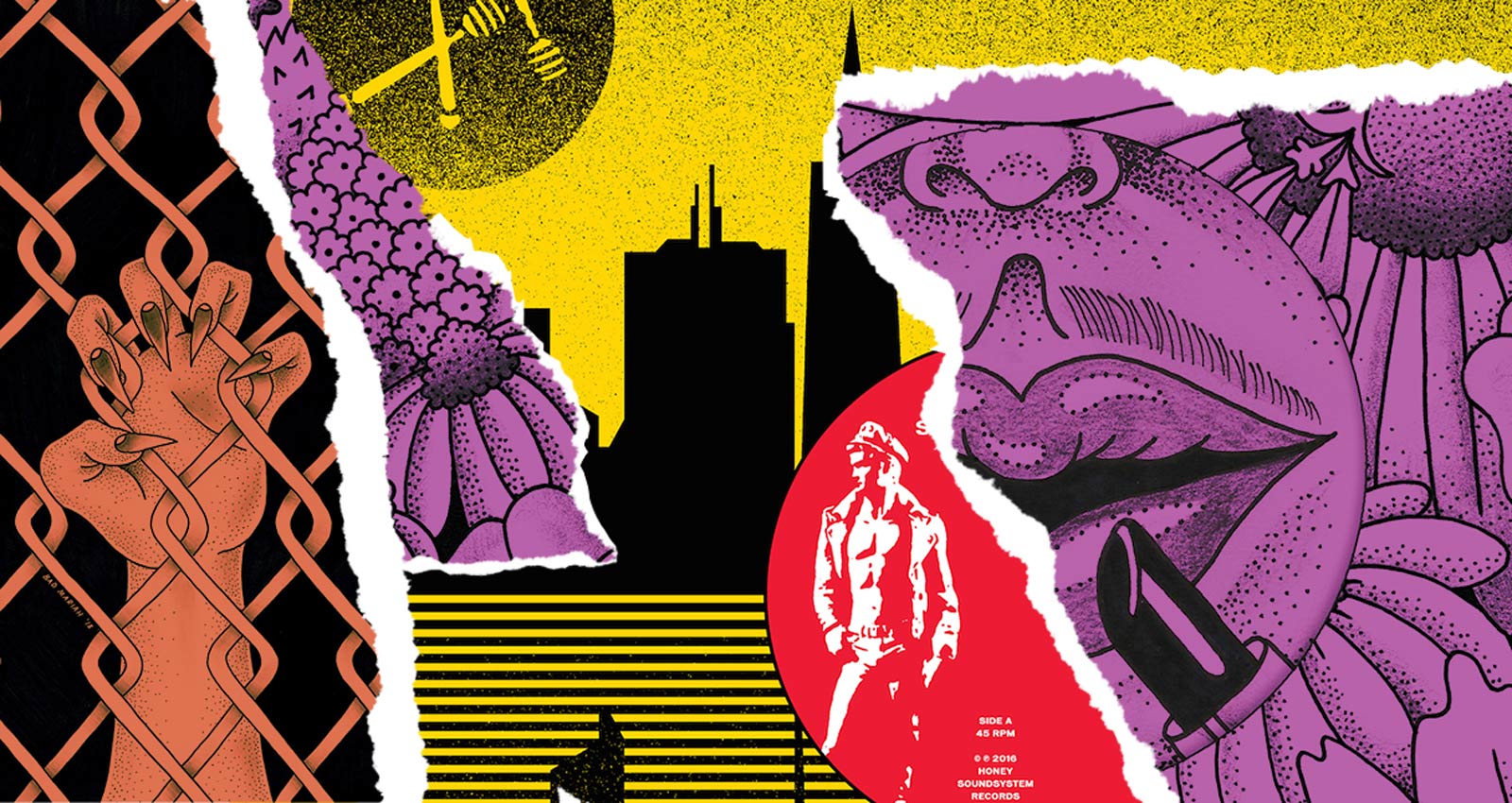 Queer underground dance music would not look the same without the San Francisco collective Honey Soundsystem and their eponymous record label. During the indie-dance era of the mid '00s, their group of queer DJs and producers ignited a movement that breathed new life into the Castro/SOMA club scene, bringing back the sounds and free-spirited attitude that made the city shine before the AIDS crisis. Ken Woodard and Jacob Sperber founded Honey Soundsystem in 2006, but the collective found its footing as a foursome comprised of Sperber, Jason Kendig, Robert Yang (aka Robot Hustle/Bézier) and Josh Cheon, who left to focus solely on the label Dark Entries in recent years). Sperber recalls finding his love for music in the San Francisco among its various underground scenes, from lesbian punk to experimental DIY gay events and dance nights: "It was a mixed bag, but still a place where all of these divergent scenes could come together and get cheap booze and be queer together."
Honey Soundsystem's mission was continuing the queer musical traditions that thrived in San Francisco before the HIV/AIDS epidemic forever reshaped the gay community—as well as its music, art, and nightlife at large. "When I moved to San Francisco and started digging, you'd find a bunch of these records and these labels like Megatone Records, Pink Glove Records and Moby Dick Records," Sperber says. "It became really apparent to me that a part of the Honey Soundsystem project would be bringing the physical part of queer music back to the city in a micro way."
They had the opportunity to excavate this history even further when they found a few moldy boxes in the record collection of former Megatone Records co-owner John Hedges. The boxes contained reel-to-reel tapes of post-Moroder synth maverick Patrick Cowley, most famously known for giving the world the space-disco masterpieces "You Make Me Feel (Mighty Real)" and "Do Ya Wanna Funk" with Sylvester, as well as for defining the San Francisco Hi-NRG sound with his solo compositions. Cowley was diagnosed with HIV and passed away at 32, so potentially unearthing new material by the artist was an incredible discovery. In 2013, Dark Entries and Honey Soundsystem teamed up to release the concept album Catholic and gay porn soundtracks School Daze and Muscle Up, with Cheon gradually putting out the remainder of the archives on Dark Entries.
Of course, Honey Soundsystem's archival instincts went back to their very first release—the 2010 CD-R compilation Brotherhood, which featured Discodromo, Gay Marvine, and Robot Hustle, and opened with a never-before heard track from '80s Hi-NRG project BearEssense. "The guys who were involved in the BearEssence project were also involved with important gay nightclubs at the time and knew Patrick Cowley personally," Sperber says. "There was some poetic foreshadowing here, that the first track on the first compilation was a reissue of music from a time that we wanted to highlight as being lost too soon."
For a long time, the label was more of a pet project for Honey Soundsystem, releasing their own productions as well as the music that found its way to the crew from the vast network of friends they'd assembled by putting on events. Everything changed with Octo Octa's 2017 album. "I think that when Maya [Bouldry-Morrison] sent us her full length, that's when things kicked into gear for me to drive the label solo. I had a thirst for understanding how to take things to the next level," Sperber says. "In the beginning we were all fans just trying to engage in releasing music, but soon it became apparent that understanding how to release music better and doing it the way we wanted to could greatly benefit a larger swath of people that were within our orbit."
From that moment on, their focus became using their accumulated knowledge in order to bring queer artists to a larger audience. "Exposure was a big part of the label," Sperber says. "From the very beginning, it was about creating legitimacy around queer music, particularly the story lines of our gay friends and Patrick Cowley's music. Almost every record we've done that is fronted or produced by someone queer, like unapologetically queer, they would appear on the cover."
Honey Soundsystem Records has always been more intuitive than strategic, driven by a love of music and a strong belief in their artists. "Each record we release has so much sentimental value around it, our intentions were really coming from a loving place and that encouraged the patience involved in putting it out," Sperber says. It's also been a constant learning experience for the team, from learning how to do A&R, to keeping healthy boundaries when working mostly with friends.
Sperber describes the Honey Soundsystem experience as being "the crash test dummies of our scene, leading by example to where things ended up with our scene in dance music, which is now a worldwide network of queer parties."
Here are six releases that speak to the label's legacy.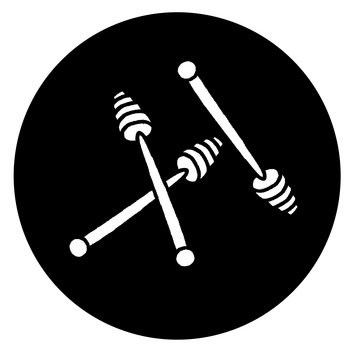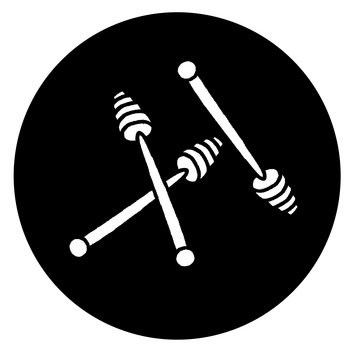 Since its release in 2017, the meditative and fiercely vulnerable Where Are We Going? has become a modern house classic. Writing the journey to your authentic self with drum programming and elusive vocal samples that morph into transcendental anthems was never an easy task, but Maya Bouldry-Morrison excels at transcribing emotion onto the dance floor. This was also Bouldry-Morrison's coming out album as a trans woman. "Jacob was a hugely important person in the process of releasing the album, but one of the best things he suggested was having my image be on the cover," she says. "Instead of criticism for being on the cover I received thanks. It was me putting myself out there in a new way and showing who I am. It gave me a lot of confidence that I didn't have before. I'll forever be thankful for that."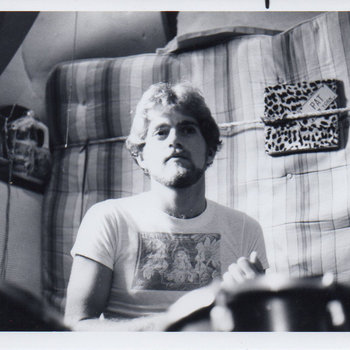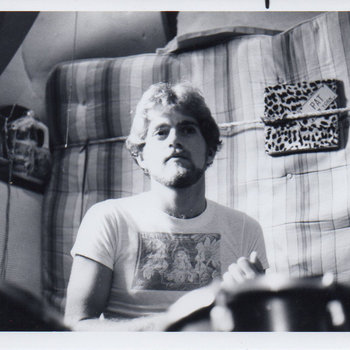 Merch for this release:
2 x Vinyl LP, Compact Disc (CD)
Listening to the abstract, hypnotic compositions on School Daze, one might not think that these recordings were created to be used in gay porn films.  From the fast-paced psychedelic synth intricacies of "Zygote," to the oneiric ambient meditation that unravels in over 15 minutes on "Seven Sacred Pools," and passing through the dark, highly esoteric moment that is "Nightcrawler," the music on School Daze could have been the backdrop of just as many cinematic universes.
"It's funny because the porn part of the soundtracks didn't really come right away. The music that we found were just reel to reel tapes that had Patrick's name on the outside and songs [we didn't] recognize. The context between the music and the porn was loose," Sperber says. "We were all adventurous San Franciscans—whether or not everyone in the Honey Soundsystem would call themselves a slut, we certainly created atmospheres where people would feel comfortable to be the night-time version of themselves, so when we found out that Patrick was up for his music being involved in porn it just a really fun fan moment—it was like, maybe he is one of us, and you just wanted to know more about him."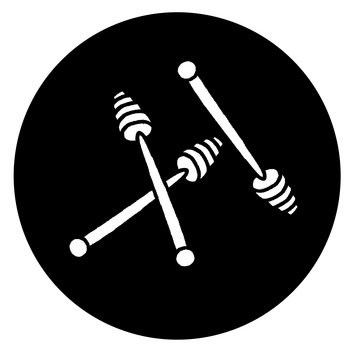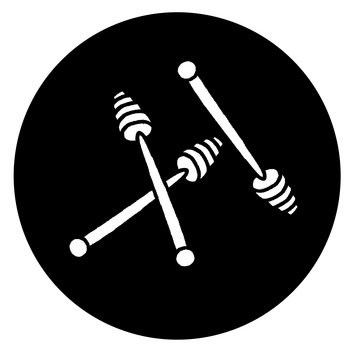 Friendship is at the heart of Honey Soundsystem, and the label's contemporary roster certainly reflects a lot of this organic network, but once in a blue moon the online world works its magic. The material sent by the Amsterdam duo showed an ear for mixing '80s influences with modern dance tropes, resulting in an irresistible melting-pot of Hi-NRG tinged electro, bubbly house and playful acid workouts that inhabit a musical space both past and present. "Sensual Works," a straight-up stomper that blossoms into an exhilarating drum and violin peak dancefloor moment in Jason Kending's remix, is the most explicitly retro of the selection, while "Blissed Out" perfectly illustrates the laid-back, tropical vacation vibe young house producers are trying to emulate.
"The only record that came out from people that I haven't met in person were the Beesmunt Soundsystem guys and with that record there was just a hilarious, poetic synchronicity. They had this name that was similar to our name, then they sent us this EP that honestly sounded like it could fit in with some of the Patrick Cowley stuff, almost what Patrick would have made now. It was just like cute guys doing cute stuff and every once in a while you gotta have cute guys doing cute stuff you know what I mean?"
Bézier


府城



Merch for this release:
Vinyl LP
府城 is label co-founder Yang's most stripped-down and emotional release to date, bringing together feelings of loss, uncertainty and hope to the tune of majestic Italo melodies. The album marks a transitional time in Yang's life, leaving San Francisco, temporarily moving back to Taiwan, and trying to reconnect with his estranged parents after his grandmother's passing. Releasing a record on your own label might seem like it offers a fair amount of control, but in this case it became more about Yang learning to cede control. "A good example was when Robert brought his demos to the label," says Sperber. "He took feedback from me and edited things in a way that I thought they would sing better and allowed the tracks to be mixed down, which was not at all how we ran the label in the beginning."
Merch for this release:
Vinyl LP
Following his Pay Day EP, October, aka Jules Smith, expands on the '80s fetish-underground musical universe he's built over the years using his Prophet-One synthesizer to portray a sleazy, cyberpunk version of his hometown of Bristol, England. "This is the punk rock release I've always wanted to do," Sperber says. "Of all the music we've got for the label, it's the one that's been the most traditionally mixed-down and creative. It was all sequenced outside of computers and recorded directly to a board in this killer studio that [October is] associated with. In that simplicity you'd think it would need more tuning master-wise, but it's the best sounding stuff we've put out on the label." Recorded in 2018 and 2019, the album is "a reflection of the political climate and [the] surroundings and the time. Hard and gritty, with a need to let loose and laugh into the abyss," Sperber says.
Merch for this release:
Vinyl LP
Sperber describes Baronhawk Poitier as "the Candy Darling of the gay techno scene." Whether DJing, throwing warehouse parties with Washington D.C. crew NeedlExchange, organizing dance battles with Urban Artistry, or producing his own tracks, Poitier is one to watch. "He's been kind of this best kept secret and he's been making music that ended up in people's DJ sets since forever," he says. "This is the first time I've worked with an artist where it was really important that everything was right when he finally does come out to the world with his talent because so many people are ready to see him shine." A competitive dancer well-versed in urban styles like locking, house, hip-hop, waacking, and vogue, Poitier uses this wide array of influences to create "cypher-friendly wild cards," as he describes them.