LABEL PROFILE
Holy Roar Records Deals In All Manner Of Heavy
By JR Moores · November 09, 2017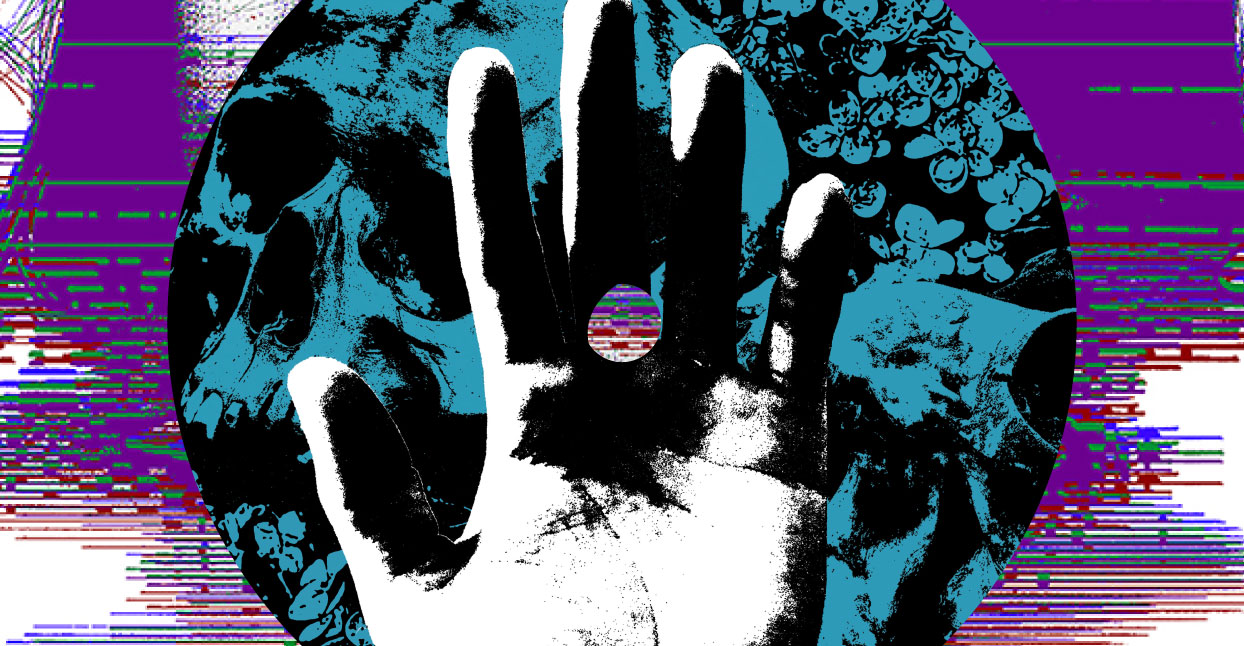 Legend has it that Holy Roar Records was conceived when its founder Alex Fitzpatrick took a revelatory acid trip while listening to Slayer and was confronted by a vision of a lion with the face of Jesus. That is, if by "legend" you mean "Holy Roar's Wikipedia page" which, like many entries on the world's foremost collaborative online encyclopedia, contains the occasional inaccuracy.
"A friend of a friend edited the Wikipedia page and I thought it was so hilarious that we've left it ever since," explains Fitzpatrick. "You could say we're being a bit daft, but it's fun having those weird little myths. Occasionally, a kid will come up to me at a gig and talk to me about it as if it were the truth. Obviously, the label is actually named after a Torche song, because they're one of my favorite bands, and I was stuck for a name. We're a label built on a lot of loud music and I liked the whole idea of building a cult (in the nicest possible way) and the word 'holy' feeds into that."
Launched in 2006, Holy Roar has since been called "the bastion of British hardcore." While that plaudit does give some indication of the label's significance and its penchant for heaviness, it's a misnomer in the sense that Holy Roar doesn't focus exclusively on U.K. bands—the label has plenty in its catalogue that would slot into other genres from sludge metal to math rock, and even Holy Roar's most ostensibly "hardcore" bands have strange, idiosyncratic, and often proggy twists to their sound.
Despite the diversity of his label's output, Fitzpatrick doesn't feel frustrated or hampered by the fact that Holy Roar has been branded as a hardcore label. "At the end of the day, you have to be open to pretty loud, heavy, shouty music to find us. Or if you find us via Brontide, Pijn, Gallops, and stuff down those lines, you have to be adventurous-minded to head down that path. We'll always do what we want to do, and if someone else wants to attach easy-going soundbites to things in order to understand them quickly, that's fine. It's never stopped the progress of our bands or the label. It's never prevented Slabdragger, say, or OHHMS doing things in the stoner or doom scenes just because of the label they're on. Likewise, it's never stopped Brontide from supporting indie and post-rock bands. It's the same for Rolo Tomassi. They are, for all intents and purposes, a progressive hardcore band but they've supported everyone from Enter Shikari and Biffy Clyro to super-heavy bands."
When he started Holy Roar, Fitzpatrick sought to emulate U.S. labels such as Deathwish, Robotic Empire, and Hydra Head as well as U.K. imprints like Dry Run, Undergroove, and Visible Noise. Nowadays, Fitzpatrick looks up to Sub Pop as the touchstone for record label excellence. "[Sub Pop] endured over such a long period and stayed in touch with their roots but they basically release whatever they want. It's cool that they're still in touch with their grunge and proto-grunge roots but they'll release everything from Wolf Eyes to Shabazz Palaces. It's freewheeling and I admire that."
Here is Fitzpatrick's selection of key releases from the history of Holy Roar.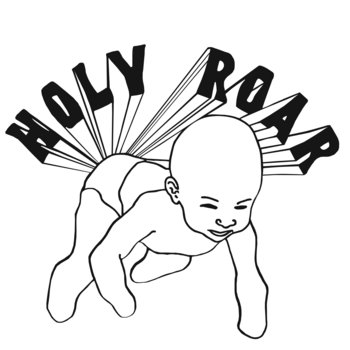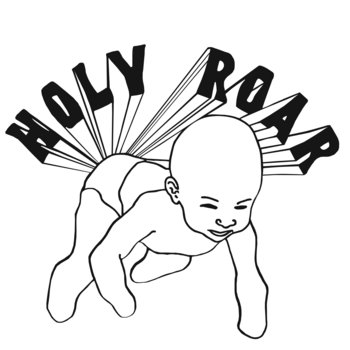 "Technically this is the first thing we ever released. We released three records at the same time to kick off the label: Rolo Tomassi's self-titled EP, a split record between Kayo Dot and Bloody Panda, and this one by Phoenix Bodies. It's now 11 years old, and was recorded 12 years ago, but it still sounds as fresh to me as anything out there of a similar ilk. It's still one of the fastest, heaviest, most ridiculous records we've ever put out because it's about 11 minutes long. That one definitely holds a special place in my heart and it is [catalogue number] HHR001 so it is Year Zero."
"They were an interesting band in that they could play any metal show you could throw at them. They were nominated for a Kerrang! Award, they were playing Sonisphere Festival, but then they were going and playing some super arty weird shows, as well as doing the more obvious hardcore and metal stuff. They didn't look metal, which, if anything, is one of things that underpins Holy Roar. A lot of our bands look like normal indie kids. They're not dressed in corpse paint or black leather. We worked with Throats from the time they sent me an early demo and I thought it was a pile of shit. Then, I saw them live at an all-dayer, because I was playing the same event with another band, and was blown away by one song they played. Our relationship snowballed from there over a bunch of splits and EPs and stuff, and we ended up with this record, which I think is one of the best things we've ever released."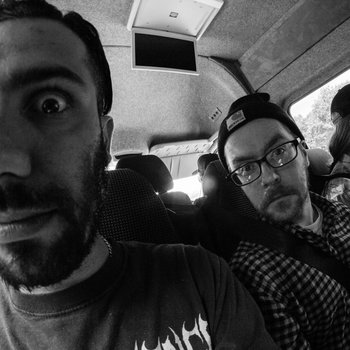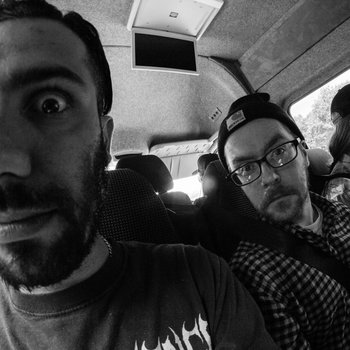 Merch for this release:
Vinyl LP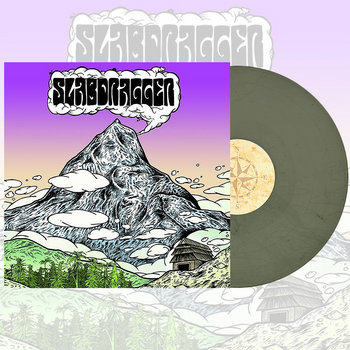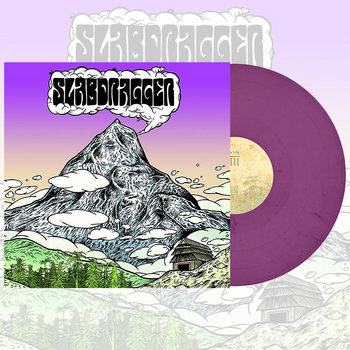 "This was the first record we released that fell firmly into the stoner/doom category, trading off everything from Black Sabbath to Electric Wizard to Sleep and then a bunch of other bands. I've got Slabdragger squarely to thank for the fact that we now do things like OHHMS, as well as some of the slightly more post-rocky stuff, and also bands like Conan and Bongripper. They opened the door for what is now quite an established arm of the label. Earlier this year, we did a gig at Boston Music Room in Tufnell Park, which was purely five or six bands that were all along those stoner/doom lines. So we got to have our own mini-festival with a mini-theme."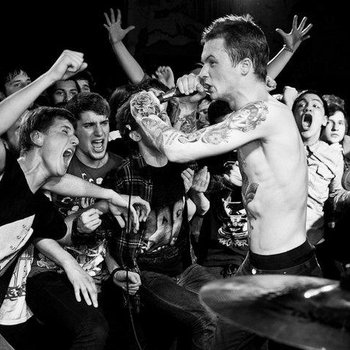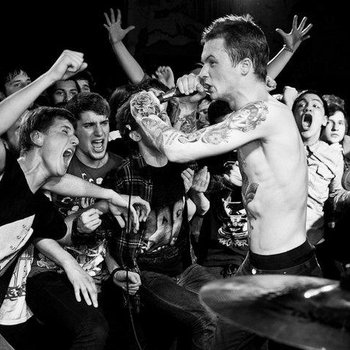 "On paper, this is the biggest record we've ever released—which might surprise some people. A lot of people probably think it's Rolo Tomassi, or one of the American bands we've released, such as Touché Amoré or Make Do And Mend. It was achieved purely through hard work and good touring on More Than Life's part, because they never played the press or radio game. To this day, they've not had two pages in Metal Hammer or three pages in Rock Sound or anything like that. They've been largely ignored by the press. They prove that you don't actually need to have certain avenues of the media on your side in order to make a big impact. The public perception is that they aren't that big, but this record opened a lot of doors for us as a label and did really, really well."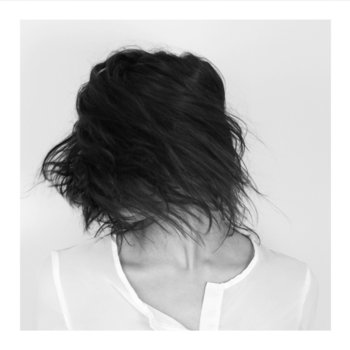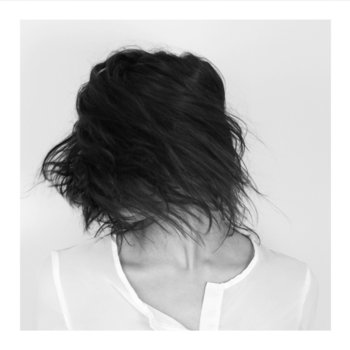 Merch for this release:
Vinyl LP, Compact Disc (CD), T-Shirt/Apparel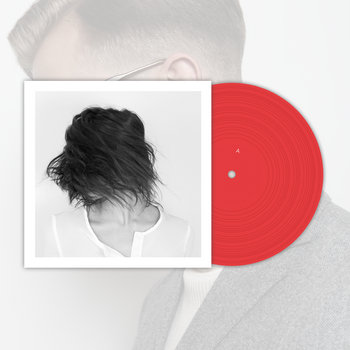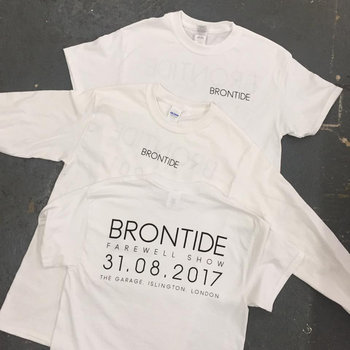 "If you go right back to the beginning of the label, we've always tried to do interesting, weird bands. Rolo Tomassi always had some passages of quieter, progressive elements. We did a Kayo Dot record early on. We've always had that thread running through the label. We worked with Brontide from their first demo through to Artery, which is their final record. Unfortunately, it somewhat fell apart due to members' other commitments, as is often the way in life. It does feel that they ended up being a unique band on Artery. They had that post-rock or math rock template, but they were incorporating elements of electronica and almost bits of modern R&B production. I'll be really sad to see them go. I hope they do what every other band has done and just reform in five years or whatever. Apart from Rolo Tomassi, they're one of the last of the old guard of the label."
"They were one of the reasons we started Holy Roar. We released a bunch of their early material. We did a three-LP set of rarities. Grievances was their most successful album, which was lovely. At the end of last year, we did a box set for the band, which was the most ambitious release we've ever done. They tick so many boxes. They've continued to grow. They've had their peaks and troughs and member changes, but it feels like they're on the up-and-up again. It's been very creatively fulfilling for both of us. The band will come to me and say, 'Can we do X, Y, and Z?' and it's never a problem to say 'yes,' because we know that they will work hard, and that they have a fanbase that will buy what they do, and we know it will be of a high quality. It's a really enjoyable relationship founded on great, innovative, creative, interesting music. I hope that they go on for another ten or fifteen years or something."
"They fit that Holy Roar mold, in that there is no mold, because they have their own cohesive sound, but they can literally play with black metal bands and then go and play with Funeral For A Friend and indie bands. By working with the band, I became good friends with them. Liam [Phelan], one of the guitarists/vocalists, is now one of my best friends. Even though at the end of the day Holy Roar is a business, underneath it all music is built on friendship. That may sound hippy and sappy but it continues to be so. That, for me, is one of the points of music, to be collaborative and to share things."
"This is pretty new, and shows where the label is at now. Employed To Serve is developing their own innovative take on hardcore. They just came off tour with Milk Teeth, who are a sort of grunge/indie band, and then they've got a show coming up with Agoraphobic Nosebleed, who are a grindcore band on Relapse Records. Again, they just seem to do their own thing. They don't fit in anywhere, and play with everybody and anybody. And they work really hard. The vocalist Justine [Jones] now works for the label. She works for us because I saw how hardworking and organized she was with her band, so I poached her for the label as well. It feels like the label is still making progress, because Employed To Serve were on the cover of Kerrang! magazine a few weeks ago, which is not something we've achieved before. Eva [Spence] was on the cover of Kerrang! but that was during Rolo Tomassi's 'dark period' when they'd left Holy Roar, so does that even count? It's nice to see a wider spectrum of people, in terms of the more mainstream rock press, picking up on a band without the band compromising their sound at all. They've shown that hard work and great music can sometimes pay off. They're a really heavy band."
—JR Moores