LABEL PROFILE
A Look Into Höga Nord's Hypnotic Krautrock, Avant-Garde Ambient, and Cosmic Disco
By Andy Thomas · April 23, 2018
In January 2017, Andrew Weatherall appeared on his NTS radio show in a sweatshirt with the 1970s "Smiling Sun" anti-nuclear "Nuclear Power? No Thanks" logo that read "Höga Nord? Ja Tack." If you had listened to his shows in the months prior, you'd have known that Höga Nord Rekords was a Gothenburg label responsible for a series of 7" singles from local bands like Pistol Disco and Les Big Byrd.
A few months later, Weatherall chose to release his new LP Qualia on this small Swedish indie. A major coup for owners Mathias Nilsson and Gustaf Dicksson, it was an electronic psych masterwork tailor made for the label. And it's this sound, a mix of heady prog, hypnotic krautrock, avant-garde ambient, and spaced-out electronic disco that has become the signature of Höga Nord.
"The main reason we started the label was to profile the local scene here because it wasn't getting the exposure," says Nilsson over the phone from the Music Lovers Records store and café that is the Höga Nord HQ. "We have really big underground psychedelic, space rock, prog, techno, and electronic scenes here in Gothenburg but there wasn't any labels or anything that was documenting this." So what made that scene so special? "The city is small so the punk, space rock, and electronic scenes are all mixed up and everyone is going to the same parties," says Nilsson. "So you have these different subcultures mixing which adds a unique flavor to the sound here."
Inspired by labels like Sacred Bones, L.I.E.S., and the DIY scene in New York where he had been working as a chef, Nilsson joined forces with Dicksson to set up Höga Nord in 2013. "The label kind of grew from the record shop just as an idea to release all the good stuff that was happening in Gothenburg and for it to come out on lovely 7" vinyl," says Nilsson. As well as Sacred Bones, Nilsson was also heavily inspired by the DIY spirit of the post-punk period. "U.K. labels like Postcard Records were a big influence on me," he says. "But also Gustaf is a big collector of old soul records so we both really loved the 7" format."
The collectable 7" singles, limited to 300 copies, come in lovely brown paper sleeves hand-printed with the distinctive Höga Nord logo. "I've always been fond of handmade stuff and in fact we were very inspired by the Swedish prog scene from the '70s where there was a lot of these DIY sleeves," says Nilsson. "We love that human touch and it's a lot of fun to do as well." As the label started to gain exposure, it branched out from just releasing seven inches from the local scene. "Things grew quickly and all of a sudden people were sending us really nice albums so we wanted to release these as well," says Nilsson.
As well as local bands like Fontän, one of the artists who reached out to the label was Andrew Weatherall. "He was a massive inspiration and taught me that it was OK to like punk, dub, and techno so when he started to play our records that was a big thing for us," says Nilsson. "Then one day I got an e-mail saying he loved the label and that he had been working on a new album that he thought it would be suited for the label. That was a dream come through." With LPs already released this year from the likes of Tross and The Exorcist GBG, the label continues to profile the local scene. "The next thing we have is a single with the band Ultra Satan from Gothenburg who are really great, also a female artist called Laughing Eye who's Hanna Östergren's drummer in the legendary Swedish acid prog band Träd, Gräs Och Stenar—so there is a lot on the way."
We look at some of the highlights of the first five years of the label.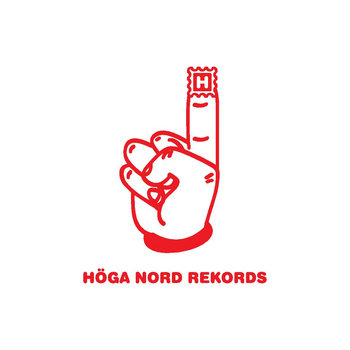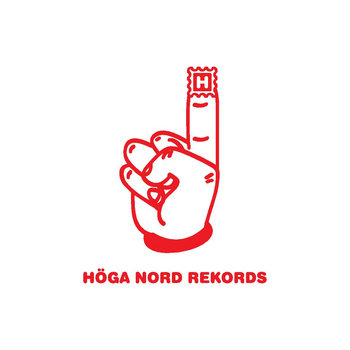 "Sounds like a bastard child that was made during a warmhearted orgy with Jacques Dutronc, Air, and The Byrds minutes before a meteorite hits the earth." So went the press blurb for the first release from Krater, made up of three members of Neneh Cherry & The Thing and Gothenburg's punky space rock outfit Uran. These forerunners of the city's psychedelic scene (also check Uran founding member Jerker Jarold's output on Höga Nord under the name Västlänken) released their self-titled Höga Nord LP in the same year as this Krater 7". Emerged on a limited run of 299 (not 300!) copies in December 2014, the 7" opens with "Labryint," a ghostly slice of psych pop revolving around a dream-like vocal hook. "Felix Culpa," on the flip, is even more languid and the perfect soundtrack to a dark Swedish winter.
One of the more experimental bands to record for Höga Nord, Kriget is the Swedish four-piece of Christoffer Roth, Gustav Bendt, Mattias Franzen, and Per Nordmark. They debuted with the avant-garde space rock LP Submission, released on their own label in 2012 and limited to just 300 copies. While their debut single for Höga Nord shows a less avant-garde side to the group's shamanisim, this music still bends the mind. Part motorik-driven krautrock and part Chicago, jacking track "Din Con" sounds like what Conny Plank might have recorded after a night at Music Box listening to Ron Hardy. This dark and funky piece of 21st century psych remains one of the label's most challenging yet rewarding listens. Flip for "Sama" for an equally frenetic lysergic trip not for the fainthearted.
This duo of Gothenburg's Mikael Enqvist and Berlin-based producer Alexander Palmestål (Mythologen) were responsible for the first release on Höga Nord. That 7" from 2013's Bad Wisdom/Egypt was tailor-made for clubs like Weatherall and Sean Johnston's A Love From Outer Space. These slowed-down nuggets of space disco have been followed by another three releases on the label that culminated in Enqvist and Palmestål exploring more kraut-influenced sonic spaces like on "Assault," from the end of last year. This 7" from October 2015 was one of the first to come in the brown paper bag hand-stamp sleeves that has become a big part of the label's visual aesthetic. "Goo" is one of the poppier releases on the label, with a nagging synth hook and tropical breakdown that stays in your head long after the needle has left the vinyl. Inspired by the more experimental end of Conny Plank's canon, "Pool" is both agitated and hallucinatory.
Released on the latest wave of Höga Nord's hand-printed brown paper bag sevens, this is the solo debut of Jerker Jarold. As a founding member of Uran and cult bands like Lava, Jarold has marked himself out as one of the leading players on Gothenburg's psychedelic scene. For his Västlänken outing, he stripped things back to the basics using a mobile studio with one synthesizer, one delay pedal, and a head full of ideas. The result was two minimal pieces of dub-drenched electronic music with subtle touches of techno, kraut, and ambient. "Activate your pineal gland and meditate yourself free from general angst with Gothenburg's last shaman!" announces the label of Höga Nord's latest single. Building a sound that is both basic but expansive, delicate yet deep, Jarold creates the kind of transcendental electronic music Höga Nord has become known for.
Merch for this release:
Vinyl LP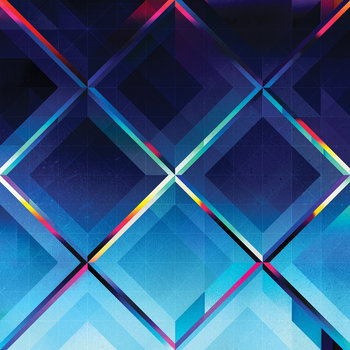 One of the many highlights of Andrew Weatherall's 2017 Convenenza Festival, Fontän is Johan Melin and Jesper Jarold who released their first LP Aktionskammarn back in 2006. Referencing everything from Manuel Göttsching and Boards of Canada to Robert Fripp and Steve Reich, the group's sound also draws on Nordic folk music. The Swedish '70s prog scene of bands like Bo Hansson has also been a big influence, which isn't surprising as Melin's parents were members of Nationalteatern. For their third LP and debut for Höga Nord in 2017, the duo mined their extensive record collection to create their own brand of psychedelia. "Mangsebung" sets the tone—eight minutes of cosmic head music built around acid folk guitars and whooshing synthscapes. With its DJ Shadow-style beats and Middle Eastern atmospherics, "Greven" shows another side to the group's sound that can move the feet as well as the head. And whether creating a melodic psych pop nugget like "Gangri," a space rock track such as "Sen Sen No Sen," or the cosmic dancefloor bomb of  "Nautilus," Fontän's sound soon gets inside you.
One of the early non-Swedish additions to the Höga Nord stable was London producer Timothy J. Fairplay, known for his analogue heavy releases on labels like World Unknown, Bird Scarer, and his own Crimes of The Future. Whether creating freaked-out techno like Ancient Egyptian's "Cleopatra Loves The Acid" or heady space disco as one half of The Asphodells (alongside Bird Scarer boss Andrew Weatherall), he creates the kind of psychedelic dance music tailor-made for Höga Nord. After his debut 7" for the label, The Cat Prowls Again / A Strange Servant, he released this four-track 12" in the summer of 2017. Taking its name from an '80s computer game, Mindfighter mixes jagged acid licks with an unashamed ecstasy-fueled rave riff. Once again displaying a penchant for great song titles, "Jennifer Has Some Strange Ideas" is the kind of hypnotic jacking groove Fairplay excels at. Or head straight for the John Carpenter-referencing techno psych of "Nightmare City."
Andrew Weatherall
Qualia (Double-LP)
Acid house renaissance man Andrew Weatherall followed his 2016 LP Convenanza (taking its name from his festival in the South of France) with this album recorded for one of his favorite labels. "The music on Qualia is the result of images, feelings, and thought processes stirred up by Monsieur (Patrick) Modiano and Mister (David) Keenan channeled through the medium of a sonic noteboook—in itself the memoir of somebody else's life/fiction," states Weatherall of an LP inspired by two of his favorite authors. The tracks were recorded as part of the secretive Woodleigh Research Facility, alongside longtime collaborator Nina Walsh. Listening to Qualia is like being taken on a ride through one of Weatherall's Music's Not For Everyone NTS radio shows, where esoteric electronic music and obscure krautrock are mixed into a heady psychedelic brew. Highlights include the Jah Wobble-referencing bassline rumbler "Darktown Figures" and the motorik psych of "Saturday International." The LP also serves as a tribute to the late Erick Legrand, one of the musicians featured here alongside the mysterious EVPs, whose genius you can also hear on his LP Second Machine From The Sun. 
Merch for this release:
Vinyl LP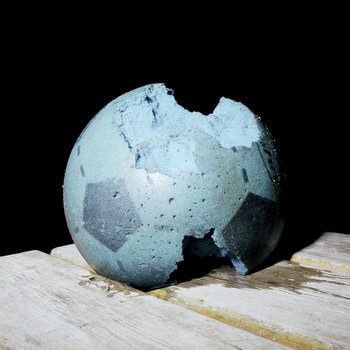 The most recent LP to be released on Höga Nord is the second album from kraut-inspired psych rockers Tross. While the Swedish four-piece's previous LP 16:11 (the first full-length released by the label) was aimed firmly at your head, their second finds them guiding you to the dance floor albeit with a lysergic glint in their eye. Their "dance music for spaced-out kids" is the result of playing together live and seeing how their music moves the crowd. So while there is still plenty of room to get lost in the hypnotic groove of "Synthesis" and the freaky rock of "Nexus," the out-there funk of "Atlantic Tarriff" and "Pyramid" find the group drawing from a more rhythmic palette. So as the label says: "Cancel all your meetings, stretch flat out, and feel the warmth of the earth's core brake through the soil and embrace you like a soft blanket in a harsh reality."
-Andy Thomas