LABEL PROFILE
Hasana Editions Documents the New Sound of Indonesian Experimental Music
By Marc Masters · January 07, 2019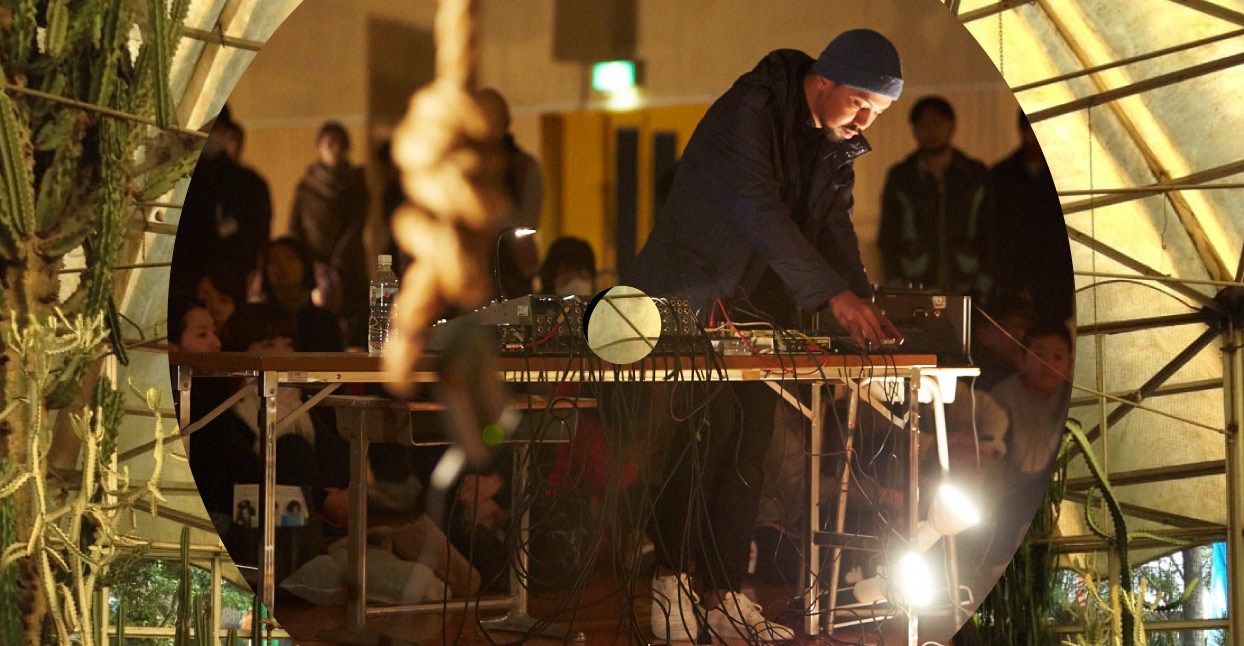 There have only been four releases on Indonesia's Hasana Editions so far, but that doesn't mean the label is lacking ambition. "I think of it as a potential archive," says owner Duto Hardono. "I think it could become a library of sorts, for the history of sound in the arts in Indonesia and the entire region."
Judging by Hasana's current catalog, Indonesian sound art is certainly worthy of documentation. From the rhythmic loops of Julian Abraham to the video game-inspired abstractions of Mahesa Almeida to the chamber operas of Nursalim Yadi Anugerah, the music Hardono has chosen for Hasana shows how wide-ranging and unpredictable experimental music can be in this vast country.
"I came from the visual art scene, and I have met a lot of curators and researchers from around the region—Japan, Korea, Australia," says Hardono. "Most of them say that Indonesia has the most interesting experimental music scene. I think that's because of the diversity in our islands. There are so many places and backgrounds and new ways to approach music and  performance."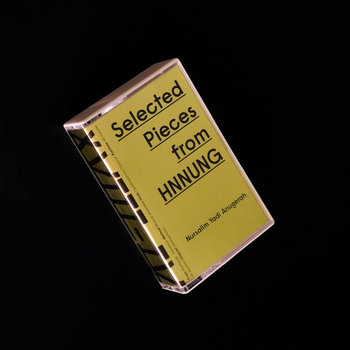 .
00:10 / 00:58
Merch for this release:
Cassette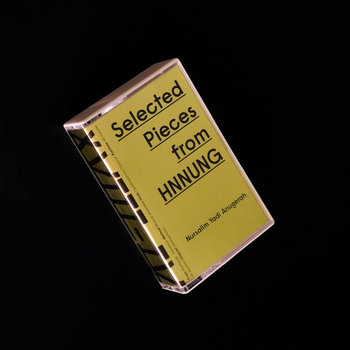 With a population of over 261 million and a staggering array of islands, Indonesia is indeed full of varied culture and traditions; Hasana is already exploring that diversity. The artist Anugerah is based in Pontianak, a city in the province of West Kalimantan, and his music is influenced by local and regional folklore. His tape Selected Pieces from HNNUNG adapts a story passed down by the indigenous people of Borneo. "He took a lot of inspiration from them," explains Hardono. "Even some of the musical instruments that he used for the orchestra were local instruments." By contrast, Almeida grew up in Java, which Hardono calls "pretty much the center of Indonesia, politically and culturally." On his tape A LT O/P A N, his interest in computer-based music and video game history—he even owns a collection of vintage arcade machines—comes with a modern, international viewpoint.
The diversity of Indonesian sound art is also reflected in the way each artist on Hasana incorporates other media into their work. "Sound art is a multi-disciplinary art form," says Hardono. "My intention is not to work with just sound artists per se—they can be performance artists, dancers, filmmakers, but they work with sound." In making I Only Have Visions For You, Riar Rizaldi drew on field recordings captured during a residency in Seoul, Korea, as well as the Foley-style soundtrack techniques he honed when directing his own short documentaries. Julian Abraham comes from the world of art installation, and his tape Acoustic Analog Digitally Composed replicates one such work using computers and mechanical devices, resulting in wildly kinetic music that sometimes sounds like old typewriters banging away.
.
00:10 / 00:58
Merch for this release:
Cassette
"Julian calls himself a scientist also," says Hardono. "He is very interested in sonic phenomena. He says your ear doesn't have a defense mechanism; you can't select what you hear and what you don't want to hear. And for him, the drum itself symbolizes the drum inside your ear. I like what he does with repetition and minimalism—it has an almost funky aspect, and sometimes sounds primitive and awkward, but at other times it sounds academically composed."
Hardono himself is an academic and his role as a lecturer at the Bandung Institute of Technology helped him revitalize Hasana. He began the label as a private press to release his own work, but when he proposed reorienting it into an outlet for other sound artists, his school gave him a grant to pursue that new mission. "For artists who work in nonconventional media, it's pretty rare for their work to be properly archived," Hardono explains. "Visual artists usually have an active catalog, but sound artists rarely have proper collection for their works."
According to Hardono, there is a divide in Indonesian experimental music between academia and the underground. "There are a lot of labels here that are more DIY and street-style," he says. "I think the academic aspect of the noise scene is pretty rare here. It's like having another language for this kind of music. A lot of people have never heard something like this before in the Indonesian music scene—they don't realize that it exists. I try to blur the border between the music and art scene, making connections within them."
.
00:10 / 00:58
Merch for this release:
Cassette
For Hardono, making connections includes reaching outside of Indonesia. Future Hasana releases include work by Japanese improviser Toshimaru Nakamura, Australian percussionist Will Guthrie, and British field recordist Kate Carr. Getting Indonesian music out to the world—and bringing the world to Indonesia—is an essential part of Hardono's mission. "Since we all live in the same world, I think it's important to bring these artists to that world and have a discussion," he says. "Connecting Indonesian artists to the global scene has been the plan since the beginning."