LABEL PROFILE
The Harsh Noise Movement Label Searches the Globe for Punishing Sounds
By Andi Harriman · June 13, 2018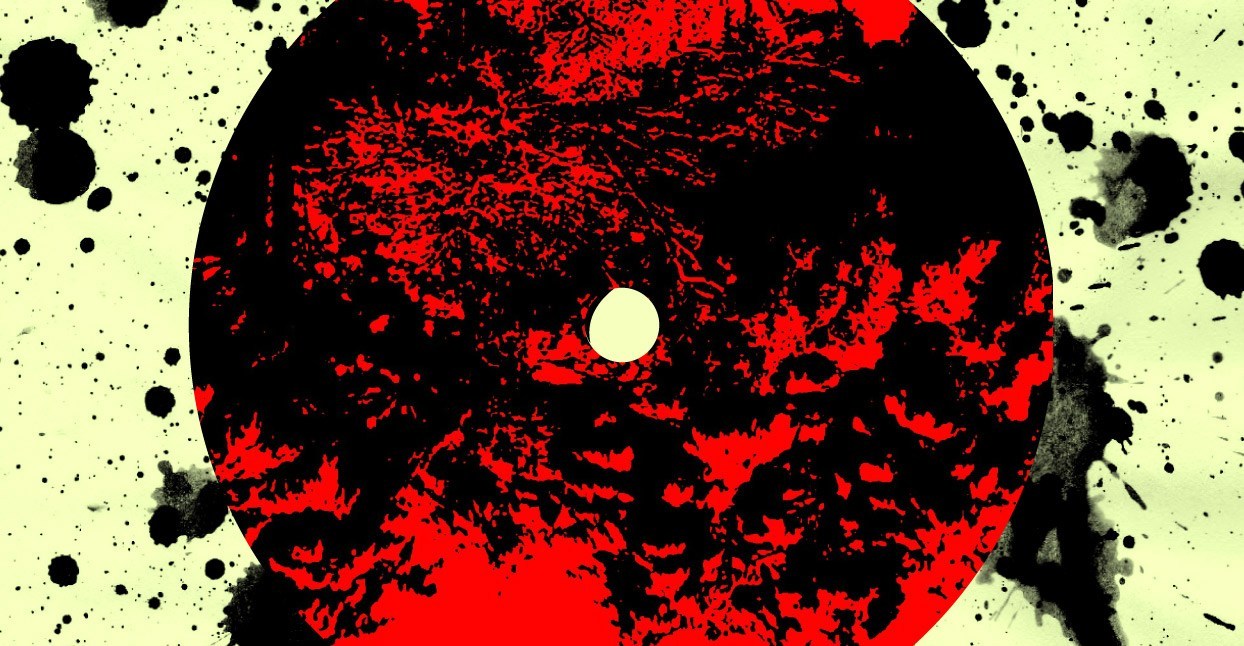 "Noise, for me, can be anything that doesn't have a basic musical structure," says Ade Rowe, founder of the Harsh Noise Movement (HNM) record label. "A continuous sound—it doesn't really have to be grating to the ears, or really loud." Of course, ear-maiming frequencies do crop up throughout the HNM catalog but right beside them are releases that incorporate elements of jazz and improvisation. "HNM is not strictly a noise label," Rowe says. "The main focus is on noise but it's not a strict rule."
That no-boundaries approach has been standard since the beginning of HNM, and it extends to the way they release music as well: Rowe once released five albums in a single day. "I don't think it's fair [for the artist] to wait around for ages," Rowe argues. "I get things released as soon as I can manage." And though HNM has recently shuttered, it's amassed well over 600 albums since it began in 2015, and most are still available for digital download on Bandcamp—many of them "name your price."
But HNM's most definitive element is its astounding international collective of noise and experimental artists from countries such as Indonesia, Iraq, and Malaysia, as well as the EP Six Artists from Iran, which features haunting Iranian noise, like Xerxes in the Dark's metallic "Machine Failure," and the two-part scather by p01ntl355. Rowe is characteristically modest when discussing his worldwide roster of artists, saying simply, "Music of any genre is international anyway."
Rowe isn't working some tourist's interest in far-flung locales—it's more about the thrill he finds in unique sound compositions, and any variations on the expected. "Sometimes, but very rarely, I purposely try to find an artist from a certain part of the world," he says. "It's great when someone emails and I find that they are from [a country I'm interested in], but if I think the sounds suck, I won't release on HNM, no matter where they are from." Rowe's specific taste in avant-garde noise is the final and only factor: "If I like what I hear, then it goes on the label. Simple as that. I don't care if the artist has a shit ton of albums out there, or if they are new."
Rowe, originally from the U.K., has always maintained this conviction, a standard that dates all the way back from the late '70s and early '80s. He was fatigued with the punk movement, and grew tired of the same bands, the same three chord progressions and, somewhat ironically, the limitations of the subcultural movement. Instead, he began collecting photocopied fanzines tucked away in underground shops around Cardiff or London that featured avant-garde artists such as Merzbow and The Haters. "[I would] just send some cash in an envelope and a few weeks or months later, a tape would show up," recalls Rowe. "I loved the whole 'fuck off we'll do what we want to do' approach, and I still love it."
An artist himself, Rowe produced his own experimental sounds as early as 1984 by capturing field noise on a tape recorder and rapidly releasing the pause button. "I started using weird sounds that got picked up on the recording and looping by using that primitive, but effective, method, and it progressed from there and got louder along the way," he says. Rowe took an extended hiatus from music until 2014, when he took the alias of Harsh Noise Movement—a name he would soon adopt for his label. "I needed a label to put my sounds onto, really just for my own amusement, so I made HNM Records," he says.
Certainly, times have altered the means of digesting music—now far from dropping change in the mail and awaiting for a cassette to arrive—and, though now closed for business, HNM could be the blueprint for how other labels can progress in the digital age: prolific and not-so-specific, ignoring popularity, and, most of all, focusing on art for art's sake.
The following five albums, in Rowe's opinion, were indisputable milestones during HNM's steady run.
The 32-track compilation acts as a showcase for the label with mostly exclusive content from the U.S., Japan, Belgium, U.K., and France—a collection that should be listened to in succession and as a whole. With minute clicks and glitches, to the grinding of tape, its discord of noisy retaliations and desolate sounds bellow from a seemingly below-freezing underworld. "I compiled this because I wanted a sort of showcase for the label. this one is special to the evolution of HNM Records because it has a lot of artists that had not previously been on the label. [Such as] people like Evil Moisture and Jamie Saft—both amazing—as are all that contributed," says Rowe.
Rowe cites Macrocanibalismo by the U.S.-based Macronympha as the catalyst for HNM getting the exposure it rightly deserved. Each of the three compositions on Macrocanibalismo are long enough to be an album in itself—each track clocks in around the 40-minute mark. "I don't like to dictate to any artist how long an album has to be," says Rowe. "That would restrict the creativity of any artist, and I like to give them the full creative space that they need."
T. Mikawa / Harsh Noise Movement
Split Album
As the label was initially created as a means for Rowe to release his own music, the split with Japanese noise artist T. Mikawa was a personal accomplishment. "Aside from T. Mikawa being one of my all-time inspirations, it is another [album] that got the label out there in the open, so to speak," says Rowe. The pairing of T. Mikawa's trill tones versus the steady fuzz of HNM collide and harmonize to become a defining album in the catalog.
Die Eclectics
Quatro
As one of the only bands to release exclusively on the label, the trio of Die Eclectics and their free jazz and improvisations derive heavily from the Dadaist approach of rejecting the expected. With this process, Quatro examines the confines of what noise should and could be. "Noise is the most free you can be with improvisation anyway. No rules," says Rowe. "So it is natural that free jazz and improvisation would be included on the label roster."
As an avant-garde, free improvisation collection, Awkward Geisha is a project initially conceived by Rowe. "The beauty is that the artists that contribute the sounds don't know what the others have recorded until I put them altogether and get an Awkward Geisha album released," he says. Participating artists are cut-and-pasted together into a sound collage, a result that is both unforeseen and exhilarating for all. "It sends a message that HNM doesn't have any boundaries," says Rowe. "It tells the listeners that you can expect the unexpected and that is a very special thing indeed."