LABEL PROFILE
Grimalkin Records Is Home to QTBIPOC Artists of All Genres
By Jesse Locke · August 05, 2020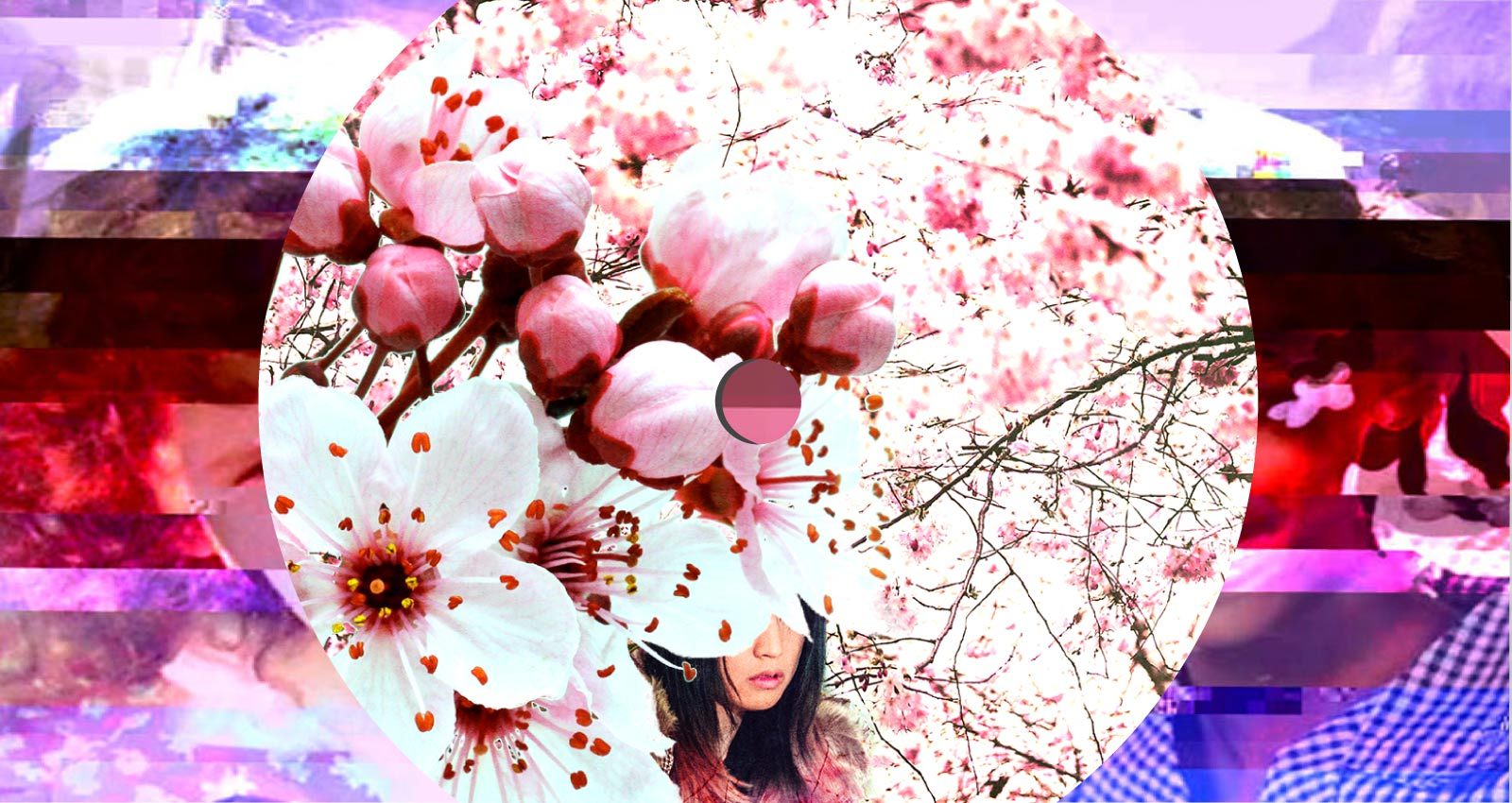 In 2008, musician Nancy Grim Kells (aka Spartan Jet-Plex) moved from Los Angeles to a remote area of Virginia. Living one hour outside of Richmond, the closest major city, while working as a teacher, they decided to find a solution to their feelings of isolation. After volunteering with organizations such as the Virginia Anti-Violence Project, Kells began connecting with like-minded artists and made tentative steps towards forming a queer-focused, collectively run record label. Releasing trial runs of tapes and 7" lathes through Bandcamp, while also hosting benefit shows, the seeds of Grimalkin Records were planted. Since 2018, the label has evolved into an 18-member collective, prioritizing releases from QTBIPOC artists of all genres from locations spanning the globe.
"I've always had a love of music and grassroots organizing," Kells excitedly says. "I had released something on another small label, which got me thinking maybe this was something I could do in a different way than what I've been seeing. I live very secluded out here, but when I lived in L.A. I wasn't part of any scene. Even though most people move there to find their dream, I feel like I had to leave L.A. to find it."
Montréal-based horrorcore hip-hop artist Backxwash quickly became one of the most exciting new acts on the Grimalkin roster. Her recruitment speaks to the label's grassroots, interpersonal nature: Kells reached out to Backxwash via Twitter DM simply as a fan of her music. In 2019, Grimalkin released her debut album, Deviancy. As Backxwash explains, joining the Grimalkin collective was a "no brainer"; she contributes to promotion, recruiting, and website development, donating digital sales of her music to both local causes and back into the label fund. "Everyone contributes in different ways," says Backxwash. "The label is non-hierarchical, democratic, and we all help each other. Grimalkin is not driven by capitalism."
Economic transparency is something that Kells hopes will set the collective apart. As they explain it, this issue is especially pronounced among smaller labels, who often fail to effectively communicate, pay people when promised, or let artists know how much money was made from their music. By contrast, Grimalkin shares all of these details clearly before releases have been completed and submitted, while also paying internal rates for work within the collective. Mutual aid funds support artists and fellow community members, helping to offset costs for things like rent, groceries, or student debt. The label's blog offers resources like "Becoming More Inclusive: Tips for White folks involved in DIY music (esp. White-run labels)" as a way to inform and educate their peers in the industry. Kells offers mastering services, and hand-dubs each cassette, believing strongly in the physical documentation of their international musical family.    
"We don't make many copies, but I keep one of everything so that some day we can get them into a queer library or museum of some kind," says Kells. "Maybe environmentally it's not the best, but in terms of preserving I feel that's important. The main thing for us is building a community of support. I'm not sure how many labels are doing that."
As Grimalkin gears up for another slate of projects to close out 2020, including a full-length visual album from Spartan Jet-Plex, there's no better time to get acquainted with the label's growing catalogue. Here are seven key releases.
Grimalkin's breakout release of 2020 is a deeply personal song-suite from the transfeminine, horrorcore rapper Backxwash, detailing her experiences with a religious upbringing in Zambia before moving to Canada and finding herself. Creating a consistently chilling mood, rapper/producer Ashanti Mutinta plucks samples from Black Sabbath, Nine Inch Nails, Eraserhead, and megachurch preachers from her past to create a dense, stormy sound collage. Pain and anger are palpable throughout, but relief arrives in the form of contributions of chosen family members, like Toronto's now defunct noise-pop duo Black Dresses. "This album is so powerful and genuine," says Kells. "When I listen I know it's something extremely necessary and important. My mind was blown with Deviancy and then again when I heard this one." God Has Nothing… will soon receive a physical release from Grimalkin as a 12" lathe with the addition of a new EP.
Hunting Dog
Body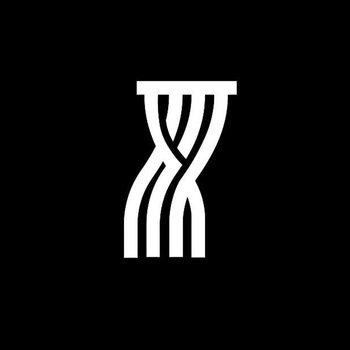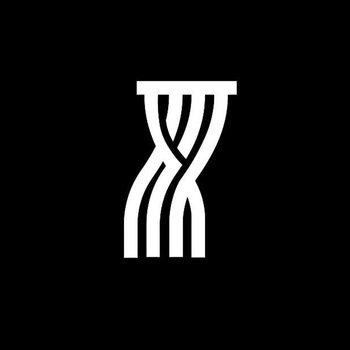 Merch for this release:
Cassette, Vinyl LP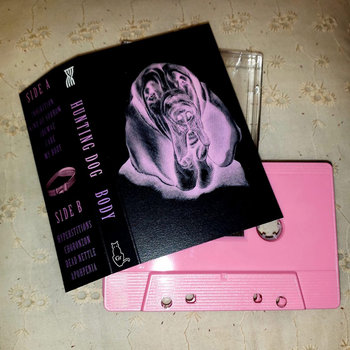 Richmond-based, experimental electronic artist Hunting Dog cites Coil, Throbbing Gristle, Psychic TV, and Current 93 as "the magical disciplines that saved my life." The songs on Body swirl to create a blinding blizzard of sound, with thumping beats, shoegaze-y reverb waves, and twitching glitchscapes. All of this is stitched together by strikingly visceral poetry detailing the unsettling nature of living in a human body ("A sifting mass of tastes and tongues"). Adding to the sense of unease: all of the lyrics are read by a robotic text-to-speech program. "I met Hunting Dog from going to shows," says Kells. "The first time I saw them live I was mesmerized, and asked if we could release their music. They think of their songs as magic healing spells, and they are very much like that to me."
Don't Do It, Neil
B/X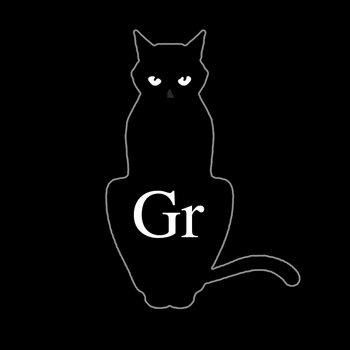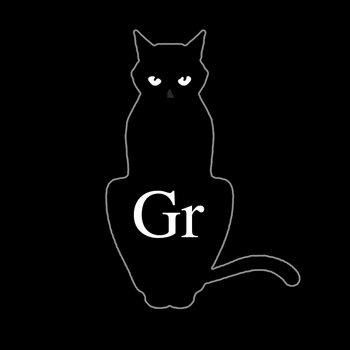 Merch for this release:
Vinyl LP, Cassette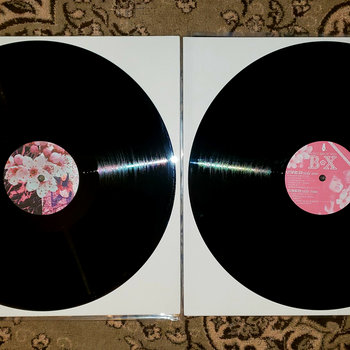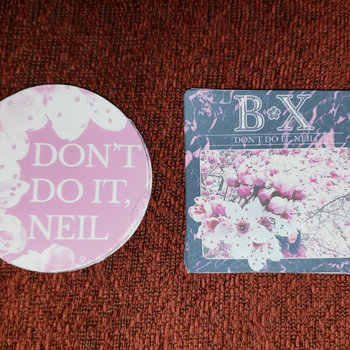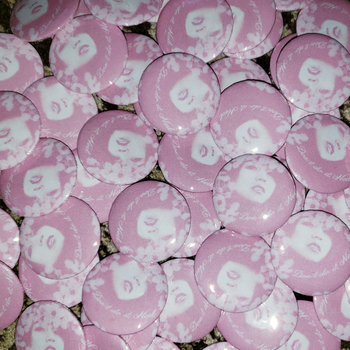 On B/X, Philadelphia's Mabel Harper (aka Don't Do It, Neil) accents her intimate, guitar-driven bedroom pop with elements of electronic dance music and futuristic R&B. She enlists fellow Grimalkin member Berko Lover for a vocal feature on the standout "Deep Love," while shorter songs like "Interlude I: Body" seem to imagine a fantasy video game soundtrack built on stuttering trap beats. "She mixes a bunch of different styles together, and all of her releases sound exactly like her," says Kells. "B/X is kind of a transition that brings in her sweet, candy-ish sounds that are also dark. I like music that has a dichotomy or more than one side to it."
Quinton Barnes
AARUPA
Merch for this release:
Vinyl, Cassette
Toronto's Quinton Barnes, the second Canadian member of the Grimalkin collective, combines vulnerable lyrics with forward-thinking electronic production. Pitch-shifted vocals, deep synths, sticky textures, and even a sample of the laughing dog from Duck Hunt become an emotionally resonant patchwork that will appeal to fans of Frank Ocean. Check out the AARUPA remix collection for further listening, and Barnes' latest single "How I Feel" from his upcoming album, As A Motherfucker.
Sylken Somers
Prone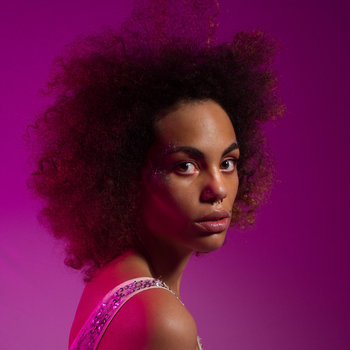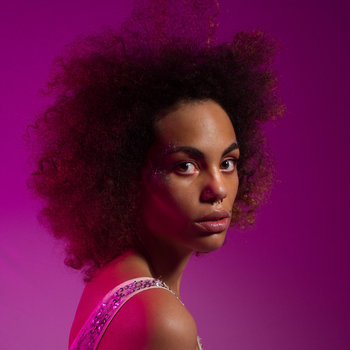 Merch for this release:
7" Vinyl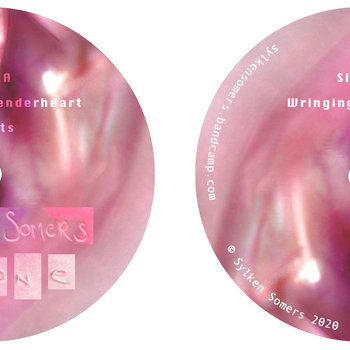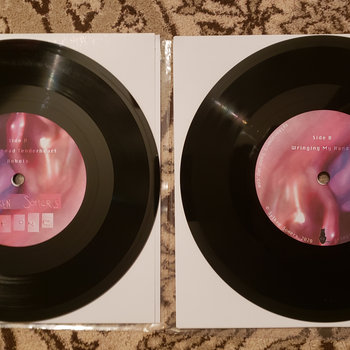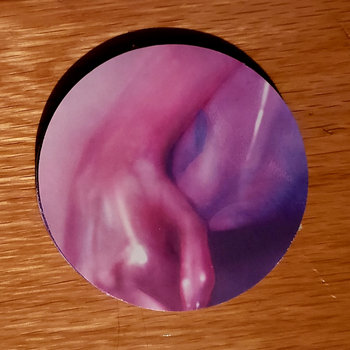 Sylken Somers is originally from Bermuda but currently lives in Kent, UK. On the three-song Prone EP, their haunting vocals hover in a weightless space with subtle instrumentation, abstracted trip-hop production, and the unexpected sound of a melodica. "They had actually put this EP out in January on their own Bandcamp account, and then followed me on Twitter," says Kells. "We talked for a while and they ended up joining the collective, and then I asked if we could do a little lathe cut version of Prone. It seems fresh, different, and all their own."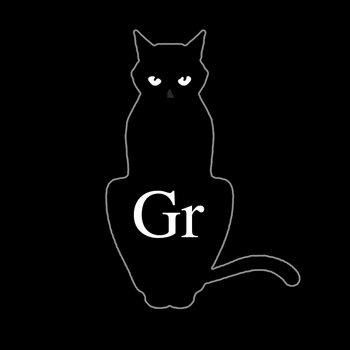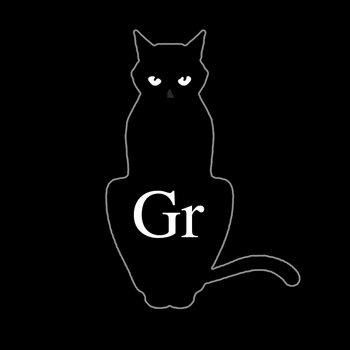 Baltimore's Mariah Fortune (aka Woven In) brings a wealth of experience to Grimalkin, releasing her own tapes and CDs, as well as the Alt-Bae zine, while also running the all-ages sober show space Catbody. Hexed To Death was previously issued in two parts as a pair of cassettes, and has now been remastered by Kells for its digital double album reissue. Thematically, the lyrics touch on BDSM, non-romantic love, and scarier forms of violence, all delivered via unaffected vocals set against sparse darkwave backdrops. One of the album's most surprising moments is "Brown Recluse," a post-punk baritone guitar instrumental with a melody that cuts to the core. Woven In's next album will be co-released on cassette by another label, while Grimalkin handles its lathe version. "We're not trying to have a monopoly on anyone's music," says Kells. "If you're in our collective, you can do whatever you want. We don't own it or try to profit off it, which is different from what I've heard about other labels that own people's masters."
Merch for this release:
T-Shirt/Apparel, Cassette
For the quickest introduction to the label, there's no better place to start than their compilations. Grimalkin and Friends, delivered on July 3rd to coincide with the last Bandcamp Friday, features 24 tracks including new and upcoming releases, B-sides, singles, and loosies that won't end up on official albums. Alongside all of the collective members mentioned above, it also features contributions from artists closely connected to the label, including the heavy riffs of Infinite Bliss and stunning home recordings of Queen Razor Moon. All proceeds from Grimalkin and Friends will be directed back into the label fund. "I was laid off from my job, which was a huge blow to me, and the main source of funding for the label," says Kells. "We keep growing and gaining attention, but that means there's always more music from people that needs to be released."