LABEL PROFILE
Going Underground
By Philip Sherburne · December 02, 2014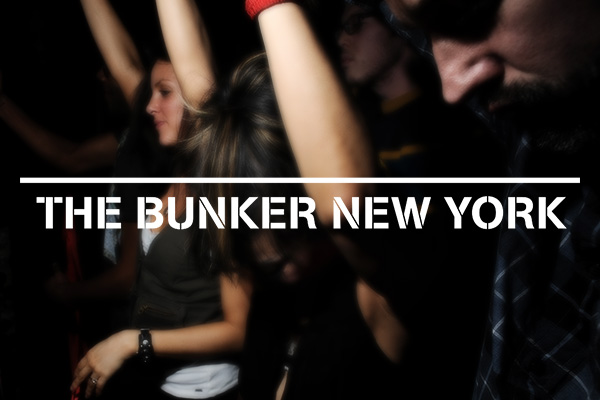 Most paeans to New York club culture focus on bygone nightspots like the Paradise Garage, David Mancuso's Loft, and the Mudd Club. But would-be archaeologists hardly need to dig so deep into the city's asphalt to be reminded of what the city has lost as it has gentrified. Manhattan has become a playground for the superrich, Williamsburg has become Condoburg, and in Brooklyn alone, hallowed venues like Glasslands, 285 Kent, and Death By Audio have all recently been ousted.
Just a decade ago, it was still possible to dance to experimental techno in a basement bar on the Lower East Side, where the invitingly seedy feel of the place was accentuated by booths tucked inside repurposed wine casks—an extra layer of privacy inviting patrons to get up to who knows what kind of mischief. The room in question was subTonic, the basement extension of Tonic, a storied venue for improv and experimental music. While Tonic was the stomping ground for musicians like John Zorn, Marc Ribot, and Christian McBride, subTonic was home to The Bunker, a weekly party that hosted a wide array of underground electronic music—from Akufen to DJ /rupture. (A full list of artists who have played the party can be found on The Bunker's website, and it's really kind of a sight to behold. Full disclosure: I even played records there on occasion.)

Photo by Seze Devres
Tonic and subTonic closed in 2007, but The Bunker is still going; the party moved first to Galapagos (renamed Public Assembly when the space was sold) and now at a variety of venues, depending upon the bill, from the comparatively large-scale Output to upstart spaces like Bossa Nova Civic Club and Todd P's Trans Pecos. And despite the conventional wisdom that this is a terrible time to be getting into the record business, they've even extended their operations to include a record label, sensibly named The Bunker New York. "Launching a label is something I've been wanting to do for a long time," says Bryan Kasenic, head of the label and a co-founder of the parties, "but 2014 was the year I finally had enough time and extra cash to do it properly. After many years of being surrounded by incredibly talented artists whose music wasn't being released, it was time to start putting it out there."
When Kasenic talks about doing it "properly," he's not kidding: The Bunker New York has put out an impressive 10 records in its first year of operation, some of them from incredibly storied musicians, like Uwe Schmidt (aka Atom™), and Jonah Sharp (Spacetime Continuum) and David Moufang (Move D), reuniting as Reagenz, their long-running collaborative project. A goodly number of the label's releases come from within The Bunker's own New York community, as one might expect. "It was very important to me from the start to include a lot of New Yorkers in the label, focusing on unknown and somewhat forgotten artists," says Kasenic. "There is so much great music coming out of New York right now, the techno scene specifically." Although, he admits, "I wouldn't say there is necessarily a specific sound that people are going for. I think, in general, people are more open now—it's not as common as it used to be to find people who are super deeply into just one sound or genre. People want to push boundaries and do their own thing, which is fantastic!"
BK-001 Leisure Muffin
Photo by Seze Devres

Merch for this release:
Vinyl LP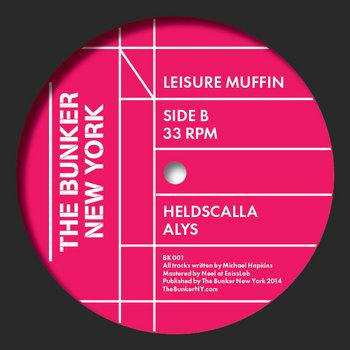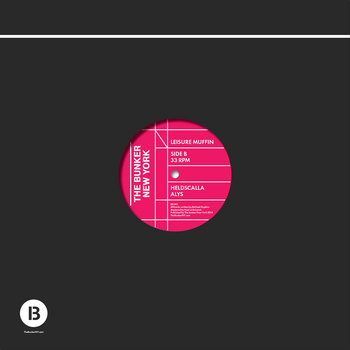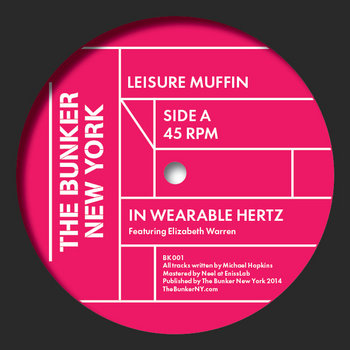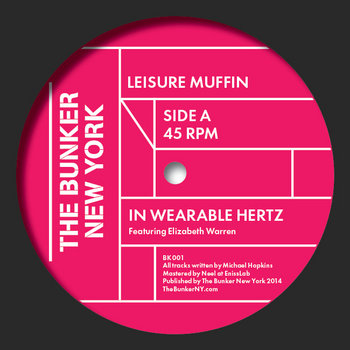 The very first release on the label is a great example of that sense of openness. While the B-side cuts hew to techno conventions—"Heldscalla" is a dubby bubbler in the Basic Channel tradition, and "Alys" is a modular-assisted foray into machine minimalism—the A-side's nine-minute-long "In Wearable Hertz" eschews four-to-the-floor beats in favor of broken electro rhythms, billowing synthesizer leads, and a deeply expressive violin melody that scans as the antithesis of formulaic dance music.
BK-002 Clay Wilson
Photo by Seze Devres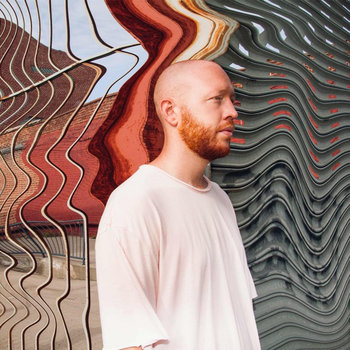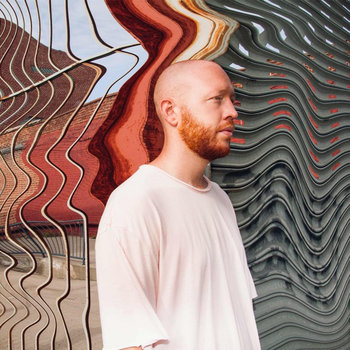 BK-005 Ulysses
Photo by Seze Devres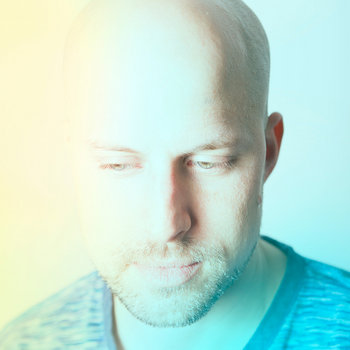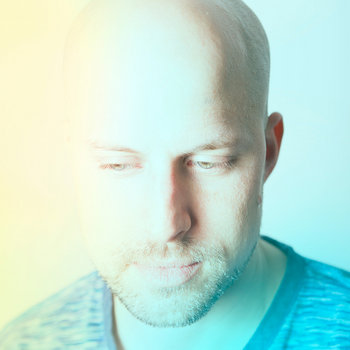 Merch for this release:
Vinyl LP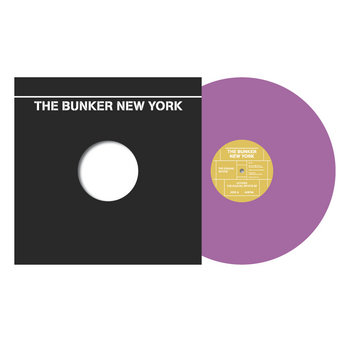 Clay Wilson and Ulysses, meanwhile, are both examples of the way The Bunker is shining the spotlight on underappreciated New York talent. Wilson, a relative newcomer, only has one previous release to his name, for Styles Upon Styles; his first EP for The Bunker New York features three tracks of shadowy, seemingly hardware-centric techno. Ulysses (Elliot Taub), on the other hand, has been a fixture on the New York scene for well over a decade, both for his Scatalogics label and his records for Guidance, Bear Funk, and Internasjonal, among others. After a few quiet years, he turned up on The Bunker with three tracks showcasing his considerable range, from gloomy, almost coldwave-oriented techno ("The Casual Mystic") to peak-time boilers ("Throne of Bubbles") to winsome forays into Balearic dub ("Nanook").
BK-004 Løt.te
Photo by Seze Devres

Merch for this release:
Vinyl LP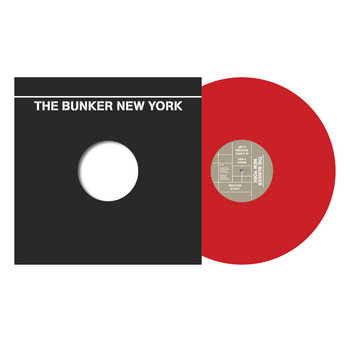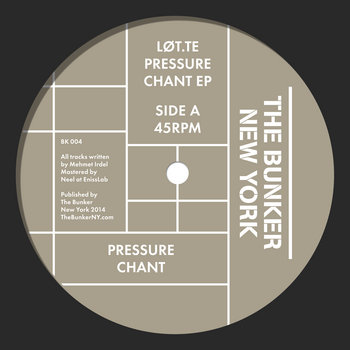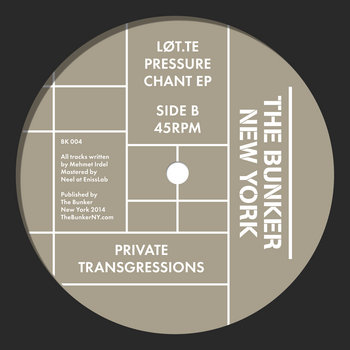 Another of the label's discoveries is Løt.te, a Turkish-born Brooklynite named Mehmet Irdel. His Bunker EP—the label's fourth—remains his only release to date. "Pressure Chant" is a stunning example of hard techno with soft edges, as bursts of white noise sandblast a curtain of bells.
The main thread that connects all the label's releases is some kind of involvement in The Bunker's events. "The Bunker has always been a pretty diverse party," Kasenic says, "more diverse than people who don't attend could ever really imagine. So it makes perfect sense to me that the music is so different from artist to artist. I think there is a psychedelic thread that goes through everything we do. I also think all of the records so far definitely fall within the parameters of techno, but all are pushing at the borders of what techno can really be."
BK-006 Marco Shuttle
Photo by Seze Devres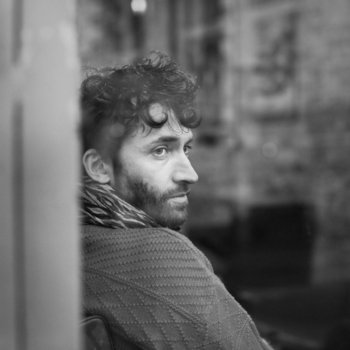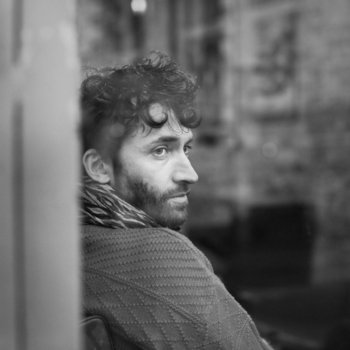 Merch for this release:
Vinyl LP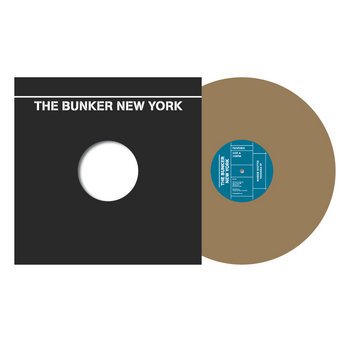 For the Italian-born, London-based producer Marco Shuttle, that means throbbing, machine-driven rhythms and layer upon layer of grayscale pattern, like sand paintings composed of ash.
BK-007 Zemi17
Photo by Seze Devres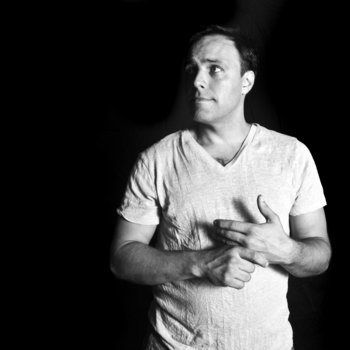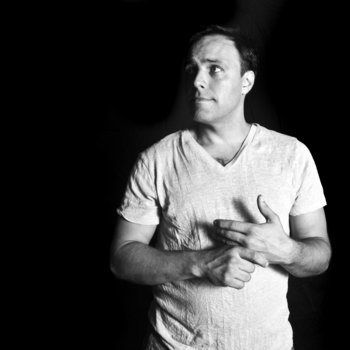 Merch for this release:
Vinyl LP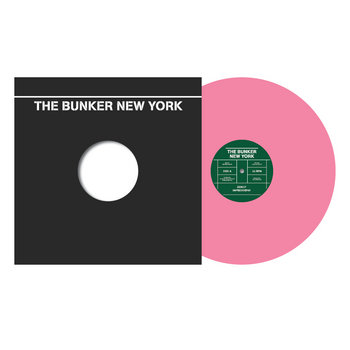 Like Løt.te, Zemi17 (Aaron Taylor Kuffner) puts bell tones at the center of his work. The New York-based musician and sculptor previously created the Gamelatron Project, a robotic gong ensemble modeled after Indonesian gamelan orchestras; the taut rhythms and microtonal clang of that project are direct antecedents of the rich, resonant techno of Zemi17's "Impressions" and "Rangda."
BK-008 Atom™
Photo by Seze Devres

Merch for this release:
Vinyl LP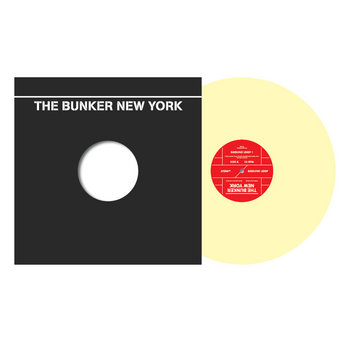 Not long after Uwe Schmidt performed a live set at The Bunker, he graced the label with the two, long, corkscrewing tracks that constitute his Ground Loops EP: hypnotic, druggy, unabashedly trance-oriented jams that imbue early-'90s forms with a tingling jolt of the new.
BK-009 Forma
Photo by Seze Devres

Merch for this release:
Vinyl LP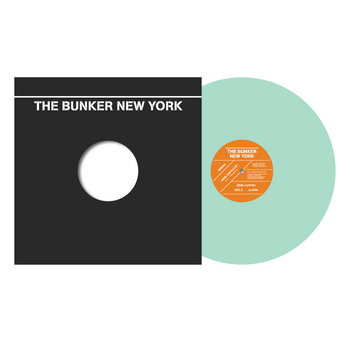 Forma's Cool Haptics EP shows The Bunker's talent for finding a techno undercurrent where you might not expect it. The group had previously released two kosmische-oriented albums for John Elliott's Spectrum Spools label, but on "Cool Haptics," the trio—currently George H. Bennett, M. Dwinell, and John Also Bennett (replacing original member Sophie Lam)—reworked the elements of their music into a sound modeled after classic Detroit techno. The burbling "Cloud Pillar," meanwhile, verges on space disco.
When it comes to A&R, The Bunker New York has one considerable advantage over other new imprints: its enormous network of musicians who have played the party. And in two notable cases so far, live sets from the parties have served as springboards for recordings on the label. That was the case with the label's third release, a spellbinding live set from Voices from the Lake (aka Donato Dozzy and Neel).
BK-003 Voices from the Lake
Photo by Seze Devres

Merch for this release:
Vinyl LP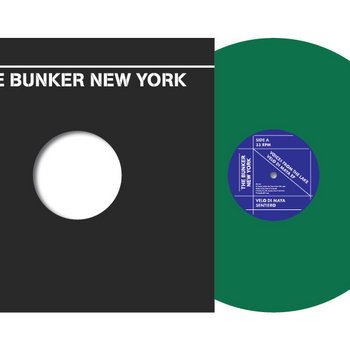 "It can be pretty difficult to get music out of those guys," says Kasenic of the two Roman musicians who performed at The Bunker in July, 2012, playing two separate live sets and a back-to-back DJ set, totaling six hours of music. All of the material from their live sets was unreleased, so Kasenic approached them about reworking select passages in the studio. "When I focused on segments of the recording from their live set at The Bunker that I really loved, it was fairly easy for them to turn those segments into finished tracks to submit to the label," he says. Those became "Velo di Maya", "Sentiero," and "Respiro Live Edit," three mind-bending excursions into ambient, techno, and trance.
BK-010 Reagenz
Photo by Ron Ison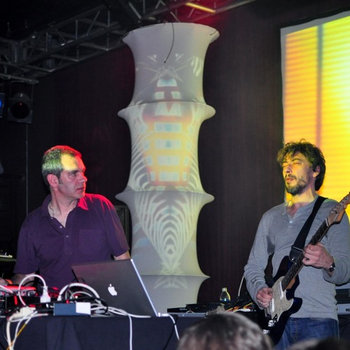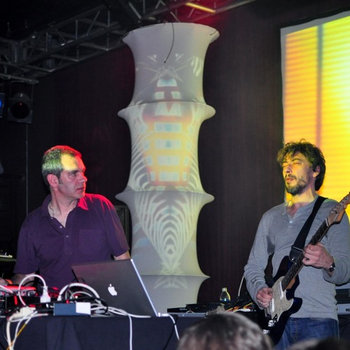 Merch for this release:
Vinyl LP, Compact Disc (CD)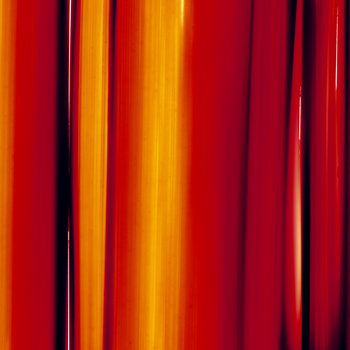 "After Jonah Sharp and David Moufang's Reagenz collaboration at The Bunker 10-Year Anniversary event," recalls Kasenic, "they came back to my loft and wanted to listen to the recording immediately after the show. They explained to me that it was likely going to be the basis of a new album, so I asked them on the spot if we could release it. It just made sense to put it out on our label, since it was recorded at our party!" The result was The Periodic Table, a six-track, 76-minute extravaganza of live, improvisational house, bursting with color. "The first song gets dialed in at our extended soundcheck," explains Sharp, "the rest is pure improvisation." The Periodic Table is the third Reagenz album for the label. The first, a self-titled album, came out way back in 1994, and they followed that with 2009's Playtime.