LABEL PROFILE
Geographic North Releases Avant-Garde Music In Color-Coded Packaging
By Blake Gillespie · June 26, 2018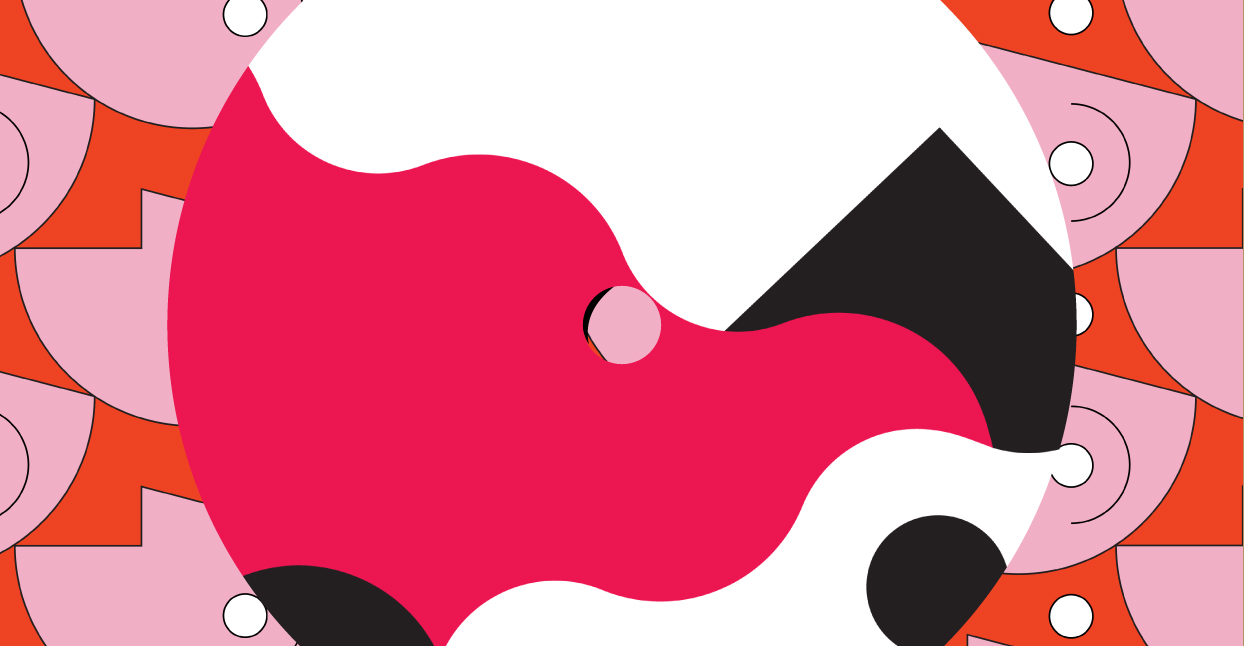 Experimental label Geographic North was started by a few college buddies who found common ground in their love avant-garde music and their ideas about the ornate ways in which it could be packaged. The albums released by the label all demonstrate a shared aesthetic sensitivity to the colorways of the artwork, the weight of vinyl, and the texture of die-cut J-cards and inserts, and all of them consider which color swatch best accentuates an artist's body of work.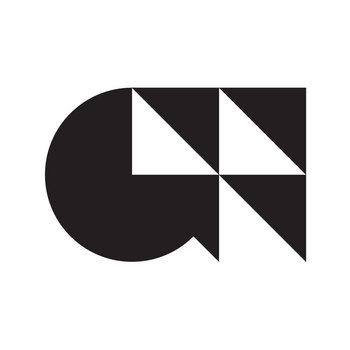 .
00:10 / 00:58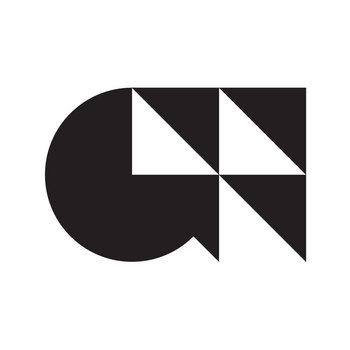 Merch for this release:
Cassette
Geographic North was founded in 2008, when Farbod Kokabi met his future business partners, Farzad Moghaddam and Bobby Power, at the student-run WRAS radio station at Georgia State University. A year into the operation, the trio invited musician Lee Summers to assist. While combing through the WRAS station archives, the group bonded over the way labels like Factory and ECM presented their artists— not only their music, but also in their attentiveness to the packaging (Think: Barbara Wojirsch's austere graphics of the ECM catalog, or the unflinching naturalism of Jon Wozencroft's photography across U.K. label Touch.)
Kobabi says the intent was for each album to be as visually striking on its own—the logic being that often, album artwork is the entry point to the music, and therefore it should establish a meaningful impression on the listener. Early Geographic North releases dabbled in geometric design, minimalism, and abstract imagery, with a heavy focus on vibrant colorblocks.
"One of our primary influences is Factory's boxed cassettes and their use of color and typography to develop a simple system," Kokabi says. "On its own, each release exercises restraint, pairing the artist's name and album title atop a single-colored cloth box—a very stoic and elegant package. Together, however, the variety of colors and the repetition of type creates something more playful, creating a need to collect them all."
Each Geographic North artist brings their own strain of lucid, individualistic experimentation to the label—Hiro Kone, Lotus Plaza, M. Sage, and James Conduit are among the roster. All The Saints singer and guitarist Matthew Lambert's Night Cleaner project is a pulsating psych trance head trip; M. Sage delves into blippy, academic hardware ambient; and The Flag project of These Are Powers' Ted McGrath is a whirring collision of minimalist electronics and post-punk skronk. The cassettes' physical template evolves every three releases, but the guiding principles remain: the artwork is simple, striking, elegant. In a sense, the reductionist design is never at risk of interfering with the expansive sounds each release contains.
"If anything, our tendency to map the music to specific settings, moods, or even seasons seems to heavily influence our selection process," Kokabi says. "We've always associated Pan-American's music with colder climates, and that alone was the drive to launch our Sketch for Winter series."
.
00:10 / 00:58
Merch for this release:
Cassette
The Sketch For Winter series launched in 2014 with A Sunny Day In Glasgow's tape Sketch For Winter: New Christmas Classics. The shoegaze pop outfit crafted a rare Christmas collection that softly radiates the holiday spirit. (Even the grinchiest of holiday haters will feel softened by "Shut Your Mouth, It's Christmas.")
Now six cassettes deep, each entry in the Sketch For Winter series subverts its predecessor, reimagining the conceit. Kokabi names Danny Paul Grody's Sketch For Winter VI: Other States as one of his favorite of the batch, saying the Western-inspired soundscapes are "just as much for loners as it is for lovers." The series is even getting an autumn counterpart with the Death on the Hour: Aural Apparitions for the Geographic North compilation. Death on the Hour is a Halloween-themed collection and Kokabi hints that there's more to come.
Following graduation from college, some of the label founders took day jobs across the U.S., but Power says that Decatur, GA is still the home base of the operation, and the source of its bounty of local musicians. The label is inspired by fellow Georgia imprints like Harsh Riddims, CGI, DKA, and Psych Army Intergalactic, and artists like Night Cleaner, Lyonnais, Lotus Plaza, Algiers, and Moon Diagrams still call Atlanta home.
"We definitely approach and work with many artists outside of our local scene, but we're always drawn to and inspired by many of the folks creating and producing music in Atlanta," Power says. "It'd be almost impossible not to work with these people."
.
00:10 / 00:58
Merch for this release:
Cassette
The label is also home to Deerhunter cofounder Moses Archuleta, who releases solo music as Moon Diagrams. His debut album of decomposed pop compositions, Lifetime of Love—a collection of Archuleta's decade of mental breakdowns and fugue states—was co-releaesd in Europe with Sonic Cathedral. His contribution to the Sketch For Winter series is one of the catchiest of the collection, particularly the nearly 14 minutes of "Scratch The Snow," a track that evolves into a corrosive dance remix of "Sweet Surrender." 
The label defies any one specific sound. Kokabi says the artists' "exploratory spirit" is the unifier, while Power says they simply want music that's sincere and adventurous. Each Geographic North release is faithful to those ambiguous prerequisites. Genuine and pristine in their pursuit of new sounds, a GN album can fall within the scope of ambient, electronic, and post-punk, but if any were to be constrained to those parameters it would cease to qualify as experimental.
"We're music fans first and foremost, and enjoy chasing down pretty much any direction when it comes to sound," Power says. "I think the label reflects that, as we try not to corner ourselves into any single place."