LABEL PROFILE
Genot Centre Releases Brave, Innovative Music on Cassette
By Adam Badí Donoval · February 15, 2018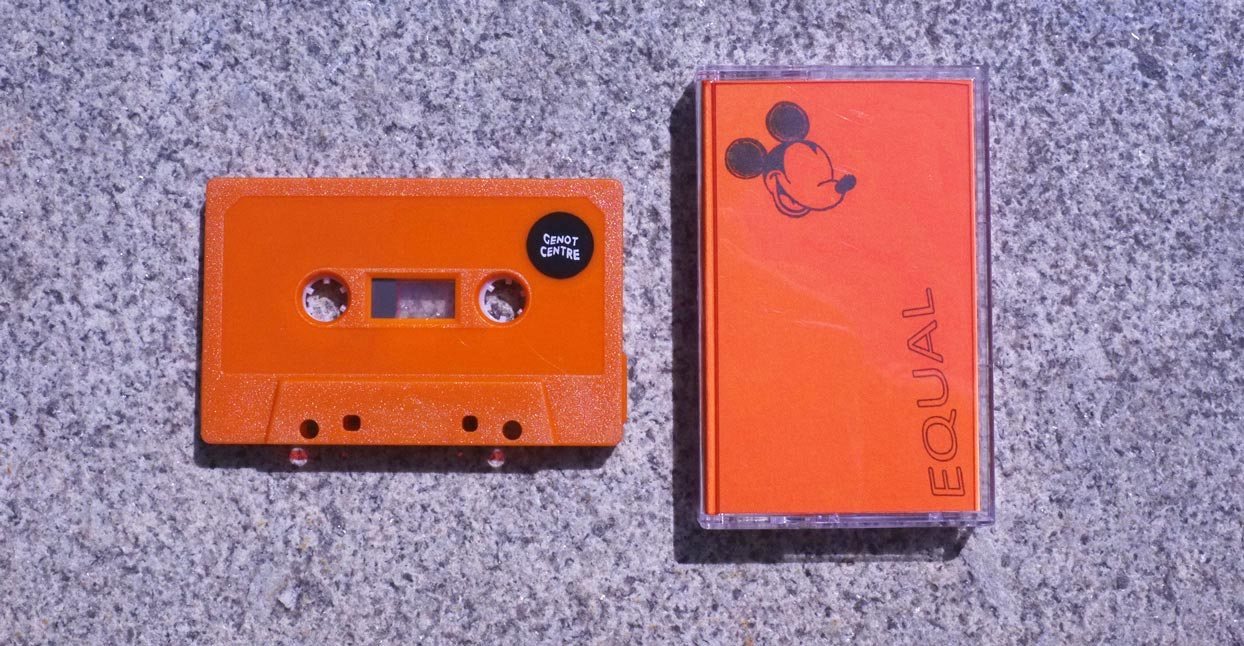 Wim Dehaen and Ondřej Lasák met in early 2014 at a Swans concert in Prague. Dehaen had just moved to the Czech Republic and was looking for like-minded people in the area, so bumping into Lasák at that concert was a real stroke of luck. Not only were the two of them interested in similar sounds, they had both thought about launching a record label.
"When we initially spoke about [it], it seemed doable and easy. It was great to meet someone that I didn't need to force into doing stuff, which was my experience beforehand," says Lasák, who was involved in the Prague scene since his teen years as a concert-goer and writer. The duo launched Genot Centre and now, three years later, Dehaen and Lasák are still at the heart of the Prague-based tape label and collective.
Very shortly after starting the imprint, Genot Centre began organizing an overnight ambient sleepover concert series called Silent_Night, in tandem with a local radio station called Radio Wave. Inspired by Robert Rich, Slaapwel, dauw and Jarda Petřík (a host on Radio Wave), these concerts developed into singular, blissful and cozy all-nighters, with music playing almost non-stop from 9 p.m. until 8 a.m., when healthy and delicious breakfast is served.
In addition to local acts, Genot Centre also invite foreign musicians to play at these unique events—Siavash Amini, Kara-Lis Coverdale, The House In The Woods and Cass. have each played a night, among others—and they are given total freedom. "Sometimes, these visiting artists think of something very special, especially when the possibility of playing for an extreme amount of time arises," Lasák says. "Like Kara-Lis, she played for five hours, at one point lying down on a mattress."
However, Silent_Night isn't only about the guests. "One of the main goals of Silent_Night is to present local artists in a way that is respectful to them," Lasák says. There is no mention of a "supporting" artist and no mention of a "headliner" slot. Instead, there's a 10-hour program to which everyone on the bill contributes.
This philosophy also translates into the curation of Genot Centre's far-reaching catalogue of releases, which range from collage-based ambient works and synth meditations, to polyrhythmic electro-acoustic grooves and post-club bangers. Their roster includes a nice balance of the two—of home-brewed talent and foreign artists—but releasing local artists was never a matter of principle or a conscious decision. It is simply just the case of looking at an artist's work and seeing whether it is appropriate for the imprint, irrespective of anything else. Dehaen and Lasák have identified certain attributes that make a release potentially appropriate, as well as things that they try to avoid. They try to stay away from ambient and drone clichés, like cryptic song titles and mysterious forests as album covers. Instead, they're interested in sonic innovation, and in brave artists who create music with raw emotional impact.
As for its tape-first policy, Dehaen's reasoning is simple. "We wanted to release music on a physical medium," he says. "The type of music that we wanted to release, and the scale that we wanted to work on, was just perfect for cassette tapes." And as Lasák points out, the tactility of the tape itself allows the artists to be "playful and creative" with the medium.
Despite the global tape scene's recent growth, running a tape label isn't all smooth sailing. Dehaen and Lasák still struggle with extending the relevance of each release beyond the week after it drops. Emailing their previous customers and a few posts on social media don't achieve this. "How do we make people come back to this release?" Dehaen asks rhetorically. This is something that they – and other label heads – are struggling with, so they don't have any answers. But Dehaen thinks it's important "to remember how small this [cassette] scene is." In 2018, Genot Centre plan to release at a sustainable pace of one tape each month, unless any complications arise.
While this challenge might be difficult to overcome in the short term, Dehaen and Lasák aren't discouraged. They are in this for the long run: they will keep releasing music, organizing concerts and staying true to their principles and intuition. As Genot Centre prepares for a busy 2018, we explore a wide selection of their releases from the past 12 months.
Feed Goals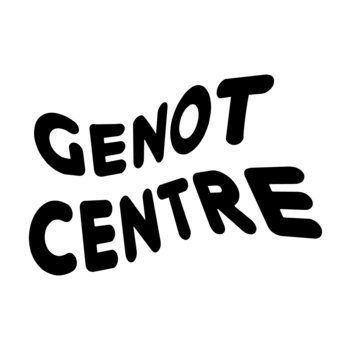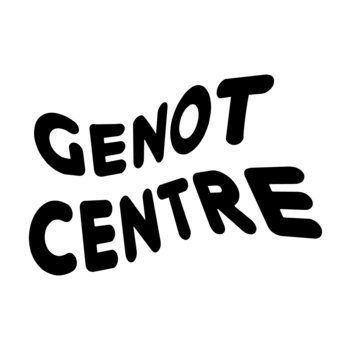 Merch for this release:
Cassette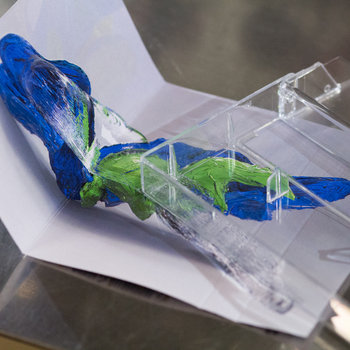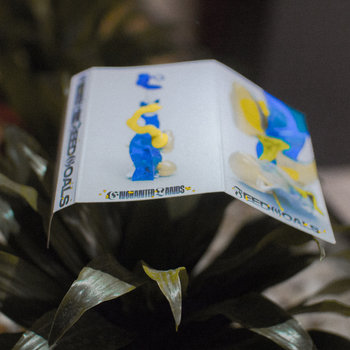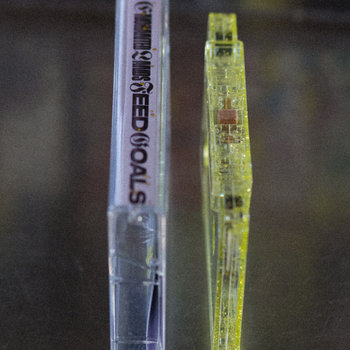 Enchanted Lands is the artistic moniker of Prague-based Barbora Polcerová, who started making music less than two years ago. She started performing and producing thanks to Lasák's encouragement, so the label thinks of her as their first "home-grown talent." Feed Goals is her first official release and it truly is enchanting. Elements of video game sound design, enticing musical motifs, gentle field recordings, and other samples are woven together to disorienting and transportive effect, as Polcerová crafts a texturally complex, albeit gentle release. Both attentive listening and passive absorption are rewarding, because Feed Goals is simply beautiful the whole way through.
Arpeggiatorworld++
Merch for this release:
Cassette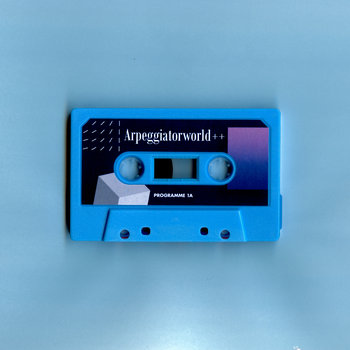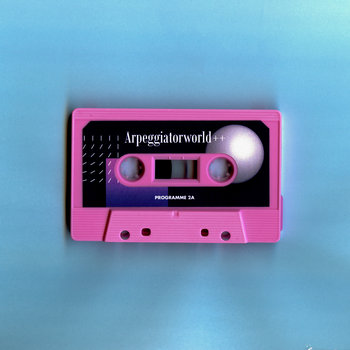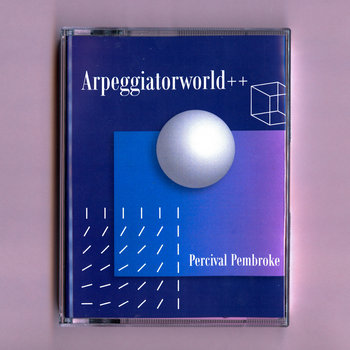 Percival Pembroke's Arpeggiatorworld++ is a very special album for Genot Centre. The first ever album that the label released back in 2015 was by this Bristol-based artist, and his work is very dear to both Lasák and Dehaen for good reason. Percival Pembroke's approach to arrangement is very unique in ambient and drone music: where many artists often explore a single musical idea for several (or more) minutes, Percy does the opposite. He condenses each idea to its bare minimum, to a state where its simplicity has more power than a complex arrangement could ever have. "Before you realize how good it is, how smart it is, you're onto the next [track]," says Dehaen. Arpeggiatorworld++ is a previously self-released digital album presented alongside a series of remixes by Genot Centre, Percival Pembroke and friends like CVLTS, Ecto Mist, Pulse Emitter, Druid Cloak, and Dialect. The resulting double cassette is a lengthy, rewarding journey which takes the listener through a world of shiny arpeggios, tiny sound labyrinths, expansive soundscapes and dreamy drones.
r.bit
Merch for this release:
, Cassette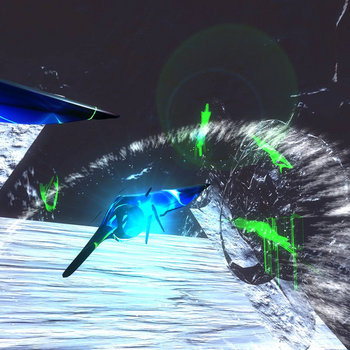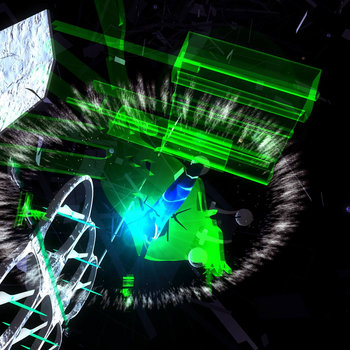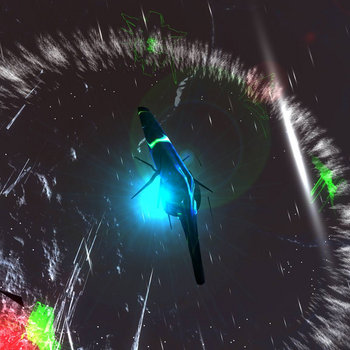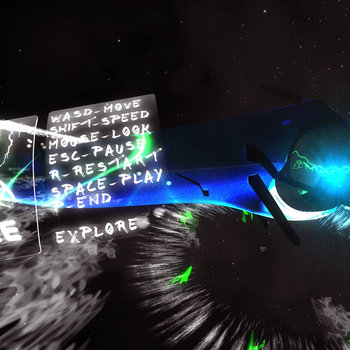 On r.bit, Dane Law (who is also a member of the Quantum Natives collective), melts, chops and reimagines Orbit's techno masterpieces, molding them into eight raw, relentlessly grooving cuts. In their press text, Genot Centre characterizes the release as "sort of a euphoric torture zone." Once you press play, it is easy to see why: when Dane Law finds a groove, there is no stopping him. Presented alongside a Free r.bit video game, the release "was the beginning of the Genot that is now," according to the label's founders.
Fugue: Some Temporal Patterns Other Than the Forward March
Merch for this release:
Cassette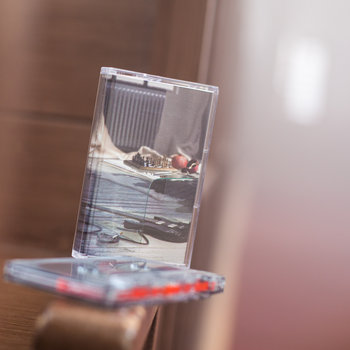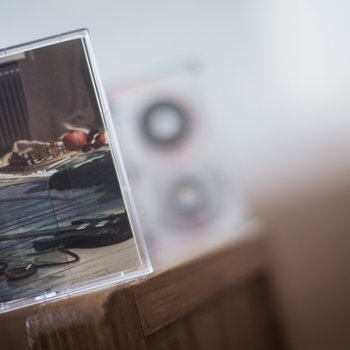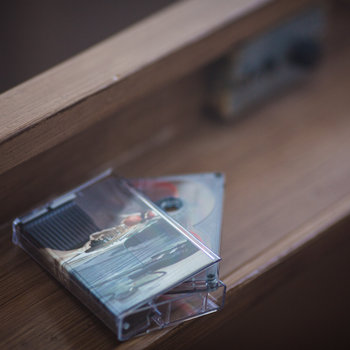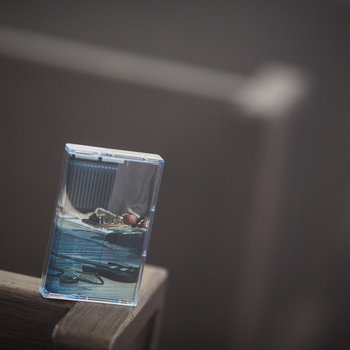 Genot Centre discovered Iku's work through SoundCloud. At the time, she only had two or three songs on her profile, but Dehaen and Lasák were so enchanted by her work that they decided to approach her about releasing an album together. She agreed and eventually sent over Fugue: Some Temporal Patterns Other Than the Forward March, an album which sounds both eerily familiar and alien at the same time. Iku's fluid approach to composition is entirely unique; Fugue is always in motion, drifting forward through various textures and environments seamlessly, unabated. Nothing is linear here. This music could unfold for an eternity.
Equal
Merch for this release:
Cassette
Ecto Mist is a Finnish producer and Equal is his debut work. Its five thumping, bubbling tracks of polyrhythmic exploration are completely bewitching; the music feels like it's performed by a fidgety electro-acoustic ensemble in a club from a different dimension (and that's a good thing). Ecto Mist was discovered in an obscure forum by Wim Dehaen, who labels the music as "very informed by contemporary production" and created by a producer "with a very keen ear."
Luna & Tarnovski
Merch for this release:
Cassette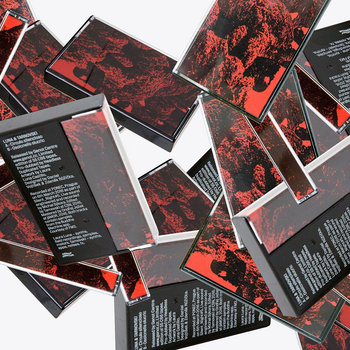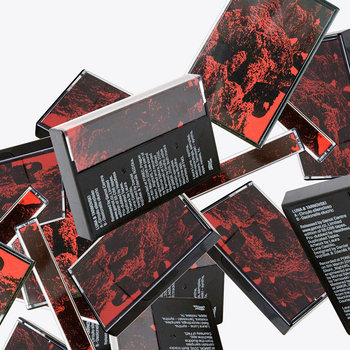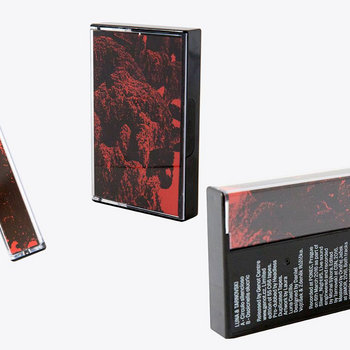 Luna & Tarnovski is a collaborative release by Laura Luna Castillo (a Mexican sound artist who now resides in London) and Jára Tarnovski (from well-known Czech outfit Gurun Gurun). Recorded in the early hours of the morning at one of Genot Centre's Silent_Night concerts, this minimal piece of drifting synths and intricately layered textures is actually Luna & Tarnovski's first ever collaboration. At some point during the night, Tarnovski approached Luna to see if she wanted to join him for a portion of his set to improvise, and this peaceful, fascinating release is the result.
Paralysis: Live at Silent Night #8
Merch for this release:
Cassette
Paralysis: Live at Silent Night #8, by Martin Jenkins' The House In The Woods project (Jenkins also records as Pye Corner Audio), is another release recorded during a Silent_Night concert. Twice as long as Luna & Tarnovski's collaboration, Paralysis explores cavernous ambiance, rumbling low-frequency sounds and washed out symphonic pads. "This whole album is basically improv, with a few prepared layers. [Jenkins] was, for instance, taking sounds from tuning the radio in Czech Republic, so it's pretty funny for us to hear the KISS_FM jingle in there," laughs Lasák. This is intricate, layered ambient music which lends itself to new discoveries with each listen.
Club Envy EP
Merch for this release:
Cassette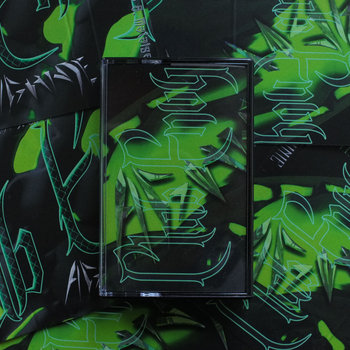 When Genot Centre asked Aghnie for an EP, he replied: "Give me some time." In less than 4 weeks, they had a demo of the Club EnvyEP in their inbox. "Not only is he incredibly talented, but he's also very productive and hard-working," say the founders about the Tbilisi-based producer. Club Envy is filled to the rim with hard-hitting, but simultaneously organic-sounding club music, where lush textures intertwine with thunderous beats and elements of sound design.